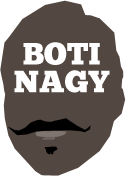 ---
Advertising opportunities available.
Please contact me.
---
FLASHBACK 19 (II): SA Grand Final, Sept.26 1963
Tweet
*FLASHBACKS, my "lucky dip" where I just reach into my drawers of old Australian basketball stuff and transcribe whatever I find for you - but this is a special follow-up to Saturday's "Flashback 19".
TODAY is the day! The 50th anniversary of South Adelaide Panthers' first SA Championship on Thursday, September 26, 1963 ... to the VERY day! Last Saturday I reprinted the lead-up program. Here is the upshot of what happened in that fateful Grand Final between South and Budapest.
BASKETBALL FINALLISTS' CONTRAST
Never have two teams with such contrasting records contested the district basketball grand final as Budapest and South Adelaide, which will clash at Forestville tonight.
Budapest has strung together seven top grade premierships since it was formed in 1957, while South Adelaide represents the up-and-coming force.
But it would be wrong to class Budapest as the more experienced team.
Veterans Les Hody, 29, who played for Hungary at the Helsinki Olympics in 1952, and captain Andras Eiler, 30, the highly strung big match winner, have amassed a wealth of know-how over the years, yet the rest of the team is more youthful than South.
For South Adelaide, strong rebounder and hook-shooter Bruce Ninnis is the oldest player at 26 but the honor of most experienced may go to captain Scott Davie, 23, who won his SA senior blazer in 1959 and, at 5ft 9in, is the most accomplished short player in the game today.
Barry Wakefield will give South, which will concede an average of 2 inches, much needed height.
SOUTH IN FINAL FOR FIRST TIME
By Frank Angove
South Adelaide will contest their first district basketball grand final against titleholders Budapest at Forestville on Thursday night.
Budapest and ASK have dominated district finals for the past three years and South Adelaide created basketball history by winning this season's minor premiership.
The Blue-and-Whites have twice contested a summer final without success but they have never been closer than third in the main winter competition.
Budapest, current winter and summer champions, also won the district title in 1961.
Man for man, the teams are well matched, with height and experience favoring the Hungarians against South's speed and reserve strength.
South's dashing style is pleasant to watch and and for sheer ball-handling wizardry, Michael Ahmatt is without a peer in Australia. Scott Davie is a match-winner when on the basket while Brian and Dean Whitford are consistent performers. Bruce Ninnis and Barry Wakefield have pulled many a game out of the fire while Bobby Hannam, Darwin recruit Joe Clarke, Mark Muller and Don Shipway add strength down to South's tenth player.
Les Hody represented Hungary at the Helsinki Games and is still in world class, while volatile Andras Eiler is a seasoned State player and one of the best long shots in the game.
Geza and Csaba Nagy, Alf Switajewski and Gary Coombs are most promising young players while Henn Tennosaar has speed to burn in his short sessions on the court. Tom Foote completes a powerful line-up.
Former Australian Olympic coach Eric Erkins will coach Budapest and State junior coach Ashley Koch will handle South.
John Thewlis will umpire his first district final with carnival referee Lyall Clift.
SA and ASK will provide a curtain-raiser at 7.30pm. Medal winners will receive their awards before the grand final.
SOUTH END EUROPEAN GRIP ON BASKETBALL
By Frank Angove
South Adelaide broke a European grip on local basketball when they defeated Budapest in a thrilling grand final at Forestville.
A capacity crowd packed the Forestville Stadium for the game.
South were first to score but but strong defences, aided by a grand final tenseness, restricted set shooters and natural stylists.
Budapest had fewer shots than South but had a safe avenue of attack through Gary Coombs, who was right on the basket with his left-hand jumpshots.
South led 25-24 at halftime. They stormed the basket on resumption to gain a lead of seven points, the widest margin of the game.
Budapest fought back through Les Hody and Alf Switajewski to hit the front 41-40 at three quarter-time.
South received a setback when their captain, Scott Davie, fouled out but with reserve strength galore, the team did not panic.
In contrast, Budapest wilted when Les Hody got his fifth foul five minutes before the siren.
South junior Bobby Hannam nonchalantly threw two penalty baskets, followed by a top-of-the-keyway two pointer to give South a five-point lead with three minutes remaining.
Budapest could have got back into the game with more accurate penalty shooting but South had their first district premiership in hand when Brian Whitford scored with a long shot.
Whitford, Bobby Hannam, Michael Ahmatt and Bruce Ninnis were South's best. Scott Davie and Dean Whitford played serviceably.
Gary Coombs (first half) and Alf Switajewski (second half) had purple patches before being unaccountably "spelled".
Les Hody was always a danger, Geza and Csaba Nagy and Andras Eiler played usefully, without reaching their top form.
John Heard was prominent in SA's eight-point win against ASK in an interesting curtain raiser.
South Adelaide 51, Budapest 44. Pointscorers - South: Ahmatt 12, Brian Whitford 11, Davie 8, Hannam 8, Dean Whitford 7, Ninnis 4, Wakefield 1. Budapest: Coombs 12, Hody 11, Switajewski 10, C Nagy 5, G Nagy 4, Eiler 2. SA 62, ASK 54.
South takes basketball
Hard work and sacrifice was rewarded last night when South Adelaide dethroned district basketball champion Budapest in the grand final at Forestville.
It was a great moment for South's coach Ash Koch to see his team keep its nerve in the last five minutes when a single error could have tipped the scales.
Trailing by one point, South coolly piled up six points by foulshots from Dean Whitford and Bob Hannam and a long field goal from Brian Whitford while a rattled Budapest could manage only two points from six free throws.
Whatever chance Budapest had was lost when Alfie Switajewski injured his ankle and a teammate fouled while trying to prevent the opposition from taking the ball.
With a win in sight, South played possession basketball in the last two minutes but snapped up two further baskets. Budapest had less of the play in the first half but made more of its scoring chances to be only one point down at halftime.
South "jumped" Budapest in the second half to open up a seven-point break and led 40-37 at the end of the third quarter, losing captain Scott Davie on a foul.
Budapest fought back strongly and a fast drive by Eiler gave Budapest a one-point lead, but straight after, Les Hody fouled out.
In the crucial last five minutes, South, although playing in its first winter grand final, looked more seasoned than Budapest.
AND so it went, 50 years ago today.
The game did, in fact, herald the start of an era and the end of one, South Adelaide continuing on to claim 10 men's State championships (1963-65-66-69-73-87-89-91-95-97) while Budapest did not again contest a winter grand final. It ultimately merged with Norwood and, as Norwood-Budapest, beat South Adelaide in the 1967 summer grand final before steadily easing the Budapest name into its archives.