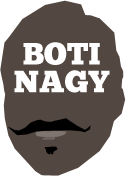 ---
Advertising opportunities available.
Please contact me.
---
FLASHBACK 21: SEBL Finals, Sept.20, 1986
Tweet
*FLASHBACKS, my weekly "lucky dip" where I just reach into my drawers of old Australian basketball stuff and transcribe whatever I find for you.
Stumbled across the SEBL Finals Porgram for its Final Four in Bendigo, Saturday, September 20-Sunday, September 21. This one, incidentally, cost the princely sum of 50 cents.
COMMISSIONER'S MESSAGE
For the first time in the history of our Leagiue, the SEBL finals have been awarded to a venue outside the Melbourne metropolitan area.
The majority of the 1986 SEBL clubs selected the Bendigo Braves' Stadium as the venue for this year's finals and to this venue I now welcome you on behalf of our member clubs.
Following last year's 1985 finals at the Kilsyth Stadium, very few people thought that the venue for 1986 could be relocated. The Kilsyth organisation and venue proved top class and it was within the narrowest of margins that Bendigo this year have been given the chance to match or surpass the Kilsyth Spectacular of 1985.
After 21 weeks of intense competition, the 21 members clubs played 200 games and produced eight quarter finalists. Newcastle and Sydney (NSW), Ballarat (Victoria Country) and Kilsyth, Bulleen, Dandenong, Knox and Broadmeadows (Victoria Metro).
This weekend the winners of the quarter finals have gathered in Bendigo for the ultimate test of their endurance and ability to perform over two days of competition at its best. The reward for the winner is the 1986 SEBL flag.
At this stage, I would like to thank all 21 SEBL clubs, players, coaches and administrators for their efforts. Thanks also to the NSW, ACT, Tasmanian and Victorian state governing bodies, including the Referees Associations involved for their support. Special thanks to my Executive Committee members and our League's administrator, Mrs Pat Pitts, for their efforts throughout the year.
I would also like to personally and on behalf of our members thank our league's major sponsors Australian Airlines (TAA) and Tachikara and also to express our gratitude to the local and statewide press and electronic media for their magnificent support of our our league.
Finally, on behalf of the League I would like to thank the most important element in our league and this is you, the SEABL spectators. Regardless of which club you followed through the year; regardless of how successful your club was, you stuck with us and you were great. Nearly 125,000 of you fronted up during the 21 weeks of home and away games and for this we thank you.
No league and no sport can be successful without following and you are part of the SEBL success. I wish you all a very enjoyable finals weekend and look forward to seeing you and your friends in 1987.
A. Jason Places
SEBL Chief Execxutive 1986
PREVIEW OF 1986 PLAYOFFS
After an exciting quarter-finals series between the final eight, four quality teams have progressed to this weekend's semi finals at Bendigo as contenders for the 1986 premiership.
For the first year since the League was reformed in 1981, only two Victorian teams have survived to earn a spot in the playoffs. Two very strong bids for the title will come from the Newcastle Parkroyal Hunters and new team Sydney City Slickers. The Newcastle Hunters made the SEBL Finals back in 1984 while the Sydney City Slickers joined the League this year.
The Slickers have had a great first season and were the only team to defeat the strong Dandenong Rangers lineup, whilst in their re-match played in overtime, the Slickers went down by only one point. The Sydney City Slickers were beaten in both encounters by the Bulleen Boomers, the first match going into overtime, so should they defeat Knox Raiders in the second semi-final, the Slickers will have to be running hot to make it third time lucky against the Boomers should they meet in the grand final.
The Slickers boast possibly thte best point guard in ther League in veteran John Suva, whilst their other Americans Jerry Steurer and Tony Wilkerson are experienced campaigners and have contributed heavily to the Sloickers' success. Young forward Robert Croker was a vital part in the Slickers' victory over the tough Kilsyth Cobras (1985 Premiers) in their quarter-final match last weekend and the Slickers will be requiring an even better effort if their team is to defeat the Knox Raiders and either Newcastle or Bulleen in the grand final. It could be third time lucky for the Sydney team.
The Newcastle Hunters are probably one of the most defensive SEBL teams for 1986 (just check their points-against on the final ladder) and could be the quiet achievers to take off the title. Coach Phil Matthews is as cool as a cucumber but extremely efficient and has full control and dedication over his experienced lineup, including brothers Stephen and Brian Dick, and Larry and Jeordie Davidson. Americans Rally Wallace and Jeff Carter are very efficient on the boards whilst forward Glendon Ryan and Stuart Mackaway are important links in the Hunters defence mechanism and the depth of the team's lineup extends right along the bench. It is quite possible that whoever wins the first semi-final match between Newcastle and Bulleen could take out the title and the Hunters would love to take the trophy across the Victorian border home to Newcastle.
The Knox Raiders were never expected to survive the Dandenong Rangers at home for their quarter finals match, with the Rangers only having one defeat for the entire season. The Raiders have had their share of ups and downs for the year, with many results being decided by the brilliance of Ray Shirley. But as the season progressed, several players have started to fire up, with American guard Ronnie Ryer becoming a major contributor to the Raiders' offence.
Young guard Neville Ashley-Cooper has matured and is a good all-round performer, whilst Bruce Beaton plays a determined game at both ends of the court. Steve Urwin and Mal Davis are capable performers and should the Raiders get their early start establishing a good solid lead, they could survive the Sydney City Slickers to make their first ever SEBL grand final. They have appeared at every playoff for the past three years and could definitely be considered as dark horses for the title this year.
The Bulleen Boomers make their fifth consecutive finals series and have played in three consecutive grand finals, winning the 1984 title. The Boomers have possibly the strongest all-round lineup with some formidable young talent. Their American recruits Cecil Exum and Robert Williams are very capable individuals but have settled into the team play routine of the Boomers, along with Australian Under 20 team member Darren Perry.
Darren played in his first SEBL grand final at only 15, the year Bulleen won the title, and his skills have developed to make him one of the top players in this year's competition. Veterans Glenn Bines, Bill Magee and Gary Favero have not lost their touch but require a little less court time these days and this allows the young Boomers in John Swartz, Bruce Blair, Andrew Howey and Ross Wignell valuable court experience. The added strength of Ross Close in the guard spot makes the Boomers a hard team to get past at this year's finals.
PLAYOFF TEAMS:
Newcastle Hunters
No Name Pos Hgt Age
4 Chris Johnson G180 21
5 Spura Mackaway G-F 188 24
6 Peter Hogs F 194 22
7 Jeordie Davidson F-C 198 25
8 Allen Millward G-F 188 22
9 Larry Davidson G-F 194 27
10 Glendon Ryan F 192 28
11 John Fahey G 185 22
12 Steven Dick G-F 192 24
13 Rally Wallace F-C 202 24
14 Brian Dick F 198 22
15 Jeff Carter C 200 15
Coach: Phil Matthews Manager: Don McCarrow
Bulleen Boomers
No Name Pos Hgt Age
4 John Swartz G 187 18
5 Robert "Turk" Williams F-C 196 26
6 Ross Close G-F 190 24
7 Ross Wignell G 187 18
8 Bruce Blair C 206 18
9 Chris Parton C 206 26
10 Gary Favero G 190 26
11 Darren Perry G 185 18
12 Glenn Bines G 190 30
13 Bill Magee F 196 32
14 Cecil Exum F-C 198 23
15 Andrew Howey C 201 21
Coach: Bill Tomlinson Asst.Coach: Dave Masoch Manager: John Pepas
Sydney City Slickers
No Name Pos Hgt Age
4 John Suva G 195 28
5 Graham Davis G 197 22
6 Gary Schomberg G 185 25
7 Tony Wilkerson G-F 200 28
8 James Hewlett G 180 19
9 Phil Carroll G-F 197 22
10 Robert Mustow G-F 197 19
11 Jerry Steurer F-C 200 28
12 Robert Croker F 197 18
13 Paul Simpson G 187 19
14 Jamie Howe-Dennis F 197 22
15 Darren Madge F 200 22
Coach: Alan Cox Manager: Laurie Watterson
Knox Raiders
No Name Pos Hgt Age
6 Steve Murphy F 6-2 25
7 Ian Richards F 6-4 28
9 Neville Ashley-Cooper G 5-10 21
10 Ron Ryer G 6-2 30
11 Bruce Beaton F 6-4 26
12 Steve Urwin G 6-1 22
14 Andrew Parkinson F 6-4 18
15 Roger De Groot F 6-3 20
20 Mal Davis F 6-4 25
21 Ray Shirley C 6-8 30
Coach: Darrell Timion Manager: Ian Brockhouse
SEBL RECORDS
Highest individual score (Australian record): Ray Shirley (Bulleen), 79 points against Bendigto, 7-9-85
Most rebounds: Don Bickett (Manly), 31 rebounds against Newcastle, 13-9-85
Highest winning score: Bulleen 189 d Werribee 115 (1984).
Most Pts In a season: Reg Biddings (Broadmeadows) 1,068 points (1984).
Largest capacity home crowd: Bendigo, 1,550 for match v Sutherland, 17-8-85
Largest SEBL crowd: Finals weekend 1985, 3,394
PREVIOUS CHAMPIONS
1965-70: Melbourne Church of England
1971-80: League abandoned due to annual Australian Club Championship
1981: Geelong Cats
1982: Frankston Bears
1983: Melbourne Tigers
1984: Bulleen Boomers
1985: Kilsyth Cobras