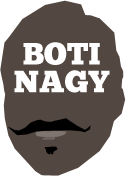 ---
Advertising opportunities available.
Please contact me.
---
FLASHBACK 22: July, August 1975
Tweet
*FLASHBACKS, my weekly "lucky dip" where I just reach into my drawers of old Australian basketball stuff and transcribe whatever I find for you.
Found another great issue of "Time-Out", the July-August monthly from 1975. It only cost 30c and the big announcement this ish was it was going out from just stadium sales to news agencies. News stands in 1975. Yet so many think basketball started with the NBL in 1979...
Victoria's Giants Roar Like Thunder
PERTH: The first ever combined Australian men's and women's national basketball championships were an outstanding success.
This was the general consensus at the completion of the championships from players, officials, referees and spectators alike.
Des Prunster, secretary of the Amateur Basketball Association of WA, to whom much of the credit for the success of the championships must go, said: "The association was very pleased with the championships and the response from both players and spectators was most gratifying."
The championships were jointly sponsored by Associated Products Distributors, makers of Smith's Crisps, and the Australian Government.
About 7,000 people attended the six nights of competition with more than 1,500 there for the major matches at Perry Lakes Basketball Stadium.
No.1 court at Perry Lakes is considered by many to be second only to Apollo Stadium in Adelaide as the finest in Australia.
Speakers at the opening ceremony included the Hon. G. C. McKinnon, MLG, Minister for Recreation, Dr John Raschke, president of the Amateur Basketball Union of Australia, Betty Watson, president of the ABU Women's Council, and Peter Frame, president of the ABA of WA.
Immediately following the opening, SA met NSW in a men's match on No.1 court.
More than 1,500 crammed every vantage point and saw SA win 75-63. Andy Blicavs thrilled the crowd with some superb jump shots from well outside the key and magnificent, unstoppable drives from the 45.
Blicavs netted 30 points.
NSW's shooting was woeful and it could only manage 13-of-22 from the free throw line.
The finals were played on Sunday, the women's decider between Victoria and NSW the most exciting game of the championships.
Victoria had the chance to win upto the final buzzer but NSW held it out to win 40-38.
There were quite emotional scenes with NSW coach Bob Elphinston mobbed by his players, the most outstanding player in the final being NSW's 180cm forward Anne Misiewicz.
Both the SA and Victorian men's teams passed through to the preliminary rounds unbeaten.
In the first half of the final, SA was able to stay in touch to be only a point behind at halftime.
However SA stopped dead in the second half and Victoria ran out easy winner 74-51.
SA scored just 16 second-half points.
Richard Duke topscored for Victoria with 20 points and displayed great shooting touch.
Time-Out All Stars
Following are Time-Out's all-star teams for the 1975 Australian men's championship in Perth:
FIRST TEAM: Centre, Brian Kerle (V); Forwards, Andy Blicavs (SA), Rocky Crosswhite (V); Guards: John Maddock (V), Richard Duke (V). Coach: Bruce Case (V)
SECOND TEAM: Centre, Andy Campbell (SA); Forwards, Russell Simon (V), Peter Ali (SA); Guards, Ian Watson (V), Geoff Schaedel (SA). Coach: Alan Dawe (SA)
THIRD TEAM: Centre, Dick Stubbs (NSW); Forwards, Rene Lieb (WA), Toli Koltuniewicz (V); Guards, Glenn Marsland (SA), Peter Vitols (SA). Coach: George Wilson (WA).
Time-Out All Stars
Following are Time-Out's all-star women's teams for the 1975 Australian women's championship in Perth:
FIRST TEAM: Centre, Maree Bennie (NSW); Forwards, Anne Misiewciz (NSW), Sue Harcus (SA); Guards, Di Wilson (V), Gai Smith (V). Coach: Bob Elphinston
SECOND TEAM: Centre, Julie Gross (V); Forwards, Ilze Blicavs (SA), Karin Maar (V); Guards, Jenny Green (NSW), Jan Lienert (V). Coach: Ray Tomlinson (V)
THIRD TEAM: Centre, Kerry Donnelly (NSW); Forwards, Sandra Tomlinson (V), Jenny Cheesman (SA); Guards, Jan Graham (SA), Debbie Lee (NSW). Coach: Terry Aston (SA)
DI MOWS TASSIE DOWN
HOBART: St Kilda's women defeated Tasmania 2-1 in a three-game series.
Di Down, Saints' pivot, topscored with an average 19.3ppg.
YANKEE WILDCAT
MELBOURNE: American Jerry Krygier, 22, has joined Heidelberg Wildcats in the Victorian men's championships.
He is from Grand Rapids, Michigan.
A 193cm forward, Krygier played for Bowling Green State University, Ohio. He has joined the teaching staff at Marianist College, Frankston.
"I paid my own way to Australia," Krygier said. "I play to stay three to five years."
Heidelberg Wildcats are ranked closer to the bottom than the top in the State titles.
LEONIE HAS PLASTIC SURGERY
MELBOURNE: Telstars forward Leonie Morris looked something like Wilt Chamberlain playing in the grand final of the Victorian women's championship.
Like Chamberlain, Leonie was wearing headgear.
Actually it was a hunk of sticking plaster on her forehead. Leonie has had two operations for the removal of a forehead scar - a souvenir she collected while touring the US with an all star Victorian women's team earlier this year.
An opponent's elbow opened up Leonie's head as she came crashing down from a rebound duel.
According to Ray Tomlinson, who coached the touring team, the Vics played some sensational raw talent in the US.
"I never thought I would see a girl player who could dunk but I did on that trip," said dual-Olympian Thommo.
Thommo said the girl dunker, a negress, was a superb athlete.
Surprisingly Telstars did not use Leonie, an experiened player, a great deal in the grand final.

SA DOWN 2-1
ADELAIDE: California State University defeated SA 2-1 in a three-game series during their recent Australian tour.
All three games were lack lustre performances.
Andy Blicavs, Ken Richardson, Werner Linde and Geoff Schaedel were SA's best players in games which never quite reached the heights expected of international clashes.
CSU 85 (Casteel 21, Paul 20) d SA 83 (Blicavs 22, Richardson 16, Hodges 15). CSU 67 (Schreiner 18, Clements 16) d SA 66 (Blicavs 22, Hodges 12). SA 81 (Linde 21, Richardson 21, Sparrow 15) d CSU 69 (Casteel 20).

CLIFF A MAN AND A HALF
MELBOURNE: Bill Palmer has lost his status as the big man of Australian basketball.
Palmer 200cm (6-7) and 102k (16st) is shorter and lighter than fellow American Cliff Parsons, Dandenong Rangers' latest recruit.
Parsons, 28, is 207cm (6-10) and about 117kg (18+ st).
He arrived in Melbourne in mid-June in time to play in the 11th round of the Victorian championships.
Rangers, a low-ranking side, went within two shots of upsetting Bulleen Spectres, Victorian champions for the past two years.
Spectres had to play well to win 82-79.
Parsons beat Palmer for the tip at the start of the second half.
"It was the first time I have seen anyone get the better of Palmer in a jump ball," Spectres coach Barry Barnes said.
"Palmer usually 'eats' opponents in jump ball situations."
Barnes said Parsons looked "a mountain of a man" on the court.
"He's out of shape at the moment," Barnes said. "But he's going to cause a lot of trouble when he runs into form."
Palmer, carrying a thigh injury, outscored Parsons 22-6 but they were evn in rebounding.
Dandenong coach Tony Gaze believes Parsons may settle in Australia.
"He's been wanting to come back for a long time," Gaze said.
Parsons visited Australia about three years ago. He played for Rangers against Venture for Victory and almost wrecked the Ventures singlehandedly.
He hails from Pittsburgh, Pennsylvania. His sister and brother-in-law Gie and Robert ("Please call me Posey") Rhoades have been in Melbourne since January.
Both are playing for Dandenong teams and Posey is one of the Rangers leading scorers, averaging in the vicinity of 12 ppg.

COLUMBIA NEXT STOP
The following players have been selected to represent Australia at the Women's world Championship in Columbia in August:
Maree Bennie, NSW, 188cm
Ilze Blicavs, SA, 175cm
Jan Bowman, VIC, 182cm
Jenny Cheesman, SA, 165cm
Jan Graham, SA, 162cm
Julie Gross, VIC, 188cm
Jill Hammond, SA, 180cm
Sue Harcus, SA, 175cm
Karin Maar, VIC, 172cm
Ann Misiewicz, NSW, 180cm
Sandra Tomlinson, VIC, 180cm
Di Wilson, VIC, 165cm
Officials - Coach: Jim Madigan, SA; Tour leader: Pam Willmette, NSW; Manageress: Betty Watson, VIC; Referee: David Moir, SA.

CANBERRA CAPERS - WAISAK WAS A WHIZZER
CANBERRA: Prospects for the ACT 20 years men's team are looking better all the time.
In a warm-up against the Tasmanian senior team, the locals fought back from a 15-point deficit in the first half to storm home winners 64-62.
The tone of the match was changed with seven minutes to go in the opening sessions when former Victorian country rep Alex Waisak hit the court for the first time.
Waisak and Mark Southwell were far too strong for the Tasmanian seniors.
North pair Greg Scheetz at pivot and Ray Campling at guard also had great games for the ACT.