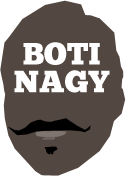 ---
Advertising opportunities available.
Please contact me.
---
FLASHBACK 4: August, 1977, ABM
Tweet
*FLASHBACKS, my weekly "lucky dip" where I just reach into my drawers of old Australian basketball stuff and transcribe whatever I find for you.
Excerpts from the first edition of Australian Basketball Monthly, which hit the streets in August, 1977
New South Wales report
American involvement has been the keynote in the much higher standard Men's Division 1 championship currently being played.
With the reduction from 12 teams in 1976 to eight this year, competition is more intense, six of the eight clubs using American recruits.
Leading the field after seven rounds is Boyded Bankstown Bruins who have shown strong improvement on 1976. The Bruins have been built around outstanding American shooter Paul Brennan from Assumption College who played the 1976 season with Western Suburbs.
Brennan was easily Sydney's highest scorer there with some 500 points in just 19 games.
His assistance with the coaching has given the Bruins a new lease of life and superb rebounding and shooting efforts by their big men, 6-10 Dick Stubbs and 6-7 Peter Lopez, has dominated all but one of their matches to date.
The surprise leader after five rounds was Central Charlestown, the Newcastle club which has relied heavily on the services of Dave Ankeney (Pennsylvania) and Dan Riley (Chico State). Centrals, although starting strongly, will face the next four weeks with trepidation as they suffered a resounding 20-point loss to Boyded whilst at full strength and now lose Ankeney to Europe.
The Illawarra Hawks, considered by many as preseason favorites for the 1977 Championship, have started confidently with a fast-breaking quintet built around Jim Slacke (Chico State) and the brilliant Gordie McLeod. The arrival of 6-5 15-stone strong,man Andy Hedman, also a Chico graduate, further has boosted the Hawks' title aspirations.
Runners-up in 1976, Shoalhaven have a new player-coach in Bob Turner (Santa Barbara) now enjoying his second season with the Tigers. In addition they have picked up 6-5 American forward Mike Jackson who, together with Ray Hannet and 6-9 Santa Barbara centre Dennis Marschall form a strong five and enjoy excellent home crowd support.
Defending champion City of Sydney appears in for a tough season, with injuries and loss of form. Australian squad member Len Solman has been patchy as has former national rep Gary Jackson.
American guard Dean Martin has returned home.
Eddie Palubisnkas has vowed he will transform Stockton into the best team in Australia.
While some may question his judgment, you cannot fault his enthusiasm or ability to shoot, his debut with the club a 35-point effort against Centrals. He followed that with a record 50-point effort against John Gardiner's West Leagues.
Western Australia report
Basketball in WA is gathering momentum at an incredible pace, as it is all over Australia.
We now have three fulltime promotions officers. At the beginning of the year, Henry Daigle was appointed promotions officer for the WABA, his salary supplemented by the basketball association and Community Recreation.
Henry, who has just returned from Chico State after completing his Masters in Sports Administration, is a well known figure in Australian basketball. He played two seasons in Melbourne for CYMS and then came to WA as a playing coach.
Curtis Perry, a 6-6 forward from California who has just arrived in Perth, has a promotions officer job with Stirling City Council, ideal for his club, Stirling Senators.
Walter Campbell, a 6-3 guard from California is the first promotions officer appointed by a club. Walter plays for Swan Districts and has been given a well-paid job to promote basketball within his club's area.
Still with promotion and publicity, the "Harry Ehler's Business Men's Association" is investing plenty of money into WA basketball.
Basketball now rates a mention on three different radio programs and recently, 16 country and metropolitan teams played off for the "Harry Ehler's Cup".
Ehler's invested $1,500 into the tournament and South Australian stars Ken Cole and Ken Edick were invited to Perth to play for Melville Panthers.
Perth Demons won the tournament, beating Scarborough City Hawks, Melville, despite its illustrious recruits, coming third.
Playing for Perth Demons are two of the best Americans in Australia, Mark Stipetich, a prolific shooting guard, and 6-5 forward Don Lattin who was with Athletes in Action last year.
Victorian report
In the men's championship, South Melbourne is top of the ladder, boasting a formidable side with experience and depth. Led by Steve Connolly, Gary Fox and Robbie Cadee, the Panthers have numerous players capable of turning in game-winning efforts.
In second place, St Kilda, on paper at least, seem to be the team to beat. The Saints are led by Ken Richardson, Tony Barnett and Dean Martin but have had problems learning to play together and sharing the ball.
They do appear to be gaining momentum at the right end of the year as 18-point wins over Nunawading and Coburg indicate.
Nunawading and Coburg are tied for third, the Spectres led by Bill Palmer, Alan Black and Darryl Timion. They are the only team to beat South Melbourne so far this season but last week they lost a sloppily played game to Coburg 62-60.
Coburg started well and rode on the back of Steve Gray's rebounding and the playmaking of Ken Burbridge.
In fifth place is Melbourne, which hasn't been outside the top four before. Possibly the addition of several new players has upset their rhythm but John Maddock and Brian Goorjian have strung together some great shooting games.
Auburn, Altona and Preston hover in the next cluster, ahead of Hawthorn and Dandenong.
The Rangers are led by Olympian Michael Tucker who has had an outstanding season.
Hawthorn has talent but lacks discipline. It has stayed ahead of Caulfield, which has Teddy Graham and Peter Petherick but cannot play defence for the full game. Box Hill, largely comprised of under-20 players, is sitting in 12th.
Telstars, led by Sharon Amiet and Sue Jenkins appear to be the team to beat for the women's championship.
CYMS, with Karin Maar and Jan Smithwick, has slipped to second and looks to be struggling for motivation, unlike Bulleen.
Bulleen played very well to beat St Kilda, with Di Wilson and Jo Patterson leading the attack.
Junior Championships
The end of August and start of September sees the start of the Australian Junior Men's Championships, with the Under-20s in Nowra.
South Australia Metro (last year's champions) and Victoria Metro look headed for a title battle revisit. Phillip Smyth will lead SA and if his form in the three Test matches against the Italians is any indicator, opposition will find SA very tough going.
If Smyth can be held, his clubmate Dean Kinsman and the rest of the SA team will certainly have enough talent to make taking the title off them very difficult.
SA is coached by Ian Laurie who led the Australian under-20 team on a great tour through the Phillipines last year.
Victoria has been fortunate to gain the services of Queenslander Danny Morseu and Tasmanian Peter Blight who led the individual scoring at last year's titles.
The direction of NSW Country, under Pat Hunt, may trouble the more favored teams.
Queensland, led by Larry Sengstock, could be too tough in the Under-18 division in Geelong.
Two years ago in the Under-16s, Larry destroyed the opposition to give Queensland its first ever national junior title.
The Under-16 titles in Adelaide is too tough to call, as is the Under-14 club championship in Burnie.
Queensland report - Beware the Red Horses of the North
Queensland will be able to justify a third ranking nationally by the end of 1977.
It has reached third position in the senior men's title and its two teams should do well in the Eastern Regionals of the Australian Club Championship.
The senior women have always been strong contenders and will have a big team this year.
The Under-16 and Under-18 girls had very strong teams which finished third and second respectively at nationals and will be stronger next year.
Of the junior boys teams, the Under-16s might be battling for a top three finish but the Under-18s are title contenders.
Their starting line-up could include McGraw, Sengstock and Hitchinson, all 198cm (6-6), Pattel a very physical 190 (6-3) and one of two sound ball handlers in Driver or Langan. It remains to be seen if the preparation will be sufficient for coach Bob Godbold to create a coherent group.
South Australia report
Injuries have marred this year's women's championship, national champion Glenelg - which won its way into the finals with an unblemished 16-0 record - needing Julie Nykiel and Rose Thredgold to undergo post-season surgery.
Utility Jan Martin and forward Heather Flynn have carried injuries all season while Tracy Morris has been playing with a broken toe.
North lost Fran Barnes to a shocking injury which led to extensive jaw and dental damage, as she hit the floor face-first after being tripped against Port Adelaide.
Another finals side, Torrens, has completed the year without all-Australian Sue Harcus, who was forced to have a cartilage out and Adelaide has missed its all-Australian Ilze Blicavs who suffered a broken thumb.
The injury came after she opened the season with three straight 30-plus pointscoring games.
Laura Boorman (pregnant) and Virga Jucius (sinus operation) were also missing for Adelaide.
Sturt went into the finals without Pat Mickan and her sister Lee, both away with State netball teams.
With Jill Hammond on fire and Chris Smyth burning, North will be the team to beat for the title.
Two rounds out from the end of the regular season, South and Adelaide still were in the running for top four berths in the men.
Adelaide blew it when it went down 92-93 to regular season champions Glenelg in the penultimate round and South failed to displace Sturt when it lost to the Tigers in the last round 81-84.
Finally it was Glenelg, West, Torrens and Sturt in the playoffs, a fitting result as each team occupied top spot at some stage during the season.
The excellent form of centre Rick Hodges, who in the past three months has developed into the State's top big man, and consistency of Laurie Harcus, Steve Sparrow, Lutz Heim and Gerry Clarke, will make Glenelg hard to topple.
West, which began to look formidable again when Peter Ali returned from illness, now has the luxury of having developed another centre-man in John Wood during his absence.
The consistency of playing-coach Werner Linde, rookie guard Raymon Wood and Alan Hughes naturally has helped sustain the Bearcats who also drew some explosive games from Roger King.
Torrens boasts a talented frontcourt of US pivot Erik Vaaler, Mark Lampshire and one-time Australian rep Albert Leslie. Leslie can switch back to guard to allow Arthur Newley and Colin Pickett off the bench while the Eagles' backcourt has two fine players in Chris Skinner and Chris Stirling.
For pure talent, it's hard to go past Sturt, who only lack weight in the frontcourt but compensate with an aggressive style led by Phil Smyth, Dean Kinsman and David Smyth.
Steve Johansen has killed off many teams with his excellent shooting but John Lambert and Greg Lane will be the men who must perform for Sturt to go forward.