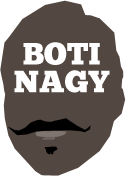 ---
Advertising opportunities available.
Please contact me.
---
Flashback: When Pettit ruled the NBA
Tweet

FLASHBACK: US correspondent BOB CRAVEN has delved into the NBA past for an exclusive feature on one of the league's early greats but now almost forgotten superstars, Bob Pettit. Apart from a milestone NBA career, Bob also has another feather in his cap against that all-conquering Boston team of the 60s.
I started watching a lot of basketball, pro and college, in the early/mid-1950's when everything was in full color on TV—as long as the color was in almost infinite shades of grey.
Back in the day, one of the best players on the planet was Bob Pettit. Most basketball fans under 60, certainly almost all under 50, will not have heard of him, much less ever seen him play.
This saddens me and I see it as a problem, as he was unstoppable in his prime, from high school, through college and into the NBA. He was arguably the first great scorer in NBA history, and is certainly the first great scoring and rebounding power forward in league history.
He didn't start out that way. He was cut from the basketball team in his first two years of high school and played in a church league.
Then, at the insistence of his father (the local sheriff), he began to practice hard at a basketball hoop at a neighbor's house.
He also grew almost 13cm in less than a year before his final two years of high school, becoming a star almost overnight.
He made the team, became a starter, and made the All-City team his third year. Then in his final year, as a 201cm post player, he led his team to their first Louisiana state championship in a generation.
He chose Louisiana State U. to play college ball in his hometown of Baton Rouge.
First year players at that time were not allowed to play for the university varsity team, but his last three years at LSU he led the Southeast Conference in scoring, was all-league all three of those years, and twice named All-American.
He took LSU to the Final Four his second year, and in his final year, averaged 31.4 points and 17.3 rebounds per game. Pettit set a school and league record by scoring 60 points in a game.
Those school and league records lasted until surpassed by Pistol Pete Maravich. He was the second player in NCAA history to average more than 30 points per game in a season.
That year (1954) LSU retired his uniform, the first athlete in any sport in school history so honored.
He was drafted by the Milwaukee Hawks with the second pick in the NBA draft in 1954. The Hawks were terrible his first year, but even though much improved from the previous year, they still finished in last place.
Pettit was the NBA Rookie of the Year. The NBA was also a learning experience for him in the beginning, as he was moved to forward.
By that time, he had grown to 206cm and had always played as a back-to-the-basket post player, but now he had to play facing the basket for the first time.
Still, he was a ferocious offensive rebounder and a natural scorer.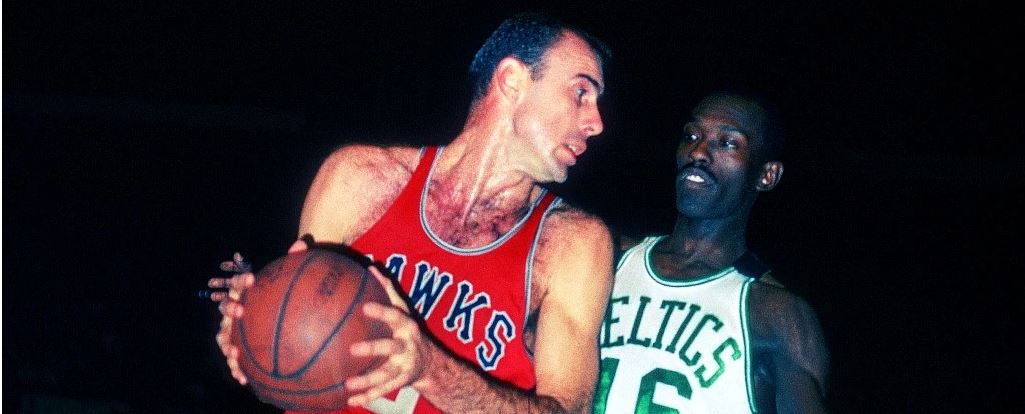 He became an NBA superstar and was the first player to score 20,000 career points. He won two MVP awards, including the very first one in 1956, and was MVP of the All-Star Game four times, back when the players sort of tried to play good basketball.
He lifted his team into the NBA Finals in 1957 where they ran into the early years of the great Boston Celtic dynasty led by the young Bill Russell.
These Celtics would win 11 titles in 13 years, including eight consecutively. They reached the Finals in 12 of those 13 years.
Pettit and the Hawks took the Celtics to seven games in that 1957 series, one of the best ever in the NBA. Game 7 was finally won by the Celtics 125-123 in two OT's.
Pettit was a monster in that game with 39 points and 19 rebounds, but it wasn't enough. He led them again to the Finals in 1958, again against the Celtics.
Russell suffered an ankle injury in Game 3 and St. Louis won, giving them a 2-1 advantage.
Russell missed Games 4 and 5, which the two teams split, but returned to active status for Game 6, setting the stage for one of the greatest Finals performances ever—but not by Russell.
Russell played off the bench in Game 6 but was not his normally dominating self: he scored eight points and had 8 rebounds.
Pettit, on the other hand, had scored 31 points after the first three quarters and the Hawks were up by a single point. Pettit then scored 19 of the last 21 points the Hawks added, including a tip-in with 15 seconds left which proved to be the game winning points.
The Hawks won both the game, 110-109, and the NBA championship. Pettit finished with 50 points and 19 rebounds.
Pettit only played 11 seasons in the NBA, retiring near the top of his game after the 1965 season.
He missed 30 games that season due to injuries. Among his many accolades, he is one of only five people to average 20 rebounds per game in a season, and he is one of only three players to average 20 points and 20 rebounds in a season (Wilt and Jerry Lucas).
So, if fans don't remember Bob Pettit for the incredible talent he was, they should at least remember him as being the only player to beat Bill Russell in an NBA Finals series.