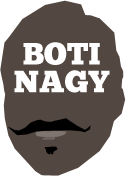 ---
Advertising opportunities available.
Please contact me.
---
Give title to Perth, MVP to Cotton
Tweet
THE NBL's decision today to cancel any further games of their best-of-five Grand Final Series between Sydney and Perth had an air of inevitability with the hourly changes to our world courtesy of this insidious coronavirus.
The Wildcats lead the series 2-1 having now beaten the Kings twice in Sydney, once in front of a near 12,000-strong crowd in Game 1, then comprehensively in front of empty stands in Game 3.

Game 4 was scheduled for Friday at The Jungle, RAC Arena. But Sydney Kings management today took the position surrounding the global uncertainty around the spread and effects of COVID-19 that they could not proceed with the rest of the schedule.
"We respect the decision in what are extraordinary times for everyone. We are understanding of not just the players' health and wellbeing but also their desire to be with their families, especially given so many of them have family overseas," NBL owner Larry Kestelman said.

"Having consulted with the Australian Basketball Players' Association, we decided the remaining games shall not be played. With Perth leading the best of five game series 2-1, we will now consider a decision on the outcome of the championship over the next 48 hours.
"We acknowledge both teams for what has been a fantastic series and season. Sydney was the only team to have gone through an entire NBL season on top of the ladder and Perth was leading the Grand Final Series.

"This has been an incredible season for the NBL and one of the best in our 41-year history with record attendances and world class basketball. We thank all of our teams, officials, staff, partners and fans for their outstanding support and we look forward to returning even bigger and better in 2020-21.

"We wish everyone around Australia and around the world all the very best and to stay safe during these challenging times."
Now the challenging time facing NBL management over the next two days is deciding what to do about the championship. Declare "joint" champions? Declare a championship vacancy for this amazing season? Award the title to Sydney? Award the title to Perth?
For me, it's very simple.
The NBL tried everything to ensure this series could be completed. Charter flights, advanced dates, they ran through a myriad options and basically the Kings said no.
No-one needs to debate the merits or otherwise of Sydney's decision. It is entirely justifiable. The bottom line is though - and dress it up any which way you like and baring in mind we are enduring unprecedented madness - the Kings chose not to play.
For that reason, rule out "joint" champions. When the regular season ends, the playoffs begin and every coach and player involved will tell you the same thing - it's a new season. So winning the regular season championship brings with it homecourt advantages - not the title, after the fact.
To declare a season without a champion diminishes everything this season achieved, and that was plenty ... so that option sucks.
I cannot support any argument which says award the title to Sydney, sorry. As already stated, the regular season championship brings with it homecourt advantages, not the title.
So why award it to Perth?
Simple. They are 2-1 ahead and with three games played, we are past the halfway point of a best-of-five series. Certainly, it is not anywhere near an ideal situation and a harsh penalty for a Kings team which may have tied it all away on Friday at 2-2.
But remember, the Kings did choose not to endeavour to do that.
Despite owning homecourt advantage in Game 1 and the crowd influence which accompanies it, Sydney was beaten.
Games 2 and 3 were played without crowds, a massive disadvantage for the Wildcats, who for the past seven years routinely have played in front of a 13,000-strong and influential Red Army fan base.
The Kings won Game 2 well but then were comprehensively outplayed again in an empty Qudos Bank Arena in Game 3. So Perth beat the Kings in front of their home crowd and also in their empty venue.
Originally, the NBL played a single grand final from its 1979 launch through to 1985.
Since 1986 when the NBL went to a best-of-three Grand Final Series, 17 of them were played until 2003 when the league went best-of-five for the first time. There were six best-of-fives before the NBL reverted to best-of-three for another seven seasons.
We now have had three best-of-fives and this was the fourth. In other words, best-of-three Grand Finals have already determined the NBL champion in 24 of its 41 seasons.
That adds to the legitimacy of Perth's rightful claim to be awarded the 2019-20 championship.
Yes, the argument can be made that you approach a best-of-three differently to a best-of-five and of course, that is completely correct. But these are crazy times we're experiencing and the solution is obvious, at least to someone without a dog in the fight.
Bryce Cotton should win his second Larry Sengstock Medal as Championship Series MVP after averaging a series best 30.0ppg and 4.7 assists.
Will the League go that way?
It seems the most reasonable solution but handing the Wildcats their 10th championship may wrankle with some of the NBL's decision-makers. It shouldn't.
The Wildcats won five games out of seven against Sydney this season and clearly were the better team through the Grand Final Series. Frankly, it's a no-brainer.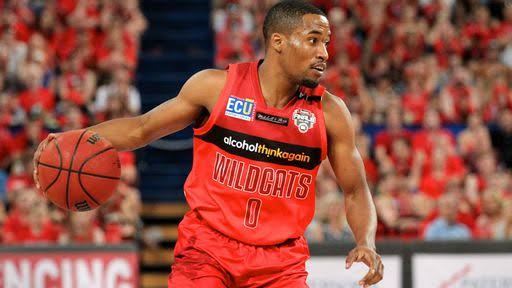 NBL GRAND FINAL 2019-20
Game 1: PERTH WILDCATS 88 (Cotton 32, Kay 14, Plumlee 10; Plumlee 7 rebs; Norton, Cotton 4 assts) d SYDNEY KINGS 86 (Bogut 18, Lisch 17, Bruce, Tate 11; Bogut 12 rebs; Ware 4 assts) at The Kingdome, Qudos Bank Arena. Crowd: 11,647
Game 2: SYDNEY KINGS 97 (Tate 20, Bogut, Lisch 19; Bogut 14 rebs; Newley 5 assts) d PERTH WILDCATS 83 (Cotton 27, Kay 17, Steindl 12; Plumlee 8 rebs; Norton, Cotton 3 assts) at The Jungle, RAC Arena
Game 3: PERTH WILDCATS 111 (Cotton 31, Kay 30, Steindl 13, White 10; Kay 12 rebs; Cotton 7 assts) d SYDNEY KINGS 96 (Tate 20, Newley 19, Lisch 16, Ware 11; Cooks 9 rebs; Bruce, Bogut 3 assts) at The Kingdome, Qudos Bank Arena
WILDCATS LEAD SERIES 2-1
Game 4 (Cancelled): Friday, March 20 at RAC Arena, 6.30pm local/9:30pm AEDT
Game 5 (Cancelled): Sunday, March 22 at Qudos Bank Arena, 5:00pm AEDT