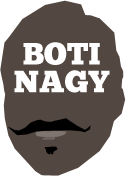 ---
Advertising opportunities available.
Please contact me.
---
Goodbye, farewell, adieu to News Corp
Tweet
IT'S over. Goodnight and goodbye to The Advertiser, the Sunday Mail, the late lamented The News newspaper and to the mighty News Corp – formerly News Ltd – as I retire today after 43-plus years as a basketball writer.
The News gave me the opportunity to pursue my two greatest passions – writing and basketball - for which I forever will be grateful.
Journalism is changing now and I am ready to say farewell to it, maintaining this website but leaving the mainstream after what, for by far the most part, has been a great and richly rewarding experience.
I started at The News as a teenager and was fortunate to know Geoff Roach, a former senior state player with NSW who moved to Adelaide and played with South and then Norwood. As a 14-year-old, I'd see him playing and training with my older brothers.
The fact he also worked at The News - SA's afternoon newspaper – and would be its Sports Editor when I arrived there as a copyboy, meant I knew a friendly face when I took my first steps into the workforce. I have a lot to thank him for and this is as good a place as any to acknowledge it.
In those days, when footy, cricket, tennis and racing were all that mattered, a sport such as soccer had to be lucky to find someone working in the newspaper environs to cover it. Usually, administrative identities from within the so-called "minor sports" covered them for the newspapers.
In Adelaide, men such as Arthur Radbone covered baseball, Jess Jarver wrote the athletics and the basketball association's secretary in SA, the legendary and delightful Frank Angove, wrote about the sport for The News. He had been doing it for years and reached the point where he was finding it a chore. Frank was pleased when I began at the paper. So was Geoff Roach.
It was January, 1974, he had me begin my career as a basketball writer for a daily metropolitan newspaper, albeit part-time and in my own time, cadet journalist duties notwithstanding. In March, 1992, when Geoff was sports editor at The Advertiser – I had crossed to SA's morning daily in 1990 after it became part of News Ltd – he again gave me another opportunity to indulge my writing by adding a weekly column "Around the NBL."
He wanted a column of informative snapshots about goings-on around the league, "juiced in your own inimitable style". I wasn't completely sure what he meant but he remained a steadfast supporter of mine and the column which, I think it's fair to say, developed something of a cult following in SA.
I know I have been blessed to be able to combine my two passions for newspapers such as The Advertiser, Sunday Mail, The News and The Australian. With the advent of the Internet, my articles have bobbed up in the Herald-Sun, Daily Tele and elsewhere around the nation.
I feel incredibly privileged to have been able to record and savour the start-and-finish of so many great careers and to have seen almost all the major characters in this sport in Australia in their prime. I missed the great influx of the Europeans and Mormons of the 50s – though I am aware of their legacy - but I was fortunate to reach my sixth decade watching, analysing and/or recording the exploits of the greats and not-so-greats of this game.
From Eddie Palubinskas to Ian Davies to Phil Smyth to Andrew Gaze, Luc Longley and Patty Mills, I watched the torch passed. Now it is Dante Exum and Ben Simmons' exploits we await with excitement.
In the women, I have witnessed Lorraine Eiler, Jean Bain, Pat Rowe and Karin Maar pass on the baton to Robyn Maher, Michele Timms, Julie Nykiel, then on to Rachael Sporn, Lauren Jackson, Penny Taylor and Suzy Batkovic. Liz Cambage and Sami Whitcomb have their arms outstretched to take it further.
I feel incredibly lucky to be in a position where I could witness, assess and enjoy their careers so much.
I may be the only journalist to have seen every NBL and WNBL team since the men first tipped off as the National Invitational Basketball League in 1979 and was even a guest in Sydney at the meeting where that competition was formalised. Like I have already said, I have been blessed to have seen many of the pivotal moments, incidents and events that have shaped the game in this country.
One of the job's greatest pleasures was recording it as kids blossomed through rookiedom to greatness.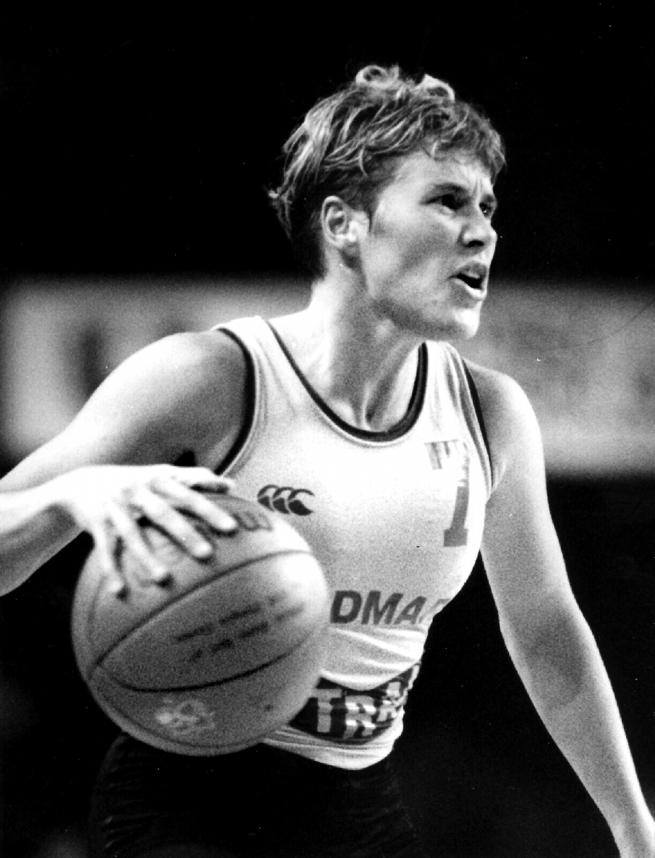 TIMMSY: Michele Timms was a one-off original and a fierce competitor.
In 1984 at the Australian Club Championship for Women in Melbourne, I remember watching this blazing kid with Bulleen tearing up the hardwood. I'd seen some great point guard types already such as Jean Bain and Jan Lienert, but this one was playing with an intensity and enthusiasm that kept you spellbound. She was compelling to watch, this bundle of energy those in-the-know were calling "Timmsy".
There are some players you suspect have the goods and may be something special and there are others, such as Michele Timms, who you instantly know already are something special. The sky was going to be the limit for her and that's, of course, how it panned out.
When Tom Maher was appointed Australia's women's head coach, the fortunes of the team were aimed straight at the medal dais. At the 1994 world championship – still my favourite, although Gold in Brazil in 2006 was incredibly special – the Opals played off for bronze.
By the 1996 Olympics, they won bronze, a feat they repeated at the 1998 worlds. And at Sydney 2000, they took silver behind the USA. In the four major events at which Maher was Opals boss, the team was always in the medal hunt. What does that tell you?
Again at Sydney 2000, it was something of a bittersweet moment to be present at Timmsy's retirement from the international game. Beset and ultimately sabotaged by injuries, Michele was a shadow of a silhouette of the player I first had seen but still an inspirational leader to the end.
And I still cannot describe the move she did at full speed in traffic against West Adelaide at Apollo Stadium in a WNBL semi-final as she led Nunawading to a further landmark. It was some kind of 360 backturn, through-the-legs, out-of-the-way I'm-coming-through piece of one-of-a-kind unparalleled magic for which she was famous.
It's hard to think of any player at that time who would have had the self-confidence or audacity to even try such a thing, let alone pull it off with such ease. I was glad I could be there to see it. Even if I still can't properly describe it.
Many of the players who really left a longer-lasting impression on me came out of Melbourne basketball. I know I was mightily impressed by a long list of players in that late 60s, early 70s era and beyond; the guys who laid the groundwork for the game's development and eventual need for a national league. I had never seen anyone play defence like Billy Wyatt at Melbourne Church or offence like Eddie Palubinskas at St Kilda. When the two went head-to-head, it was a crime not to be there.
Rocky Crosswhite for Melbourne couldn't miss that jumpshot from the elbow in the 1970 Australian Club Championship grand final win over St Kilda and when Ken Cole was at his best, he was unstoppable.
Brian Kerle was the first real "big man" who looked dangerous with his size and Barry Barnes at Reno, or East Melbourne Demons, or Heidelberg or Nunawading or somewhere, was the first guard I saw who was also intimidating with his intensity. It's so long ago, I can't remember the club. I just remember him. He might even have been playing for Victoria for that matter. That was the thing about the Vics. They were just so tough.
South Australia was full of great pure shooters and some amazing passers, Werner Linde an example of the former, Michael Ahmatt the latter. NSW only occasionally could get its act together – though I would pay to relive seeing Denis Kibble in action at his prime - and most of the time, the other states only ever threw up the odd stand-out individual. Like diminutive guard Wayne Chettle out of Tasmania. Or John Van Dongen up in Queensland.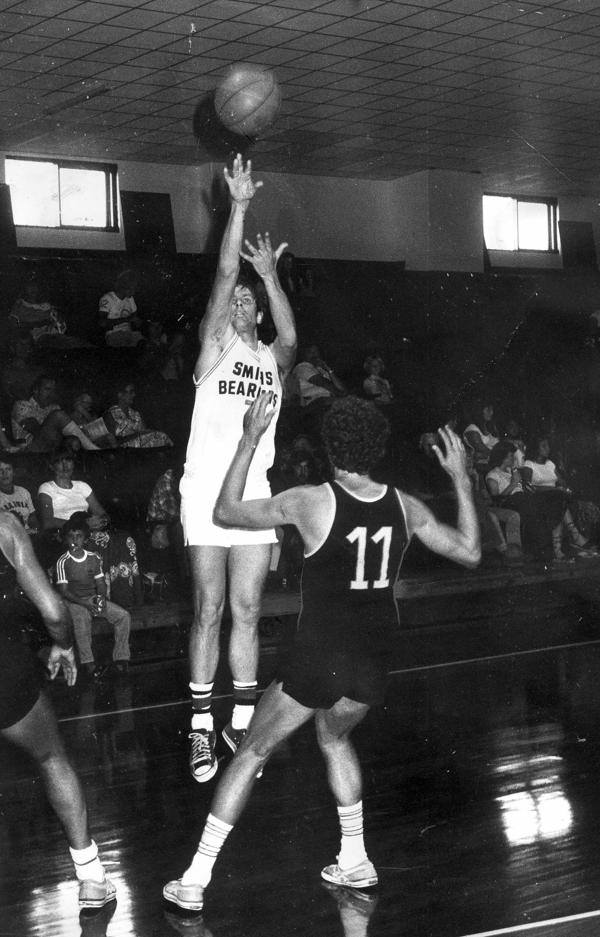 WERNER LINDE: The best pure shooter I saw in 43 years of Aussie basketball.
The Vics wanted to stop you, bury you and leave everyone you knew devastated in their wake. You had to love that attitude. Or hate it.
Sure, South Australian basketball had a few "tough guys" but mostly for "tough", read "dirty". The Vics were genuinely tough. OK. And occasionally dirty. After Barnes there was a succession of torrid guards such as Teddy Graham, Frank Massuger, Darryl West, Robbie Johnstone and on to Steve Breheny. These were guys who would knock you down and leave you down.
I was very much impressed with Tom Bender's physique when I first saw the big seven-footer who represented Australia at the 1972 Munich Olympics. It was good to realise all big guys didn't have to be beanstalks because that was the way it was back then with guys who cracked the 212cm barrier such as Peter "Grasshopper" Walsh and Andrew Campbell.
Palubinskas was among the most impressive players I saw in that era – aggressive and hungrier to score than anyone I'd seen previously. Perhaps even since. I treasure my memories of Werner Linde, who remains the greatest shooter I saw, and Ken Cole eventually finished his playing days in South Australia, giving me the opportunity to develop a long and treasured friendship.
Linde was a superb shooter and Cole was no slouch. Palubinskas never met a shot he didn't like. Or a pass he wanted to make. Which must have made him a tough teammate at times.
But whenever I am asked, and it has come up reasonably regularly, which Australian made the biggest impression on me as a player the first time I saw him in action, it's actually a toss up between a couple of guys named Dean Templeton and Ian Davies. If you're only a recent basketball convert, you probably haven't heard of either, which is a shame.
Basketball remains very ordinary at keeping its past champions and heroes in the public eye, although there is work being done even as we cyberspeak to change that.
And it could successfully be argued Templeton never reached the heights of his enormous potential.
I first saw him at the 1978 Australian Club Championship in Adelaide, playing as the startling forward with Nunawading Spectres. And yeah, I wrote "startling forward" deliberately. He was that and more. The ACC was the club forerunner of the NBL where the best teams from each state – usually between 16 and 24 teams - would gather in one city and play a tournament to determine the nation's top side.
I was covering the ACC for The News and Sunday Mail newspapers in Adelaide and knew very little about this exciting new kid. Bill Palmer was on the team and from memory, so were guys such as Alan Black and Gary Fox. Coach Barry Barnes could not get over from Melbourne until later in the week due to work commitments so Templeton was "off the leash" for those first few intragroup games.
This kid was something. Long blonde hair flowing, he was a flying fool – Sam Mackinnon with attitude and altitude. He was spectacular and exciting, bursting with talent and unbridled enthusiasm. There he was on the show court at the old Forestville Stadium and he was rocking. This kid was playing a different game to the mere mortals surrounding him. He was leaping for – and grabbing – impossible rebounds, blocking shots, using his boundless athleticism to play "above the rim". No-one could stop him. Except himself. And/or injury.
Watching him wreak havoc – he played more subdued when Barnesy arrived for the finals weekend – I was confident I was watching the game's next big superstar. Sadly, it wasn't to be. Injury quickly reduced him to a caricature of the kid I first saw steering Nunawading Spectres to the last meaningful ACC championship before the advent of the NBL in 1979.
By the end of his career, he was groundbound in a big way and notable as a "defensive stopper," the general euphemism for someone who couldn't get off the ground anymore or whose offence was suspect.
It was a crying shame but the flat-out and almost reckless way he played leant itself to an early demise. Most who saw his NBL career, particularly the latter years, have little idea just how devastating this young man might have been. Like I said, picture Sam Mackinnon as a surfie with long blonde hair and attitude. (On second thoughts, don't. It's not a pretty thought.) But that was Templeton when I first saw him. His game took your breath away which is why I still remember it as if it were yesterday.
If the young Templeton was a revelation, Ian Davies was a revolution. Here was a guy who had gone from Tasmania to the US where he had made a genuine name for himself in college basketball. He was the first Australian basketballer to be better known in the US then he was in Australia.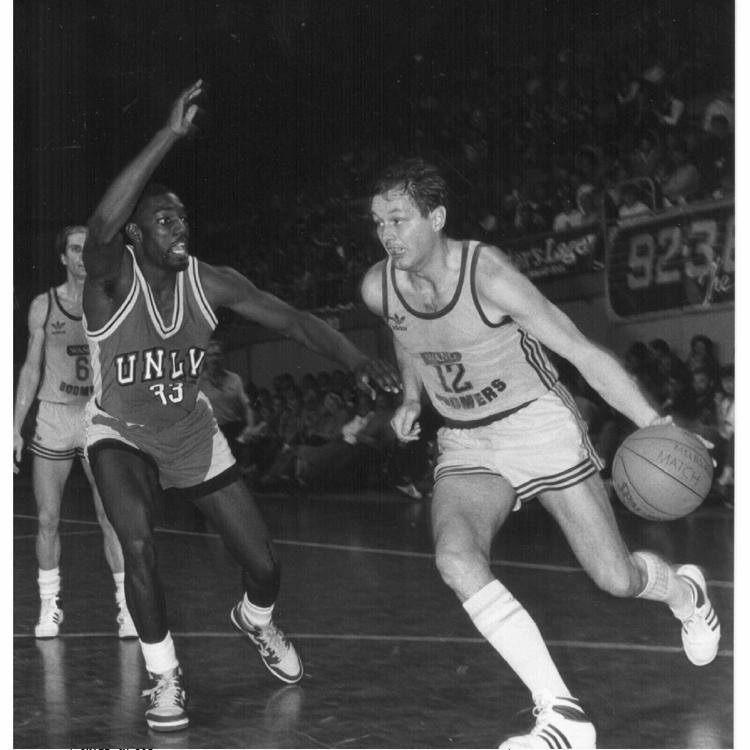 THE LATE GREAT IAN DAVIES: Led the Olympics in scoring.
Nowadays, it happens all the time that NBL and even SEABL clubs recruit young Aussie talent playing in the American college system but Davies was about the first, when it was still a rarity. He was Iowa College Player of the Year at about the same time no-one in everyday Australian basketball had even heard of him.
As I recall the story, and my memory could be a little suspect on this, there was a Tasmanian journalist on holidays in the US who came across Davies and his success story and recognised it as a winner. It wasn't long before the journo tipped off the Launceston Casino City NBL club. The club latched onto Davies and he was playing in the NBL by the 1980 season. The first time I saw this 198cm forward was in a regular season game that year against the West Adelaide Bearcats at Bowden Stadium.
Bowden has since gone the way of Albert Park, Apollo, Forestville and the dodo, but at that time it was the home of the Bearcats whose playing-coach Ken Richardson was the best American I had seen to that point, and still ranks in my all-time team. This West team had Moscow Olympian Peter Ali, big Rick Hodges, Raymon Wood … in fact a host of top South Australian basketballers, all at or about their prime.
West went on to play in the grand final in 1980, was back in the semi-finals the year after and won the championship in 1982. The nucleus of that champion was on show this particular Saturday evening at Bowden when Launceston came to play. As was the case every home round that year, I sauntered in just before the warm-up and was ushered to the plush press area, replete with closed circuit television, plenty to eat and drink and the most sophisticated telephone system in the southern hemisphere for the filing of newspaper stories. Stats delivered at both half and fulltime with quotes from the coaches and leading players run in by a club gopher ten minutes after the siren.
Yeah. Right.
Bowden was one of the original rinky-dink tin-shed stadiums. If you got there late and more than 150 people showed up, you'd be standing peering over from one of the courts either side of the main centre-court. If you were "media" and someone such as club everything Gordon Clamp was aware you were coming, you might warrant a spot at the end of one of the three decks of seating. Post-game if you had a story to file, you could do it from the extravagant office of stadium manager Ted Powell.
His room was about the size of a modest wardrobe. It was so small you had to go outside to change your mind. It also doubled as a storage area for all manner of basketball materials, from balls to nets to trophies and posters. Chances were if you could find a place to sit and phone the paper without a filing cabinet or a ball pump jutting into your spleen, you had cause to be thankful.
I had been spreading the word about Davies in The News and it was never going to take much to fill the stadium. Arriving at around 7:30 for the 8 o'clock tip-off, there wasn't an available carpark in the same postcode. I knew then I'd only be getting in because I was "press".
That's how it proved, there were people everywhere, even hanging off the cobwebs. Gordon Clamp managed to clear some space at the end of the bench, about three feet from where the baseline and sideline meet, right in the corner. Given the circumstances, it was a good spot.
And there was Davies, the game just seconds old before he stroked a missile from my very corner. And another. And another. Then he was jumping over a pack for an offensive rebound, or showing terrific dexterity with the ball in the open court. He was in everything and West had no answer for him. Unfortunately for Davies, his supporting cast-offs had precious little to offer and it was only a matter of time before the Bearcats wore them down and won the contest.
But they never wore out Davies, who still was stroking bombs from the corners – shots that had people literally swaying forward out of their seats to see where he was shooting from – right to the very end. He was special and it was recognised when he made the All*Star Five in his first season … and the Moscow Olympic team. A year later and with a substantially upgraded team, he took Launceston to the most unlikely of NBL championships.
Davies went on to play for Newcastle Falcons, Geelong Supercats and Sydney Kings, his 13-made 3-pointers in 1985 standing as the Falcons' all-time record. And that club had Michael Johnson too for a long time.
Davies played some decent ball with all three clubs before age and injuries began to slow him down. But those early memories of his game rival those I have of Templeton.
Watching Longley carry Australia's flag for so long in the NBA, then win three championships alongside Michael Jordan – it doesn't get much better. The pride he engendered in so many of us was amazing.
Patty Mills and Aron Baynes, then Andrew Bogut, then Matthew Dellavedova all did the same - filling us with Aussie pride at their NBA rings.
And there was always Lauren, who gave Australian basketball something it had never had before – a universally accepted "best player in the world" crown.
Penny taking out MVP honours as the Opals won the 2006 FIBA World Championship also ranked her amid the sport's global greats but LJ ruled.
In my lifetime as a journalist, I never saw us able to boast a man as the greatest player on the planet. But hey, there's still time.
Leroy Loggins was and remains my favourite NBL player, though I would love to have seen him and Rob Rose go at it when both men were in their primes. That's a computer game to consider.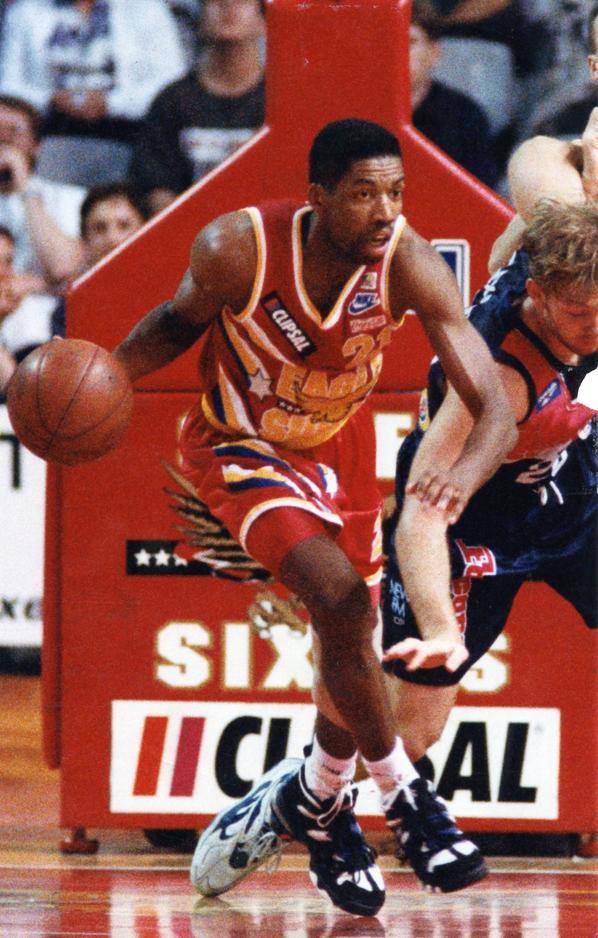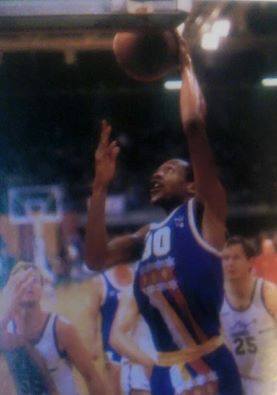 It's been a great, great ride and as I have said, I have been blessed and I am grateful to News Corp ... but I have reached Chris Goulding's famous 43.
And hey, when Mark Worthington retires and Nick Marvin walks away, that seems like a very good time to join that party.
My last byline appeared today in The Advertiser on a story about Lauren Nicholson joining Adelaide Lightning.
I look forward to watching her and many others play for years to come. But without ever again worrying about a deadline. Thanks for reading along.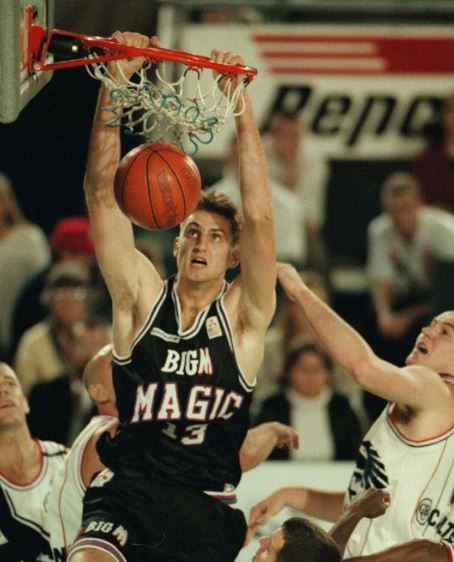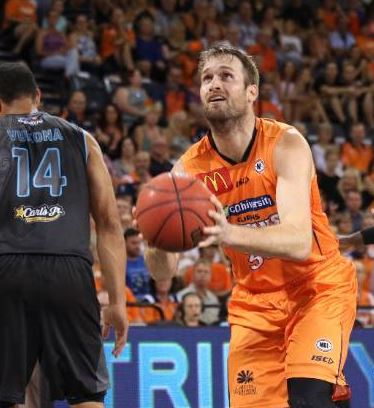 ANSTEY & WORTHO: Friends you make for life is the biggest gift the game bestows.