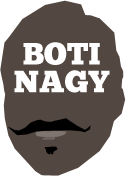 ---
Advertising opportunities available.
Please contact me.
---
Happy anniversary Magic, Bird
Tweet
US basketball fans today are celebrating the 41st anniversary of the most watched match in the history of American basketball - the 1979 NCAA Final between Michigan State University and Indiana State University.
The match pitted Earvin "Magic" Johnson against Larry Bird for the first time and everyone who saw the final knew they would be seeing that match-up many more times.
With 24.1 the highest Nielsen ratings of any game in American basketball history, it meant a quarter of the US population tuned in to see Magic's Michigan beat Bird's Indiana 75-64.
Bird's undefeated Indiana had a dirty day, the blond magician struggling for his 19 points on 7-of-21 shooting. But he also had a game-high 13 rebounds and a game-high five steals.
Magic's game-high 24 points came on 53 per cent shooting. He also had seven rebounds, five assists and a steal.
These two legends of the sport continued on to memorable NBA careers, meeting again in the 1984 NBA Finals where Bird and his Boston Celtics beat Magic's Los Angeles Lakers in seven games.
While all of the NBA finals matchups between Magic and Larry were special, little was as special as watching them compete as college students in that classic NCAA championship game.
Those were the days when seeing such events "live" in another country was a true rarity. I recall gathering with a number of other coaches and players in the packed board-room of the Apollo Stadium in Adelaide, settling in to watch the video replay of the contest.
It would be a further decade before we could watch Andrew Gaze at Seton Hall in an NCAA Championship Final on free-to-air television.
The Celtics-Lakers rivalry is one of the greatest in modern sports but largely because it spun off the Bird-Magic rivalry which launched this very day in the USA.
Happy anniversary to two of the sport's all-time greatest.