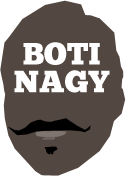 ---
Advertising opportunities available.
Please contact me.
---
Happy birthday to an impressive 70-year-old
Tweet
IT'S the seven-year anniversary of Basketball On The Internet's launch as a daily blog on all-things-Aussie-basketball, so those along for the ride know "birthday greetings" are rare here indeed.
But 70 is a milestone age to hit, especially when you're arguably doing better than ever before.
I am referring to the NBA.
Yesterday, August 3, back in 1949, after a damaging three-year battle to win both players and fans, the rival Basketball Association of America (BAA) and National Basketball League (NBL) merged to form the National Basketball Association (NBA).
Maurice Podoloff, the head of the BAA, was elected as commissioner of the new league.
Six NBL teams joined the 10 BAA teams, plus an expansion team in Indianapolis to form the new league.
However, several of those teams disappeared in a relatively short period of time.
Now, of course, there are 30 teams split between the Eastern and Western Conferences and the NBA provides the most entertaining pro basketball in the world.
So Happy Birthday NBA. May the next 70 years be just as prosperous.