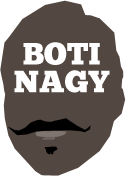 ---
Advertising opportunities available.
Please contact me.
---
Hawks plucked, 'Cats stunned: NBL Wrap
Tweet
NEW Zealand Breakers not only erased Illawarra's 2017-18 post-season plans this round but leap-frogged battling Adelaide and Perth into second place behind Melbourne, winner of the season's ugliest game.
At quarter-time of an eventual United win 69-61 over Brisbane, both teams asked to have the match ball replaced - you know the old saying: "A bad tradesman always blames his tools".
But considering the score was 10-5, they may have had a case!
The Bullets' 5 points is the lowest first quarter score in NBL history and the two clubs' combined 15 points also the lowest aggregate tally for a first quarter in the NBL's 40 years.
It improved in the second, Melbourne taking a 28-25 lead into halftime, though still history-making as the first time since NBL tip-off in 1979 both teams had 28 points or less at the main interval.
(Weirdly, by the end of the game, only those players who have worn United's uniform reached double figures.)
With Sydney continuing its late-season evolution in Cairns with a 93-86 win, it now is very much capable of vacating the bomb shelter before the season ends.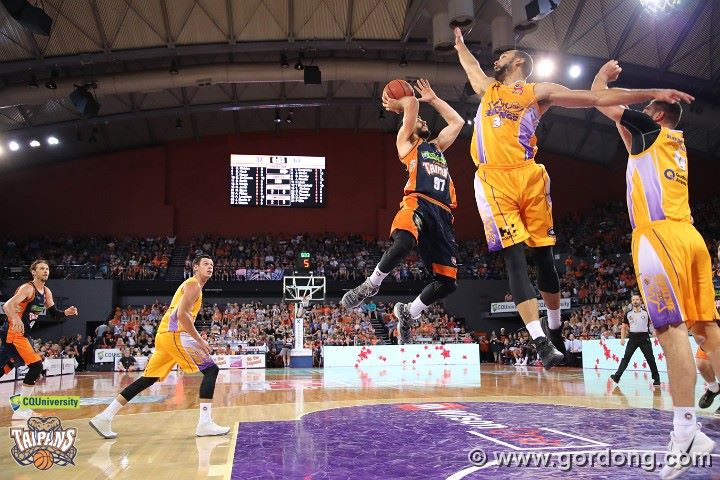 * * *
IN Auckland, Illawarra again fell four points short of the Breakers to see the door finally pulled shut on the Final Four.
With his 1-of-1 three-point makes in the game, Oscar Forman joined Ricky Grace and Lanard Copeland as the only men with 900 made 3-pointers (and 250 career blocks).
* * *
ADELAIDE turned the tables on Perth with a blistering performance, Mitch Creek leading the 94-82 win with a 21-point, 10-rebound double, set off by a 15-point first quarter on 5-of-5 shooting, plus 4-of-4 free throws.
There was a 3-pointer in there and a classic putback dunk (below), Josh Childress also on fire with his work at both ends, his six-point opening period also without a miss and capped by a super block on Lucas Walker.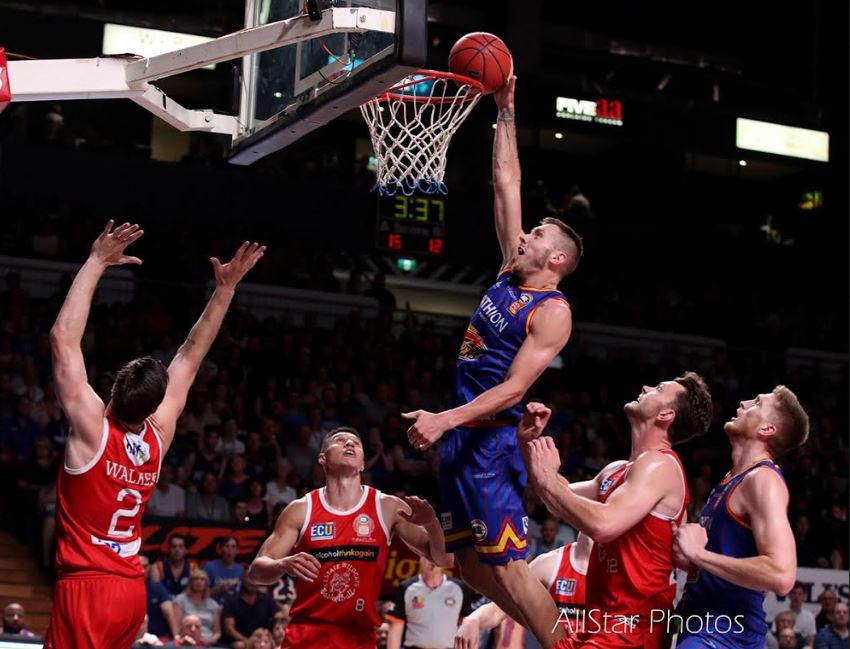 Childress finished with four big blocks to accompany his 14 points at 63 per cent, nine rebounds, two assists and a steal.
With his relentless defensive stalking of Wildcats captain Damian Martin, Nathan Sobey also set a tone as Adelaide turned a 31-17 lead at the first break into a match-winning 55-33 halftime buffer on his interval slam (below).
Bryce Cotton fought a virtual lone hand offensively for Perth as Adelaide stretched its lead to 65-37 before the Wildcats mounted a late surge that always was going to fall short, but did succeed in taking the gloss off an Adelaide win.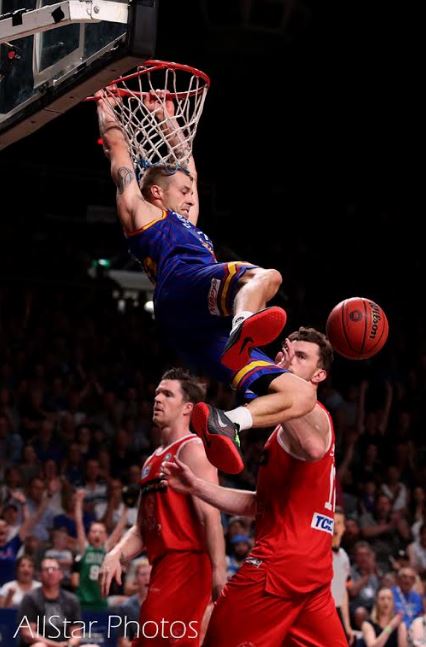 * * *
IT was a much different story to Friday night's Wildcats' rout in Perth where the home team's third quarter defensive vice kept the 36ers to one made basket (and seven free throws) after a 61-point first half!
Amazingly, the architect of Adelaide's one basket for the period remains in dispute. Official scorers had it as a Matt Hodgson tap-in of a Ramone Moore miss, except Moore made the shot in the first place. Check the vision. It's not even dubious.
What is dubious is whether Nelson Larkins (reported for engaging in a melee) becomes the first son-father combination reported in the NBL, his dad Wayne suspended in 1996 for striking.
Marcus Wright also was reported during his time at the Giants and while memories aren't as good as they once were, pretty sure his father Mark didn't get through his NBL career with a clean slate.
Still, Nelson is a chip off the old block.
* * *
KEEP saying it but it's far too often the FOX scoreboard graphics lack integrity or accuracy.
Check this one out. The game is not only over, but players are leaving the court, have exchanged post-match handshakes and are heading for the rooms ... that's how long FOX has been telling us this: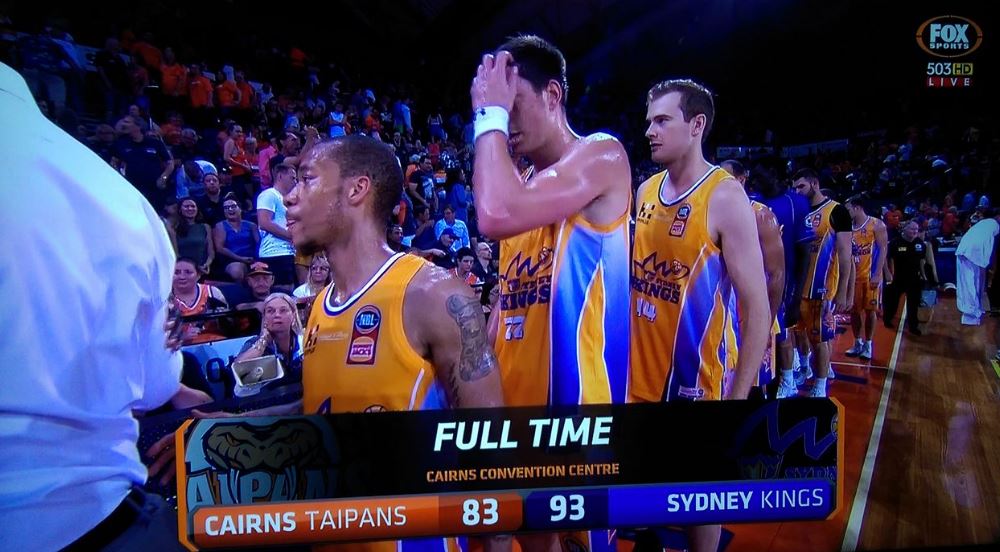 Um...fulltime was Sydney Kings 93, Cairns Taipans 86. If you've just tuned in, too late, you've missed the game but that wasn't the score.
And while many readers continue to urge commentary here on Corey Williams' commentating, it's pointless because FOX and the NBL are trying to make him a star.
I do like the fact he will call out players who are not performing but yes, some of his banalities defy logic, 100 per cent.
Such as from Friday's Perth-Adelaide game as the Wildcats went on a tremendous 13-0 tear after halftime - they came to play, 100 per cent - and he observed the 36ers had become complacent because of their first half.
Well, their first half amounted to a 61-60 lead. That is, a one point lead. The halftime score wasn't 61-40 or 61-30 but 61-60. So how they could be thinking they'd won the game defies logic. 100 per cent.
The constant reminder it was "a tale of two halves" also was tedious - 100 per cent. The biggest flaw in the Fox commentary - unless Tommy Greer or Brad Rosen are involved - is the lack of any genuine analysis as to HOW anything occurs.
How did Perth hold Adelaide to a paltry nine points in the third? What did the Wildcats actually do to change the momentum?
Instead all we get is: "Damian Martin has shown the way" and "They came to play" and "Adelaide only played for 20 minutes of a 40-minute game" hoo-hah that sounds good but means nothing.
As if the 36ers decided at halftime that 61 points was pretty good and now we'll just sit on that, thank you. It's drivel. Tell us WHAT Perth did, other than another "they're playing Wildcats basketball" blanket statement that means precious little in terms of actual analysis or explanation.
* * *
CONSIDERING the biggest suspension last season was the one-game Terrance Ferguson served for having a crack at Mark Worthington - which in itself was ridiculous - the two-match suspensions doled out today to Brendan Teys and Dexter Kernich-Drew were manifestly overblown.
Teys got as USF for his unwarranted hard foul on Wildcats DP Lochlan Cummings at the time and probably warranted a one-game suspension down to a four-figure fine.
Kernich-Drew's blindside whack on Teys warranted one match because attacking someone from the blind side, who therefore has no idea it is coming is how you can genuinely hurt a person. It's not courageous.
Neither was Teys' foul but at least Cummings could see it coming.
The point most lost is the fact the Wildcats DP, hit with the game's hardest foul, STILL made the basket! That says volumes for the young man and for his future.
* * *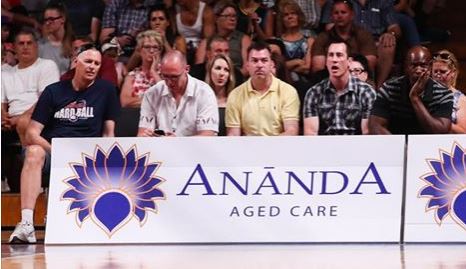 SIGN SAYS IT ALL? 1999 Sixers championship members, from left, Paul Rees, Rupert Sapwell, Scott Ninnis, Brett Maher and Mark Davis, being well looked after in their dotage today...
* * *
BIGGEST WINNERS/LOSERS
NEW Zealand not only put down Illawarra's potential Final Four insurgency this round, but in the process of beating the Hawks away and at home, pulled itself back into second place. That comfortably makes the Breakers the round's biggest winner.
SADLY for the Hawks, they had their finals fate in their own claws and despite valiant efforts, saw them slip and tumble harmlessly into the valley of no return. That makes Illawarra this round's biggest loser.
* * *
NBL ROUND 17
NEW ZEALAND BREAKERS 77 (Sosa 12, Loe, Newbill 11, Penney 10; Vukona, Newbill 7 rebs; Sosa 4 assts) d ILLAWARRA HAWKS 73 (Conger 24, Kay 17, Clarke 15; Johnson 8 rebs; Conger 3 assts) at The Sandpit, WIN Entertainment Centre, Wollongong.
PERTH WILDCATS 111 (Wagstaff, Cotton 25, Brandt 11, Kenny, Martin, Tokoto 10; Tokoto 10 rebs; Tokoto 5 assts) d ADELAIDE 36ERS 90 (Sobey 18, Creek 16, Moore 14, Childress 12; Shorter, Johnson 5 rebs; 4 with 2 assts) at The Jungle, Perth Arena.
MELBOURNE UNITED 69 (Ware 17, Boone 15, Wesley 14, Goulding 11; Boone 12 rebs; Wesley 5 assts) d BRISBANE BULLETS 61 (Kickert 17, Holt 11; Jervis, Te Rangi 5 rebs; Buford 3 assts) at The UN, Hisense Arena.
SYDNEY KINGS 93 (Randle 24, Lisch 16, Cadee 14, Blanchfield 10; Pineau 11 rebs; Randle 6 assts) d CAIRNS TAIPANS 86 (Loughton 19, Weeks 18, McCarron 14, Gliddon 13, Heuir 10; Loughton 6 rebs; Loughton, McCarron 5 assts) at The Orange Grove, Cairns Convention Centre.
NEW ZEALAND BREAKERS 88 (Newbill 20, Abercrombie, Ili 17, Sosa 13; Pledger 6 rebs; Sosa 6 assts) d ILLAWARRA HAWKS 84 (Clarke 22, Norton 14, Ogilvy 11; Conger, Kay 7 rebs; Conger 7 assts) at The Breakwater, Spark Arena.
ADELAIDE 36ERS 94 (Creek 21, Johnson 18, Sobey 17, Childress 14; Creek 10 rebs; Johnson 4 assts) d PERTH WILDCATS 82 (Cotton 14, Walker 13, Brandt 12, Steindl 10; Brandt 13 rebs; Kenny, Cotton 5 assts) at The Fortress, Titanium Security Arena.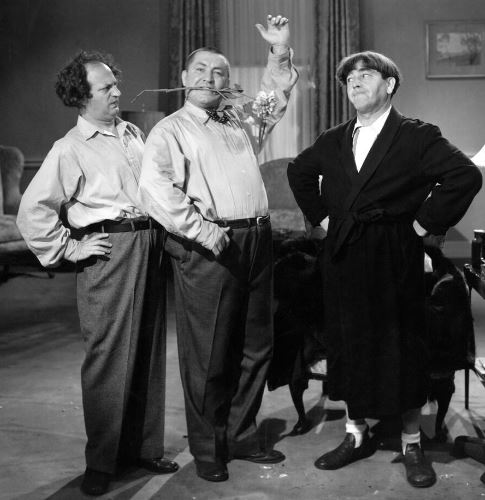 YEP: Feeling good about my tips...