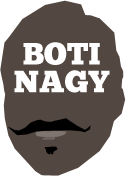 ---
Advertising opportunities available.
Please contact me.
---
Inspiring positive change
Tweet
"YOUR attitude will determine your altitude."
"Put your swag in your bag."
Sound famailiar?
No?
How about: "He can steal the hub caps off a moving car?" Or "Run, stun and have fun."
The king of the catchy catch phrase, Hall of Famer Cal Bruton loves his basketball and is coaching, probably even as you read this.
His latest venture has positioned the multiple NBL, SEABL and VBA champion with Charity Bounce in its official partnership with the Australian Basketballers Association.
The aim of the partnership, to deliver effective community programs inspiring young people, also facilitates opportunities for players to participate in community initiatives using basketball to deliver health, education, and employment outcomes.
Launched in 2016, the ABA is an expansion of the NBLPA and WNBLPA, which represents NBL, WNBL and Boomers and Opals players.
"What attracted us most to Charity Bounce is that they have been able to deliver great outcomes since they launched last year, utilising the game we all love as a way to inspire the next generation," ABA chief executive officer Jacob Holmes said.
The partnership also presents the ABA an opportunity to participate in effective social programs that make a genuine difference in the lives of young people across Australia.
"I just think it is time more people saw the benefits of giving back," said Bruton. "These kids are so far out in these communities."
With its focus on Aboriginal or Torres Strait Islanders and culturally diverse communities, including newly arrived refugees, Charity Bounce aims to move young people toward a more positive future via sports, the arts, health, education and employment-focused social programs.
The programs are delivered in partnership with professional players to motivate change and inspire young people by providing access to "out of reach" opportunities.

"You can see the effect on these kids immediately," said Bruton, who was joined in a recent program in Central Australia by Illawarra Hawks' NBL captain Kevin White and Townsville Fire's WNBL star and World Uni Games gold medallist Darcee Garbin (below).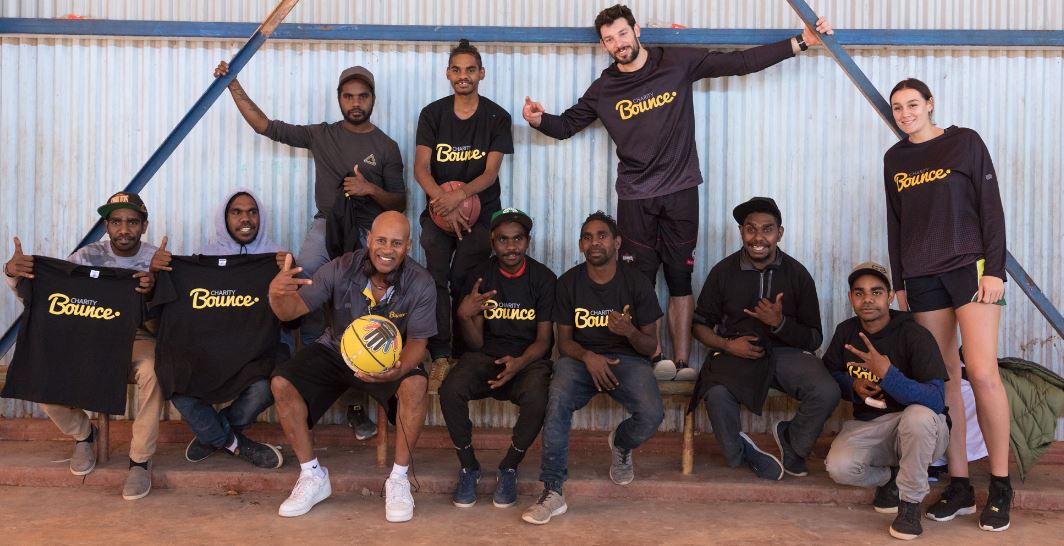 The trio delivered Stand Tall programs within the Nyewente and Ltyentye Apurte Aboriginal communities in and around Alice Springs, and the Mutijulu community in Uluru.

"All they need is an opportunity," White said.
"Some of the courts here, it's just a carpark with a hoop at the end. These kids might not have the facilities, but the talent they have is remarkable."

Programs in Central Australia began 12 months ago through a partnership with Charity Bounce and the local Nyewente Basketball Club championed by indigenous research fellow, Ricky Mentha and Wil Foster.
The Stand Tall program also was delivered in the Mutijulu Community in Uluru on the court established ahead of the Rio Olympics by the Boomers, an initiative driven by NBA champion Patty Mills.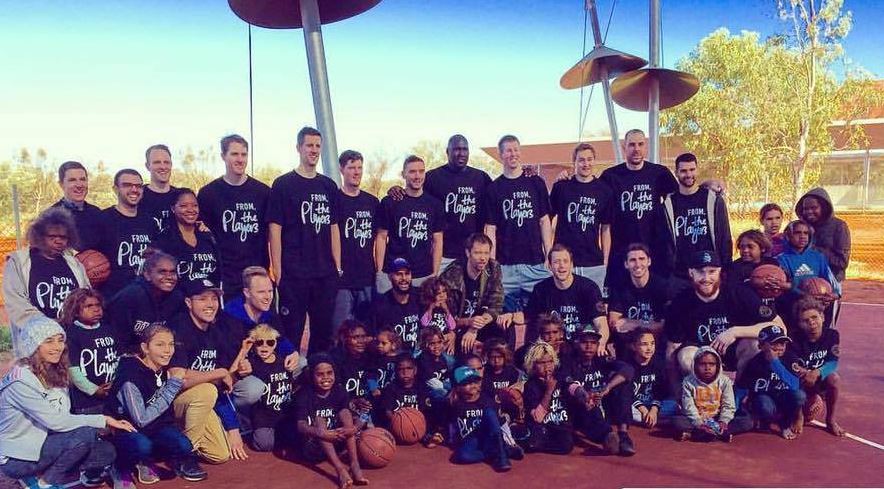 PATTY MILLS INITIATIVE: The Boomers squad at Uluru last year.
"The partnership provides a great opportunity to engage players in the Stand Tall strength-based programs, using basketball as a means of engagement and providing an impacting experience that inspires participants on and off the court to set goals and be motivated about their own future," Charity Bounce chief executive Ian Heininger said.
The partnership is intended to expand the reach across Australia through high-quality social initiatives and deliver a best-practice community partnership model.
Bruton said his friendship with Heininger and Holmes' charity initiatives drew him to the project.
"These kids get an opportunity to be part of the game," he said.
"If we can inspire some to realise their dreams through developing a skill set, a work ethic and an attitude of learning, it's as inspiring for us."