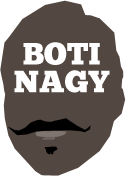 ---
Advertising opportunities available.
Please contact me.
---
Call it 'telepathy' says returning Seekamp
Tweet
"TELEPATHY." That was the explanation Lightning co-captain Nicole Seekamp gave when asked how she and Lauren Nicholson fashioned the WNBL's "play of the year" to close Game 2 of the 2019 Grand Final Series.
Having played alongside Nicholson for two years at Adelaide and with 5.5 seconds left in the match and Lightning down by one to Canberra, Seekamp inbounded the ball from the defensive baseline to her backcourt partner who dribbled full bore up the floor.
Seekamp simply bolted ahead and stopped near the basket, half-expecting a Nicholson 3-point attempt.
"When I passed her the ball, I took off, expecting she might take a three," Seekamp said, recalling the most-often replayed final seconds of any match last season. But Nicholson worked the ball upcourt against intense pressure, spotted Seekamp and threw it to her.
"It was a good read by her to pass me the ball," Seekamp said of those frantic, hectic finals seconds.
Seekamp fired up the ball the moment it hit her hands. As it went in and 4,000-plus Lightning fans at Titanium Security Arena erupted as one, Seekamp was sure the ball left her hands in time to beat the clock … just as it was ruled.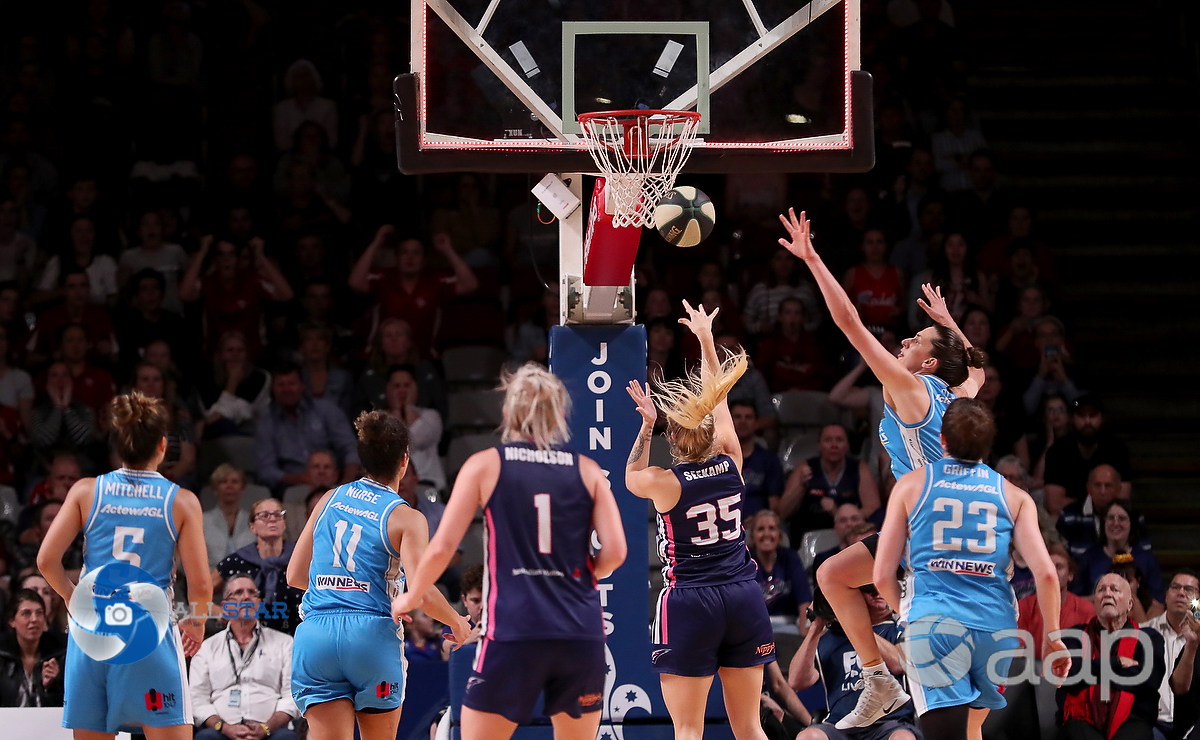 "I felt like I did (get it off in time)," she said. "I'm glad it rolled in."
So was all of South Australia, just as the state will be again with the news today Seekamp has signed on once more for the 2019-20 season.
She rejoins Nicholson, but where Adelaide last season boasted fellow co-captain Stephanie Blicavs and Aimie Clydesdale in its backcourt rotation, they have been replaced by Lightning's 2012-13 WNBL Rookie of the Year Stephanie Talbot, and permanent resident guard/forward Natalie Novosel.
Novosel returns after suffering an ACL injury in December of the 2017-18 season while playing for Lightning against Melbourne.
Blicavs and husband Kris are expecting their first child, while Clydesdale went the free agent route.
Few would argue the Seekamp-Nicholson-Talbot-Novosel quartet would not have similar strengths to the Grand Final-reaching foursome of Seekamp-Nicholson-Blicavs and Clydesdale.
"I'm really happy we were able to get these four girls together in our team for next season," Lightning coach Chris Lucas said.
"All four can score but all four also very much pride themselves on their defensive abilities. I think the club has done really very well to secure this group. It gives us a great base."
While Seekamp very much tongue-in-cheek suggested a telepathic connection with Nicholson, there is no doubt they have an on-court chemistry. But that is no less true for Renmark-born Seekamp and Kadina-raised Talbot, or Seekamp and Novosel.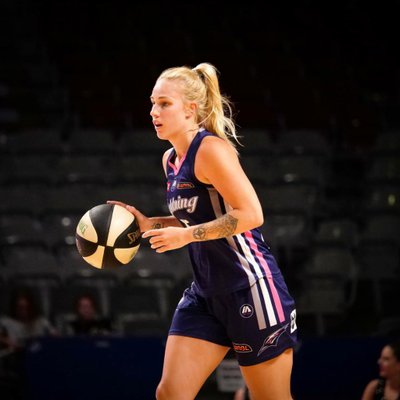 "Steph (Talbot) and I played together a bit for Lightning at the start of her (WNBL) career," Seekamp said, many forgetting they both were on the club's 2010-11 roster, Talbot albeit still as a developing player.
Seekamp, 26 and a 178cm combo guard equally adept at running the point or scoring, spent five years at University of South Dakota, red-shirting her first year.
In her four-year playing career with the Coyotes, she started in 130 of 133 possible matches, averaging 15.5 points at 43 percent, 4.7 assists and 3.9 rebounds while claiming Summit League Tournament MVP honours three times.
She finished second all-time at South Dakota for career points with 2,056, assists with 628 and steals with 265, owns the school record for assists in a single season with 232 and also holds school records for single-season free-throw percentage (.885) and career free-throw percentage (.858).
Her achievements at USD are legion, which was why there was some surprise she went undrafted by the WNBA in 2016. Later this month, that oversight will be corrected when she heads to Dallas Wings to try and lock down a roster role.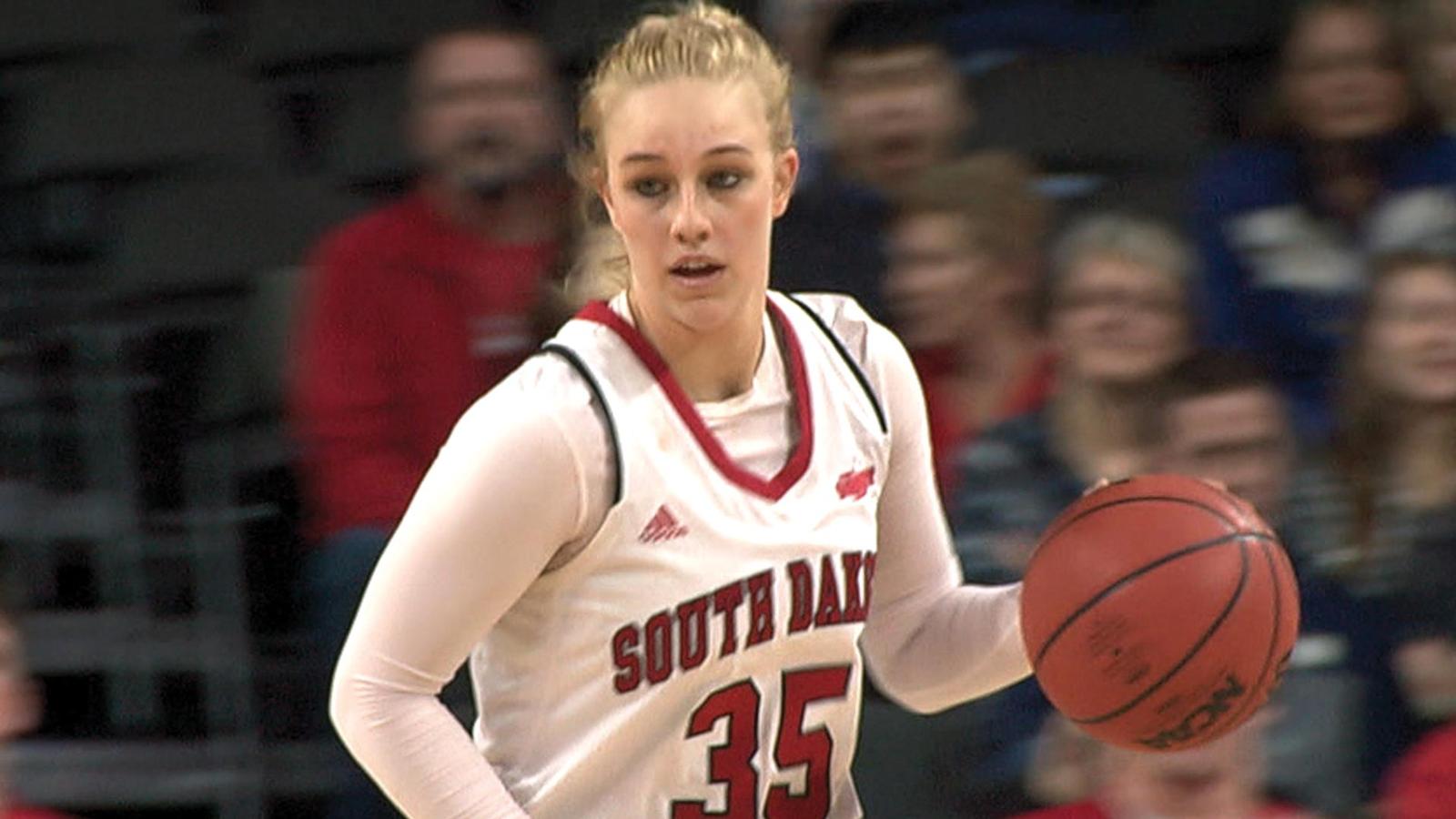 With Wings superguard Skylar Diggins-Smith pregnant, there is definitely a shot for Seekamp, whose chances are only enhanced by the fact AFLW superstar and Lightning's last championship-winning playmaker, Erin Phillips, is an assistant coach at Dallas.
"It's definitely opened a door for me," Seekamp said of Diggins-Smith's pregnancy. "After college, unable to make it (the draft) was disappointing. But it's a huge thing going over to Dallas (now)."
When the WNBA did not originally come calling, Seekamp headed instead to Poland where she teamed up with Talbot again, this time at AZS AJP Gorzów Wielkopolski for the 2016-17 season.
Two young stars from SA country, playing for the same team in Poland?
"It was kind of crazy, yeah," Seekamp admits. "We had the same agent, so that probably had something to do with it.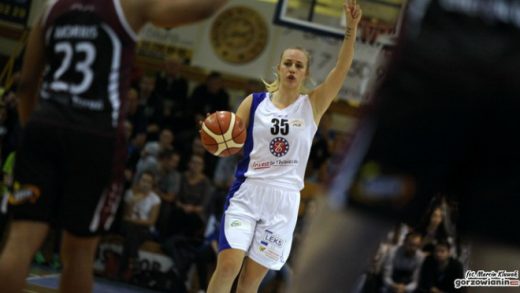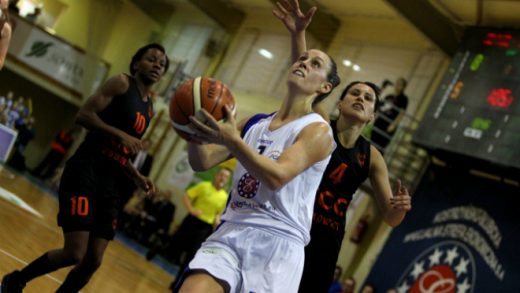 POLISH CONNECTION: Nicole Seekamp, left and Steph Talbot, teammates in Poland.
"But it's legitimately twice we've played together now and we know how each other plays."
The same applies to Novosel, who Seekamp relished as a Lightning teammate in 2017-18 but whose untimely knee injury sabotaged Adelaide's playoff drive.
"Nat Novosel and I had a lot of fun playing together," Seekamp said. "We know how each other play, Nat is versatile and she passes the ball well."
Again, there is a sense of "unfinished business" about Lucas' new group, Adelaide beaten 2-1 for the championship by Canberra but with Seekamp hobbled by an ankle injury sustained early in Game 3.
"We want to go one step further next season," Seekamp said. "I think I'm a pretty loyal person and I grew up always wanting to play for Lightning.
"It's hard for me to leave this place and to start with another team."
Plus, after the continuous swirling off-court turmoil surrounding last season's club management, it is a relief to return to a Lightning under new management and with the women's team its only concern.
"I feel like they (new ownership) are a lot more pro-active and want to build the team," Seekamp said. "It does have an effect on how we play and it will be good to be our management's sole focus."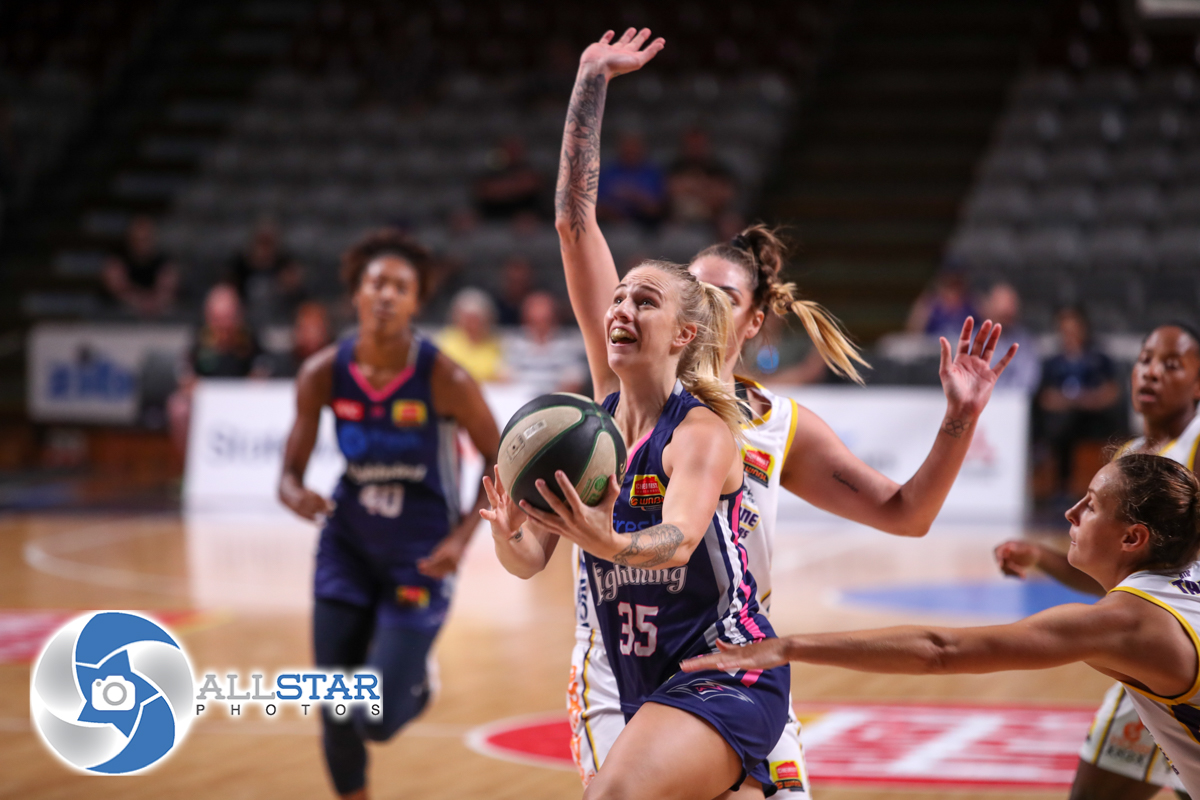 Seekamp joined Lightning's immortals as the club's 2017-18 Most Valuable Player and has logged 60 WNBL games for Adelaide and 18 before that at the AIS where she was recruited from Sturt Sabres as one of the state's outstanding juniors.
Last year was huge for Seekamp, winning a Gold Medal for Australia at the Commonwealth Games, getting engaged, co-captaining Lightning and averaging 12.2 points, 5 rebounds and 6 assists per game.
If anything though, the next 12 months look even brighter.
ELSEWHERE, Bendigo Spirit have signed Tessa Lavey (Dandenong) and retained Abbey Wehrung, all but ending speculation Leilani Mitchell might leave champion Canberra.
Kia Nurse and Maddison Rocci have re-signed with the Caps, Tess Madgen is back at Townsville, Alex Wilson, Tahlia Tupaea and Lara McSpadden all back for Sydney Uni Flames, with Lightning free agent/permament resident Colleen Planeta also a chance to head for the Harbour City, reuniting with her former Big V coach Katrina Hibbert.
Lightning free agent, Canadian centre Kayla Alexander (below), also is being linked to Townsville, which has recruited Belgium's FIBA World Cup point guard Julie Vanloo.