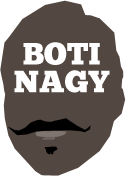 ---
Advertising opportunities available.
Please contact me.
---
It's a wrap - for the mighty Wildcats
Tweet
THERE was a moment during NBL Season 2016-17 when – provided you support one of the eight teams and not someone such as North Melbourne Giants, Townsville Crocodiles or Hobart Tassie Devils – yours looked like the best team in the league.
Whether it was the Loggins-Bruton Cup-holding Illawarra Hawks starting with a 34-point rout of Adelaide to send an opening round shockwave across the league, or Sydney Kings singing their own post-win praises, every dog had its day.
And every team had its dog day too.
While not every side enjoyed a moment at the summit, only the Kings avoided a day in the dungeon, itself an unprecedented stat.
But think back and I'm sure you will recall how good Brisbane looked when this all began. Or when Sydney appeared invincible. Then Adelaide. Then Melbourne when David Andersen came back and United pulled the trigger on Devin Williams, keeping Josh Boone.
Then New Zealand when Kevin Dillard and Paul Carter started looking the goods and Tom Abercrombie came back.
Then Cairns finished with such a flurry.
There was even a time during the season when several allegedly knowledgeable basketball pundits predicted the end of Perth Wildcats' record for playoff appearances – "respected worldwide" according to one prominent commentator – and with it, the likely demise of coach Trevor Gleeson.
But when push came to shove – or when regular season turned into playoffs – there were the Wildcats for the 31st straight time and on the verge of turning the most even season in NBL history into a one-way pathway to their eighth NBL championship and first back-to-back since the 1990-91 double.
Perth took a long time to get its team and balance correct and, as someone pointed out to me on social media, if there hadn't been sufficient unrest in the Middle East to make Bryce Cotton want out of Turkey, none of this may have happened.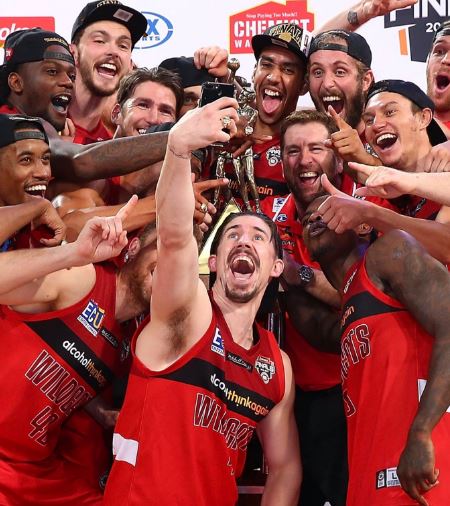 SELFIE-MANIA: Greg Hiretaking a post-championship shot of the 2016-17 champions.
But it did and Cotton yesterday supplanted the best individual performance I've seen in a Grand Final with his record-smashing 45-point tour de force.
Until then, the best individual effort I'd seen belonged to Jason Smith of the Sydney Kings, coincidentally also in Game 3 of a best-of-five championship series, coincidentally also against the Hawks and coincidentally also with his team ahead 2-0 and at home.
Smith, to paraphrase TV caller and former Kings captain Brad Rosen, was unbelievable, en route to 38 points on 12-of-16 shooting – that's 75 per cent – including 6-of-7 (that's 86 per cent) on his threes.
He also had 12 rebounds and three steals in 37:15 of court time in a 48-minute game and a final 112-85 devastation of the Illawarra.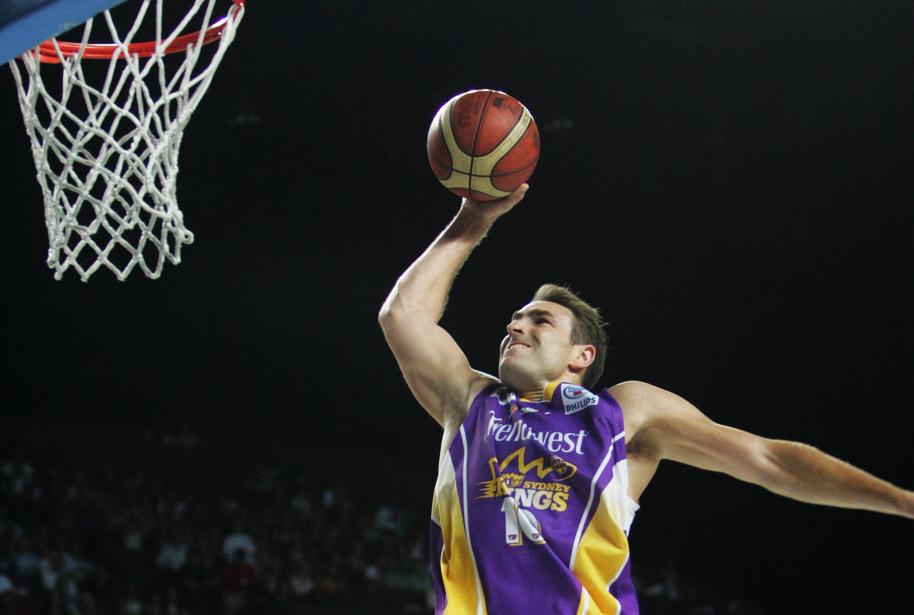 KING DETHRONED: Jason Smith's outstanding 2005 Game 3 yesterday relegated to #2 all-time.
Fast forward to Cotton who yesterday was 12-of-17 for his Grand Final record 45 points, with seven triples in 34:15 of action in a 40-minute game. He also had three rebounds, three assists and three steals.
Scoring 45 points with just 17 field goal attempts also is a record and, like Smith, Cotton was able to add a Larry Sengstock Medal to his NBL Championship ring.
Bear in mind, that was a Grand Final yesterday, not a round 11 match against a wannabe team. Just as Smith was there in any moment Sydney needed him, Cotton wove a tale of destruction for the Hawks.
As Illawarra coach Rob Beveridge said post-game, Cotton is "an NBA player." He wasn't being metaphorical either, Cotton having played at Utah Jazz, Phoenix Suns and Memphis Grizzlies.
NBL and Euroleague championship-winner and Jazz swingman Joe Ingles gave him big wraps when the Wildcats added him to the roster. No-one is disputing Ingles' assessment of his former NBA teammate.
Late in the season when he was offered a 10-day contract with the Atlanta Hawks, Cotton turned it down to see his NBL mission with Perth through to its conclusion.
"We'd love to have him back, but I don't think he's coming back," Gleeson said.
"I think his place is in the NBA.
"He's a Patty Mills kind of player, to come off the bench and energise.
"I'd be surprised if there's not a couple of knocks on the door real soon."
Swingman and now dual-championship winning import Casey Prather also may hear that doorbell ringing in the near future, and deservedly so.
There's question-marks too over centre/forward Matt Knight, who missed Game 3 after suffering his eighth concussion.
Then, of course, Shawn Redhage figuratively is riding off into the sunset, though no doubt he will be back when his #42 rightly is raised into the rafters at Perth Arena.
Bowing out with a championship, his fourth, is a magical finish for Redhage.
"It's something I'll cherish for the rest of my life," he said.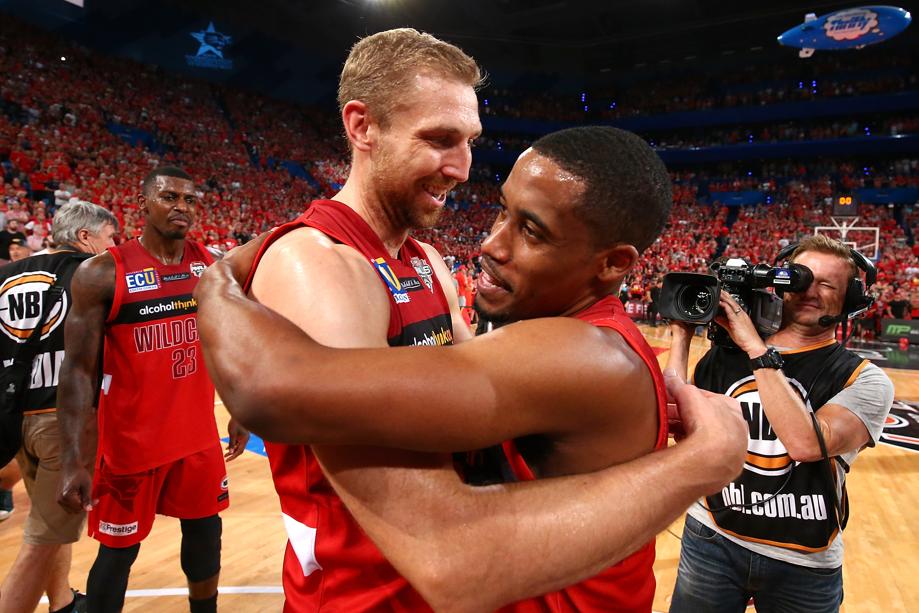 LAST TIME TOGETHER: Casey Prather, left, as Shawn Redhage embraces Bryce Cotton.
In a season when every team had its moment and its time in the sun, when the spotlight shone at its most bright, it was perennial powerhouse Perth again standing as No.1.
ADELAIDE 36ERS: Came from last to first and won the club's first regular season championship in almost two decades, also cleaning up a grab-bag of individual awards and honours. Gambled on form late in the season, then couldn't find it when it mattered. Lesson learnt, hopefully. Rating: B+
BRISBANE BULLETS: Were travelling positively until injuries cruelled their season, losing marquee star Cam Bairstow, then leadership pair Anthony Petrie and Adam Gibson, before cutting under-performing, over-scowling import Jermaine Beal. Steadily dropped out of contention. Rating: D
CAIRNS TAIPANS: One of several clubs beset by adversity but found its way back, despite the odd occasional persecution of marquee big man Nate Jawai. Refs, we want him in our league, OK? Stormed into the playoffs, then it was a storm in a Travis T-cup as Cam Gliddon went MIA and it all sadly unravelled. Rating: B-
ILLAWARRA HAWKS: Started the season winning the Loggins-Bruton Cup and despite missing the names of 2015-16, were far more highly-rated across the board than people seem to recall. Lulled teams with their "thank God I'm a country boy" trick but any team with Bevo at the helm won't under-achieve and reaching the Championship Series was outstanding. Rating: A-

MELBOURNE UNITED: Two Rio Olympians in Dave Andersen and Chris Goulding, three different imports from the trio they started with, a bevy of quality local players such as past Olympian David Barlow, Todd Blanchfield, Tai Wesley, Majok Majok et al. Pity Dean Demopoulos couldn't coach and only United's management didn't know it. 2016-17's under-achievers. Rating: U
NEW ZEALAND BREAKERS: Great rookie coaching season by Paul Henare in juggling injury and some forced import changes. Even when spluttering, the Breakers never were a team you could pencil in as a win and they remained in the Final Four mix til the season's death. Rating: C
SYDNEY KINGS: Got a little ahead of themselves and while it is a coincidence that when Steve Blake left it began to unravel – after all, he hadn't done a lot – the Kings ran out of ideas and got tired at much the same time. Need a closer look at their guard rotations and import quality. Rating: C-
PERTH WILDCATS: The champs. Now eight-time winners, the first club to go back-to-back twice, the Wildcats weathered the storms and found players to step up, Angus Brandt springs to mind, and regulars who performed when it mattered, such as Damian Martin, Jesse Wagstaff, Matt Knight. Adding Bryce Cotton to Casey Prather was icing on a championship cake. Rating: A+