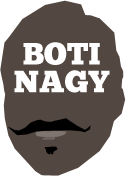 ---
Advertising opportunities available.
Please contact me.
---
Jarrid no small fry
Tweet
NEW Adelaide 36ers import Jarrid Frye had his team's first seven points tonight as the Sixers ran rampant 100-66 over the SBL All Stars and headliner Willie Farley in their exhibition game at Pasadena Stadium.
Unable to use Adelaide Arena due to a previous booking and with Wayville unavailable due to the Royal Adelaide Show, Pasadena instead enjoyed a rare full house as the 36ers turned on an exhibition after halftime.
Mitch Creek, Gary Ervin, Frye and Anthony Petrie stood out but BJ Anthony also was solid with a team-high 10 rebounds and Adam Gibson efficient with 8 points, 9 rebounds, 5 assists and a couple of steals.
Farley - still looking 38 years young and in amazing shape - opened the game draining an all-net corner three-pointer and led the All Stars with 17 points.
Fans also got to see the club's 2005 MVP and 2002 championship starter throw down a trademark fast break dunk and his Toowoomba Mountaineers teammate in the QBL, James Legan, stick two sweet triples in the first period, on his way to 15 points.
Rashad Tucker also turned back the clock for a game-high 13 rebounds as the SBL All Stars enjoyed a highly-competitive first quarter and were still hanging around, down 39-46 at halftime.
But after the break, and with coach Joey Wright exhorting his team to run at every opportunity, the 36ers reeled out a 17-2 run, the combination of Ervin, Gibson, Frye, Petrie and Daniel Johnson overwhelming the Stars.
Consecutive plays by Farley - a jumpshot, then a steal and break - gave the Stars life but Creek, Brendan Teys and Jason Cadee started connecting to snuff out any thoughts of a recovery.
Frye threw down a wicked slam dunk to open the 36ers' scoring in the last and an even better one going to the hoop for an 81-56 lead.
Referees Nathan Durant, Andrew Filmer and Benn McDonald worked hard to ensure the game was open and hands-fouls, hand-checks and unnecessary or overt bumping penalised as per the league's new direction.
The 36ers probably adjusted better than the All Stars, Adelaide shooting 29 free throws to 16.
The margin blew out to 30 after a drive to the baseline and pull-up by Cadee was followed by an athletic float by Creek down the lane.
Cadee hit a three and Creek closed the game with a triple on the buzzer for Adelaide to break three figures.
What was there to like?
The versatility and depth of the team, its strong camaraderie and Wright's insistence on up-tempo basketball, underpinned by hard-nosed (but legal) defence.
Everyone backed each other up and appeared to enjoy doing it.
What was there to dislike?
Not much. Maybe the free throw shooting yips which meant only 14-of-29 converted but no-one seemed overly concerned about it.
It was a practice game, after all.
Adelaide 36ers 100 (Creek 19, Ervin 15, Frye, Petrie 11, Cadee 10; Anthony 10 rebs; Gibson 5 assists; Doyle, Creek, Petrie, Gibson 2 stls) d SBL All Stars 66 (Farley 17, Legan 15, Fildes 11, Tucker 9; Tucker 13 reb's; Farley 4 assts; Farley 3 stls) at Pasadena Stadium.
WATCHING Willie Farley in action tonight was equal parts thrilling and a memory-lane excursion, contrasted by the frustrations of events and the times.
For example, on what Scott Christopherson brought to the table for the 36ers last season, Farley - then still only a spritely 37 - would have been so much greater value, AND a box office drawcard.
But then again, given how the previous regime dealt with its imports generally, some part of me stays glad it didn't happen.
By the same token, you wish you could turn back the clock and have Farley take out Australian citizenship back in the day.
He would be such unbelievable value as a "local" now.
The guy is in such great shape, even Jo Hill would be jealous!
JOEY opened both quarters of the first half with Adam Doyle, Gibbo, Frye, BJ and Petrie, introducing development guard Kyle Adnam for Doyle before later subbing in the quintet of Ervin, Cadee, Teys, Creek and Johnson.
(Luke Schenscher - back - did not suit.)
The second half starters looked more like what they might be come game-time, with Ervin, Gibson, Frye, Petrie and Johnson opening proceedings.
If you thought Ervin was tough to stop getting to the hoop when the rules allowed him to be mugged, beaten, robbed and left to bleed, he will be an impossible contract now. And it was great to see how he, Creek and Frye got to the hoop.
Season 2013-14 cannot come soon enough if this is the basketball we will be getting to see.