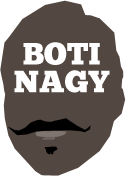 ---
Advertising opportunities available.
Please contact me.
---
Jennie joins in as Crystal sidelined
Tweet
FORMER Perth Lynx training centre and star WA State League import Jennie Rintala tonight will make her long overdue WNBL debut, replacing injured Crystal Langhorne in Adelaide's team at Townsville.
Langhorne, 32, 188cm, a dual-WNBA All Star and championship-winner last year with Seattle Storm, injured her knee last Friday while compiling a 20-point, 13-rebound double-double in her WNBL debut with Adelaide, an 89-79 win over Sydney.
She travelled with the team to Canberra complaining of knee soreness and was rested from the eventual 83-90 loss to the Capitals on Sunday.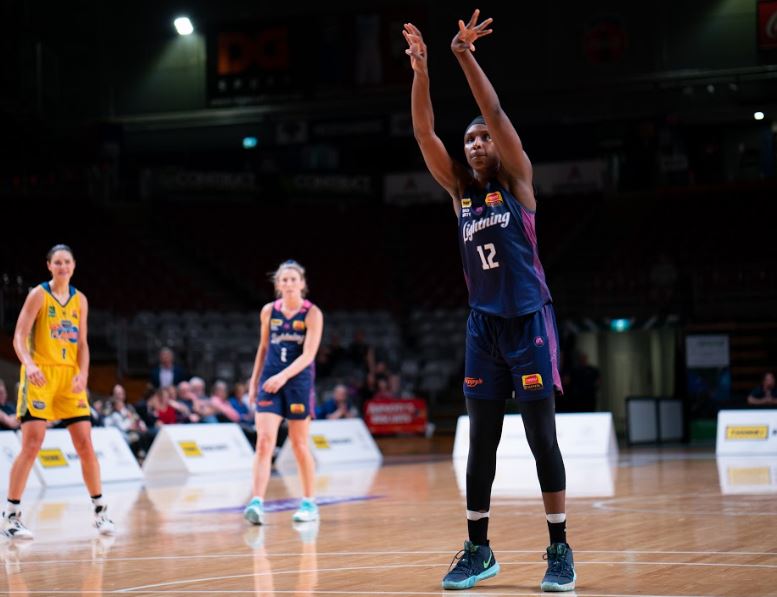 CRYSTAL BALLIN': Crystal Langhorne was placed on injury waivers after her debut weekend.
Lightning placed Langhorne on injury waivers which means she will miss at least two more games - it's a minimum of three - but it could be more after a specialist doctor checks her knee's condition on Sunday.
It is believed to be a pre-existing condition from her WNBA season at Seattle, which flared after Lightning's win over the Flames.
Adelaide coach Chris Lucas, concerned preseason about possible injuries, most notably to returning warrior forward Laura Hodges who now is out with soft tissue injury, wisely brought Rintala in from WA where this year she was named in the league's All Star Defensive Five.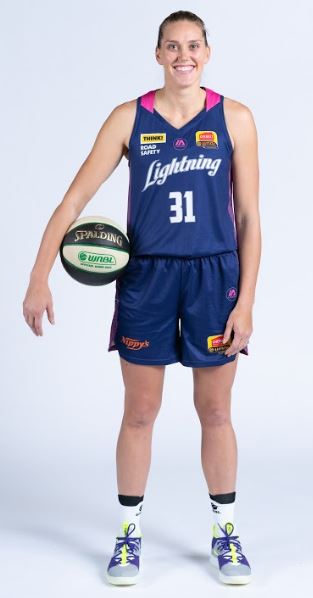 Rintala, 28 and 188cm, was a star player at South Dakota State University, before playing for the Kalamunda Eastern Suns in the WA SBL in 2013. After a second year with the Suns, she played in Germany for Rhein-Main Baskets, with a further pro stint in Luxembourg.
She was part of the Lynx's WNBL program from August, 2017 to April this year, as a "development player" while continuing her local career at Kalamunda Eastern Suns.
Like Sami Whitcomb before her and Alison Schwagmeyer-Belger who now also is a star for Perth Lynx, Rintala was another diamond hidden away in the WA State League.
This year Rintala averaged 14.9 points, 9.1 rebounds, 1.6 assists, 1.9 steals and 0.92 blocks for the Suns per game.
Her scoring averages at the Suns were 14.8 points in 2013, 15.5 in 2014, 16.4 in 2017, and 18.4 in 2018.
Selected for the WA State League's All Star Game this year, Rintala played 26 minutes for 10 points.
"Jennie has very high basketball IQ and is a real asset as a teammate," Lucas said.
"She works hard on the boards, prides herself on her D (defence) and runs the floor very well.
"We are keen as a club to have her in the longer-term and are seeking permanent residency for her.
"But right now, her presence in our program and decision to move from Perth and back herself to make it here, has already proven to be a good one."
Rintala will continue in an import role alongside Brianna Turner, until Langhorne is cleared again to play.
Pics courtesy of Wandering Lion Media.