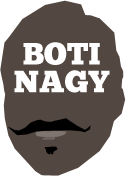 ---
Advertising opportunities available.
Please contact me.
---
Joey's 'one-stop' 24-hour spot for ballers
Tweet

FINALLY and at long last! Adelaide has its first and only 24-hour basketball training facility at SHOOT HQ in suburban Beverley, all courtesy of "the Coach" Joey Wright. As if his all-inclusive Transition Sports programs were not already enough, the NBL championship winner has branched even further out.
No more hit-or-miss hoping there's a court free somewhere for you to get some shots up, extra skill work or one-on-one with a fellow baller.

SHOOT HQ is your one-stop destination for anything and everything to do with basketball improvement.

This is it. Adelaide's new headquarters for training, recovery, strength and conditioning for boys and girls of all ages and skill levels.

Need the shooting gun?
Weights?
Cardio room?

It's all here under the supervision and guidance of Coach Joey, a National Basketball League championship-winning coach with a 500-game career helming the Brisbane Bullets, Gold Coast Blaze and Adelaide 36ers, and also a three-time Coach of the Year award winner.

His SHOOT HQ is the venue for all, whether you are an elite player or a youngster picking up a basketball for the first time.

SHOOT HQ provides a safe, secure environment for basketball players of all ages and skill levels to develop their overall game and become the best basketball players they can be.

Facilities feature some of the most state-of-the-art basketball equipment the game has to offer, including Dr. Dish Rebounding Machines, SKLZ D-Man, NBA Hardwood Flooring, Acromat Basketball Rims, and XPEED Australia Gym equipment.

Once you become a member, you have 24-hour access to SHOOT HQ at 1a Myer Court, Beverley.

Casuals, beginners, elite athletes – everyone is welcome. Court and/or gym memberships, one-off sessions, along with workouts, basketball camps, birthday parties, basketball 3x3 competitions & 1x1 Personal Coaching – all of it is available now at SHOOT HQ.

Hit the link at www.shoothq.com.au to take your first step on the road to being the best baller you can be.