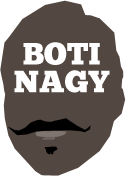 ---
Advertising opportunities available.
Please contact me.
---
Ken Richardson, MVP, R.I.P.
Tweet
KEN Richardson, the NBL's original Most Valuable Player in its inaugural 1979 season, passed away today peacefully in Darwin after a long illness.
Easily the most candid and honest person I have ever met through this great game, Ken also was genuinely a superstar.
One of the NBL's greatest coaches, Brian Kerle, sums it up best when he says Richo was one of the league's three greatest imports, right there alongside Leroy Loggins and Rocky Smith.
At 6-6 and a wiry forward who could play centre, Kenny was a very special human being, loved by all those he touched from the moment he set foot in Australia from the US way back in 1974.
He dominated basketball in South Australia as no other man had ever done before, then did the same in Victoria - the hotbed of the sport in Australia.
When the NBL began, he was its MVP, then an All Star before he relegated himself to the bench to playing-coach his beloved West Adelaide Bearcats.
If the league had a Sixth Man award then, he would have won it leading those Bearcats to the 1982 NBL Championship.
There is so much more to tell of this great man and in the coming days, I am sure many of those stories will be told.
I had a few here: http://www.botinagy.com/blog/time-for-a-hall-monitor/ on the subject of perhaps getting him into the Hall of Fame before it would have to be done posthumously.
Sadly, it now will have to be done posthumously.
For now, like many others this evening, I will think fondly of the many joys he brought to my life with his extraordinary talents and skill but more, the blessing he was in so positively influencing my young life as a role model of candor, humor and honesty.
Basketball lost an icon today.
But more of us lost a truly great friend.