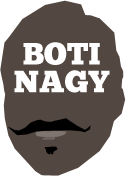 ---
Advertising opportunities available.
Please contact me.
---
Laura back for Lightning
Tweet
FOUR-TIME Olympian Laura Hodges will be back with MAC Adelaide Lightning for the 2017-18 WNBL season as the club continues the rebuild of its status and reputation.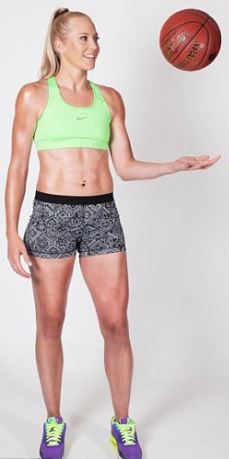 Returning superstar and 2015 league MVP Abby Bishop (pictured) was the club's coup signing, but securing fellow championship-winners Natalie Novosel, Aimie Clydesdale and Lauren Nicholson, plus South Aussie prodigy Nicole Seekamp and Canadian WNBA centre Ruth Hamblin, underpinned Lightning's commitment to its continued rebirth.
Hodges, 33 and 188cm, spent much of the off-season contemplating her future, her selection in the Opals squad for the Asia Cup most likely the prompt she needed to confirm her desire to play on.
Her late call left Adelaide in a difficult position with much of its budget already allocated, but Hodges is one of the club's favourite daughters.
The fact Lightning amicably resolved it without compromising itself or mortgaging its future means multiple championship-winning coach Chris Lucas will have a wealth of frontcourt riches to shuffle around his key piece, Bishop.
"We are delighted to retain Laura," Lightning general manager Mandy Spear said.
"She is a four-time Olympian, which puts her in pretty rare company, and an Adelaide fixture.
"Laura has been a great ambassador for the club and we're very happy to have her services again."
Hodges played in just one of Adelaide's three wins last season, taking many of the lumps along the bumpy road as Lightning began its rebuild with overwhelming local content.
OPALS FORWARD: Laura Hodges is a four-time Olympic basketballer.
To be part of the club's expected revival is a fitting way for her career to head into its twilight, Hodges playing in Europe when Adelaide won its last title in 2008 with a team Lucas put together before his stunning early-season release by former owner, the late Vince Marino.
Hodges' WNBL confirmation continues an amazing off-season for the WNBL which has introduced minimum salaries ($7,500), won a coveted television partnership with FOX Sports and continues to land stunning new sponsors.
On court the WNBL received a further big boost this week with Bendigo Spirit securing WNBA guard Rachel Banham.
For the two-time champion Spirit it means coach Simon Pritchard now has added another key piece, with Banham joining Kelsey Griffin and Betnijah Laney, two well-established WNBL stars, and talented "big" Nadeen Payne.
Banham, 175cm, turns 24 next month and is on Connecticut Sun's roster after going at #4 in the 2016 WNBA draft.
At University of Minnesota, she debuted as a Freshman All-American (First Team) and was the Big Ten conference's Freshman of the Year.
As a Senior, she was the Big Ten Player of the Year, a John Wooden Award finalist, became UM's all-time scoring leader and tied an NCAA record with a 60-point game against Northwestern.
Banham (pictured below) ended her college career at sixth amid the NCAA's all-time scoring leaders.
"Rachel is a great point guard and although it's early into her second WNBA season, she has shown she can score from anywhere," Pritchard said.
"She will be a great asset to us offensively and her ability to work with other players at both ends of the court means she will fit in well with our systems.
"Bendigo Spirit fans are in for a treat seeing her in their backyard this season."