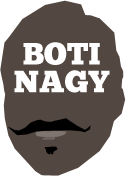 ---
Advertising opportunities available.
Please contact me.
---
Goodbye Perrin. G'day Peachy
Tweet
BRISBANE's ballsy decision to part company with disengaged import Perrin Buford means more available minutes in the Bullets' remaining games - good news for all, especially Anthony Petrie.
Sure, Buford's 16.2ppg and 8.1rpg will be missed but just as the Sydney Kings immediately improved when Jeremy Tyler was shown the door - addition by subtraction - so too will the Bullets' performances.
Buford told Brisbane coach Andrej Lemanis he wanted out and the club immediately obliged, letting a key man go for the second season in a row after last year showing Jermaine Beal the door.
"It had become obvious over the last week that Perrin was no longer committed to the team, and the situation had become untenable," Bullets GM Richard Clarke said.
"It is not in the best interests of the rest of the players or our fans to retain a player that is not committed to his team or the club and (we) have agreed to release Perrin immediately.
"The rest of the playing group are committed to the vision and values of the club, and competing for the Bullets in our remaining games.
"The coaches will also use this as an opportunity to continue to invest in our young players and give them increased court time."
And, hopefully, one old player too.
Petrie, 34, last week announced he would be hanging up his boots when this season concluded so a few more minutes on his way to the Exit would not go astray.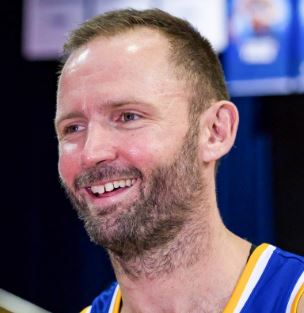 His has been an amazing story of persistence and resilience despite a series of injuries which, finally, have brought his stellar and much-admired career to a premature close.
During his time with the Adelaide 36ers, he became one of my favourite players to interview. Always candid and enlightening, he - like country boy Paul Rees before him - was forever keen to leave me with at least one good quote.
And, like Rees, he never failed.
His is a great story and one which I had great delight in telling back in December of 2013, just after his milestone 150th NBL game came and went in typical Petrie fashion, slipping under the radar.
Here's a revisit of the life of one of the NBL's truly admirable blue-collar ballers, popular with fans, a positive locker-room influence and a man every teammate loved knowing was on their side.

ANTHONY Petrie may be Adelaide's "quiet achiever", passing his NBL milestone 150th game against New Zealand two games ago, but he was brought into basketball literally screaming.
"Dad took us down because one of his best mates ran junior basketball," the Tenterfield-born Petrie recalled.
"I have two older brothers and we grew up with sport all around us.
"We played rugby league, then cricket and athletics.
"When dad said we were going to try basketball, we were all screaming in the car - that's how it started.
"He was saying: 'Just try it', having been a good player himself back in the day."
Petrie, now a solid 203cm but then a self-described "skinny kid", fell in love with basketball too, adding it to his list of sports played competitively.
"I did them all until Year 12 when people were telling me: 'you have to pick one' and I was thinking: 'Really?'
"You have to?"
In Years 10-11-12, Petrie had been selected in NSW squads for basketball and athletics and played cricket in the Bradman Cup.
"Being from the country, there was a lot of travel involved," he said.
"We were lucky, mum and dad were into sport and loved watching us play.
"When I left, mum had 400,000km on her car but they loved watching us play."
Petrie - or 'Peach' as teammates know him - said he understands that now, watching his daughter Jess playing for Forestville.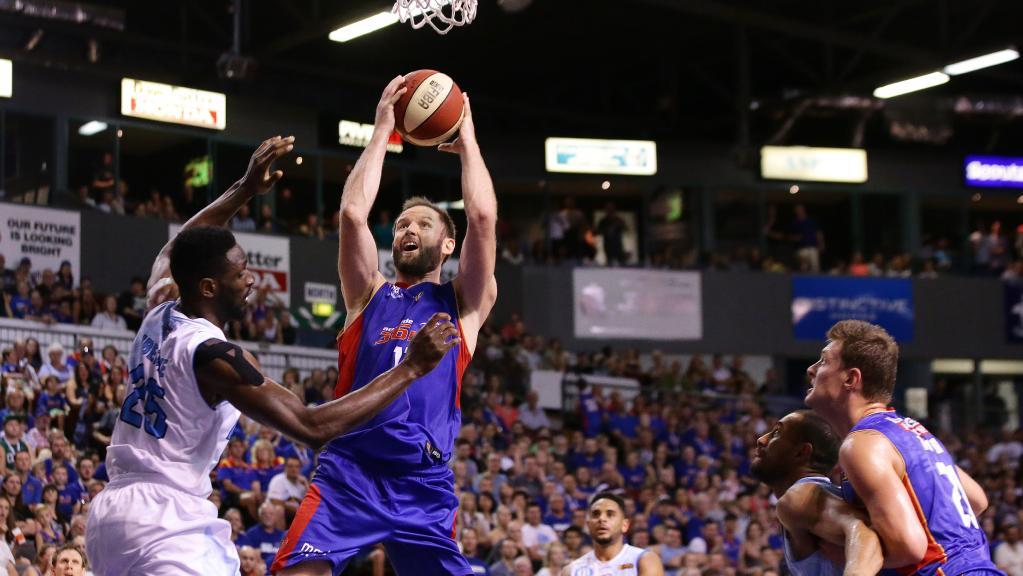 "There are days when people say something like: 'Oh, we have to drive out to Gawler (for a game) this week' but to me that's just a nice little drive," Petrie said.
With no family or friends in Canberra where he went to study, Petrie's dad again gave him good advice by telling him if he wanted to meet people, he would find them through sport.
Introduced to John Stelzer, a Canberra and North Melbourne NBL championship winner who was coaching Belconnen Ramblers, he was asked if he had played much.
"I said: 'A little bit' because I was so shy," Petrie said.
"I mean, this was John Stelzer. I had his NBL card.
"Eventually dad had to step in and speak up for me."
Petrie was invited to play Division 1 basketball in Canberra in a quality, if under-rated competition.
"The AIS guys were in there playing too," Petrie said.
"I hadn't been playing for about six months because I'd been playing rugby league and had the PanPacs for athletics."
But when he stuck a three on his first possession, eyes lit up.
"I got lucky on a few plays," he said.
The ACT Academy of Sport's team competed in the Waratah (NSW) league and Petrie was invited to train.
"They said they didn't have any scholarships left but I could train with them, so I did," Petrie said.
Selected for the first game against Maitland Mustangs, Petrie felt almost embarrassed to be in the ACTAS team ahead of players on scholarship.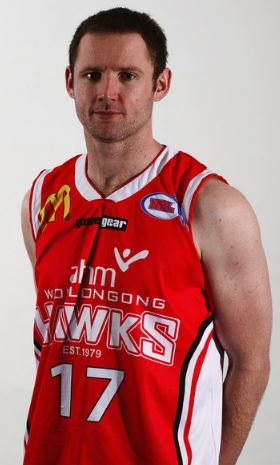 "Then the coach wrote the first-five on the board and my name was there," Petrie said. "I was stressed."
Selected for the Under-20 nationals by ACT, Petrie would have preferred NSW selection and playing alongside Damian Martin and under coach Rob Beveridge. But residency, not origin, determined for which team he was eligible.
"I went OK," he said, AIS head coach Frank Arsego and his assistant Marty Clarke anxious to get him to the Institute.
"They tried to get me in as a mature-age recruit," Petrie said.
"They'd done it with Wade Helliwell."
Suddenly there was talk of Petrie dropping units at university - "I wanted to get my degree" - and of US college interest.
"I was lost," he said, overwhelmed by the sudden attention.
"Marty said there were college offers for me - I remember he didn't take it too well when I said I wasn't going to do it."
Instead Petrie played for Canberra Gunners in the SEABL, initially for Brad Barnes and later for Arsego.
The Gunners won the championship in 2003 but with country prac teaching and the rugby bug still nibbling, Petrie opted for footy in 2004.
"I used to go home in my uni break and I'd be at home with Damo, my middle brother and he was trying to make it to the NRL," Petrie said.
"I did some training with him and thought: 'God, I miss this' so I guess I was still a bit of a kid wanting to play all sports."
Petrie spent a season playing rugby league with the Gungahlin Bulls in the Canberra Raiders Cup, playing cricket in the summer.
"I'm an opening bowler and, as my wife likes to say, a middle-to-low order slogger," he said.
"I was a leg spinner as a young kid but decided I liked to put the wind up the batsman too much to stay with that."
Sitting with his father and brother in the shed sharing a deep-and-meaningful, Petrie again heeded good advice.
"I wanted to be a professional sportsman and dad and Damo both said, if you're going to do it, you're doing the wrong sport," Petrie said.
"The chance was definitely in basketball and I guess that was when I shook the last footy bug out."
Returning to the Gunners, Petrie went back-to-back as the SEABL East Conference MVP.
"Frank (Arsego) was coaching in 06-07 and he was awesome," Petrie said, Arsego appreciating the extra work the burgeoning power forward was putting in on his shooting.
"I was out there shooting in the early morning in Canberra, freezing my arse off."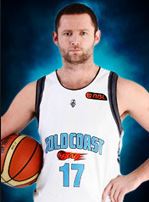 But it paid off. Arsego arranged a try-out for Petrie with Gordie McLeod's Singapore Slingers.
The Slingers were playing in the NBL's pre-season tournament in Coffs Harbour, one of Petrie's stomping grounds and he was very comfortable filling in.
"I remember the (Brisbane) Bullets won and looking at them and their players and thinking 'Holy!' this is something," he said.
But while Petrie's school principal had been generous and supportive in giving him time off to fill in with the Slingers, shifting to Singapore was not an option for his young family.
"Bevo (Beveridge) got in contact, he was coaching at West Sydney which put me together with Damian (Martin), Matty Knight and Julian Khazzouh," Petrie said.
"At that stage, I'd never met a shot I didn't like but Bevo's assistant, (now Townsville coach) Shawn Dennis, helped me a lot to develop as a versatile defender."
Petrie, on his way to join Brisbane and play under Joey Wright, was in for a shock when the club suddenly folded and he was left rudderless.
"Everyone had their teams pretty much set but there were two spots at Wollongong - both four (power forward) spots," he said.
"I knew Dusty (Rychart) was definitely getting one.
"Eric Cooks was coach and KB (Kevin Brooks) assistant."
Petrie won the other spot and learned how to maximise his talents through playing and training alongside Glen Saville - one of his idols - and Mat Campbell.
But the following year, when he had a second chance to play for Wright at Gold Coast, Petrie jumped.
Later, when the Blaze folded, Petrie was actively pursued but leaning toward Adelaide.
"I liked Adelaide, it's my kind of city but I kept in contact with Gibbo (Blaze teammate Adam Gibson) who was at the (London) Olympics," Petrie said.
"It was: 'What are you doing?' and he said: 'Adelaide' and I was: 'you beauty'.
"When I got here, it just felt right - the best decision I've made."
That was despite last season's bomb shelter finish, a season in which Petrie emerged in his own right to be added to Andrej Lemanis' first Boomers squad.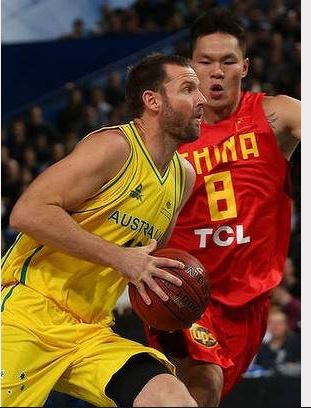 Petrie turned 30 during the Boomers training camp. Then he was selected in the team. Then he was named as a starter.
It has been a whirlwind ride, so NBL game No.150 slipping by almost unnoticed is no real surprise.
"I'm terrible with that sort of stuff," he said, Petrie reaching the milestone in the game marked by Gary Ervin's last-second steal and lay-up for a 95-94 win over the Breakers.
"Gary stealing that ball ... I might not have known it was my 150th, but I'll sure remember it," Petrie said.
* * * * * *
WITH his career drawing to a close, Petrie will have two chances against Sydney Kings to help keep Brisbane from a bomb shelter finish in his final farewell.
Both games will be book-ended by matches against former clubs - Illawarra Hawks this week and, fittingly, against the 36ers in Adelaide in his last NBL match.
Sixers fans loved him from Day One for his fearlessness, aggression and the fact he was - and remains - a consummate teammate and professional.
If he cannot be farewelled in Brisbane, Adelaide - and its fans who remember what players brought to the club - is the ideal place for him to finally take off the boots for the last time.