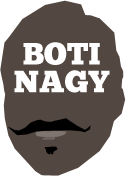 ---
Advertising opportunities available.
Please contact me.
---
Miracle buzzer-beater sends WNBL to Game 3
Tweet
NICOLE Seekamp tonight scored a sensational buzzer-beater to send Adelaide Lightning into a deciding Game 3 in its WNBL Grand Final Series against a desperately unlucky Canberra.
Leading the best-of-three Chemist Warehouse Championship 1-0 after a decisive 88-67 Game 1 win in Canberra last Saturday, the Capitals controlled Game 2, Adelaide only enjoying the lead for 4:44 of the 40-minute match.
But it was ahead when it needed to be after Lightning co-captain Seekamp and the club's likely league Best Defensive Player, Lauren Nicholson, combined to produce a 5.5-second piece of magic that long will be remembered in the club's folklore.
The Capitals led 73-72 when Marianna Tolo was swamped under Canberra's basket, forcing a jumpball. The possession arrow favoured Adelaide, coach Chris Lucas was out of time-outs and the game clock showing 5.5 seconds.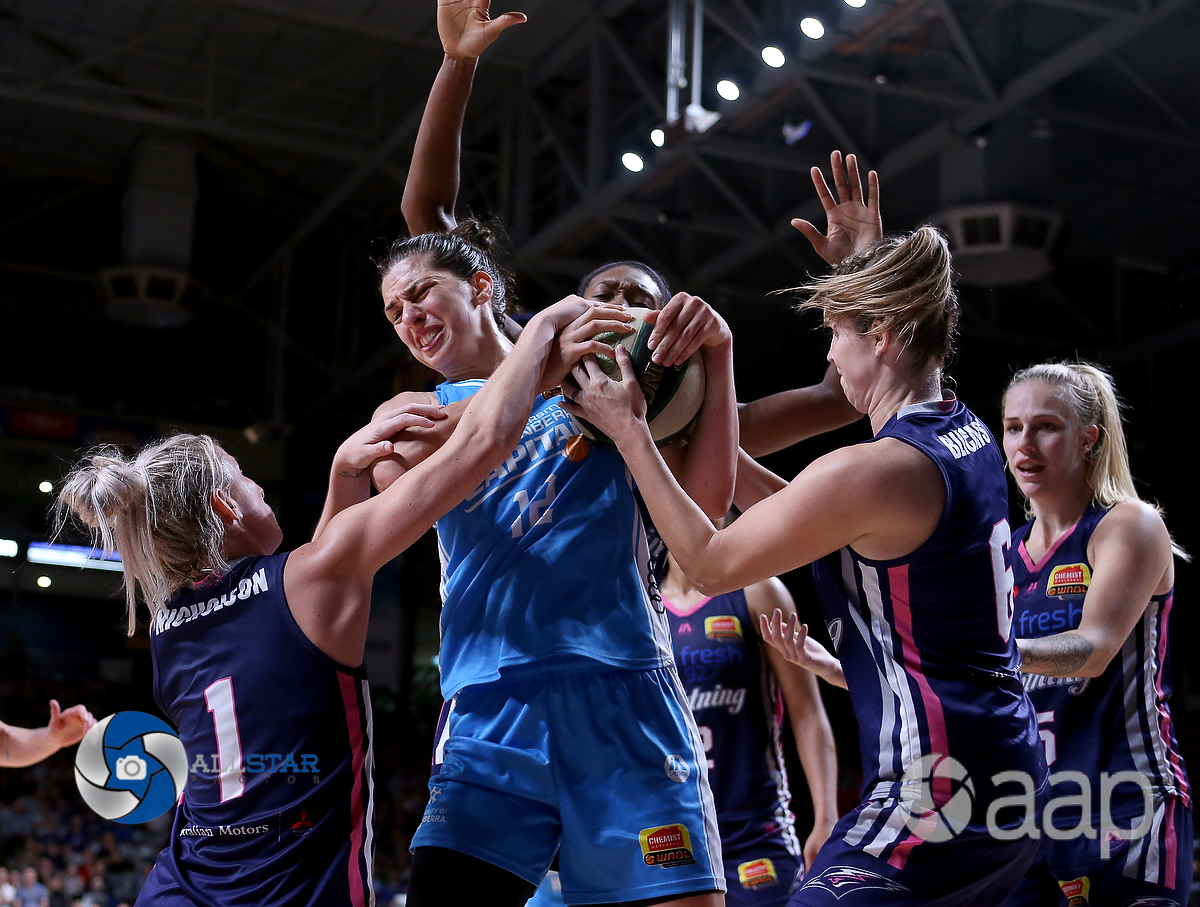 SWAMPED: Lightning desperation forces a jumpball and Adelaide has the possession arrow.
After a quick on-court huddle, Seekamp inbounded the ball to Nicholson who pushed it up the floor as quickly as possible.
From her inbounds pass, Seekamp took off like a jack-rabbit, heading for Lightning's basket while Nicholson negotiated fierce defensive pressure, the ball sticking to her hip between dribbles but the violation obscured from the officials.
Seeing Seekamp camped under the hoop, Nicholson whipped her a perfect pass, Seekamp caught it and swung to face the ring and release the ball in the same motion.
The crowd of 3,702 at Titanium Security Arena erupted with the siren going and the Lightning victors.

IT'S OUT OF HER HANDS: The backboard lights up indicating "game over", the ball en route.
The stadium was electric, the elation palpable as realisation hit that not only had Seekamp scored in time, but the series was now 1-1 and going back to Canberra, the Capitals still chasing title #8 and Lightning in pursuit of title #6.
"What an amazing game of women's basketball," Lucas said. "I thought that was just fantastic. It had everything."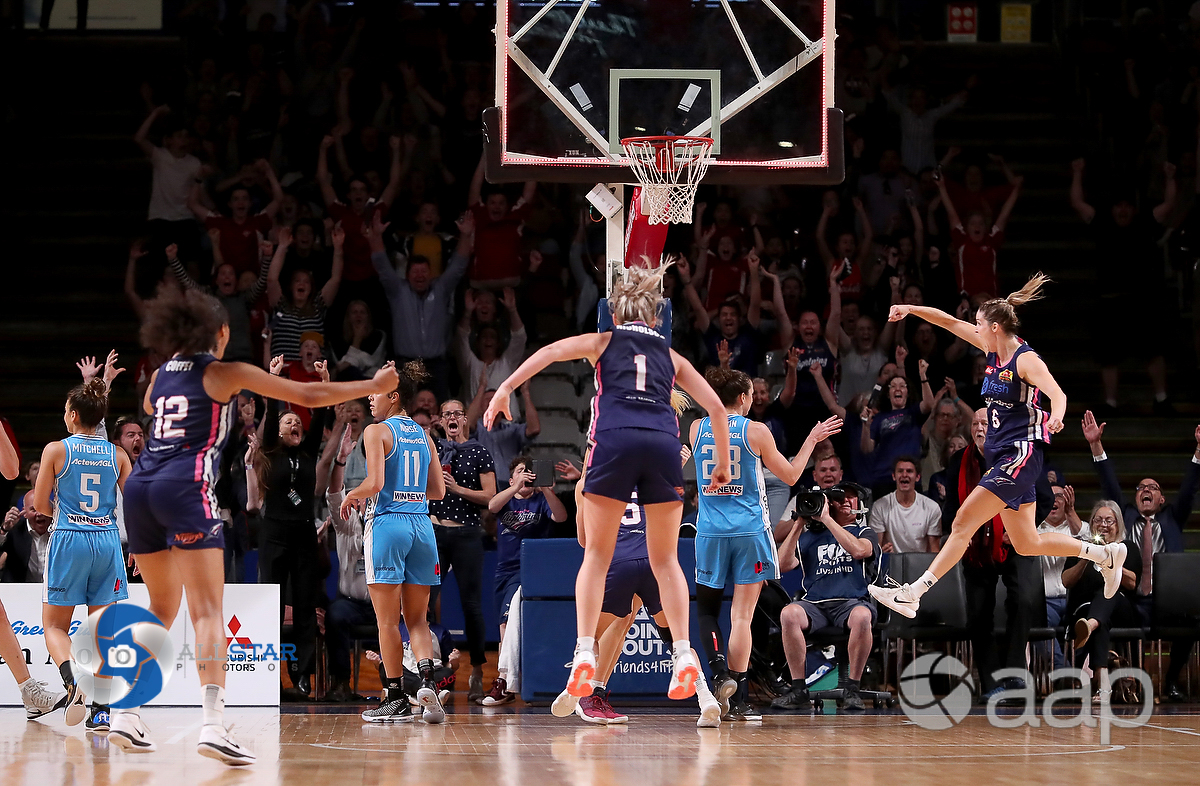 IT COUNTS! Realisation kicks in as Lightning players jump for joy, knowing the series is alive.
The match DID have everything, including an MVP performance from Caps captain Kelsey Griffin, already a Rachael Sporn Medallist as a Grand Final MVP while at Bendigo Spirit and certainly the leading candidate again for this championship series if she has anywhere near as good a Game 3 and Canberra wins.
Griffin finished with a game-high 24 points, paired with a whopping 23 rebounds, plus an assist, two steals and a block.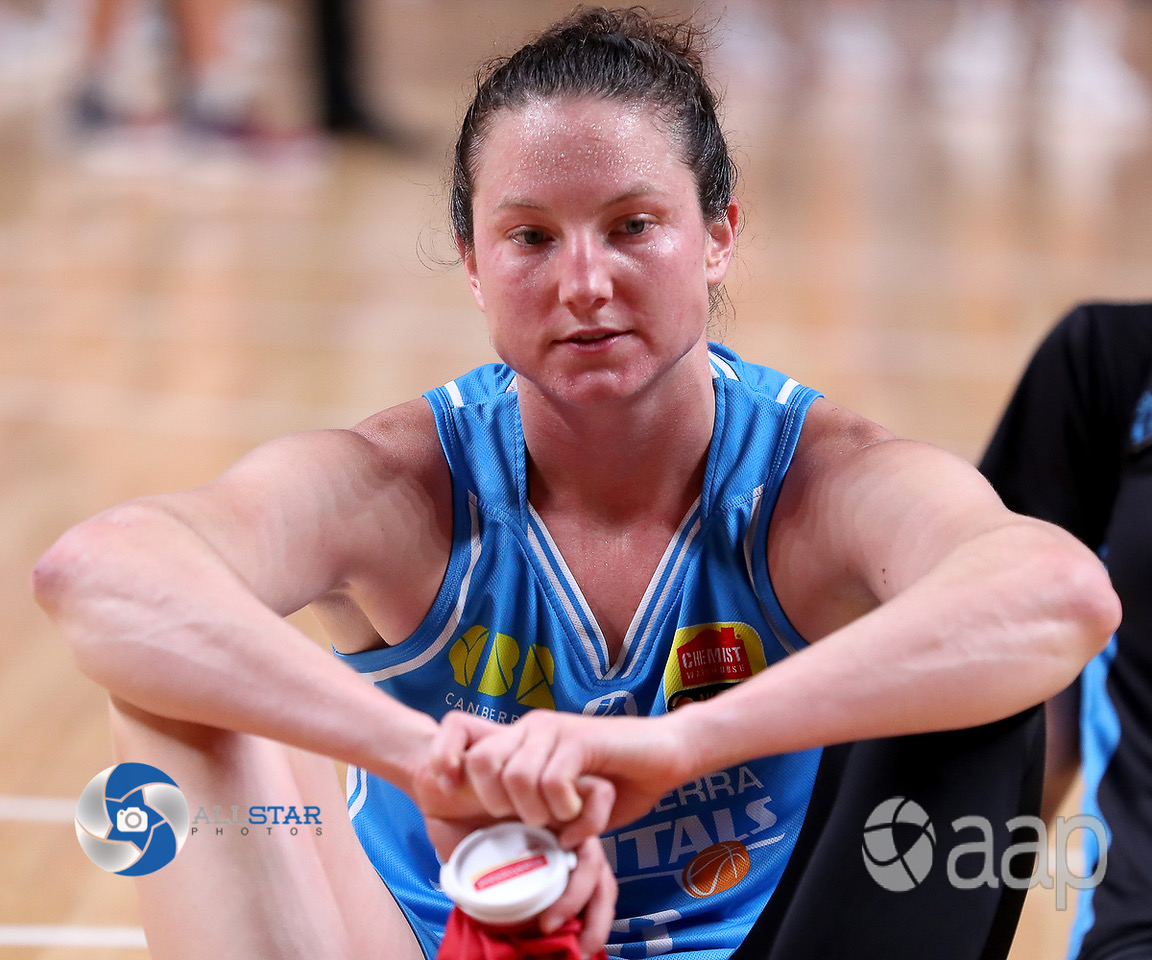 DID IT ALL: Disappointment for Kelsey Griffin, who did it all tonight in an MVP performance.
It was a commanding performance and looked to be enough. Canberra's big match experience quickly was to the fore as WNBA star Kia Nurse enjoyed a nine-point first quarter and Adelaide squandered opportunities in and around the basket.
Ahead 23-19 at the first break, the Caps built their lead to 10 at 44-34, Griffin producing a 10-point, 9-rebound period.
Lightning trimmed three points off that by the interval and were full of defensive resolve after the break, steadily working their way back in.
Penina Davidson tied the game up 53-53 just 2:24 out from three-quarter-time, but her bonus free throw missed.
Nonetheless, Adelaide worked feverishly at the defensive end, Nia Coffey and Nurse clashing physically at the sideline in pursuit of a loose ball and the referees happy to let the contact go.
You cannot have such a great game without equally great officiating and the crew acquitted themselves well throughout.
With 1:20 left to the last break, Griffin fouled Coffey who converted both free throws, giving Adelaide a 55-53 lead.
The clock winding down to close the quarter, Nurse coolly sighted a long shot and drilled a 3-pointer to restore Canberra's lead 56-55, 10 minutes of this gripping contest to play out.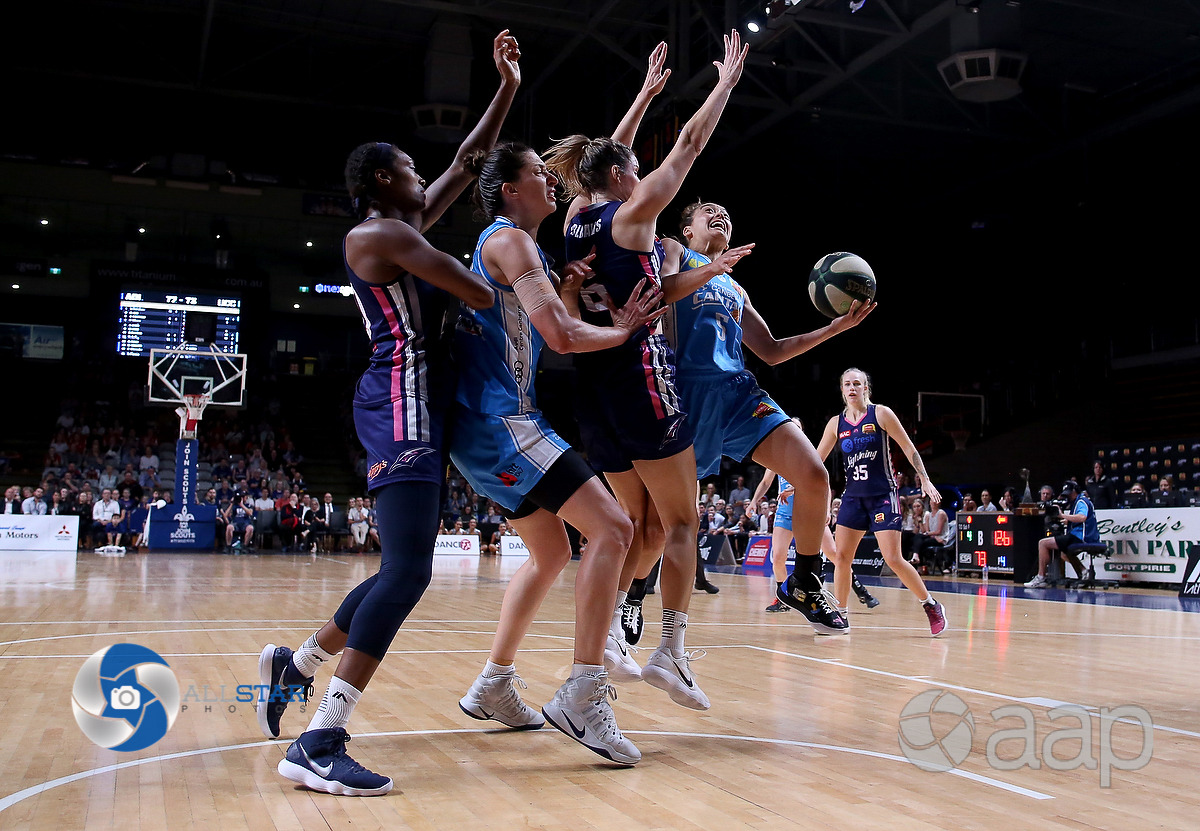 INSPIRATIONAL: Leilani Mitchell gets to the basket despite strong defensive pressure.
Kayla Alexander was magnificent in the final quarter, with six of her 11 rebounds and eight of her 12 points, her opening basket giving Adelaide the lead 57-56.
Tolo erased that with a bucket, then Leilani Mitchell pushed it out to 61-57 before Kelly Wilson's basket saw the Capitals 63-57 clear, 7:15 left, Lucas calling time-out.
Coffey hit a jumper for Lightning, before Mitchell scored an inspiring basket to lift her team.
The dynamic combo guard missed with her shot to beat the shot-clock but hustled in for the offensive rebound basket and again the lead was six at 65-59.
At 4:45, the buffer was seven after Nurse seized on a defensive board and flew up the floor for a lay-up and 68-61 lead.
But just when it appeared the Caps were about to clinch the championship 2-0, Seekamp drained a 3-pointer in Mitchell's face and 26 seconds later, Coffey threw out a Griffin shot as emphatically and athletically as anything seen in Season 2018-19.
"That is the most amazing block I've seen for a long time," Lucas said.
At 3:49 left, Nicholson's three made it 67-68, but Mitchell again cancelled that with a 3-pointer of her own and 71-67.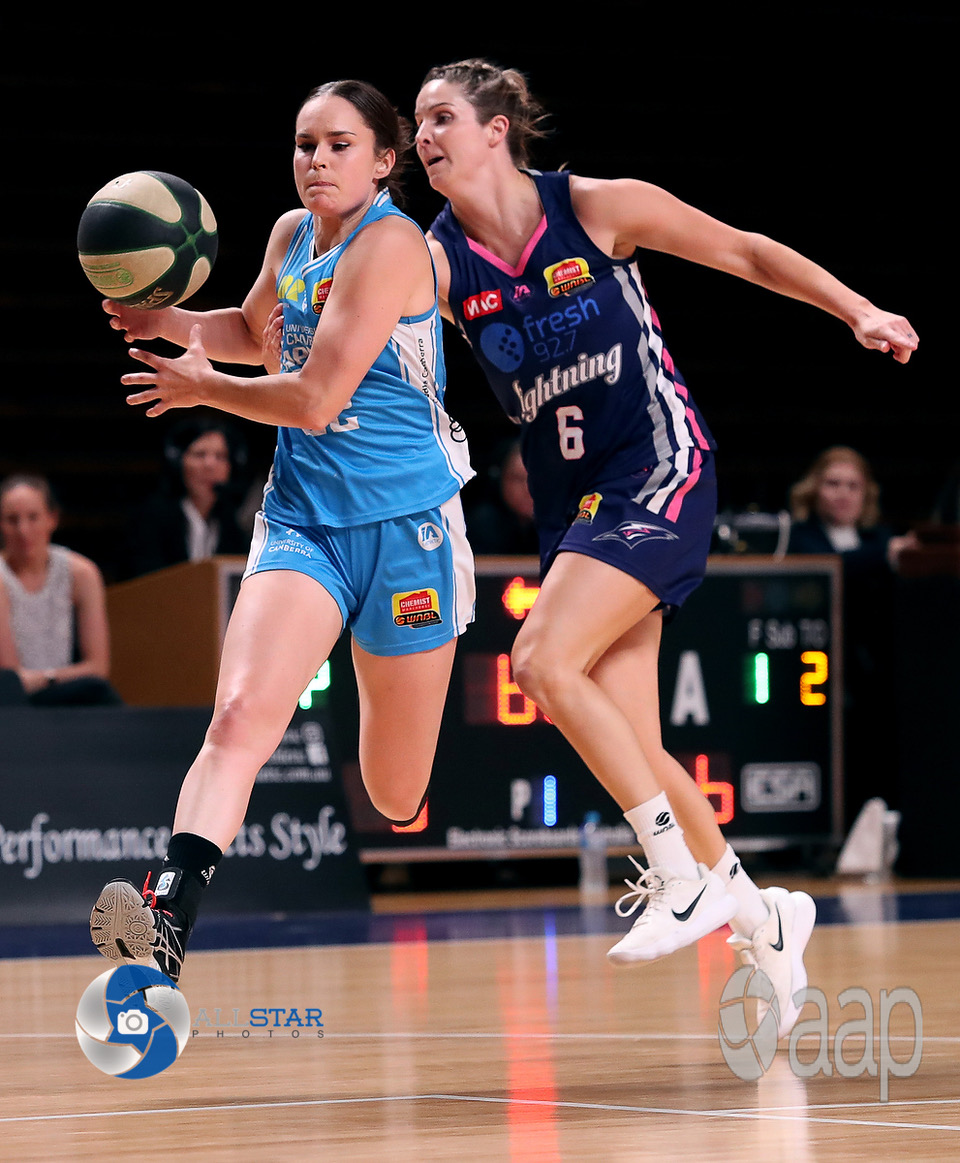 WILSON!! Kelly Wilson pushes the ball under pressure from Lightning's Stephanie Blicavs.
Inside the last three minutes, Mitchell copped an unsportsmanlike foul after jostling with Coffey in the open court.
Coffey slotted one free throw and on the additional possession, Alexander beat a Caps double-team and it was 70-71, the crowd in full voice.
Seekamp stole the ball but Coffey missed a layup for the lead. The star import blew past Griffin to the hoop for another chance at the lead, but missed again. The drama was almost unbearable.
Finally, Alexander ripped the ball from Tolo near Adelaide's basket, turned and scored, Lightning ahead 72-71 and Canberra's Paul Goriss calling time-out, 58.9 seconds remaining.
As the players returned to the hardwood, the crowd noise was unbelievable.
"It was deafening at the end of the game, it was like having another player on the court," Lightning co-captain Stephanie Blicavs said of the raucous Adelaide crowd.
"When we came in from time-outs, when something awesome happened, they were on their feet, they were yelling – you couldn't really hear your own thoughts. But that's what sport's all about – you want to get the community involved."
The ball lobbed to Griffin as she sealed going to the hoop, Canberra quickly was back in the lead, 73-72 and now it was time-out to Adelaide.
Coffey missed her shot, Nurse clasped the defensive rebound and Canberra had Game 2 in the bag ... almost.
There still was a jumpball to be forced, an outstanding last play to be executed and a Game 3 appointment to be kept.
"We have so much heart," Coffey said.
They will need all that and more on Saturday in Canberra.
GRAND FINAL BEST-OF-THREE
GAME 1: UNIVERSITY of CANBERRA CAPITALS 88 (Nurse 23, Griffin 22, Tolo 14, Wilson 12, Mitchell 11; Griffin 12 rebs; Mitchell 8 assts) d MAC ADELAIDE LIGHTNING 67 (Nicholson 21, Coffey 15; Coffey 11 rebs; Seekamp 8 assts) at Study Hall, AIS Arena.
GAME 2: MAC ADELAIDE LIGHTNING 74 (Seekamp 19, Coffey 14, Nicholson 13, Alexander 12; Alexander 11 rebs; Seekamp 5 assts) UNIVERSITY of CANBERRA CAPITALS 73 (Griffin 24, Nurse 16, Mitchell 13, Tolo 11; Griffin 23 rebs; Mitchell 9 assts) at The Lighthouse, Titanium Security Arena.
GAME 3: Saturday, AIS Arena, 5pm (local), 4.30pm (SA), Live on FOXSPORTS