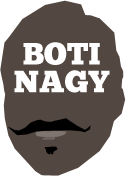 ---
Advertising opportunities available.
Please contact me.
---
Lightning lands Lauren
Tweet
THE MAC Adelaide Lightning have added a further potential star to their 2017-18 WNBL roster, securing Sydney free agent and national junior Lauren Nicholson.
A member of the Flames' 2016-17 WNBL champion, Nicholson, 24 and 182cm, joins a revamped Lightning squad which already has signed Aimie Clydesdale, Nicole Seekamp, Natalie Novosel, Abby Bishop and Ruth Hamblin.
Last season's import Colleen Planeta may play on as an Aussie, with Sarah Elsworthy and Chelsea Brook already inking Lightning deals.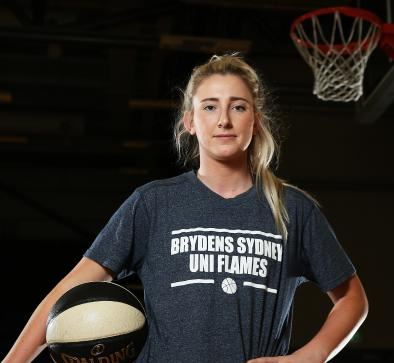 Nicholson, who came off the Flames' bench last season, averaged 5.1 points at 48 per cent and 2.5 rebounds in 19 games.
Plans to have a big impact stuttered when she injured her leg at training, leading to 10 weeks rehabilitating a fractured tibia.
"I have recovered completely but it's been a long journey back," she said.
Nicholson represented Australia at the 2010 FIBA Under-17 World Championship in Toulouse, France where her teammates in the green-and-gold included new Adelaide playmaker Clydesdale, former Lightning players Stephanie Talbot (Phoenix, WNBA), Carley Mijovic (now at Dandenong), Alex Bunton (Dynamo Moscow), Nadeen Payne (Bendigo Spirit) and Tayla Roberts (free agent), and other notable South Aussies, Olivia Thompson and Aneeka Smith.
She also enjoyed a stellar four-year college career at storied St Marys in California where as a junior in 2014-15, she averaged 17.6 points per game and was named on the All-West Coast Conference First Team, finishing the season scoring more than 20 points in 17 of the 33 games in which she played.
As a senior in 2015-16, Nicholson repeated as an All-West Coast Conference First Team selection, averaging 17ppg and 3.9 rebounds, leading the NCAA in free throw accuracy for half of the season.
"Lauren is a good size guard who shoots the ball well and rebounds at both ends of the floor," Lightning coach Chris Lucas said.
"She comes into the program with a strong work ethic and attitude and I will be looking for her to take on some defensive assignments, particularly in the three (small forward) spot.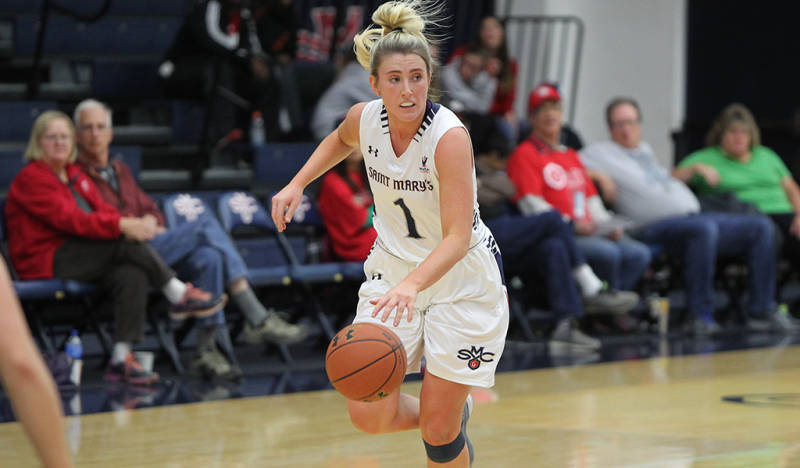 GAEL FORCE: Lauren Nicholson was a star at St Marys and twice a WCC First Team selection.
"Lauren is keen to keep improving and I'm looking forward to working with her to achieve her long-term goals because I believe she has great potential as a player.
"Off the court, she's a person of great character who will fit seemlessly into our team culture."
IN other WNBL news, the influx of star internationals and frontcourters at Melbourne (Cambage, Tomlinson, O'Hea) has led to Boomers' free agent Alice Kunek signing with Perth Lynx.
Kunek, 26 and 185cm, was part of the Boomers' 2011 WNBL championship outfit and last season averaged 11.6ppg and 3.9 rebounds.
Dandenong Rangers have announced signing import "big" Kayla Pedersen to team with Carley Mijovic in the frontcourt, but then you've known that since April 26 if you saw this:

Pedersen, 28 and 193cm, averaged 11.5ppg and 8.2 rpg in her previous stint with the Rangers.
AT Bendigo, the Spirit finally have confirmed the return of star naturalised swingman and Rachael Sporn Medallist, Kelsey Griffin.
"I'm excited to be re-signing here in Bendigo, it is a town and club I believe in and I feel my work here isn't done," she said.
"I am assistant-coaching with the Young Lady Braves this offseason and I've been able to see the future of basketball in Bendigo and it is bright. I'm excited to continue to grow the culture here for future generations.
"It is going to be another exciting year for the Spirit and I can't wait to see the amazing Spirit fans come out again in force. There are no better fans in the country.

"The league's sensational new TV deal with FOX Sport this season will be a great opportunity for everyone. The standard of the WNBL is something I have always been proud to be a part of and it's great that it will be back on TV.

"Womens sport in Australia is flying, and we are all excited about what it will mean for the club, the team and Bendigo."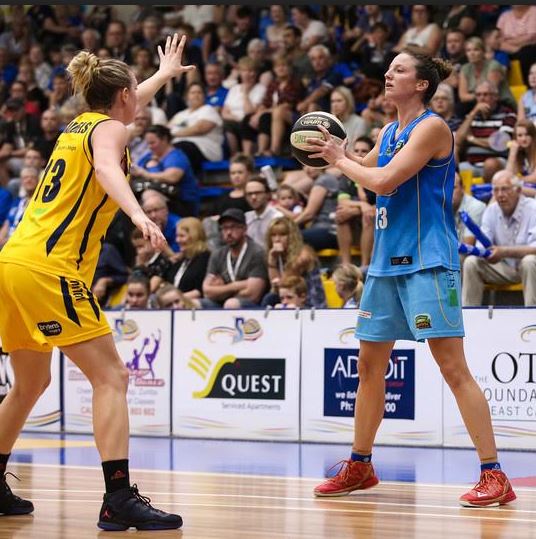 CAGEY KG: Kelsey Griffin back with Bendigo. Pic courtesy of AKUNA PHOTOGRAPHY