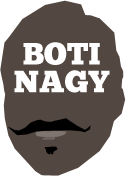 ---
Advertising opportunities available.
Please contact me.
---
Look out, Tall Blacks take no prisoners
Tweet
YES, it's only the semi final stage tomorrow of the men's basketball at the Commonwealth Games but Australia's Boomers and New Zealand's Tall Blacks have been heading for the Gold Medal confrontation since Day One.
They fought out an exceptional intrapool match in which Australia came from behind to win 79-73, many here surprised by how well the Tall Blacks performed.
Not sure why.
Yes, the FIBA Asia Cup champion Boomers must start favourites on Sunday, but not by much.
The Boomers' "A-team" looks very different to the one competing at the Commonwealth Games, as does New Zealand's first-choice outfit.
Missing NBA players such as Ben Simmons, Patty Mills, Joe Ingles, Aron Baynes, Andrew Bogut and Co – plus Euro stars such as Ryan Broekhoff – it was Australia "B" which won the Asia Cup.
But when you further subtract players such as starters Mitch Creek and Matt Hodgson, plus fairly notable players including Mitch McCarron, Kevin Lisch, Dave Andersen, Australia's C (for Commonwealth) team is doing the nation proud.
Toss in someone such as NBA centre Steven Adams, the Webster brothers and the Fotus for example, and you know New Zealand's A-team pool is way deeper too.
But Australia C versus New Zealand B is a very close thing. It already was a thriller 12 years ago at their previous Commonwealth Games' Gold playoff.
And these Tall Blacks aren't just the NBL's Breakers. Guys such as Jarrod Kenny would have few misgivings about his Wildcat teammates in the Aussie team. The same applies to Tall Blacks captain Reuben Te Rangi, who trains daily beside Bullets teammate Daniel Kickert.
Tohi Smith-Milner just won an NBL title at Melbourne so any mystique Chris Goulding might have holds no cache.
Mika Vukona remains one of the NBL's all-time great power forwards. Shea Ili just won NBL Most Improved and Tom Abercrombie is the Larry Sengstock Medallist of one of the Breakers' four championships.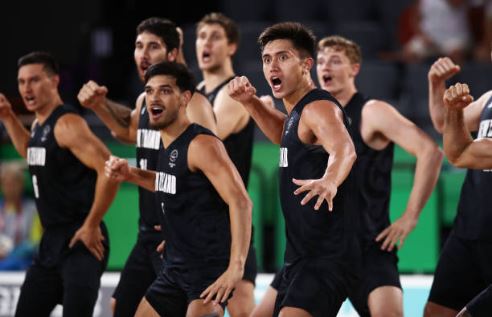 These guys have no qualms about the Boomers and make no mistake, they can beat them in the Gold Medal game.
OK. Maybe that's premature to discuss with the semi finals tomorrow.
But despite the genuine "feel good" story of the men's basketball being how Rob Beveridge led Scotland to a 4-0 record, no-one truly expects them to beat the Boomers in one semi final.
(The Scots may still win a Bronze – which in itself would be absolutely stunning – but an Aussie upset isn't on the cards.)
So too New Zealand in the other semi final against Canada. That's the same team the Tall Blacks savaged 82-60 during intrapool play.
Yes, we all know any time two teams take the playing field, anything can happen. (Just look at England's 65-53 upset over Canada in one women's semi after losing to the same opponent by 26 in intrapool play.)
But we also know Australia and New Zealand were seeded for the Gold Medal game for a reason and it truly would be a fairytale if either of them failed to keep Sunday's appointment by faltering tomorrow.
There's not much in this.
Boomers coach Andrej Lemanis and Tall Blacks boss Paul Henare intimately know each other's game styles, philosophies and tendencies.
Former Cairns Taipans coach Aaron Fearne also has been providing intel for NZ.
It adds up to quite a Gold Medal showdown on Sunday at 11.30am, AEST. And it will take Australia's best to fly over the long white cloud.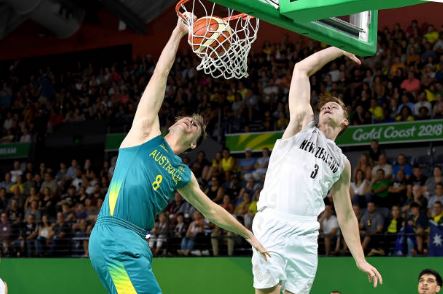 OLD, NEW AGAIN: Brad Newley dunks against NZ. (All pics courtesy of GETTY IMAGES.)