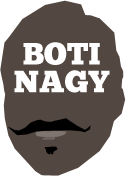 ---
Advertising opportunities available.
Please contact me.
---
Luc ditches 'party line' re Melee in Manila
Tweet
LUC Longley wasn't pulling any punches or sticking to any "party line" when the Boomers landed back in Australia today, squarely placing the blame for Monday night's chaotic "Melee in Manila" at the feet of Philippines coach Chot Reyes.
Australia had won its way through to the second phase of FIBA World Cup qualifying, embarrassing the Philippines with a 79-48 lead when all hell broke loose with just over four minutes left in the third quarter.
Amid the fracas – among the worst ever seen on a basketball court and so unconscionably violent it actually could have cost Boomers guard Chris Goulding his life – Reyes had to be ruing the affect of his words after a time-out taken just minutes earlier.
"Hit somebody! Put somebody on their ass," he implored his mismatched Filipinos.
This was long before Reyes was making veiled accusations about Daniel Kickert – whose over-the-top retaliation to Roger Pogoy's blatant strike on the game's leading scorer Goulding was the final spark that set off the keg of animosity – or trying to justify the unjustifiable by talking about court decals.
Say what?
The triple NBA-champion Longley, who with team manager Junior Albert were first to spot Goulding taking a horrific beating under a crazed pack of Philippines players, staff and fans, and rescued him from the criminal assault, didn't mince words today.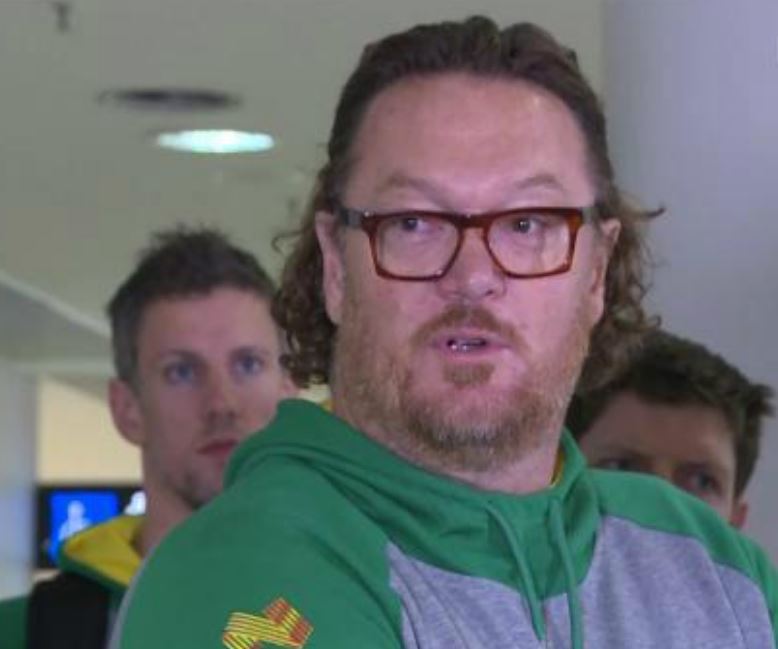 "I do believe that their coach, Chot Reyes incited them to come out and thug us," Longley said.
"I think there's evidence of that – video evidence of that.
"Then he substituted a thug out there who took three or four cheap swings at 'Bubbles' (Goulding).
"This is out of the 'party line' but I'm most disturbed with their head coach.
"I think he was embarrassed by the way his team was playing, I think he was embarrassed by the kind of shape they were in, I think he was embarrassed with how they fought.
"He wouldn't look me in the eye at the end of the game when I shook his hand.
"I think he was embarrassed and I think that's where a lot of it came from there.
"I'm upset with him more than anybody.
"Letting his team take selfies, gangster selfies, on the baseline after an event like that. That just shows a total lack of control or respect."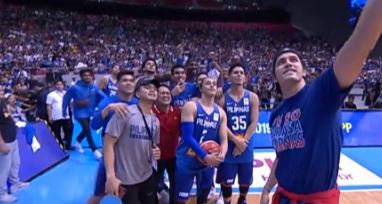 Longley, an imposing 218cm, led Goulding's rescue while Nathan Sobey still was being hit with a chair from a Philippines official, then coward punched while being restrained.
Sobey's Adelaide 36ers coach Joey Wright – who also coached Goulding at Brisbane Bullets and Gold Coast Blaze – weighed in today with a tweet from the US:

And Sobey himself had this to say as the Boomers gathered themselves to move on with life, while the basketball world awaits the outcome of FIBA's deliberations.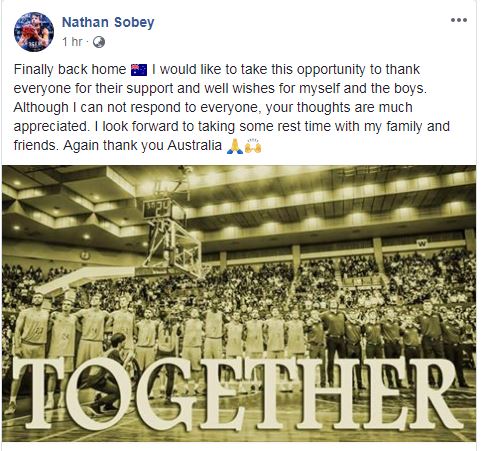 Kudos too to BA chief executive Anthony Moore for the way he handled the media fall-out and also BA chairman Ned Coten for his handling of the pandemonium on the ground in Manila.
The Aussies have been all class.