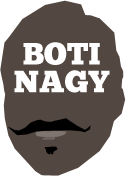 ---
Advertising opportunities available.
Please contact me.
---
Lucas, Devlin & 36ers honoured
Tweet
ADELAIDE's basketball elite performed exceptionally at last night's annual South Australian Sports Star of the Year awards, Lightning mentor Chris Lucas named the Coach of the Year and Vanessa Devlin the Official of the Year.
Additionally, the Adelaide 36ers' NBL championship back-to-back teams of 1998 and 1999 (below) were inducted into the South Australian Sport Hall of Fame, a decade after the Adelaide Lightning's WNBL champions of 1994-95-96 were honoured as the historic first team inducted.
The 36ers, coached by Phil Smyth and led by current Adelaide assistant coach Kevin Brooks, fellow import Darnell Mee, burgeoning superstar Brett Maher and slick forward Martin Cattalini, swept South East Melbourne Magic 2-0 in the 1998 Grand Final Series, Brooks claiming the Larry Sengstock Medal as championship series MVP.
In 1999, after South East Melbourne merged with North Melbourne Giants to form Victoria Titans, Adelaide again proved too good, with Maher winning the first of his two Larry Sengstock Medals in a 2-1 series thriller.

But more about that later. Nostalgia aside, Chris Lucas winning the Coach of the Year in SA sport created history with Adelaide Lightning's internationally-acclaimed mastermind the first person to claim the honour from basketball.
Lucas last season led his team into their first Grand Final Series in 11 years and was named the WNBL's Coach of the Year.
That was despite the daily distraction of the club's previous management declaring early in the season the club would fold due to an alleged financial crisis.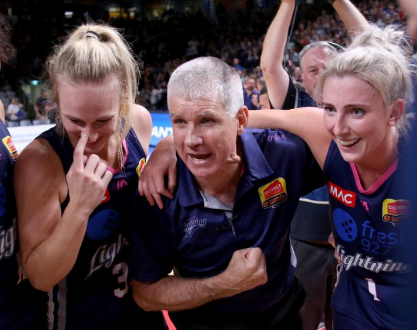 "I'm truly honoured and humbled to win this award," Lucas said today.
"In all honesty, basketball is a team game so I don't think about personal awards.
"But this one will certainly be one I will look back on in the future and feel very grateful for because it will remind me of how proud I was with the girls all season.
"To have all that (negativity) swirling around them all season but to be able to shut out that noise and maintain their focus was an amazing performance. I could not have been any more proud of them, collectively or individually.
"To then get as far as the Grand Final and force it (best-of-three) to a decider after a tremendous win in front of a massive crowd here in (Game 2) in Adelaide, was truly a rewarding experience."
During the past 12 months, Lucas also was an assistant coach to Sandy Brondello with the Australian Opals team which won the Silver Medal behind the USA at the 2018 FIBA World Cup in Tenerife, Spain.
During the 2018-19 WNBL season, he reached the milestone of 250 games as a head coach.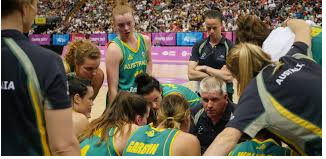 Lucas has endured a tumultuous time since returning to Adelaide after winning consecutive WNBL championships with Townsville Fire in 2015 and 2016.
Rebuilding a decimated Lightning program from scratch, he also was handed the reins of the Emerging Opals team for the 2017 World University Games and came home with the Gold Medal.
That was despite needing life-saving surgery upon his return to Australia to remove a cancer which had targeted his kidney. Lucas successfully came through the surgery and continues his rebuild of a Lightning program on the threshold of a second halcyon era.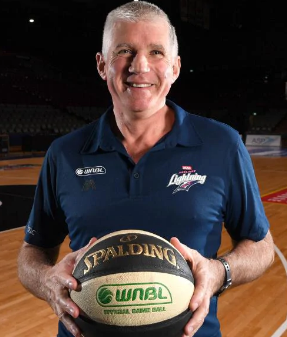 Like Lucas, Vanessa Devlin being named the Official of the Year also gives her a unique place in history as the first referee from basketball to claim the highest mantle.
A state and national referee in SA's Premier League, the former South East Australian Basketball League and Women's National Basketball League (WNBL), in the past 12 months she has represented Australia at the 2018 Under-18 Men's Asian Championship in Bangkok, and refereed the men's Bronze Medal match.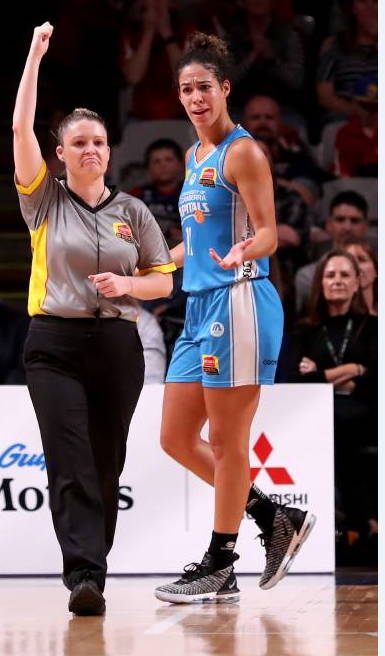 She represented Australia at the 2018 Youth Olympic Games in Bueno Aires, refereeing the women's Gold Medal game.
Devlin refereed in the 2018-2019 WNBL Grand Final Series, then represented Australia at the 2019 3x3 World Cup Qualifiers in San Juan, Puerto Rico.
Then it was on to the 2019 3x3 Asian World Cup in Changsha, China where she was awarded both the Men's and Women's Bronze Medal games.
In June, Devlin umpired at the 2019 3x3 World Cup in Amsterdam and refereed the Women's Gold Medal playoff.
Yes, her passport took a beating but there is no question Devlin is the highest-ranked female basketball referee in South Australia.
Not only has Vanessa obtained the highest State accreditation level, she was the only female referee selected from South Australia and the only referee to be selected to officiate in every Adelaide-based WNBL game.
Devlin obtained FIBA accreditation (International) for both 5x5 and 3x3 and is the only female South Australian referee to have a FIBA 3x3 qualification.
As opposed to applying, Devlin has been invited to officiate various 3x3 tournaments around the world, a huge endorsement of her skills.
She has also taken on mentor roles both at junior levels and within National 3x3 tournaments, strongly reflecting skills, professionalism and dedication to the sport.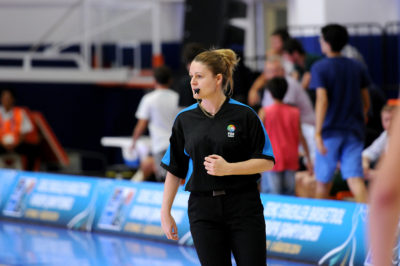 Dual-Olympic women's basketballer Erin Phillips was named as the state's Sports Star of the Year becoming just the 10th woman to claim the coveted mantle since it first was awarded in 1965.
Of course her success had nothing to do with any basketball exploits but for her extraordinary AFLW performance in leading Adelaide Crows to their second premiership in three years, winning her second Grand Final best-on-ground medal, second AFLW best-and-fairest medal and second AFL Player's Association MVP.
No basketball player has ever won the award, Andris Blicavs among the finalists in 1978, Brett Maher also there twice in the late 90s and Jan Stirling nominated in 2006.
It does make the Lightning's success as the first team of any sport to be inducted into the SA Sport Hall of Fame even richer, and the Adelaide 36ers' induction also sweet.
After missing the finals in 1997, the 36ers, under the stewardship of chairman Bernie Lewis, punted on a rookie National Basketball League head coach and favourite SA son, Phil Smyth, to take on the coaching reins.
Phil, a legendary player in his own right, built the team around future club icon Brett Maher, bringing in two new American import players in Darnell Mee and Kevin Brooks.
When centre Brett Wheeler decided to head interstate, the 36ers recruited North Melbourne Giants pivot Paul Rees and rookie Dean Brogan returned from the Australian Institute of Sport in Canberra.
They joined returnees Martin Cattalini, John Rillie, Rupert Sapwell, Mark Davis and Scott Ninnis for Smyth's inaugural campaign, finishing second at the end of the regular season with a 19-11 win-loss record.
The 36ers then swept Perth Wildcats 2-0 in their best-of-three semi final series, before routing regular season champion South East Melbourne Magic – which was claiming the mantle of "best team of all time" after going 26-4 and 3-0 over Adelaide in-season – 2-0.
Adelaide won Game 1 at home 100-93, then swept the Magic aside in Melbourne 90-62 in Game 2.

After also having played in Adelaide's first championship in 1986, Ninnis retired, joining Smyth and Steve Breheny on Adelaide's bench as an assistant coach. Brogan left the team for an AFL premiership career at Port Adelaide and Rillie headed to the new West Sydney Razorbacks.
That brought David Stiff, Paul Bauer and Jason Williams into the Adelaide lineup and set it on course for an 18-8 win-loss record and the regular season championship. With the playoffs system amended, the 36ers swept Perth Wildcats 2-0 in the quarter-finals, Wollongong Hawks 2-0 in the semi finals, then faced Victoria Titans in the championship series.
Adelaide took Game 1 of the Grand Final off Victoria 104-94 in Melbourne, lost Game 2 82-88 in Adelaide, then made it back-to-back NBL championships, winning Game 3 80-69.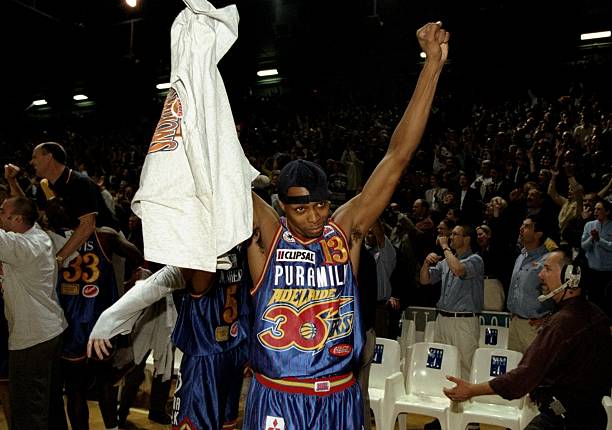 Invited to represent the NBL and Australasia at the McDonald's World Club Championship at the 12,000-seat Fila Forum in Milan, Italy, Adelaide lost a nail-biting opening game 79-90 to Brazil's CR Vasco da Gama but finished the championship in fifth place after beating Sagesse 91-84.
The NBA champion San Antonio Spurs beat Vasco da Gama in the final.
Adelaide 36ers' two-year back-to-back NBL championship record qualifies it as one of the state's most outstanding sporting teams.