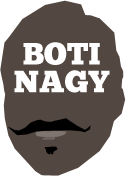 ---
Advertising opportunities available.
Please contact me.
---
Massive Fail by 36ers
Tweet
CJ MASSINGALE was never given a fighting chance, one of the reasons his axing by the 36ers yesterday brought such staunch howls of derision from across the state's basketball community.
Adelaide fans regularly have been called the nation's most knowledgable and whether that's true or not, you can be sure they can spot someone being set up as a scapegoat when they see it.
Let's not mince words. CJ got the chop when he did because, yet again and as has become the norm in the Marty Clarke era, someone had to pay for the team's under-achievement.
Yesterday Clarke candidly told me CJ essentially had not been able to step up to the level of play required at NBL; that while Massingale was an "awesome guy" (which was why they waited for so long and hoped he could do it) he had not been able to adjust.
That while he looked good at the PreSeaSon Tournament, when the season started and the standard and intensity went up with it, CJ was left behind.
Well I'm sorry but in 34 years of covering the NBL, rarely have I seen a player so completely misjudged and his talent so patently wasted and abused.
Just sticking with facts and not emotion, of course Massingale looked better at the PSST because Clarke played him an average of 22:33 minutes.
He knew where he fit in the rotation and was returning 13.3ppg at 48 per cent. Bear in mind, he had just finished his SEABL commitments with Knox and started behind the eightball at the PSST, yet STILL delivered.
Come the start of the iiNet NBL Championship and Massingale's time was slashed to 9:42. So is it any great surprise then his numbers crashed to 4.1 points at 41 per cent?
In his NBL debut against Melbourne, he looked like a man carrying the hopes (and therefore the weight) of the SEABL on his shoulders and produced next-to-nothing in 14:22. He had to let that baggage go.
But he was not afforded double-digit minutes again until the Tigers re-match on Friday, November 9, when the 36ers were being belted by 30 points and he saw 17:33 of daylight.
There too, he probably only saw that time because the white towel had been tossed in and the 36ers were looking ahead to the Sunday home game with Perth.
Finally given a genuine chance and a magnanimous 18 minutes, he scored 18 points and was the architect of the upset 77-65 win over the Wildcats.
Compare that with 50 seconds in the first quarter last Sunday against Sydney, and an additional 3:02 - in total, less time than development guard Tom Daly.
By then, of course, the decision - at least by coaches Clarke and his erstwhile assistant Mark Radford - had been made.
ON MONDAY I had a tip from an Adelaide source CJ's days were numbered. By Tuesday morning, a second source offered me the same information, this time from interstate.
Shocked but not surprised - there is a difference - I phoned Sixers CEO Leeanne Grantham who was working out of the office. I left her a message on her mobile stating why I was calling and could she put the rumors to rest? Leeanne did not call back.
Following up again yesterday, I was told that yes, CJ had been cut and that a press release to that effect was about to be issued to all media.
I rang Marty and he was very helpful and forthcoming, but both he and Leeanne mentioned in passing the move had to be made now.
Why?
Because all imports are classed as restricted players and in the "restricted player probation" clause of the standard contract, that probation period ends two months after the first regular season game.
If a restricted player is cut within that time, the club only has to pay one month's salary in lieu of notice, plus any out-of-pocket expenses.
The season tipped off on October 5. Massingale was axed yesterday, December 5. Two months exactly. Coincidence?
If you believe it is, leave carrots for Santa's reindeer.
THE PLAYER
MASSINGALE is among the SEABL's all-time great players and should have been given an NBL window years ago.
Of course, when you do not get that opportunity, the concensus becomes there has to be a reason for that and maybe the player simply cannot make the step up.
Well, CJ is a SEABL legend. At last year's SEABL 30th anniversary celebration, he was the only active player selected in the All Star Team of the past 30 years, to go with his selection in the 2000's Team of the Decade.
He is a six-time Conference All Star (06, 08, 09, 10, 11, 12) and three-time MVP (08, 10, 12), four-time SEABL Leading scorer (08, 09, 10, 11) and was second in scoring this year.
CJ led the league for most points in a single game with 45 against Nunawading in round 20 and scored 25 or more in 18 games, was Player of the Week twice (Round 16 and 20), and Player of the Month for July.
He was MVP of the Grand Final when Knox won the title.
As the reigning MVP, he was recruited by the 36ers as arguably the best player in the country, OUTSIDE the NBL.
As someone who has watched a few 36ers training sessions, CJ never looked off-the-pace or out-of-place.
What DID happen though was the moment the "real" season began, his time was slashed, his role diminished and his confidence had to be taking a game-by-game battering.
Having covered a lot of basketball and a great many players at various levels, I can say without any doubt that under any one of the three coaches who have won NBL championships in Adelaide - namely Ken Richardson (West, 1982), Ken Cole (36ers, 1986) or Phil Smyth (36ers 1998-99-02), Massingale would have been used correctly, had plays run for him and would have been an NBL star.
When Shawn Redhage came up from the SEABL, he was sacked in his debut season as an NBL import by New Zealand.
He was lucky enough - and young enough - to earn a second chance at Perth and didn't he make that work out?
At 30, Massingale may never get that second opportunity and to him, from those Adelaide basketball fans and lovers of the game who are not mean-spirited and anxious to gloat when someone "fails", I wish him only the very best and to apologise he came to Adelaide during what is anything but its heyday.
THE COACH
OK, let's get something out there straight away.
No-one, and I mean NO-ONE wanted Marty Clarke to come into Adelaide from the AIS and be anything but a success. Everyone wanted him to be the best pro coach of this era and to turn around what had been a storied club's flagging fortunes.
We ALL want to see new faces, new young coaching blood enter the game and succeed. We ALL should encourage them and give them a chance.
But the reality is, in the world of pro sports and at a destination such as Adelaide, success is not only expected, it is demanded.
And if not by a befuddled management, then by a fanbase which was brought up with (and possibly spoilt by) players such as Darryl Pearce, Al Green, Leroy Loggins, Ken Richardson, Brad Dalton, Peter Ali, Ray Wood, Bill Jones, Mark Davis, Dwayne Nelson, Mike McKay, Scott Ninnis, Mark Bradtke, Brett Maher, Chris Blakemore, Leon Trimmingham, Robert Rose, Martin Cattalini, John Rillie, Paul Rees, Darnell Mee, Kevin Brooks, David Stiff, Rupert Sapwell, Willie Farley, Matt Garrison, Dusty Rychart, Adam Ballinger, Julius Hodge (Mark I), Brad Davidson ... to name just a few.
It enjoys watching a shaggy-haired Ninnis evolve into a Boomer and to follow the development of a Jacob Holmes, Oscar Forman or Luke Schenscher.
It will make a cult hero out of Darren Ng, or barely conceal its rage when a Brad Newley, Joe Ingles or Ben Madgen is allowed to go interstate to ply their trade.
Clarke was off to a wonderful start, beating Perth in his coaching debut. (Who knew then Perth would remain Adelaide's "bunny" for three years?)
But as the losses mounted, so did his siege mentality. To be fair, as the AIS boys coach, he had never had to justify to a fanbase anything he was doing, was never under any fan or media scrutiny and never under the pressure to produce wins or risk his job. It was an adjustment period for him to deal with expectations.
He was signed by an inexperienced Sixers management to a three-year deal which, given he was unproven at professional level, was a hugely naive mistake, especially with no KPI included. It is understandable why Clarke, who was secure in Canberra and raising his family there, wanted the safety net of a three-year contract.
But it was never understandable why the 36ers complied so meekly, beyond what I started this section with, which was everyone wants to see the new guy make good.
THE THREE-YEAR PLAN
THE problem is, Clarke has not "made good" and there is little sign of that changing.
He arrived with a "three-year plan" and here's the thing. Had there genuinely been a three-year plan, I am convinced Adelaide's faithful fanbase would have bought into that and supported it.
But here is what I understand a three-year plan to mean. For Year One, you identify and secure the young players you plan to go with and build around, making them the core of the team. You supplement them with two appropriate imports who understand what you are endeavoring to build, and maybe the odd savvy veteran or two.
So in Year One, you take your lumps but the crowd is content because they can see the plan and the development.
Having had greater opportunities than they otherwise may have expected or warranted in Year One, by Year Two, your core group has become competitive on a fairly regular basis. Again, you might need a little tinkering with a veteran or an import, but basically your plan is evolving.
In Year Three, your young core has now matured sufficiently to not only be competitive, but consistently so. Now you are challenging for the play-offs and your young bucks - who the crowd have supported already for two years and grown to love - are confident they can go all the way.
They may not, but you have rebuilt the club from the ground up and management cannot wait to retain the coach and definitely win a championship in the New Year.
OK. That's my understanding of a three-year plan.
So let's review what has unfolded at Adelaide.
The line-up for opening day of Year One was Jeff Dowdell, Jacob Holmes, Rhys Carter, Troy DeVries, Daniel Johnson, Craig Winder, Adam Ballinger, Darren Ng, Brad Hill. (Last Sunday, in game 10 of Year Three, Johnson was the only player still in 36ers colors.)
Fast forward to later in Year One and imports DeVries and Winder are gone, replaced by Eddie Shannon and Ron Howard. Mitch Creek is part of the line-up and so too is Aaron Bruce.
Game one of Year Two and the line-up is Wade Helliwell, Chris Warren, DJ, Creek, Nathan Crosswell, Stephen Weigh, Nathan Herbert, Tom Daly, Darren Ng. Ballinger is recovering from ankle surgery and never has any impact, which still beats seeing him played out of position every game and having to work for that sweet jumpshot.
But so from Year One, DJ, Mitch and Darren are the core with which to go forward?
By season's end, import Diamon Simpson is playing and Everard Bartlett has replaced the injured Crosswell.
Which brings us to Year Three, where now DJ, Mitch and Stevie Weigh represent the core, Crosswell may as well be new after missing much of 2011-12 with injury, and Schenscher returns.
How's the Three-Year Plan looking so far? Anything like the blueprint?
Fortunately for the 36ers, Gold Coast Blaze fall over as a club. Jason Cadee is already signed but additionally Adelaide nets Adam Gibson, Anthony Petrie and Pero Vasiljevic.
When casting the net for an import, given Gibson, as an Olympian, probably counts as an import-quality player and Schenscher too rates highly, a low budget import is the answer.
Enter Massingale, so desperate for his shot and to prove he belongs, he is willing to play for a paltry $37,000 and to shift his wife and child from Melbourne.
Now seriously, do any of these haphazard developments truly sound like a well-executed Three-Year Plan?
THE TEAM
THE 36ers have assembled before them the best talent the club has suited in a decade.
Line the personnel up alongside any team in the NBL and all the pieces were put in place for a highly successfuly 2012-13 campaign.
But. How often do you see a play run which gives a shooter an open, uncontested shot?
There is just so much activity and running around, and barely a decent pick set anywhere to get someone open.
Activity without productivity is what it is.
The inbounds plays rarely get an open shot, sometimes even ending in a turnover. The strike rate after a time-out is amazingly poor.
And Adelaide's defence at key moments remains as non-committed and as soft as at any time in the worst of the club's history.
If Corin Henry or Adris Deleon came down the lane against a Brad Dalton, Peter Ali or Ken Richardson, or a Mark Davis, Ali and Bill Jones, they would have had to be scraped back up off the floor and would never again dared venture into big-man territory.
Today's team resemble turnstiles.
Yes, players, most notably Jason Cadee, were ill last weekend and the bug hit a few of them. But two nights earlier, Perth, down Matt Knight and Brad Robbins to injury, then had Damian Martin, Jeremiah Trueman and Kevin Lisch hit by a bug. The Wildcats still found a way to beat Sydney by 19.
What was the reason behind a 30-point humiliation in Melbourne?
Do the players rush over to pick up a teammate who has hit the deck taking a charge? Well yes, early. But when the game wears on, hardly.
But for Gibson, Petrie and Creek, the passion quotient is fairly variable.
Hey. I've got it. Let's sack the import!
MANAGEMENT
FOR management, read "ownership", with chairman Daryl Simmons the main player, plus a board which must still scratch its collective head and wonder why its fanbase is either deserting, disenfranchised or greets every new platitude with disingenuous disbelief.
Well look at yesterday's announcement, signed off by the board after Clarke gave them his appeal, neatly packaging Massingale off within the two-month window. (Even Tom Cruise's divorce lawyer would be impressed).
Management has had ample opportunity to pull the trigger on its coaching hierarchy but has steadfastly refused.
The question is, why?
Initially, most believed the pay-out had Clarke's tenure been cut short after Year One, or during Year Two, would have crippled the organisation.
On top of the pay-out, the 36ers would have needed to also find a viable alternative coach, at short notice, AND still pay him too.
Plus, with Brendan Joyce taking Gold Coast Blaze to court over his sacking (albeit two years into a five-year contract) and winning, most clubs - which operate either at break-even or a loss - are gun-shy to cut coaches mid-term.
Either that or the egos are so vast they simply cannot handle the idea of removing the coach and having to admit they got it wrong.
So to give the appearance of doing something positive after twin losses against teams which should have been fodder for the Wins column, sacking Massingale was the softest option available.
It gives the appearance of doing something. But Sixers fans are an informed bunch, as last night's bombardment on Twitter would comfortably atest. They are not buying it.
ADMINISTRATION
IF management is lacking the onions to actually do what everyone can surely see needs to be done, at least the administration is subtlely making its feelings known.
In the press release to announce CJ's DCM, Grantham's quotes could not have been more explicit.
"We wish CJ and his family all the best for the future. This decision was not something that was taken lightly and we were guided by Marty's recommendation."
Read the last four words of that quote again.
That "guided by Marty's recommendation" is a lot more telling than it first appears because it definitely distances administration from the decision.
Which is fine, but it means that while CJ is being made to bear the brunt, it is not a decision everyone is behind 100 per cent.
CJ is a family man, no problem on or off the court and a credit to himself and the game. What was he expected to produce in such sporadic minutes?
TIME FOR ANOTHER BYE
ADELAIDE was coming off a bye when it lost to Townsville and Sydney.
Now it's time for another bye, as in "bye bye" to the current coaching panel.
It was one thing to blame poor personnel (even though they picked most of them) for Year One's eighth placing or to blame injuries for Year Two's ninth (and last) placing.
It was yet another to not have the courage to own up to the bench technical foul which cost the Sixers a home game against Cairns. So much for the new culture of accountability.
With a line-up capable of winning it all now languishing outside the top four, the 36ers need a coach with the game-night savvy lacking in both Clarke and Radford.
When you are 12 up on Wollongong, no offence but you don't give Pero a first quarter courtesy run.
You don't play your development player when you have three point guards in Cadee, Gibson and Crosswell, even if Cadee is sick.
You start your best, you play your best and no-one should have a "gold pass" or be lost in the coaches' blind spot as a couple of the 36ers assuredly are.
Marty Clarke absolutely loves the game and is a student of it. His philosophies are sound, his trainings well organised, his preparation impeccable.
But once the ball is tossed into the air, he has precious little game-night feel, has only a cerebral concept of a shooters' mentality (and an inability to apply it), and has his players who are devotees and so can be taken off at any time, even if they have just made consecutive shots, including a crowd-lifting slam dunk.
It makes no sense.
In fact it makes about as much as sacking someone who was not even getting to contribute, to retain someone who has consistently failed to adapt to game-night pressures and is the one constant across three years of disappointment and under-achievement.
There are great coaches out there - three I can think of who have won NBL championships, two living interstate and one in Japan - who have shown they can marshall and organise men to achieve a common goal. They would leap at the chance to guide a club such as Adelaide.
Yet sadly, once again, management has got it wrong and while - who knows? - the 36ers may yet again beat Perth on Sunday, convincing fans this program is serious is almost impossible now, the club's credibility completely shot.