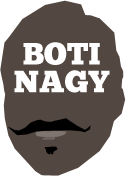 ---
Advertising opportunities available.
Please contact me.
---
Mills a boon for basketball in Australia
Tweet
IN seven minutes of Game 5 of the NBA Finals today, Patty Mills did more good for basketball, the indigenous population and Australia than is even immediately quantifiable.
The tenacious little guard with the heart of (green and) gold came back into the contest for San Antonio with 7:01 left in the third quarter and proceeded to turn the heat up on Miami.
A baseline drive and reverse against a stranded LeBron James, a charge from Ray Allen and four three-point swishes as he hit 5-of-5 shots for the quarter made what was left of a contest into a resounding rout by the best basketball team on the planet.
It left the Spurs with one final period to complete their redemption after last year's seven-game heartbreak in Miami and they did it in a style every coach and player should be using as the blueprint for how to play our sport.
The 104-87 devastation of the franchise whose star once promised "not one, not two … ok, maybe two" championships, made San Antonio's fifth NBA crown its finest fit, its tireless warhorse Tim Duncan admitting the win "even made last year OK".
Because not only did the Spurs win the best-of-seven Final 4-1 but the four wins were by 15, 19, 21 and 17 – conclusive proof of the ancient adage a champion team will beat a team of champions.
And badly.
Miami's solitary win was a lucky escape in Game 2 when Chris Bosh made a big late triple from the corner and a crucial feed to secure a 98-96 upset in San Antonio.
The Heat was never in the series again.
Spurs forward Kawhi Leonard winning Finals series MVP was a no-brainer, Miami's "big three" reduced to just King James (31 points, 10 rebounds, five assists, two blocks) as his cohorts Bosh and Dwyane Wade turned Miami's "MIA" abbreviation instead into Missing-In-Action.
At just 22, Leonard became the youngest Finals MVP since Duncan in 1999 and the fourth youngest behind LA Lakers legend Earvin "Magic" Johnson, who twice won it while younger.
Gregg Popovich, the best coach in the NBA, said he didn't call any plays for Leonard but he expected that would change.
Not substantially though, the Spurs winning because, in Popovich's words, they didn't let the ball "stick", unselfishly and confidently moving it around to find the open man.
Manu Gibobili belied his days were numbered after an indifferent Finals last year with a withering performance of artistry, including a sweet driving dunk in his 19 points as San Antonio spurned Miami's early heat with a second quarter fightback.
Leonard led with 22 points and 10 boards. After going 0-of-10, Tony Parker finished with 16 points, going 7-of-8 the rest of the way.
Duncan was superb, his sheer ecstatic delight at Ginobili's dunk revealing rare emotion from the 38-year-old.
Boris Diaw had a game-high six assists with his nine boards and then there was Patty, making fans around Australia roar with pride and leap from their lounge-room seats, joining the 18,000-plus celebrating in Texas and across the state.
And the world.
There were a lot of people shedding tears of joy and pride as Mills turned on the single-best NBA Finals quarter by an Australian, with all due respect to the great trail-blazing Luc Longley.
Luc put Australia on the NBA map winning three Championships with the Chicago Bulls' most successful team of all-time and was an essential ingredient in that hat-trick.
His legacy is well-cemented.
Mills had commentators talking about his Torres Strait Islander father and Aboriginal mother, giving background on the landmark Mabo Day decision, talking about his uncle, Olympian Danny Morseu.
(Although they continue to get it wrong that Danny was Australia's first indigenous Olympic basketball player. That was Hall of Famer, the late, great Michael Ahmatt, back in 1964.)
But this wasn't a day for nitpicking as Mills became the poster child for all the values that we try to teach to our kids – to believe in yourself and follow your dreams; that hard work and perseverance will pay off.
On the sport's grandest stage, Patty Mills stood far taller than his 181cm and anyone who calls himself or herself an Australian stood tall with him.
He was outstanding as the Spurs reserves outscored the Heat's bench 22-2 in the first half, then 41-6 to the end of the third quarter when the game – and the Championship – had been won.
"He's a special guy," Popovich said of Patty after the game. "His energy has been important to us all year long.
"He's a real significant reason why we got to the Finals."
Patty wasn't alone in carrying the flag for Australia, Aron Baynes getting in late and converting two free throws – the NBL also able to take a bow.
Mills played in the league for Melbourne Tigers during the NBA's most recent lock-out season and Baynes was a member of the Cairns Taipans Academy.
In one fell swoop, they doubled the number of Australians with NBA Championship rings, joining Longley and Andrew Gaze, the latter also with the Spurs though not on the active Finals roster when they claimed the 1999 title.
For years now I have listened bemused as "knowledgeable" colleagues and basketball aficionados regularly have mused how boring San Antonio was to watch.
There has been little love for the "unspectacular" Tim Duncan - as if his nickname of The Big Fundamental is some sort of negative - or the fact there have been no "superstars" to get the highlight reels pumping.
These philistines, brought up on a mind-numbing diet of NBA Action-type shows and spoonfed on streetball and dunk comps, really have been shown how gloriously our TEAM game can be played.
NBA star, ex-Golden State Warriors coach and ESPN commentator Mark Jackson described San Antonio's ball movement and team play as "a thing of beauty".
Anyone who truly "gets" basketball knows exactly what he meant.
In this self-absorbed age of me-me-me, it was refreshingly joyous.
This was and is a true Championship team.
https://www.youtube.com/watch?v=kK_F3uS3Dh0&sns=fb&app=desktop
TOMORROW: Sydney spluttering to life.