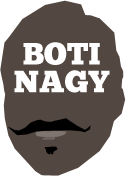 ---
Advertising opportunities available.
Please contact me.
---
Mitch's 'pleasure and pain' on NBA quest
Tweet
LUC Longley, the first Australian to play NBA basketball and by extension, the first to play at Minnesota, was acutely conscious of the impact his exploits had "back home", an awareness shared tenfold by our latest Timberwolf, Mitch Creek.
But the info we garnered at home about Longley, a three-time NBA champion with a Chicago Bulls team boasting teammates such as Michael Jordan, Scottie Pippen, Dennis Rodman and Toni Kukoc, was much more difficult to access in the 90s.
In these days of widespread social media platforms and the intense scrutiny on sports stars, Creek, who turns 27 today, knows his every move is under the microscope.
"Yep, 100 percent. Anything I do, I get 100 people telling me about it," he said in a wide-ranging interview this week.
"I think it reinforces I'm on the right path but at the same time, I have to be more conscious and aware than ever that I'm a role model to so many.
"Sometimes it's as an inspiration, sometimes a motivator, so everything I do has a great consequence and an outcome now so I have to make sure I've given the best of myself in every situation."
That's something no-one can dispute of Creek's exploits as a baller, emerging from Horsham in country Victoria into a 196cm swingman who just over a year ago with Adelaide 36ers, won the club's Most Valuable Player award and also the NBL's "People's Choice" MVP, while becoming an on-court leader of Australia's national team, the Boomers.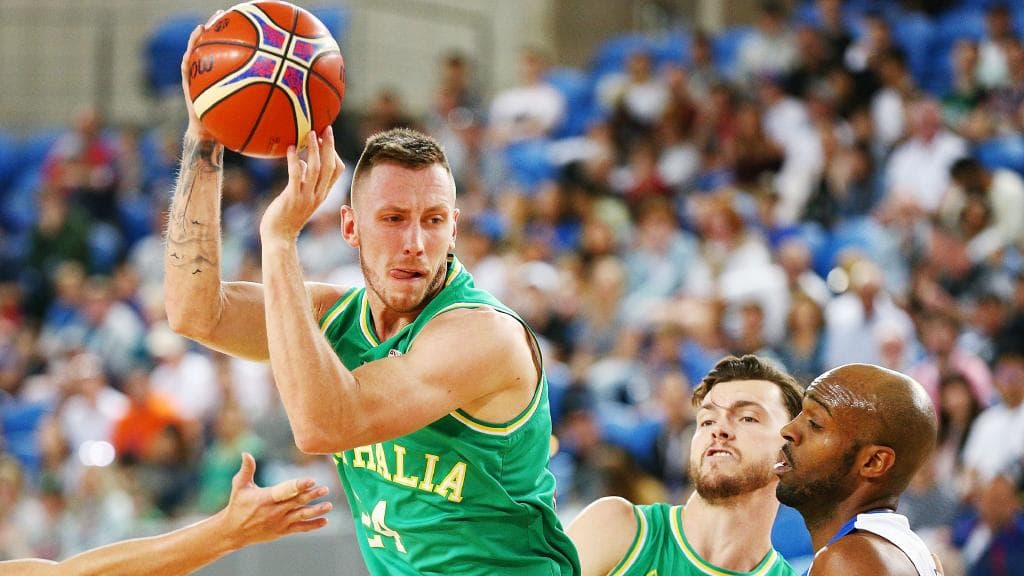 Those were happier times in Adelaide, a city and a club at which Creek spent eight years, growing from a budding tyro into an NBA quality player.
The city and its 36ers fans will always hold a very special place in Creek's heart. The club? Not so much, any longer.
That dream of his #55 hanging in the rafters of Titanium Security Arena - the 36ers' ancestral home – next to Brett Maher's #5, Mark Davis' #33, Al Green's #15 and Darryl Pearce's #4, soured when the club sought a court injunction to prevent his release to Brooklyn Nets.
Obviously that ultimately was resolved but the manner in which it played out led Creek to become the coveted first signing of new NBL franchise South East Melbourne Phoenix.
The Phoenix will wait until Creek's dream of being a fulltime NBA player is fulfilled and completed, so don't expect to see him on an NBL court in 2019-20.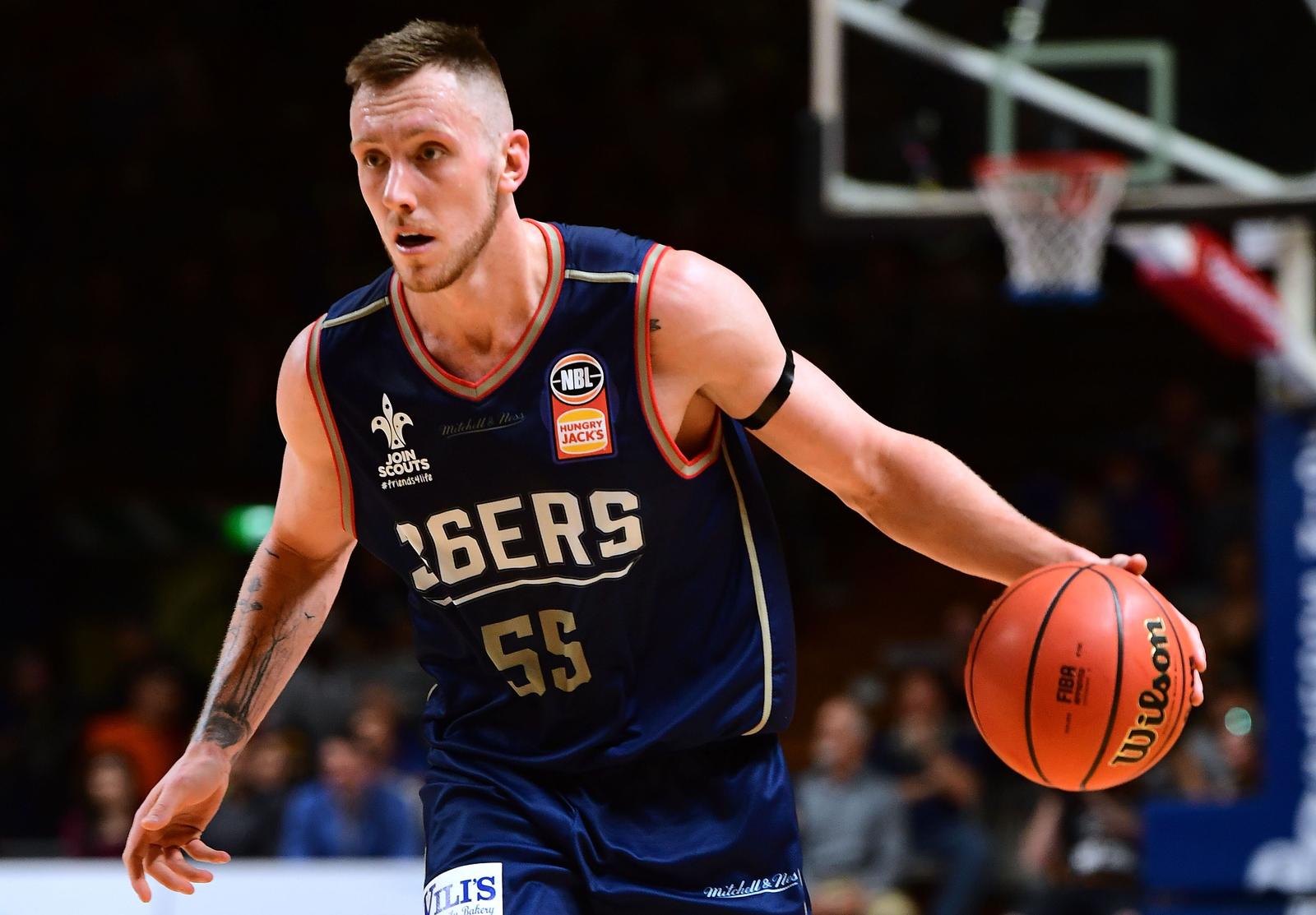 After a stellar NBA G-League season with Long Island Nets, two 10-day contracts with Brooklyn Nets before a 10-day contract with Minnesota was extended to completing the season there, means he now has more than a foot in the NBA door.
"Realistically, they (Minnesota) have kind of said to me they see me as (having) the potential to be here for a long time," he said.
"I did all that I could. I played my arse off in the training days, I played, I shot, I got extra work in, I was doing extra film and trying to learn."
Creek unquestionably made a tremendous impression on the organisation, from the receptionist, to the general manager who collected him in an Uber when he first arrived in Minneapolis.
There was no way he was going to miss even a millisecond of this genuine opportunity.
"I made a very conscious decision when I went over to America to make sure that, no matter what happened, I could look at it and me and make sure every single stone was turned over, inspected, re-inspected and I made notes on every single stone I looked at," Creek said.
"It didn't matter who it was, I made notes about you. If it was the security guard that buzzed me in the door, I would find out his name, I would find out if he had a family and the next time I'd see him, I'd say: 'How is Margaret going? How is Kate going, or Susan or Lea?'
"I made a conscious effort to make sure I cared about every single person at that club and when I left, I felt that.'
"It was me being genuine because I wanted to try and show people that this is who I am, I care about this club – more than I care about my own family sometimes – and this is what I want to be in my life.
"I want to be here.
"(But) it's not about me, it's about the club. And it's not just about the club, it's the culture. And then it's not about just the culture, it's about engagement with the fans and the kids at home and the people on social media.
"They gave me so much time, attention, care – the team was incredible – so it was something I always, always will give back."
Creek is adamant though he would be the same person and player at whatever stop the NBA has in mind for him. It's part of his DNA.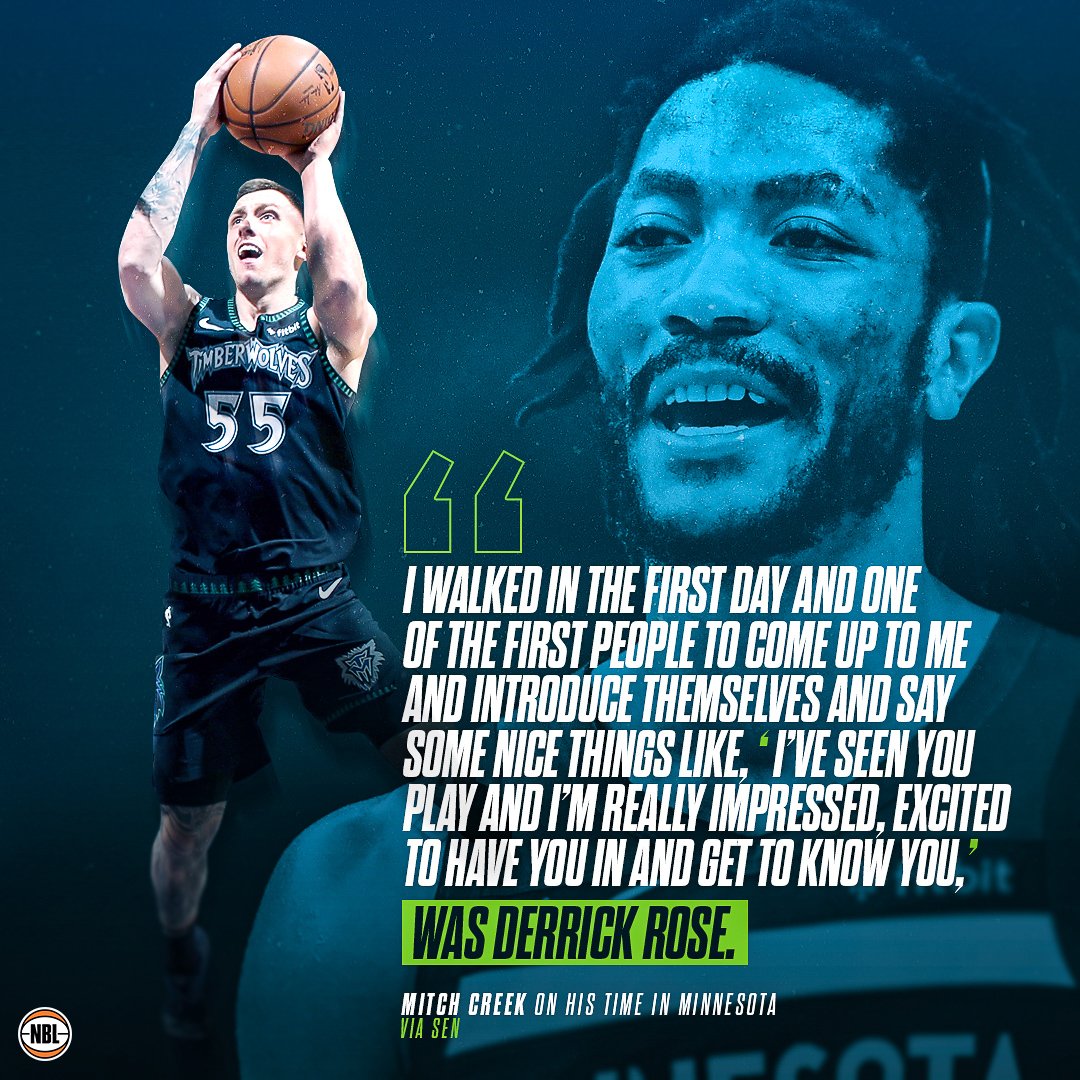 "All I know is the result and impact I'm going to have on that club is going to be a positive one and I'm only going to get a reception in return when I leave that club at the end of my career of: 'He came in, was a great person, was incredible for our club, was a great teammate. He made us better. He sacrificed. He did all the little things,' Creek said.
"And that's how I'll be remembered. I'll make every single team that I go to better because of the genuine care and professionalism and that's just off the court and in the locker-room. That's not even me playing the game.
"I know I'm going to play and bring a toughness that no-one else is going to bring because that's who I am naturally. So it doesn't matter who is going to get me but the biggest thing is I want to get there and I want to really show a club why I'm so valuable."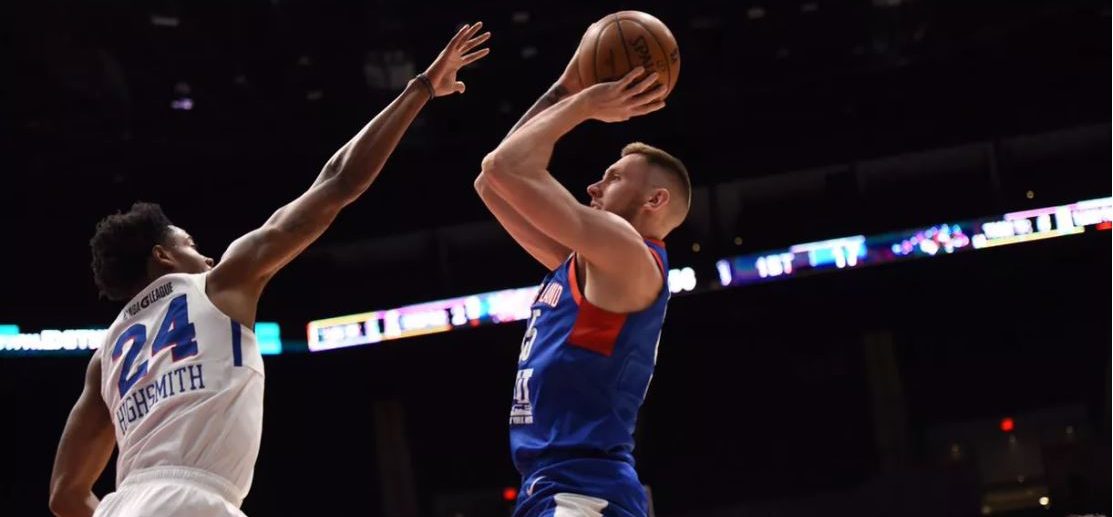 The 36ers certainly found that out last season without Creek, tumbling from a grand finalist which took the championship series the full five games, to television viewers of the playoffs.
Creek returns to the US in four weeks to start preseason workouts and to build towards Year Two of his NBA quest.
"They've asked me to come in early," Creek said of Minnesota. "The next commitment for me was Summer League but they've asked me to come in very early. So I'm going to go over and do that.
"They're going to look after me and I'll do everything I need to do to make sure that I'm prepared and mentally up to the level I need to be. It's about going over there and continuing to showcase that I'm worth a contract."
Minnesota is among the coldest places to be in the US, and quite different to timid winters in Horsham or Adelaide.
"We couldn't leave. There was a blizzard. They closed the airport," Creek said. "That sums it up. We couldn't leave because there was a blizzard."
Right now though, Minnesota is a place Creek would be happy to be in. It has been a long journey and not without its pitfalls, mental and physical.
Through his career he has endured and recovered from injuries to his left Achilles, a right ankle scope, left elbow surgery, right hand surgery, two teeth replaced, L4-5 back surgery. Then, of course, there also has been the list of naysayers telling him he could not achieve at higher levels.
So no, it is far from all glamorous.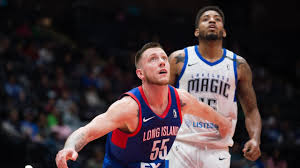 "The mental drain is so effing hard," Creek admitted. "And I'll be 100 percent honest with you – I literally was on the phone to my mum and I got really emotional and she was like: 'What's going on?'
"And I said, I'm so lonely. And it's such a lonely profession when you're the only person in America from your friendship group, from your family – you're so far from home, you've got a time zone difference of 16 hours.
"You wake up, you go to training, prepare, you try and plan things, you try and get your body right, you eat, you sleep, you treat yourself, you're in your recovery pants, you know you're trying to socialise and make friends. You're trying to keep your dream in place and realistically, I only had four hours a day to communicate with friends and family.
"Otherwise I'd have to stay (up) past midnight and I had to be up next morning at 8am or 7am. And I didn't have the time so I found it really hard to do that.
"I've suffered through anxiety. I've been through stages where you put yourself in a dark place and you turn to other outlets because you know you're not happy, you're struggling, you're not playing well, you're playing no minutes.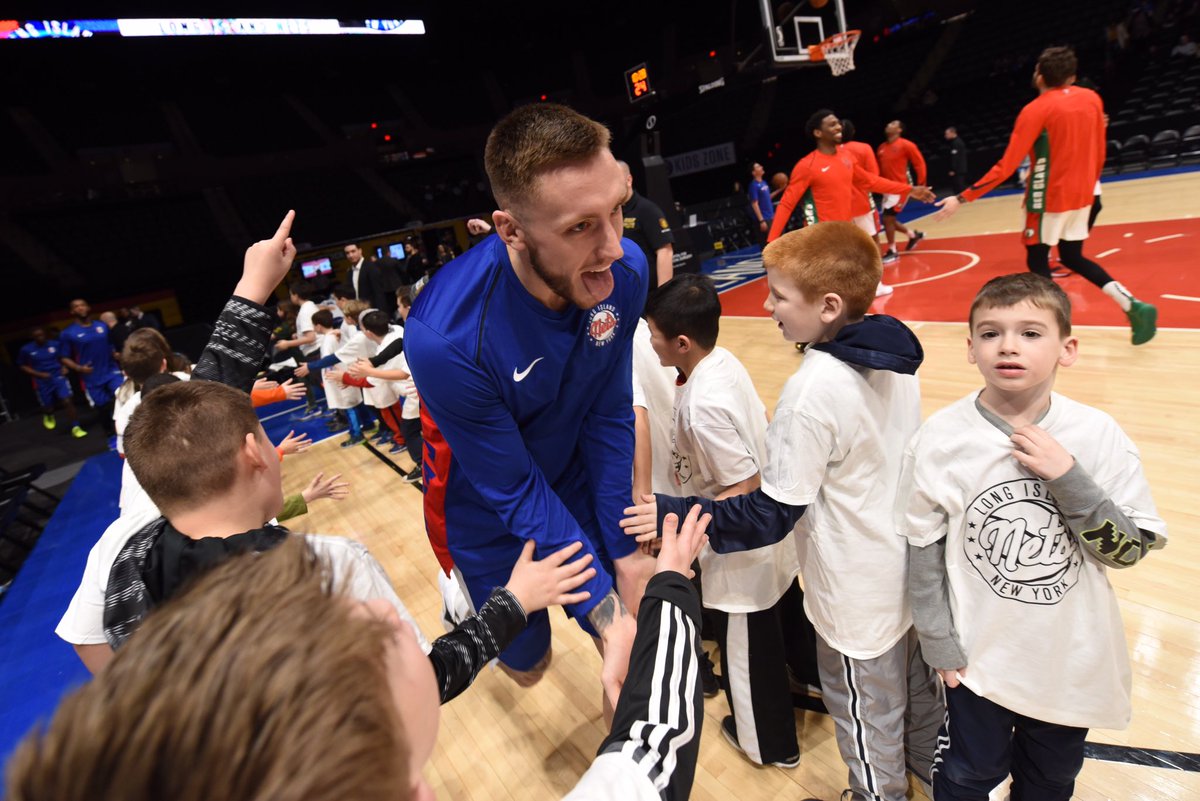 "There were seven or eight games for Minnesota while I was there and I played in one of those games. So people are saying: 'Oh it's great, he's playing' but at the end of the day, I'm still playing three-on-three in the morning, then going to shootaround, then doing my extra conditioning, then lifting and doing my running, going to the game and suiting up, preparing mentally, physically for battle.
"Scouts, tendencies … then all of a sudden, you don't play. You wake up the next morning and do it all again and then you get on a plane straight after a game at 11pm. You go four hours on a plane and drive to a hotel. You stay there and it's 2am local.
"The majority of the team gets to sleep in because they play consistent minutes, and you don't. You get up early, get to the gym and then you've got to go and work out on court and get your conditioning again. You play that game that night and fly out straight afterwards.
"Yeah, you get a cool jet and chefs on it. You get chefs at training and you've got a great facility, you get all the gear and the shoes and the followers and the opportunities and outreach and you get to inspire people.
"But it is lonely. You feel isolated. And it is effing hard."
Creek said 2018-19 had been a mentally draining year in which he played close to 80 games during the season's six months. Much of that was with the G-League's Long Island Nets, and that league does not travel first class.
"You drive to the airport, you wait two-three hours for your flight, it's a commercial airline, you fly for two or three hours in Economy, then you land, get your bags, get in a little bus, drive to the hotel," Creek said.
"I had three 10-day (NBA) contracts so for 30 days – and for five of those days … I got cut on my second 10-day with Brooklyn – so I stayed 28 days in the NBA?
"So that's it. The rest of it, I'm in the G-League grinding it out. And it's tough.
"There were plenty of times when I wasn't playing well and I had injuries and I played through a horrible right Achilles and a horrible left ankle for the majority of the season and played 36 minutes (a game).
"You go home, you've had a bad game and you want to talk about it. But your family is all asleep so that's the way it is."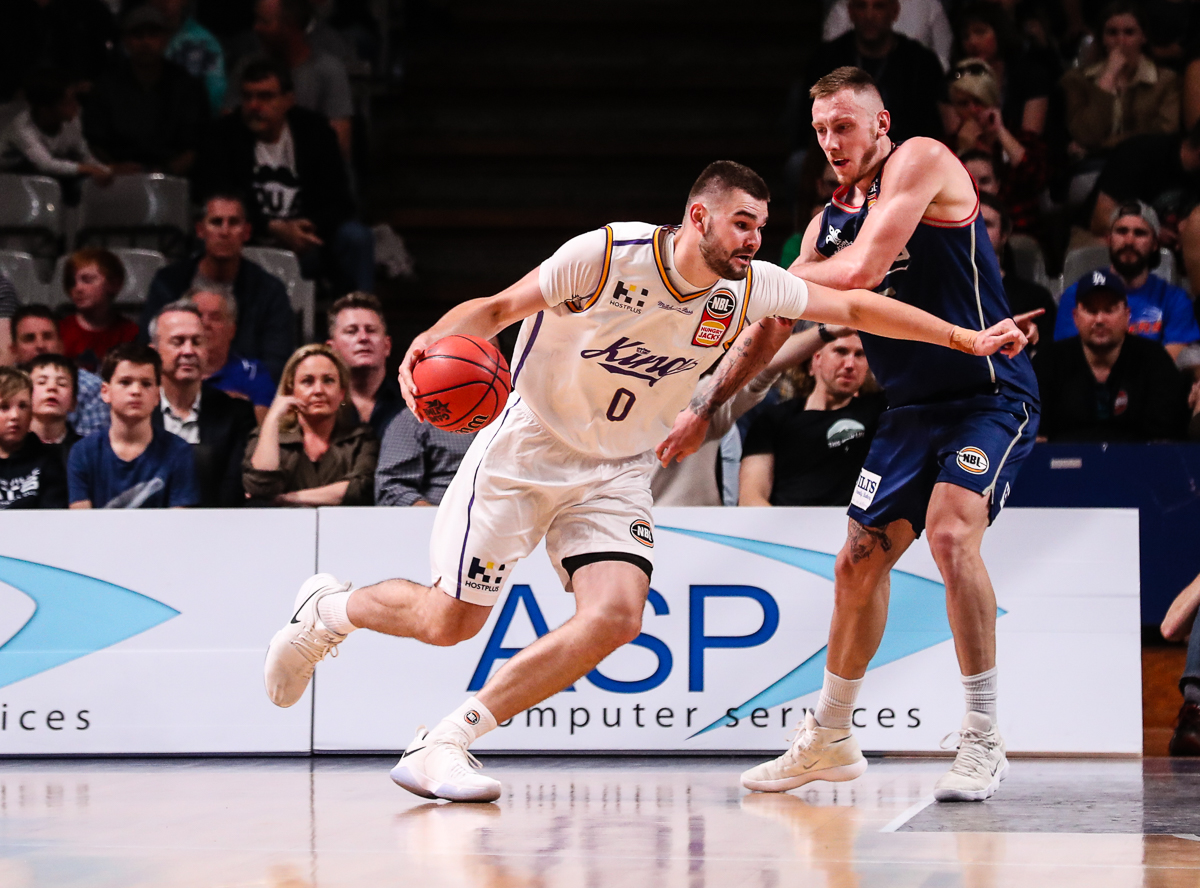 WHERE ARE THEY NOW? Last time we looked, in the NBA.
Creek found ways though to draw himself out of any dark times. For starters, his mother can play the piano so he chose to learn it.
"It gave me a nice connection to her," he said.
There also was a lot of time spent texting, Facetime and getting to know some of his teammates better. "But it's not the same. It's not your mother, or father, or sister or best friend," Creek said.
Plus many G-League players are kept on edge with promises of 10-day contracts with "it's coming, it's coming" but it can take weeks, months for the eventuality.
It also leads to self-doubt, Creek even having to wonder whether his commitment to being a team player was the right way to make the step up into The Show? Did he need to be more greedy, more self-absorbed?
"Do I need to be more selfish? Those thoughts go through your head and then you're playing five games in a week," he admitted, without ever succumbing to the thought. "Then you've got back-to-back games, day off, back-to-back again, two games in three days.
"We had times when players were a little bit individual but it was nipped in the bud pretty quickly."
At Long Island, Creek was coached by Boomers assistant and new Sydney Kings NBL coach Will Weaver.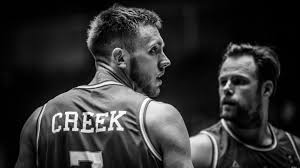 "I wasn't afraid to put myself on an island and call people out," Creek said when players became selfish. "One time that excluded me a little bit but a week later, they would come back around and be like: 'Hey look, I really appreciate what you said' and they understood that."
That was the stark difference between Creek, an international with years of NBL experience to boot, and some of his teammates, straight out of college basketball or two years out or three-year pros.
"This is my tenth season," Creek said. "I know what I'm talking about, I know what I'm seeing. So people started to respect me more as the season wore on and by the end of it, I had multiple people – teammates and coaches … and I don't mean to toot my own horn here – saying: 'You are the best person I've played with' or 'You are the best player I've coached.'
"And that for me isn't 'oh look at me, I'm the best'. That is what I want to embody as a player."
He can comfortably tick that box, but there was more we need to know. So here is Mitch on a quick wish list of topics:
On his first time on an NBA court, preparing to play with Brooklyn Nets:
"Yeah, look, I was so nervous. I'm doing my 15 minutes of court shooting before I go back in to the team thing before we come out for the first time and warm up. My first time shooting on court with Brooklyn, I was so nervous, my God. I couldn't shoot, I couldn't hold the ball, I was like WTF? It's just casual warmup shooting but I was SO nervous.
"That's the first time you really get to shoot on court and you've got hundreds of people watching you, videoing you saying: 'Oh that's the new guy' or 'That's that Mitch Creek' and that's an incredible experience.
"It was super weird to feel that way, Super Weird. I mean, I walked out thinking no-one knew who I was (but) I walked out and everyone was cheering for me and it's 'Hey, welcome to the team, We're excited to have you'. Honestly, it was a really surreal feeling to have that."
On being part of the NBA merry-go-around:
"It can get pretty overwhelming. You're out there, running around and talking in huddles and stuff like that.
"Then you realise the teammate you're advising is being defended by Russell Westbrook. It's pretty crazy."
On NBA arenas:
"The arenas are nice and run like a very, very well-oiled machine. Barclays (the Nets home venue) was on point. From the second you walked in from outside, you knew you were here for a spectacle and a very impressive entertainment experience but every stadium was like that.
"Boston TD Garden was incredible. Even Orlando – all of these places have such an aura and an energy when you go out there. It's tough to put into words.
"I would go out there, take a look around, take a deep breath. I can close my eyes right now and visualise every single stadium I was in without missing a detail.
"I really absorbed all the energy I got from those arenas.
"I'd think about playing on the same court that Larry Bird played on, that all these greats played on. I thought about all of that.
"I just checked into an NBA game and this is the same court Michael and Larry battled it out on. Like, how cool is that?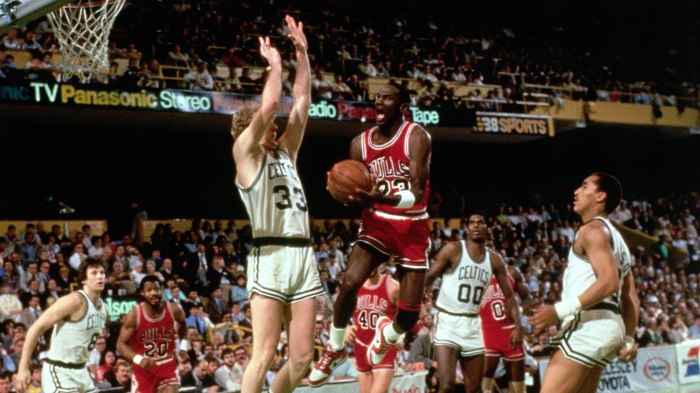 "I've never used the word 'cool' to describe much but when you run out of over-outlandish descriptive words to describe how it is, you use cool and I've used it a lot!"
On THOSE free throws after Nets teammate Rondae Hollis-Jefferson was injured and Knick coach David Fizdale chose debutant Creek to take the penalties:
"I was worried about Rondae's shoulder," Creek said. "I wasn't even thinking about the fact the (opposition) coach got to choose the player and that he'd choose me.
"I would have thought they'd have chosen someone from the team that wasn't shooting 80 percent in the G-League, but smart – first day of a 10-day contract in the NBA, first time walking on the court officially and going to have to take two free throws.
"Make one, miss one – it's a pretty good result for me. I wouldn't have had it any other way.
"Wouldn't you have liked to have your first points as a field goal? I see it as, why? I've been selected to play, regardless of how, when, where or why – like, I'm on the NBA court. I just scored in the NBA. It is the pinnacle of all emotional thoughts, going to that moment.
"You imagine it, visualise it, and then, I got out there and I'm Like 'Holy Hell', I'm about to shoot a free throw!
"I basically hinged at my hips. The second one was even worse. I bent my legs and I felt like I couldn't feel the ball in my hands.
"I look back on it and I laugh but, even now, you sub me into a game and I'd probably still have a bit of that nervous energy."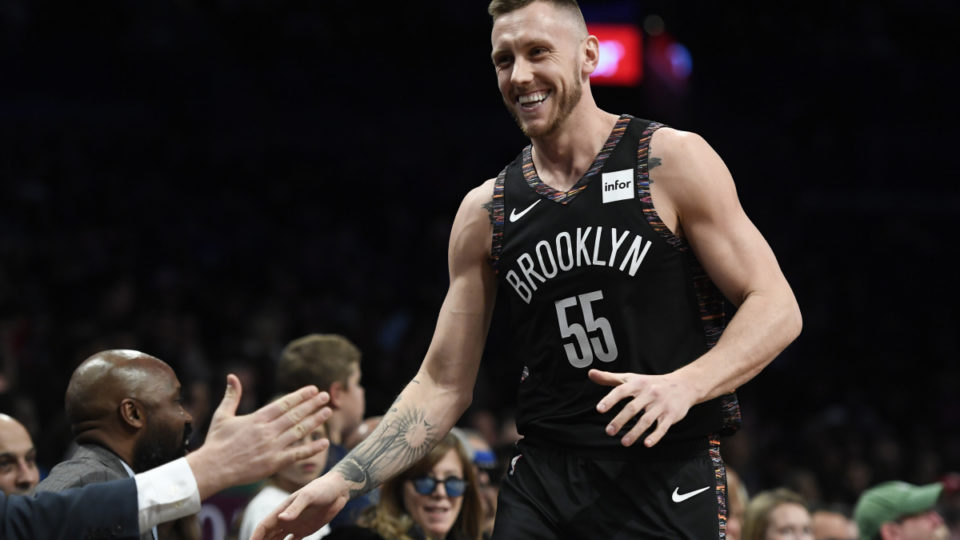 On his G-League coach Will Weaver, now running Sydney Kings on court:
"I'd only had probably two times with Will Weaver (in the Boomers program). I hadn't had that much to do with him.
"I liked him as a guy. Super-smart guy, analytics-based. I appreciated that because I understand the analytics side of it.
"But at the same time, I had no idea about him in any sense. It was just a matter of me trusting him and him trusting me.
"I'll have the utmost respect for him for the rest of my life because of what we did together.
"I think he will be incredible (as Sydney Kings coach). I think he's going to be amazing. I think if they really accept his philosophies and accept who he is as a person, the players are going to love him, the club's going to love him and he's going to have a very successful career as a coach.
"I'm really excited to see where it goes."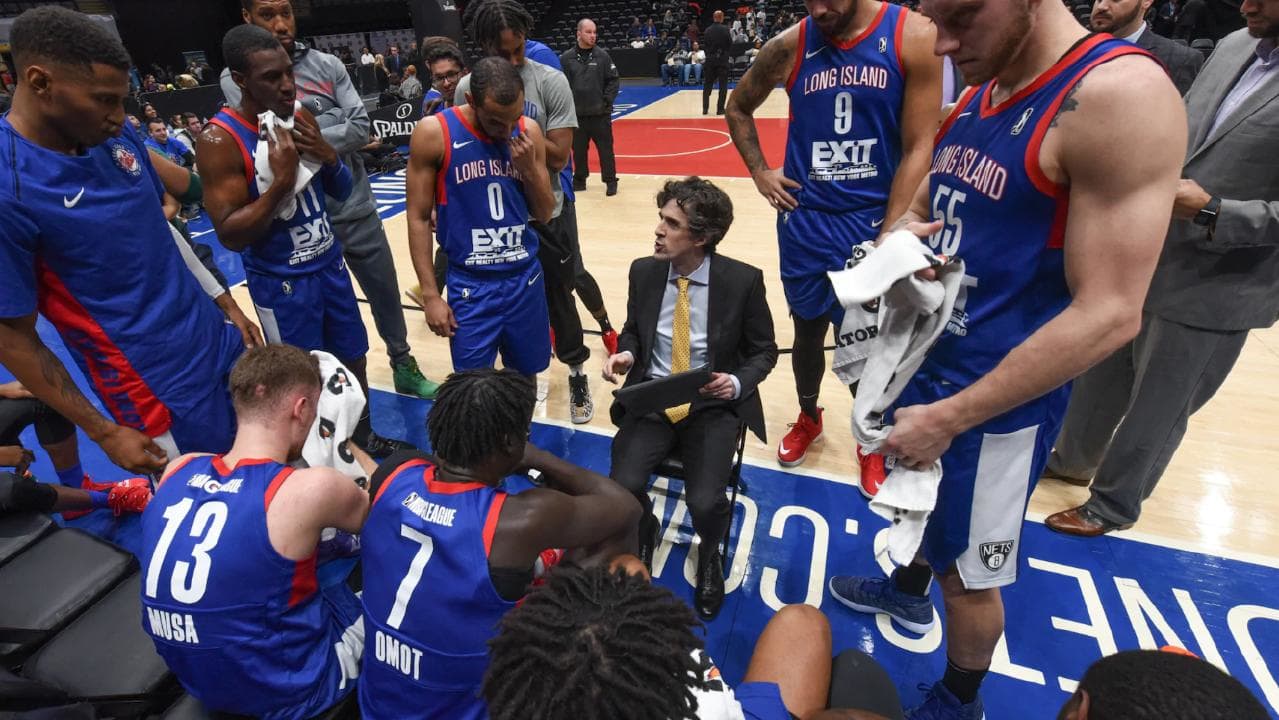 On how much he earnt in his first year on the NBA fringe:
"It's a matter of public knowledge. 10-dayers are worth around $50,000 US.
"My training camp was worth $50,000 so… three 10-days $150, my training camp bonus another 50, so there's 200.
"The G-League contract was $30,000 so basically I walked away with 230-grand US.
"We obviously get taxed on 40 percent of that so I'll be interested to see my tax return this year."
On the 2019 NBL championship which he watched on television from afar:
"Perth again embodied exactly what it means to be a team.
"They walk in and they have their culture set. And if you don't want to be a part of that culture, get out and we'll get someone else.
"And if we don't get someone else, we'll run with two imports.
"They were criticised for not having three imports but do you really need it if you have the right people in place and the right system in place to be successful?
"They showed exactly who they were from a culture standpoint.
"This year was a 'culture championship' more than anything else.
"It wasn't so much talent that won that, just hard-nosed culture people.
"(Mitch) Norton and (Nick) Kay were the two most under-rated pick-ups of the off-season. Mitch has Damian Martin's mentality."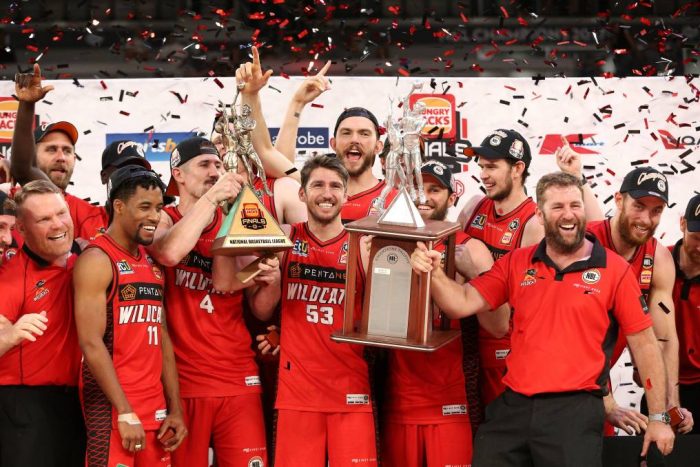 On South East Melbourne Phoenix:
"I'm going over to work out with the coaches and do some media stuff as well.
"They have been super supportive and amazing with me.
"I cannot say a bad word about the club. They have been incredible, so professional, absolutely tip top."
On the coaches who got him to where he is now – namely Owen Hughan, Marty Clarke and Joey Wright:
"Three people have really helped me get to where I am and made me who I am from who I was.
"One was Owen Hughan way back in Horsham, and then Marty Clarke. He knew I was tough but he really put tough into me and made me understand that hard work isn't hard. You've really just got to love it. That's where it started.
"And you know Joey has been one of the most influential people in my entire life.
"I really want to thank him, as well as the other two for everything they gave me.
"Joey helped develop me into the player I am. He was the one who said: 'You'll play in the NBA one day, but you need to get on this kind of mindset.'
"And he changed everything for me."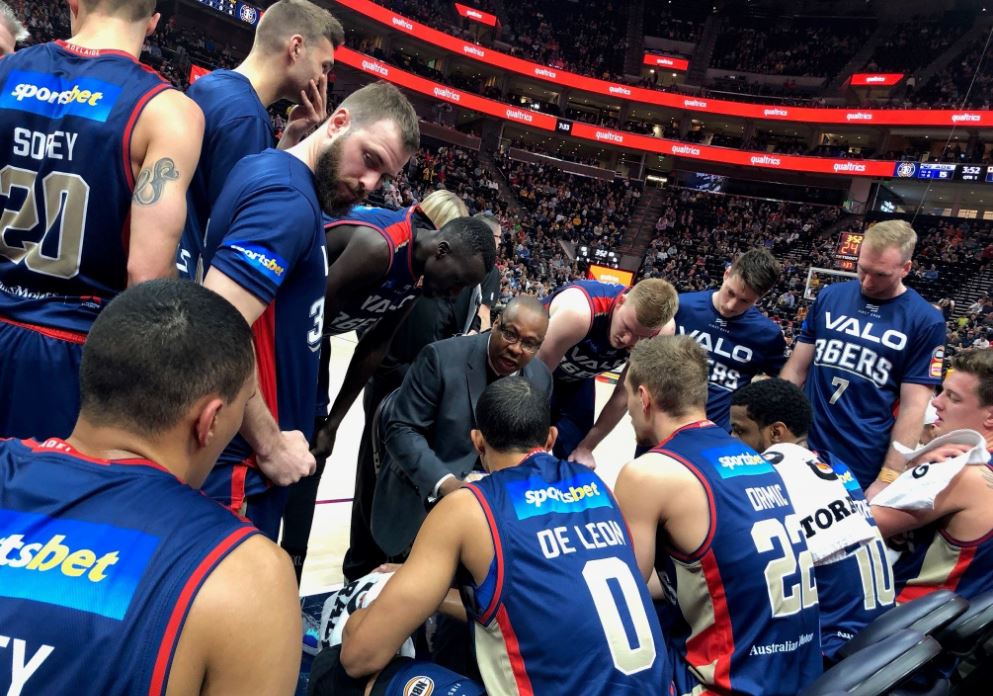 On how young basketball players should approach their dreams:
"Just block out everything, apart from your dream.
"That's it.
"Ignore the naysayers – if you really want to do it, just do it. Apply yourself and understand that anything is achievable.
"Without a dream, you won't go anywhere.
"Aim high and work your arse off because the world really is your oyster – and I'm living proof of that now."
Rested and rejuvenated, Creek will be back on the training track on Monday. He will conduct similar coaching clinics as yesterday's in Adelaide in his home state of Victoria, running two in Mildura on May 4 and 5, and one on May 10 in Horsham.
Then it will be back to the grind and on to the glory.