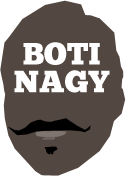 ---
Advertising opportunities available.
Please contact me.
---
NBA loving Australia, and Big Ben
Tweet
IT'S definitely NBA time in Australia, Basketball Without Borders underway in Melbourne, Delly mobbed in Cleveland and Ben Simmons to go at #1 in tomorrow's draft.
The 19-year-old looks set to join Andrew Bogut in 2005 as our second legit Australian No.1 NBA draft selection, although the sticklers will jump in claiming Kyrie Irving as an Aussie, and he went at #1 in 2011.
But just as Irving was never going to be a Boomer – despite many willing it to be – he's never really going to be an Aussie either, having already enjoyed an MVP award repping the USA at the 2014 FIBA World Cup in Spain.
Simmons already has signed a $US20 million Nike shoe contract, shot two Foot Locker TV commercials and been a guest on NBC's The Tonight Show.
Host Jimmy Fallon couldn't quite work out Ben's accent, the former Knox junior claiming it as Australian but it's already an Aussie-American hybrid. (Fallon ought to try decipher Aaron Fearne's accent!)
The Philadelphia 76ers are expected to select Simmons – Simmo? - with their No.1 pick tomorrow morning at Barclays Centre in New York.
With that recognition comes a $US15.42 million three-year salary and plenty of expectations.
"It's exciting," Simmons said, and no-one would dispute it, the 208cm prodigy averaging 19.2 points, 11.8 rebounds and 4.8 assists a game in his one-and-done year at Louisiana State University, becoming the only SEC player ever to finish top-five in all three categories.
He initially frustrated the 76ers and the Los Angeles Lakers, who own the No.2 selection, by declining to work out for them ahead of the draft.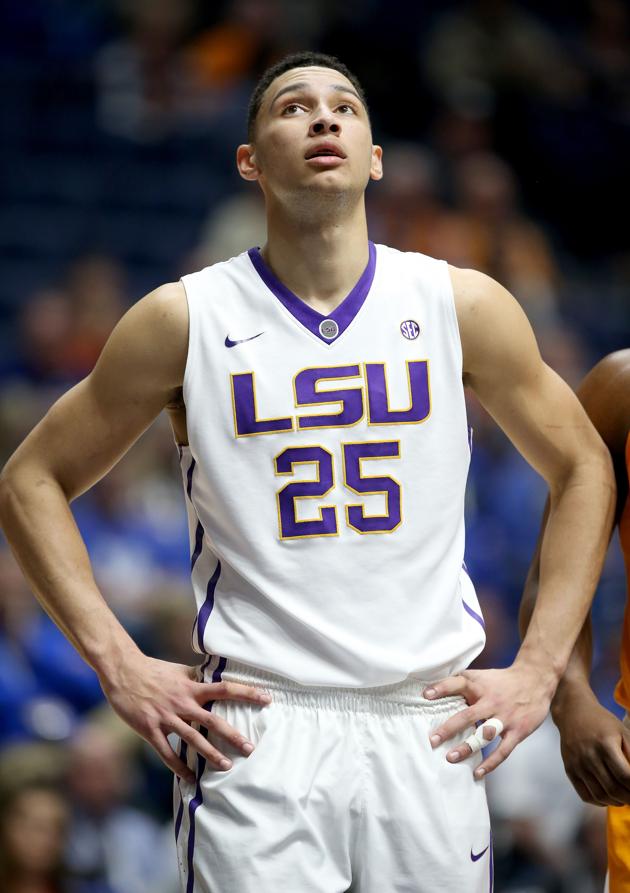 THE SKY'S THE LIMIT: Ben Simmons has the NBA at his feet. Picture: GETTY IMAGES
But he relented this week and worked out with the Sixers and coach Brett Brown, who he has known all his life.
That decision will prove life-changing tomorrow.
In case you haven't come across the back story, Brown was assisting Lindsay Gaze at Melbourne Tigers when the NBL club recruited Dave Simmons as an import.
He met Julie, married, naturalised and Ben was a product of their union.
It means Brown has been in Simmons' life for the duration, the versatile power forward some have described as "Magic" Simmons (likening him to NBA legend Earvin Johnson), extinguishing doubts he was reluctant to head to Philly.
No-one would blame him if he was reticent, the dreadful 76ers winning just 47 games and losing 199 in the past three seasons.
It's a far cry from 1983 when the 76ers reigned supreme, with Julius "Dr J" Erving, Moses Malone, Maurice Cheeks, Andrew Toney, Marc Iavaroni, Bobby Jones and Clint Richardson at the forefront of Billy Cunningham's greatest coaching season.
But I digress.
Few players have undergone the relentless scrutiny Simmons has endured. Dante Exum had plenty, for sure, in 2014 when he was taken at #5 by Utah Jazz, very much "sight unseen" at senior level.
But even Exum – son of Cecil, another prominent NBL import – didn't face the microscopic examinations Simmons routinely experiences.
Neither have Thon Maker or Isaac Humphries, other Aussies who should get a look in tomorrow.
Fortunately, Simmons has his family around him and also takes advice from a certain three-time NBA "world champion" named LeBron James. It's good company.
"This is what I've been waiting for honestly," Simmons said. "I'm willing to work hard and put in the time.
"It was a roller-coaster but I think everything that I went through has helped mould me into the player that I am now."
The 19-year-old already has a shoe deal with Nike and will be the feature of a Showtime documentary called "ONE & DONE" that will debut in October, just before Simmons debuts in the NBA.
He will go at No.1 tomorrow and maybe, one day, enjoy what pal LeBron and Aussie inspiration Matthew Dellavedova are experiencing right now – the love and passion of a city and state celebrating their NBA championship.