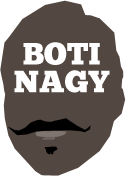 ---
Advertising opportunities available.
Please contact me.
---
NBL 2018-19 Preview: Double-A tip-off
Tweet
THE NBL's 41st season tips off tomorrow night in Auckland and Adelaide and as always at this time of year, scribes Australia-wide are scratching their heads for 2018-19 predictions.
But let's face it. Any and all predictions are based on what we know NOW, not what we know AFTER a key player (or three) get injured, possibly for the season.
Or which import doesn't survive the cut. Or which management jumps in to bring in a new import option.
So, having understood that basic premise, here's some stuff we DO know.
In alphabetical order, we'll start with Adelaide.
The 36ers won the Blitz, gave Utah Jazz a game for three quarters, retain the core of a team which went five games into last season's Grand Final and still boast one of the finest coaching minds in the NBL.
The bizarre off-season story of favourite son Mitch Creek (below) is now history, the club has a particularly exciting import trio and there's no reason Joey Wright's run-and-gun, attack the rim, play D with venom-style cannot again take it to the last match of the season.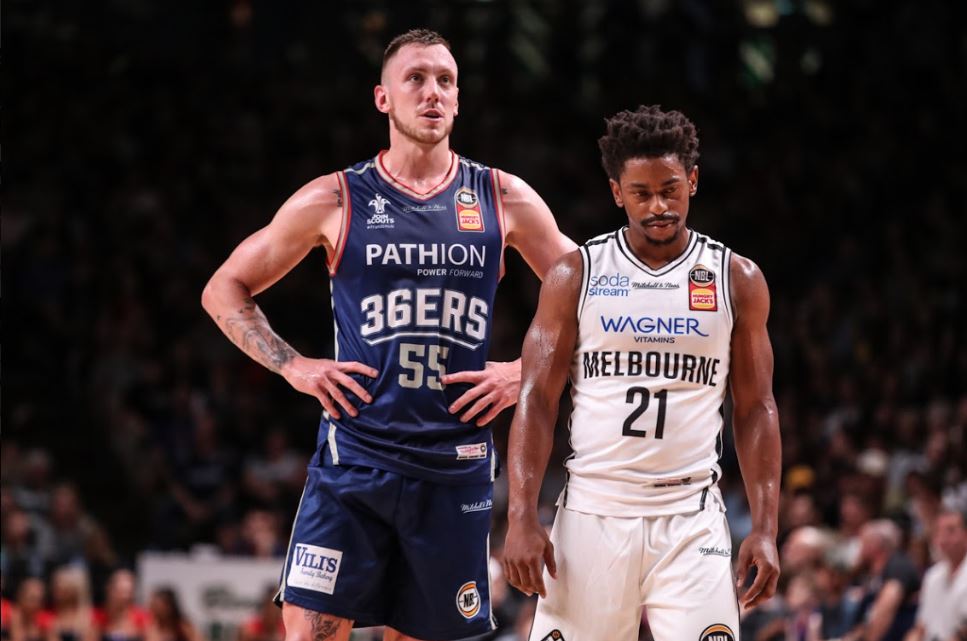 Brisbane has brought in Nnanna Egwu as injury insurance and will monitor Cam Bairstow's comeback with caution and optimism. But this is a big season for the Bullets after two years in the bomb shelter and, on paper and on their night, they will cause headaches.
Games are played on wood though, and many during the day.
At Cairns, rookie coach Mike Kelly has recruited almost a new team around key men Nate Jawai, Alex Loughton (below) and Kuany Kuany. Bringing in new imports and three ex-Wildcat players more familiar with winning than the alternative, augurs very well for the Taipans.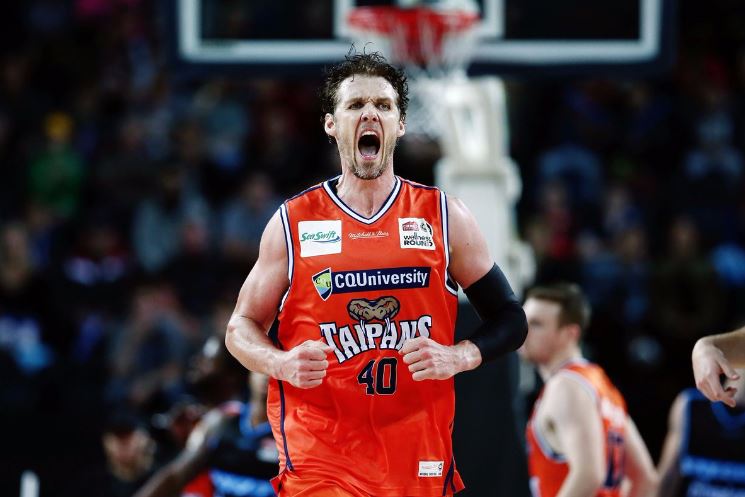 Like Sydney, it is easy to look at Illawarra and be dazzled by the personnel. Let's be honest, when you think about Cedric Jackson, Brian Conklin, Dave Andersen, Jordair Jett, Todd Blanchfield or Jerome Randle, Kevin Lisch (below), Brad Newley, Daniel Kickert and Andrew Bogut, you tend to picture them at their best.
The question really is how far removed from it are they?
The Kings don't have a player under 31 amid their starters - great for experience but also vulnerable to injury. And when you have a hungry 19-year-old or a comfortable 30-plus vet, which is more likely to dive on a loose ball?
Again, when they are rolling, they will be difficult to toss. And Sydney most definitely can win the championship. But it also could go south, too.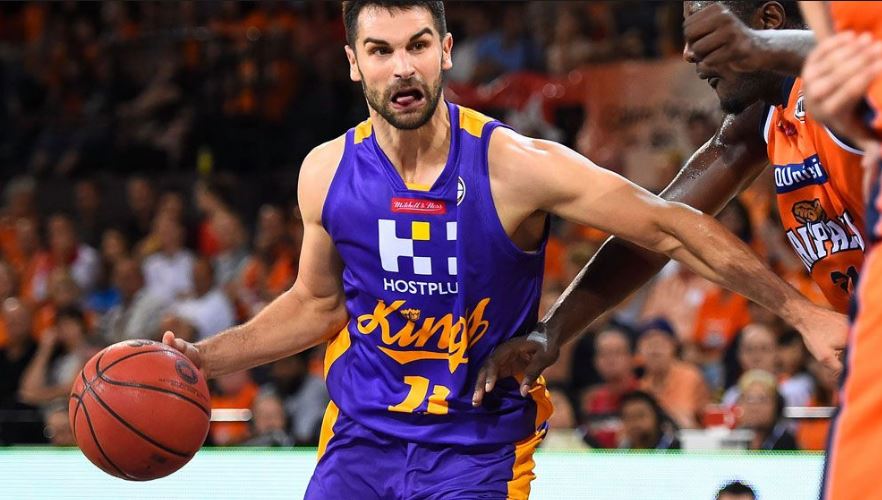 That's what you have to like about Melbourne and New Zealand, with line-ups boasting great potential and having swapped a couple of key elements.
Their unexpected pick-ups have been huge too, with guys such as Mitch McCarron and Corey Webster respectively.
No-one in their right mind could ever discount Perth and its list of "INS" is quality. But no-one stays 25 forever. Will 2018-19 reveal a few players having lost a step, or will they step up again as they have for so long?
One thing is for sure, expect an improvement in officiating if the NBL is to fulfill its destiny as a burgeoning player on the international scene. Quality NBA officiating guru Ronnie Nunn has pitched in to assist and the league appears to be on the right path.
Fingers crossed!
Let's see how the teams look.

TEAM-BY-TEAM, 2018-19
ADELAIDE 36ERS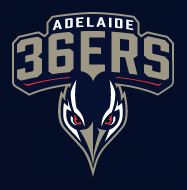 Titles: 4
Last Year: 18-10, 2nd, lost championship in five games to Melbourne
Coach: Joey Wright (258-186, 58%)
Returning: Daniel Johnson, *Ramone Moore, Brendan Teys, Nathan Sobey, Adam Doyle, Anthony Drmic, Majok Deng.
New: *Jacob Wiley, *Adris DeLeon, Harry Froling, Jack McVeigh.
Gone: Mitch Creek (Brooklyn Nets), *Josh Childress (chillin'), Shannon Shorter (flexing), Matt Hodgson (Brisbane).
Best case: Wiley is a beast, MVP candidate and the mix of Creek/Childress this team requires, DeLeon is the spark against rival quicksilver guards, Sobey continues to evolve while Drmic and Deng step up. Froling already has shown he'd rather punch a lion in the mouth than step back - like father, like son - Moore is Mr Cool and if DJ stays near his peak, the 36ers end a 17-year championship drought.
Worst case: Wright gets in hot water with the league, Sobey loses his cool, Drmic's stroke deserts him and the NBL allows a more physical style which sends the Sixers out of the Final Four.
Money Man: Nathan Sobey. (Or DJ. Or Wiley. Or ... hmm, this could be their real strength.)
Time out: Nelson Larkins reckons if he can just get the minutes, he can lead the league in turnovers and USFs.
My Tip: 2
BRISBANE BULLETS
Titles: 3

Last Year: 9-19, 8th
Coach: Andrej Lemanis (169-145, 54%)
Returning: Cameron Bairstow, *Stephen Holt, Adam Gibson, Reuben Te Rangi, Will Magnay
New: Cam Gliddon (Cairns), Mika Vukona (NZ Breakers), Jason Cadee (Sydney), *Alonzo Gee, Matt Hodgson (Adelaide), Makoto Hiejima, *NNanna Egwu (Cairns).
Gone: *Perrin Buford (Sulking, Iceland), *Travis Trice (Team USA), Anthony Petrie (coaching jnr championships), Shaun Bruce (Taipans fringes), Tom Jervis (Perth), Daniel Kickert (Sydney), Mitch Young (Cairns).
Best case: Making The Armoury a stronghold, Brisbane takes a run at the finals and bows out in the semis. That's really the best case and after two return seasons in the whine cellar, would be one Bullets fans would be happy to accept. Importing the Boomers backcourt of Cam Gliddon and Jason Cadee, plus Boomers centre Matt Hodgson, Tall Blacks PF Mika Vukona and Japan's MVP Makoto Hiejima, gives Brisbane a deep look. But so much depends on Cam Bairstow staying healthy.
Worst case: Brisbane languishes again, relying too heavily on players notable for being erratic and on a system which hasn't so far translated that well to NBL play. Surely the absolute "worst case" is the Bullets splutter again and the Olympic coach is out of a gig.
Money Man: It needs to be Alonzo Gee.
Time out: With Nnanna Egwu now a Bullet, Cairns Taipans are including a clause in all future NBL contracts procluding their players from signing with Brisbane.
My Tip: 8
CAIRNS TAIPANS
Titles: 0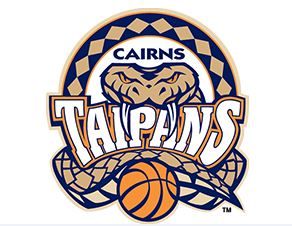 Last Year: 11-17, 6th
Coach: Mike Kelly (R)
Returning: Nathan Jawai, Alex Loughton, Kuany Kuany.
New: *Devon Hall, *DJ Newbill, *Melo Trimble, Lucas Walker (Perth), Jarrod Kenny (Perth), Dexter Kernich-Drew (Perth), Rob Loe (NZ Breakers), Mitch Young (Brisbane).
Gone: Cam Gliddon (Brisbane), Mitch McCarron (Melbourne), Stephen Weigh (Retired), Jarrad Weeks (NZ Breakers), Damon Heuir (MIA), *Nnanna Egwu (Brisbane), *Michael Carrera (shadow boxing), *Scoochie Smith (Seeking Torrey Craig's advice).
Best case: Nate Jawai stays healthy and able to actively and forcefully contribute. That is such an important issue for the Orangemen because with the Beast of Bamaga playing, Cairns threatens for the playoffs. The Trimble-Newbill-Hall 1-2-3 will be match-winning on its night, DKD should enjoy a breakout season and the Final Four is not out of reach.
Worst case: Jawai continues to suffer from recurring and niggly injury issues, Alex Loughton cannot sustain the level he's pushed to and when the shooters run cold, the Taipans tumble.
Money Man: DJ Newbill
Time Out: It was evident the Mike Kelly Era had begun at Cairns when Matt Andronicus wasn't included in the Taipans' team for the Blitz.
My Tip: 7
ILLAWARRA HAWKS
Titles: 1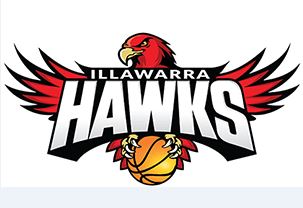 Last Year: 12-16, 5th
Coach: Rob Beveridge (152-131, 54%)
Returning: Tim Coenraad, AJ Ogilvy, Kevin White.
New: David Andersen (Melbourne), Todd Blanchfield (Sydney), *Cedric Jackson, *Brian Conklin, *Jordair Jett, Daniel Grida, Emmett Naar, Marshall Nelson.
Gone: Oscar Forman (Retired), Nick Kay (Perth), Mitch Norton (Perth), *Rotnei Clarke, *Demitrius Conger, *Delvon Johnson, Cody Ellis (free agent), Rhys Martin (free agent).
Best case: Bevo rounds up this cast of "Usual Suspects" and again draws the best from successful vets such as Dave Andersen, Cedric Jackson, Jordair Jett and Brian Conklin, while Todd Blanchfield thrives with this opportunity. Tim Coenraad continues to be under-rated, AJ has some big nights and the Hawks' young trio surprise with their tenacity as Illawarra returns to the post-season.
Worst case: If only the Hawks' mainstays had less mileage on the clock - think same guys but four-five years ago and this team would look more imposing. Maybe having too many points to prove can become counter-productive but the zest of the kids suggests even if they miss the Final Four, they'll be shaping it.
Money Man: Jordair Jett. (He may be the most unlikely of import studs but he plays both ends.)
Time Out: Cody Ellis is still available for short-term deals, scrimmaging, magic shows and bar mitzvahs.
My Tip: 6
MELBOURNE UNITED
Titles: 1 (As United)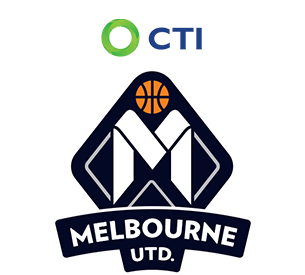 Last Year: 20-8, 1st, won championship over Adelaide 3-2
Coach: Dean Vickerman (78-50, 61%)
Returning: David Barlow, *Josh Boone, Chris Goulding, Peter Hooley, Tohi Smith-Milner, Craig Moller, *Casper Ware.
New: Mitch McCarron (Cairns), *DJ Kennedy, Alex Pledger (NZ Breakers), Daniel Trist.
Gone: Kyle Adnam (Sydney), David Andersen (Illawarra), Majok Majok (NZ Breakers), *Casey Prather (BC Khimki), Tai Wesley (NZ Breakers).
Best case: Kennedy is sufficiently able to emulate departed Casey Prather, while Dave Barlow and Alex Pledger step up to fill the Tai Wesley breach and United goes back-to-back. Ware-Goulding is a mighty backcourt, Mitch McCarron a huge get, while Craig Moller continues to flourish. Why not back2back?
Worst case: Wesley's absence is felt far more acutely than anticipated, McCarron gets lost in the rotation and either Boone or Pledger break down for any length of time all would cause plenty of angst and an earlier playoffs exit.
Money Man: Chris Goulding (You can't argue with a Larry Sengstock Medal).
Time Out: Last year United played with the passion, aggression and desire of a club trying to rid itself of three years of demons ... and Dean Demopoulos.
My Tip: 1
NEW ZEALAND BREAKERS
Titles: 4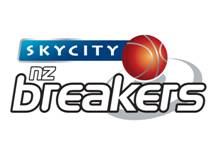 Last Year: 15-13, 4th, lost semi final 0-2 to Melbourne
Coach: Kevin Braswell (R)
Returning: Tom Abercrombie, Finn Delany, Shea Ili, Jordan Ngatai.
New: Corey Webster, *Armani Moore, *Shawn Long, *Patrick Richard, Tai Wesley (Melbourne), Majok Majok (Melbourne), Jarrad Weeks (Cairns).
Gone: Alex Pledger (Melbourne), Rob Loe (Cairns), Mika Vukona (Brisbane), Kirk Penney (Retired), *DJ Newbill (Cairns), *Edgar Sosa (The Usual Suspects).
Best case: Braswell "does a Phil Smyth" and wins a championship in his first season - that is the potential of this team and not because it extended Phoenix Suns. The twin returns of Breakers championship winners Corey Webster and Tai Wesley is huge in itself but the imports look solid and Shawn Long has a big upside. Finn Delany appears to have fallen out of favour but Tom Abercrombie is still getting it done, so ... eh. The SKY is the limit.
Worst case: It doesn't click at the key times, such as when Cairns made a run at NZ during the Blitz. Working together and staying together as a unit is a must for guys who have to cross the Tasman for every road game. Once that journey starts to seem arduous, the Breakers will have to settle for watching the playoffs on TV.
Money Man: Corey Webster (Hey. He just had 27 on an NBA team.)
Time Out: Is it a concern when one of your owners, Shawn Marion, is a better player than your imports. And he's 40?
My Tip: 4
PERTH WILDCATS
Titles: 8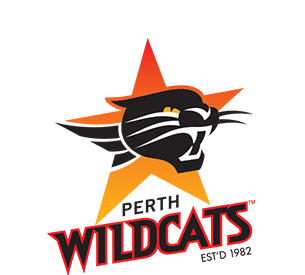 Last Year: 16-12, 3rd, lost semi final 0-2 to Adelaide
Coach: Trevor Gleeson (179-137, 57%)
Returning: Angus Brandt, *Bryce Cotton, Greg Hire, Damian Martin, Clint Steindl, Jesse Wagstaff, Rhys Vague.
New: *Terrico White, Nick Kay (Illawarra), Mitch Norton (Illawarra), Tom Jervis (Brisbane).
Gone: Matt Knight (Retired), *JP Tokoto (Israel), *Derek Cooke Jr (Searching for game), Dexter Kernich-Drew (Cairns), Jarrod Kenny (Cairns), Lucas Walker (Cairns).
Best case: The influx of Kay-Norton-White gives Perth the refreshing injection it needs, Bryce Cotton continues to light it up and the Wildcats make it back to the Grand Final Series, without adding Title #9.
Worst case: The early TV tip-off times cut into Wildcat home crowds at The Jungle, which further loses its air of invincibility. Perth is forced to activate a third import, the form of stalwarts such as Damo, Jesse Wagstaff and Greg Hire dips and for the first time since 1987, they watch the finals on TV.
Money Man: Bryce Cotton (Yes, 33 points against Denver Nuggets made us forget Philly.)
Time Out: If we pass New Year and the Wildcats are mid-table, expect a third import to be activated, then deactvated, then activated ... no wait, that's Jaron Johnson.
My Tip: 5
SYDNEY KINGS
Titles: 3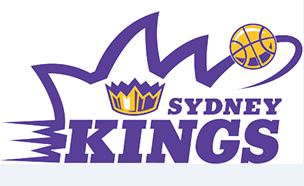 Last Year: 11-17, 7th
Coach: Andrew Gaze (24-32, 43%)
Returning: Kevin Lisch, Brad Newley, Dane Pineau, *Jerome Randle.
New: Andrew Bogut, Daniel Kickert (Brisbane), *David Wear, Tom Wilson, Deng Deng, Kyle Adnam (Melbourne), Deng Acouth, *Brian Bowen.
Gone: Todd Blanchfield (Illawarra), Jason Cadee (Brisbane), *Perry Ellis, Tom Garlepp (Retired), Isaac Humphries (Atlanta Hawks), Adam Thoseby, Amritpal Singh (WWE).
Best case: All predictions of this (on paper) team being one of the G.O.A.T.s come to fruition as Andrew Bogut changes the locker-room culture to one of accountability, Brad Newley has a new lease on his (playing) life, Jerome Randle is the best version of himself and Kevin Lisch stays healthy. On top of that, the bench plays out of its skull and the Kings win their fourth title.
Worst case: "Old man" injuries of the soft tissue type plague the group - there's already been evidence of it - Sydney activates a third import and the juggernaut runs off the rails just enough to again be a finals observer.
Money Man: Jerome Randle
Time Out: Kyle Wilson and Tom Adnam are sick and tired of being confused as surfing brothers.
My Tip: 3
(*Denotes import)
TOMORROW
NBL Round 1 predictions
SPORTSDECK Real Dream Team NBL Fantasy Basketball, with "Doctor JM" - a rundown and helpful advice on how to construct your Fantasy team to be a successful Team Manager.