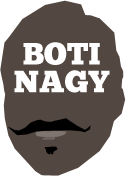 ---
Advertising opportunities available.
Please contact me.
---
NBL: Big men shine as United ice 36ers
Tweet
IT was supposed to be the Chris Goulding show as United's captain played his 300th NBL game today but instead he was content to play his role as big men Shawn Long and Eric Griffin dominated proceedings, Melbourne comfortable 112-90 winners over Adelaide.
Both star imports delivered career-high 34-point games, with Long arguably the more influential, given he also had 15 rebounds, an assist and four blocks. And his team won.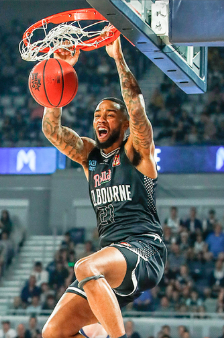 Griffin was magnificent for his 34, which came on a withering 11-of-14 shooting (78 percent), with 4-of-6 threes and 8-of-9 free throws in 28 minutes. He also led the 36ers with nine rebounds, two assists, three steals and two blocks.
In fact leaving him anchored to the bench to start the second half after he already delivered 17 points, may have been a severe miscalculation, given Daniel Johnson had four points on 1-of-6 shooting at the interval and did not add to that for the duration of the game.
Long played 32:36, shot 15-of-21 (71 percent), was 0-of-1 from 3-point territory and 4-of-5 from the stripe. But his influence and keyway presence was pronounced as Melbourne got away early and didn't look back.
He had ample support with injured three-time NBL champion Casey Prather making a welcome return to form with 17 points on 7-of-8 shooting, with 2-of-2 threes, plus four rebounds, three assists and two steals in 20 high-quality minutes.
Goulding finished his milestone match with 14 points and four assists, Shea Ili's hustle off the bench also invaluable, Melo Trimble gathering his 20 points on 7-of-11 shooting.
For the 36ers, Brendan Teys carried over his good form from the loss in Brisbane, compiling 16 points at 53 percent, while Jerome Randle was more aggressive after a pointless first half, finishing with 17 but never looking likely to lead any sort of serious resurgence.
Down 14 at halftime, Adelaide was in a deeper 46-64 hole before Anthony Drmic knocked down consecutive 3-pointers and Griffin followed suit. But unable to get any consistent stops, the 36ers only closed to within 11 and were down 71-83 with a period to play.
Jo Lual Acuil started the last quarter with a 3-point swish for Melbourne and 86-71 before Goulding clean-blocked a 3-point attempt by Daniel Dillon but was called for a phantom foul.
When Dillon missed his first two free throws to ignite the crowd with their Hungry Jack's cheeseburger reward - he made the third one - it was going to be too tough a mission for the Sixers to claw out of the chasm.
Melbourne pulled away almost immediately, Long with a dunk, Trimble with a three in transition and Long with a layup. That made it 11-3 and saw Adelaide coach Joey Wright calling timeout.
Wright flayed his charges for not following the gameplan and Teys responded by hitting the 36ers' next six points.
At 6:13 left for the first quarter, Goulding nailed his first 3-pointer but a tip-in from Johnson cut it to 11-14.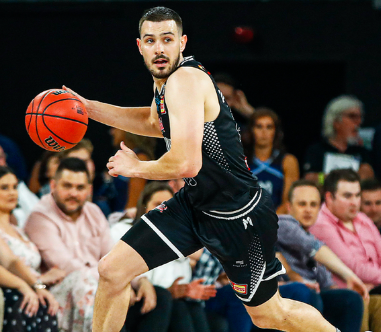 Ili's introduction had United rolling again, creating a dunk for Long after a penetrating drive.
Long's 12th point for the quarter took Melbourne's lead into double figures at 25-15 and it was 27-15 after Prather went coast-to-coast.
Ili's hustle created another Adelaide turnover which Lual Acuil turned into a three-point play and whopping 30-15 buffer.
Prather's 3-pointer then blew it out still further to 33-15, the Sixers pulling back a basket before the break.
Prather dragged the lead back to 18 at 35-17 and it got to 19 before Griffin went to work. The Sixers' big got it rolling and by halftime had 17 points, Teys again also prominent as Adelaide rallied.
Noticeably, stars Johnson and Randle were anchored to the bench when Griffin blocked Ili and Teys converted a jumper at the other end for 35-45.
Dillon's free throws had it under double figures, then Dillon's wicked pass to Griffin made it 39-45 just 2:34 from halftime.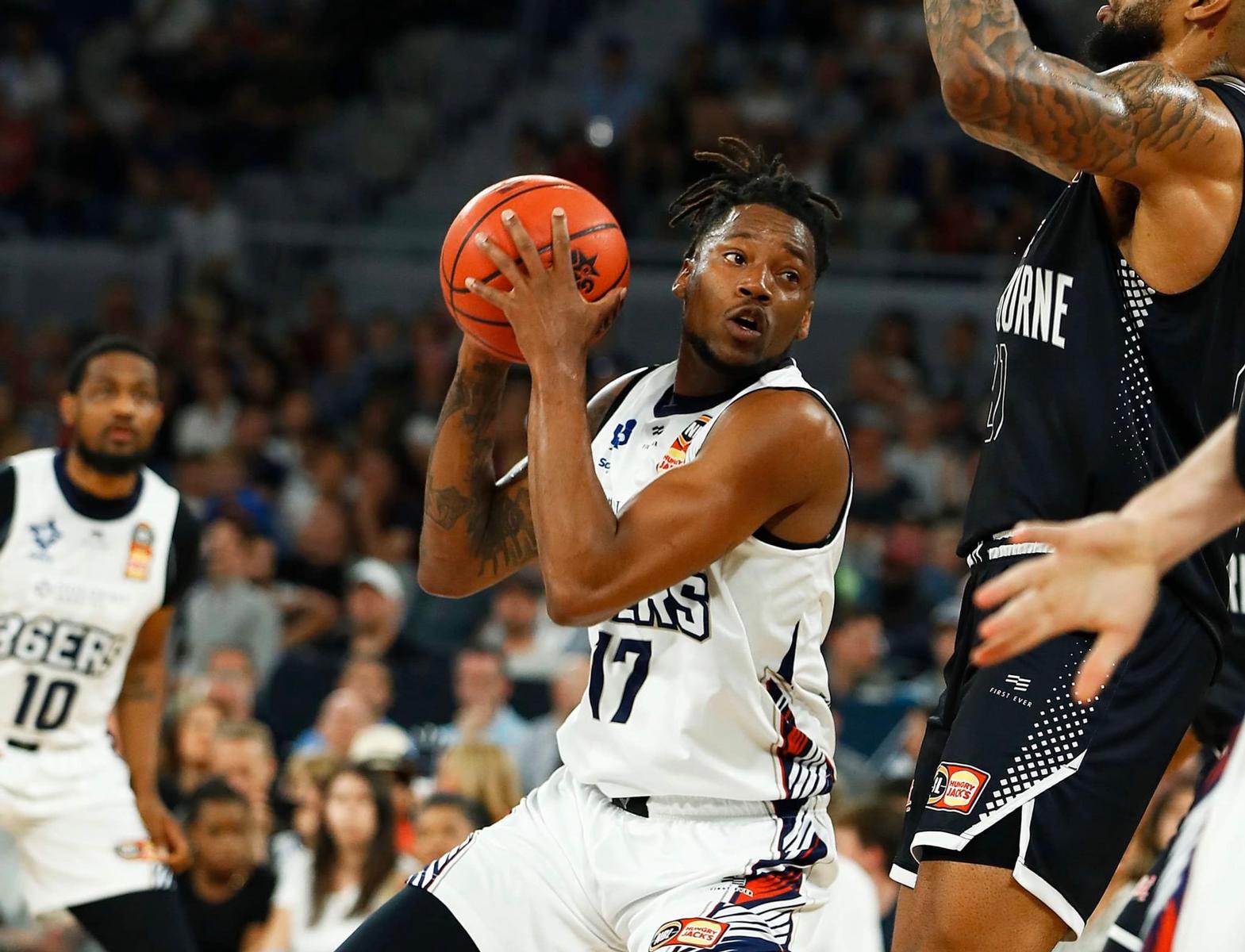 Ili and Long then got back to work, Long with 19 points on 9-of-11 shooting and eight boards at the break, the 36ers with Johnson and Randle back on and Melbourne quickly again out to a 58-44 halftime lead.
It was United's highest-scoring half of the season, Prather was back and the 36ers also were back ... at the drawing board.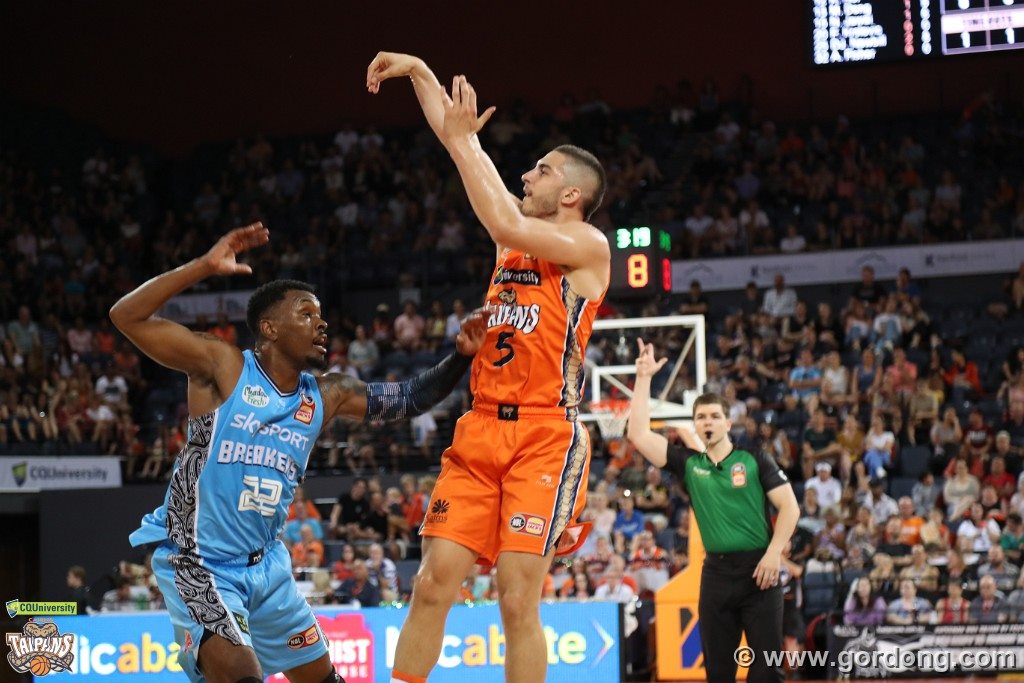 IN Cairns, despite reintroducing replacement import Glen Rice Jr (30 points, 12 rebounds, eight assists), New Zealand last night was struck dumb by the Taipans as they unleashed one of their most memorable four-quarter efforts.
With a 31-point opening period, backed by a 30-point second, the Orange were flowing, ahead 61-44 at halftime and en route to a serious home win that now most assuredly brings Cairns into Final Four conversations.
The Breakers never tasted the lead, despite a workmanlike 27-20 third period, Cairns boasting three players with 20 points or more - namely Scott Machado 22, Majok Deng and DJ Newbill with 20 apiece.
Machado had seven assists, Cam Oliver a 12-point, 10-rebound double double. Mirko Djeric's 12 points coming off a perfect 3-of-3 threes and 3-of-3 frees, Cairns growing in confidence with every outing now.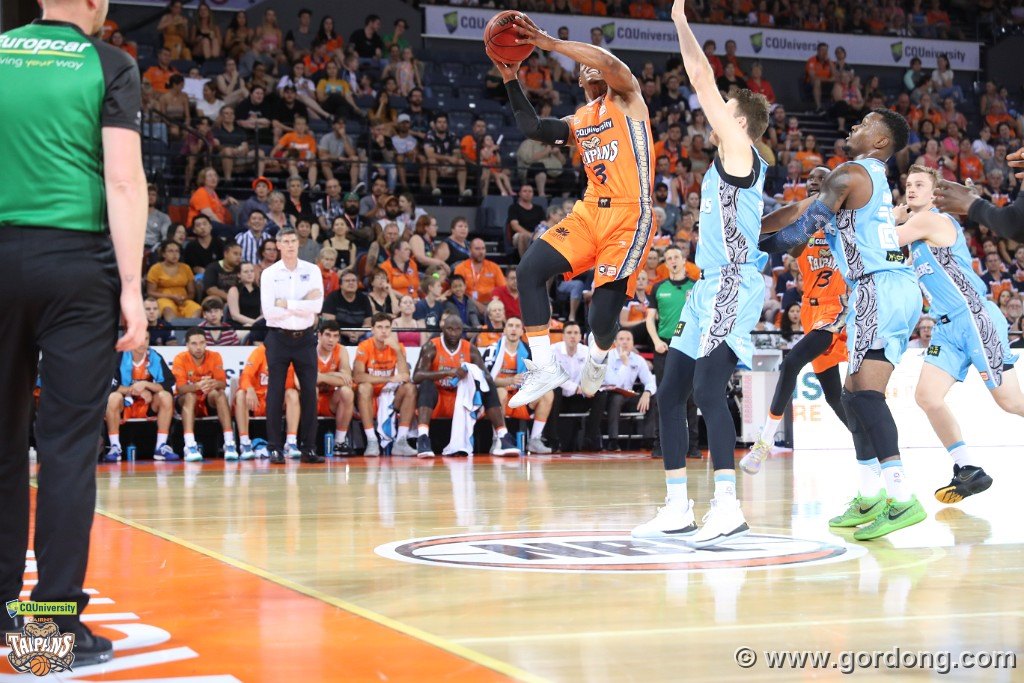 * * *
NOT entirely unexpectedly, the Wildcats climbed off the canvas in Perth last night and gave the incoming league-leading Sydney Kings a belting of monumental proportions.
The Red Army was celebrating even more wildly than the Orange Army in Cairns as Bryce Cotton, Terrico White, Nick Kay and Clint Steindl manufactured a 70-point first half, the highest-scoring first half by any club since 2010.
The warning shots were fired early with Perth's 30-point opening period its best of the season.
But its boards dominance was historic, 23 offensive rebounds - Dario Hunt with seven O boards, the same amount as Sydney - in a 57-33 disparity which spoke volumes to the Wildcats' effort levels.
Cotton, White and Steindl made monster shots in the second quarter and while the second half was far more pedestrian by both teams, this was over at the interval.
Perth led by 30 at 75-45 in the third as the Kings had no answer or no system to stall the inevitable, the 19-point final margin flattering Sydney.
Wildcats coach Trevor Gleeson revved up his troops, had them back playing "Wildcats basketball" and Cotton had Casper Ware's measure to boot.
Ware's 13 points came off 3-of-15 shooting, with no assists and two turnovers. Cotton scored 27 and had eight boards and three assaists, Kay out of his recent funk for 19 points at 75 percent, with 2-of-2 threes, 13 rebounds, three assists, three steals and a block.
The Wildcats now face South East Melbourne Phoenix in Melbourne as Sydney goes home to host the Cairns Taipans who are 0-10 at Qudos Bank Arena.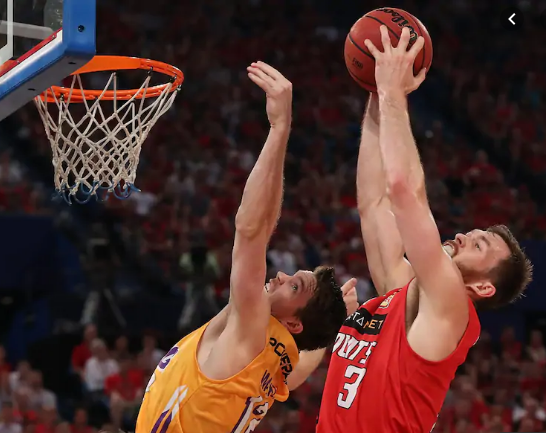 CAIRNS TAIPANS 108 (Machado 22, Deng, Newbill 20, Djeric, Oliver 12, Noi 10; Oliver 10 rebs; Machado 7 assts) d NEW ZEALAND BREAKERS 90 (Rice 30, Henry 19, Weeks 15, Ashley 11; Rice 12 rebs; Rice 8 assts) at The Orange Grove, Cairns Convention Centre. Crowd: 3,992
PERTH WILDCATS 96 (Cotton 27, White 20, Kay 19, Steindl 13; Kay 13 rebs; Cotton 4 assts) d SYDNEY KINGS 77 (Ware 13, Bogut 12, Tate 11, Bruce 10; Bogut 8 rebs; Bruce 4 assts) at The Jungle, RAC Arena. Crowd: 12,270
MELBOURNE UNITED 112 (Long 34, Trimble 20, Prather 17, Goulding 14; Long 15 rebs; McCarron, Goulding 4 assts) d ADELAIDE 36ERS 90 (Griffin 34, Randle 17, Teys 16, Drmic 14; Griffin 9 rebs; 4 with 2 assts) at The UN, Melbourne Arena. Crowd: 6,370