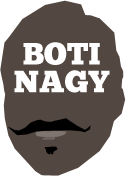 ---
Advertising opportunities available.
Please contact me.
---
NBL: When eight isn't enough
Tweet
THE long-awaited NBL season hasn't disappointed, every game of the first round decided by nine or less points for the first time in league history, and most-watched LaMelo Ball pulling together a fine debut for Illawarra.
The Hawks still bit the dust regardless, new head coach Matt Flinn making a rookie mistake trying to distribute minutes for all of his rotation instead of focusing on winning.
And the historic first-ever "Throwdown" - the Melbourne derby between United and the Phoenix - could not have been a better launch for the 2019-20 season.
"THROWDOWN I" had key players missing, Melbourne United down Casey Prather and David Barlow to injury and South East Melbourne without Adam Gibson and Terry Armstrong for its NBL debut.
The Phoenix then suffered a further massive blow after just five minutes when Tai Wesley injured a hamstring and limped from Melbourne Arena. He already had eight points on a perfect 3-of-3 shooting so it was no small factor.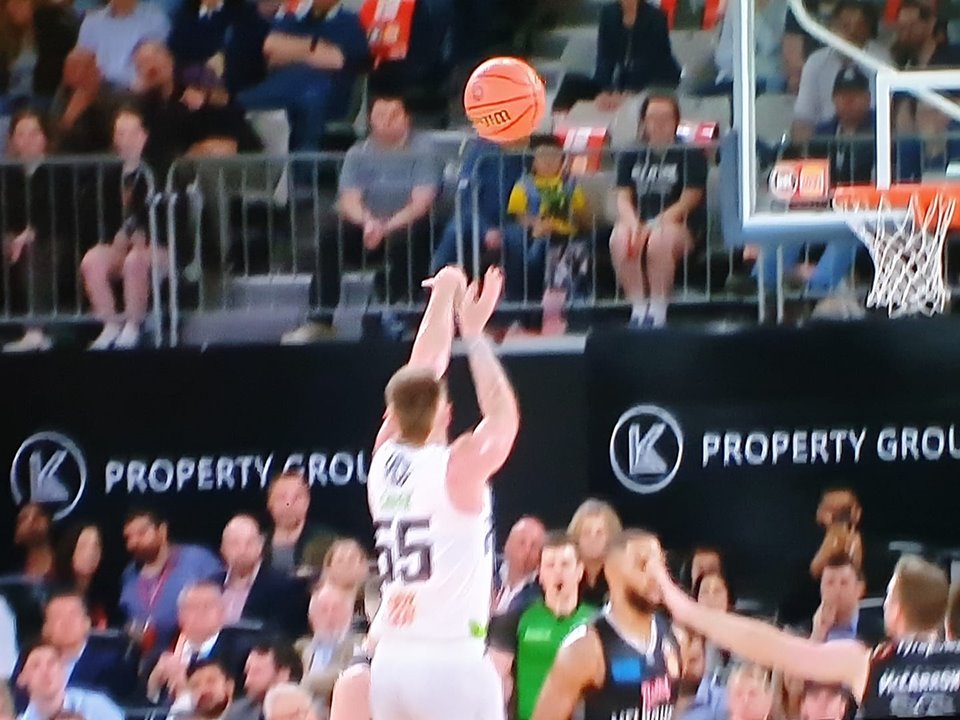 MATCH-WINNER: Mitch Creek fires the back-breaking triple with 50.7 seconds left.
Regardless, Mitch Creek was on fire and en route to 28 points (at 50 percent, including 4-of-5 threes), 11 rebounds, four assists and a block in arguably the finest NBL game of his storied career.
South East jumped out to lead immediately and United seemed caught unaware, Shawn Long jacking a 3-point attempt just minutes into the game and Melo Trimble obviously nervous - Casper Ware's shoes are big ones to fill - turning the ball over seven times.
Chris Goulding kept United in the contest and Mitch McCarron was typically active. Despite that, Simon Mitchell's Phoenix team never lost focus, Dane Pineau grabbing seven boards, Kyle Adnam his livewire self and Kendall Stephens providing bench scoring.
Further hindered by John Roberson's foul problems, Phoenix had to weather United's strong fightback in front of 10,300 cheering fans.
Roberson still came up big in the final period while Creek's 3-pointer with 2:28 gave Phoenix an 84-78 lead. Phoenix turnovers allowed Melbourne back into it, the game tied at 84-84 on Goulding's layup (below) from Shea Ili's steal.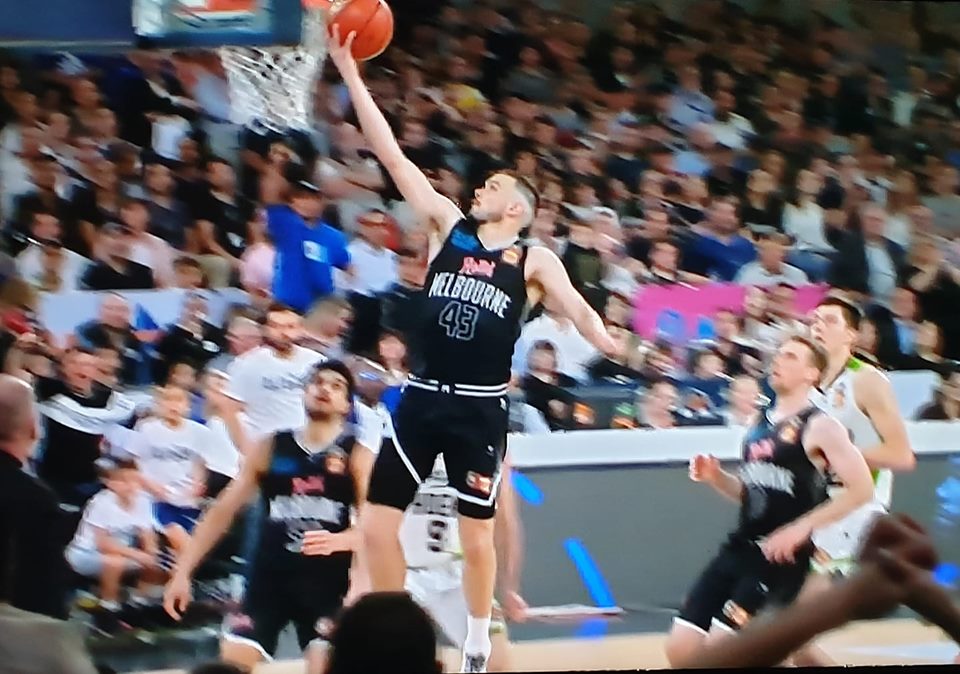 Creek then swished a 3-pointer with 50.7 seconds left for 87-84 and it was virtually over, Melbourne with just a few poor decisions left to make down the stretch.
CAIRNS appears to have the same problem already that underpinned such a poor start to 2018-19 - an inability to close out a win.
For three quarters, the Taipans had highly-rated Sydney looking more like paupers than Kings, much to the delight of the ever-faithful Orange Army.
But an 8-point last quarter was suicide as the Taipans lost their home opener for the second year in a row, beaten 79-71 as the Kings uncorked a 22-point final period.
It wasn't a pretty win by any stretch of the imagination, but, ultimately, who cares? It is a number in the W column for Sydney, while the Snakes start with an egg.
Casper Ware conducted a Kings orchestra which had more than its share of willing soloists, Cairns left hearing only violin music.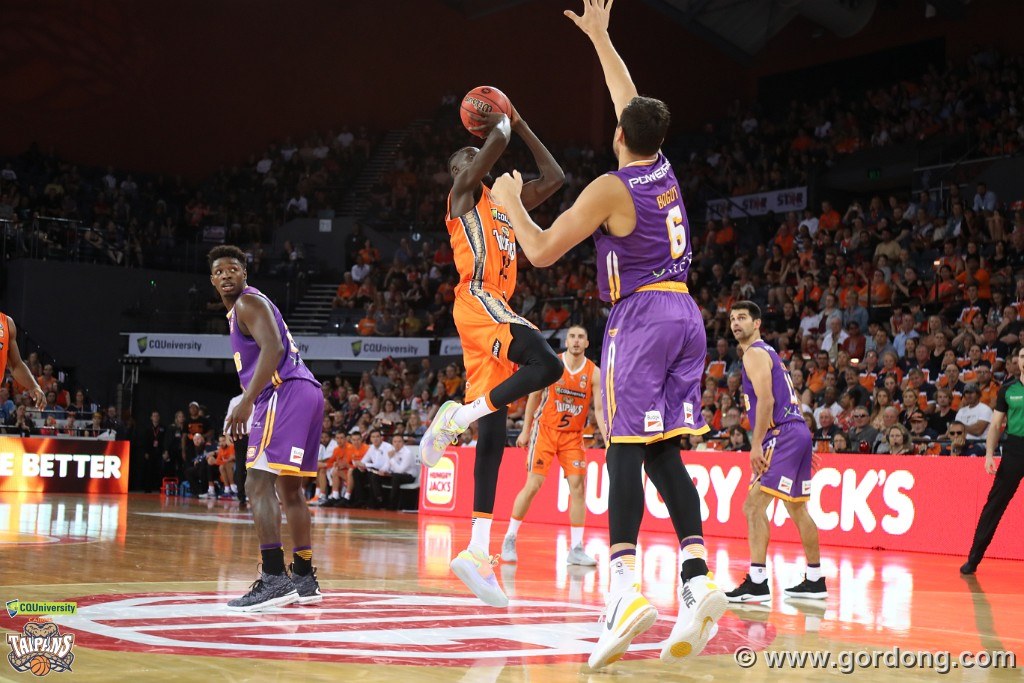 WITH superstar Olympian Chris Goulding joining Prather and Barlow on Melbourne's injury list, few would have given United, also backing up from their clash with SEM, any sort of shot to beat the defending champion Wildcats in Perth.
Well someone forgot to tell Dean Vickerman and Co who came out firing and had the upper hand in this right until the final 12 seconds. It was with just 11.8 remaining that Terrico White fired in his match-winning 3-pointer for the great 94-93 escape!
Melo Trimble (25 points, 7 rebounds, 5 assists) led from the front for the visitors, but the cameos were legion.
Alex Pledger had 12 points on 6-of-6 shooting, Jo Lual Acuil had a career night with 14 points, Mitch McCarron's 17 points and Shawn Long's 15 both came at 67 percent. Dillon Stith had six points on 3-of-3.
Perth was in shock, let's be frank. When do the Wildcats give up 54 points in a half, at home?
Of course, when you have Bryce Cotton, you're never far out of the contest and while Dario Hunt struggled adjusting to the officiating, Nick Kay showed his improvement from the World Cup with 18 points on 7-of-8 shooting, seven rebounds, seven assists, three steals and a block.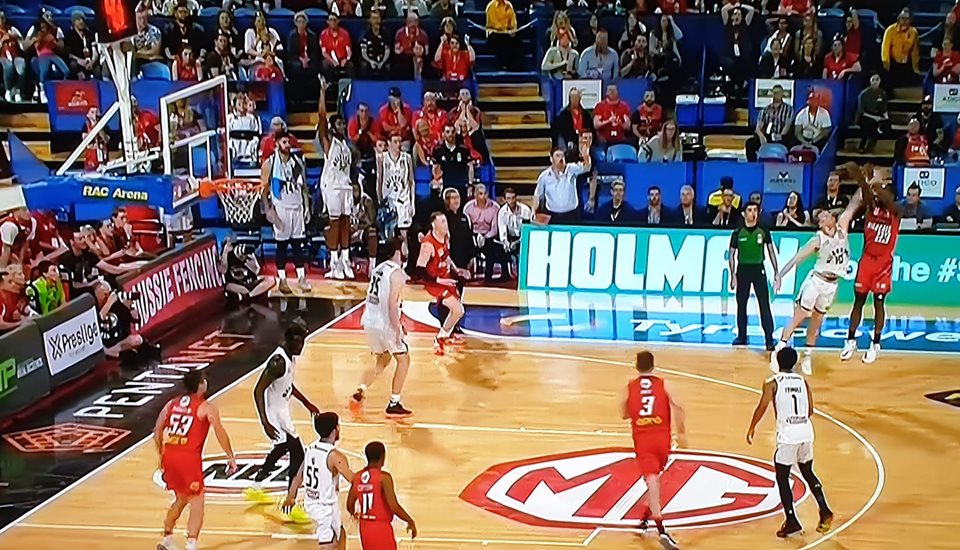 And then there was Terrico White (above), breaking the hearts of United fans. As usual.
ALL eyes were on the NBL debut of LaMelo Ball in Wollongong but it was Nathan Sobey who came out firing triples for Brisbane and quickly establishing the Bullets.
Matt Hodgson was huge in the paint and Cam Gliddon also efficient as Illawarra started top heavy - with both Josh Boone and AJ Ogilvy playing together.
It wasn't until Matt Flinn introduced NBA veteran Aaron Brooks that the Hawks started to spark and grafted their way back into this.
But when it mattered, it was Lamar Patterson who showed the way for Brisbane. his 3-pointer with 66 seconds left making it 84-78 to Brisbane and sealing the deal.
Just for good measure though, he hit a baseline jumper for 86-78, then iced two free throws for 88-81 and this was done.
Ball made a fine debut with 12 points, 8 rebounds, 4 assists, 4 steals and a block. But Flinn finding only 4:21 for Dave Andersen, who had four points on 2-of-2 shooting and an assist in those meagre minutes, showed how badly he got his rotations wrong.
ROUND ONE
SOUTH EAST MELBOURNE PHOENIX 91 (Creek 28, Roberson 20, Adnam 11; Creek 11 rebs; Creek 4 assts) d MELBOURNE UNITED 88 (Goulding 27, Long 26, Trimble 16, McCarron 13; Long 13 rebs; Trimble 6 assts) at The UN, Melbourne Arena.
SYDNEY KINGS 79 (Ware 23, Lisch 18, Tate 14, Newley 10; Bogut 12 rebs; Bogut, Ware 5 assts) d CAIRNS TAIPANS 71 (Noi 14, Oliver, Machado 13, Jawai, Newbill 10; Noi 12 rebs; Machado 8 assts) at The Orange Grove, Cairns Convention Centre.
PERTH WILDCATS 94 (Cotton 21, White 20, Kay 18; Kay 7 rebs; Kay 7 assts) d MELBOURNE UNITED 93 (Trimble 25, McCarron 17, Long 15, Acuil 14, Pledger 12; Trimble 7 rebs; Trimble 5 assts) at The Jungle, RAC Arena.
BRISBANE BULLETS 90 (Patterson 25, Sobey 17, Hodgson 14, Cadee 12, Gliddon 10; Patterson, Gliddon 8 rebs; Braun 6 assts) d ILLAWARRA HAWKS 81 (Brooks 23, Ogilvy 13, Ball 12, Blanchfield 10; Ball, Blanchfield 8 rebs; Ball 4 assts) at The Sandpit, WIN Entertainment Centre.