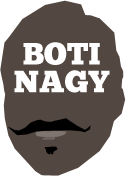 ---
Advertising opportunities available.
Please contact me.
---
NBL in crisis, as usual
Tweet
A FRIEND of mine and long-time basketball tragic just sent me a message saying when you don't have passionate, visionary people at the top, this is what happens.
The "this" to which he is referring is the parlous state of the NBL which today plumbed new depths with a second club in a month - this time the Townsville Crocodiles (as referenced here last week as being on shaky ground) - going into voluntary administration.
Unable to get any direction from an NBL in denial and out of touch with all things basketball, the Crocs had no alternative but to join Wollongong Hawks on the sidelines.
Sure, we all hope it is just "temporarily" but we all fear it's not.
What the Crocs needed to know was simple.
Is there a Brisbane Bullets team?
Will the Hawks be around in 2015-16?
Is any other club in trouble?
Will we have nine teams? Or eight? Or seven? Or six? Or a league at all?
Reasonable questions all, especially when you're trying to drum up investors and support for your club.
But did they get any answers?
Has anyone?
Does anyone even know who is running the league?
It sure isn't interim CEO Bret Mactavish who regularly refers even the most menial operational query to the Board, will snap at journalists asking reasonable questions - similar to Townsville's questions - and handball any and all media inquiries to chairman Graeme Wade.
Graeme the Accountant has waded right into the middle of a quagmire.
In that sort of confused quicksand, transparency doesn't appear a strong suit.
So where are the clubs in this?
Where is New Zealand, which so magnificently won its fourth Championship in five years on Sunday?
That was a mere two days ago!
Where is Cairns, which so gallantly lost Game 2 but is now the No.1 NBL team in Australia?
Where are the owners and CEOs of Adelaide 36ers, mighty Perth Wildcats, Melbourne United and Sydney Kings?
The Wildcats are talking about playing games against Asian teams. Great stuff. So what if there's no actual NBL to compete in.
The Kings are trying to retain Josh Childress.
Um, will he have a league to play in?
You know how several club ownerships found out about Townsville following Wollongong into administration today?
On Twitter and social media.
Where was the NBL?
Why can't it ever get on the front foot?
Why is the NBL Board playing politics with its clubs when it needs to be finding ways to make life easier for them, not harder?
Do we want a league? Do we have anyone who even knows how to run one?
Last week we threw up four alternative options that might make the league viable and greater minds than mine probably could add another dozen.
Maybe a condensed April-to-August season, bringing back some of our overseas high flyers to play and supplement their incomes in winter. OK, we won't get an Andrew Bogut but we might get a Chris Goulding. Play midweek, work WITH football, not against it. (That's a fight we can't win.)
The problem is the people running our game have zero ideas how to make it work, how to get clubs from massive losses, to break even, and to profit.
Perth can do it, but its situation is unique. Cairns has done it too but again, its situation is unique.
When a club with as rich an NBL history as the Crocodiles joins a foundation club such as the Hawks in VA, and has to do it because the NBL can offer no clear direction of how 2015-16 will even look, how in Naismith's name are they to plan ahead?
How can they attract investors?
Let's not even talk about how botched the television deal is - if there is even one on the table.
TEN bolted as fast as it could. It didn't even send a representative to Auckland for Game 2's broadcast.
Yet here we all sit, as basketball lovers, hoping by some miracle this will all work out.
Blind faith. That's what we have.
Unfortunately, right now it is definitely a case of the blind leading the blind.
WHILE still delivering bad news, my (e)mail is Bendigo Spirit are in crisis too.
Maybe BA should look into that and stabilise that situation before announcing a new WNBL team?
Just a thought.
Online