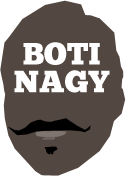 ---
Advertising opportunities available.
Please contact me.
---
NBL needs a dictator, not just dicks
Tweet
THE NBL has tried a lot of different ways to go - sideways and backwards mostly - so why not start afresh and appoint or annoint a dictator instead of just another dick?
Since it launched in 1979 - making it one of the longest-running national sporting competitions in Australia - so many differing types of governance have been tried but never the concept of a commissioner or, for want of a more understandable term, a dictator.
Look what it did for the NBA when Larry O'Brien's reign was followed by David Stern?
As its independent boss, or "Commissioner", Stern made decisions which ostensibly were only in the league's best interests.
Self-interest was shelved and the NBA steadily grew into a global phenomenon.
Sure, it would be simplistic to lay all of its subsequent success at Stern's feet. After all, it was the Bird-Magic rivalry of the 80s which fuelled growing wider interest before the arrival of Michael Jordan to further capture the hearts and minds of the world at large.
But it was Stern who ensured the NBA capitalised. And when the "bad boys" of the Detroit Pistons flaunted the rules to become winners but in an unattractive form, he then changed the rules for the betterment of the NBA.
You reckon the Pistons were thrilled about that?
Clearly not, but Stern put the LEAGUE first.
He got it to the point where even its annual draft is now watched around the world!
The freakin' draft!!
Talk about "entertainment".
"And with the 29th selection, the Portland Trail Blazers pick .... "
Rivetting.
But yes, now it is impossible not to care.
A dictatorship worked for the NBA and after 36 years of tail-chasing and history-repeating, why couldn't it be explored by the NBL over the next three-to-five years, pulling everyone back into line?
Yes, when Rick Burton was NBL CEO, he had his title changed to "Commissioner" but he wasn't, not in any real independent sense.
The NBL has the model Melbourne United's majority owner Larry Kestelman presented almost a year ago and which I ran here at the website on March 11. (Check it out here if you missed it then: http://bit.ly/1D4lelY)
The clubs rejected it at the time and maybe you can see their point of view, given they were just one year into the post-Basketball Australia shemozzle and still riding high.
But less than a year on and the clubs have managed to get themselves into such a pickle Wollongong Hawks and Townsville Crocodiles are in voluntary administration! What an excellent example for a league of how NOT to self-govern, self-interest ruling.
My information is a new version of the Kestelman model - in which he becomes basketball's equivalent of soccer's benefactor Frank Lowy - again is on the table for NBL clubs to discuss.
Given the league's existing free agents become available for recruiting from April 30, I'd suggest the time frame for a decision is fairly tight now.
New NBL Chairman Graeme Wade repeatedly has used his lack of knowledge about basketball as a sport as a selling point for his independence. In this instance, his knowledge of accountancy must surely leap to the fore given Kestelman's model - despite giving him 51 per cent ownership of the NBL - guarantees a return to the existing (lack of) structure if it isn't profitable in three years.
To me that sounds like going to the casino and gambling with the house money.
Why not, if it takes the pressure off Wollongong, Townsville and Adelaide in the short-term and all existing clubs in the long term?
Why not, if it means expansion into Brisbane and a second Melbourne club?
Just simply, why not?
This "death by a thousand cuts" as recently paraphrased by Andrew Gaze, has done the NBL no good across mainstream Australia.
Kestelman may not be the answer. But I don't see a better one which isn't pie-in-the-sky, already-tried-and-failed or the musings of diehards dreaming of a better world which 36 years has shown does not exist.
Online