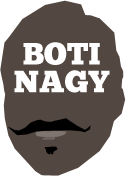 ---
Advertising opportunities available.
Please contact me.
---
NBL PotW: JR to the rescue
Tweet
IT'S no argument this round there were some great individual performances but the standouts were the respective backcourt pair of Jerome Randle and John Roberson.
Yes, Sydney's Casper Ware again carving up his former club United was fun to behold and Bryce Cotton firing in the daggers at Cairns, then at home to Brisbane also were a sight to enjoy.
But really, this round's Basketball On The Internet Player of the Week award came down to the head-to-head of the two guards who had everybody talking.
They even actually went head-to-head for portions of Friday's right-to-the-wire 113-111 thriller between Randle's Adelaide and Roberson's South East Melbourne.
Randle came out of it with a 26-point, 8-assist haul and, most importantly, the win.
Plus you know if you are a regular here that scoring match-winning baskets generally sends a player to the top of the list when it comes to our weekly award.
And Randle hit not one, but two huge jumpshots down the stretch to carry his 36ers to the win.
Roberson had a very tidy game, for 22 points and four assists but Randle was better on the night and also came out with the all-important W.
Fast-forward to Sunday and with scores locked 96-96 at Auckland's Spark Arena, Randle coolly ran down the clock, worked off Daniel Johnson's screen and swished a 3-pointer to beat the Breakers.
He enjoyed a 29-point return, with four assists and two steals on top.
It would be easy to forget those match-winning performances by Randle in the blaze of unprecedented heroic brilliance which was Roberson's finish to the Phoenix's 112-105 overtime win over Cairns Taipans at the Fire Pit.
The Phoenix were gone, trailing 89-95 in regulation with 23.3 seconds left. That was the precise moment Mitch Creek stole an errant Jarrod Kenny pass, leading to a missed Ben Madgen 3-point attempt but a key offensive rebound by Dane Pineau.
He fed the ball back out, Adam Gibson flipped it to Roberson and he iced a monster threeball.
With only 11.1 seconds to play, Cairns took timeout, advanced the ball to the frontcourt, and Kenny again turned it over, his inbounds pass picked off by Pineau.
The ball relayed to Roberson, he set out for the wing, pulled up and swished a second 3-pointer for 95-95 and overtime.
South East scored 17 in the five-minute extension and Roberson had 15 of them for 21 points in 5:11 of actual action.
It gave him a final line of 32 points and 8-of-14 threes ... and he was 3-of-9 before his 5-of-5 threeball avalanche which buried the Orangemen.
Very few have seen anything like that before.
Randle averaged 27.5 points at 55 percent, 2.5 rebounds, 6.0 assists, 1.0 steals for the round.
Roberson averaged 27.0 points at 54 percent, 1.0 rebounds, 4.0 assists, 0.5 steals. He also hit 11-of-22 threes.
But in working out our Player of the Week, the bottom line was Randle twice hit game-clinching shots, securing two wins to one, and one of those wins was over Roberson. There wasn't a lot in it, but Randle is our Player of the Week.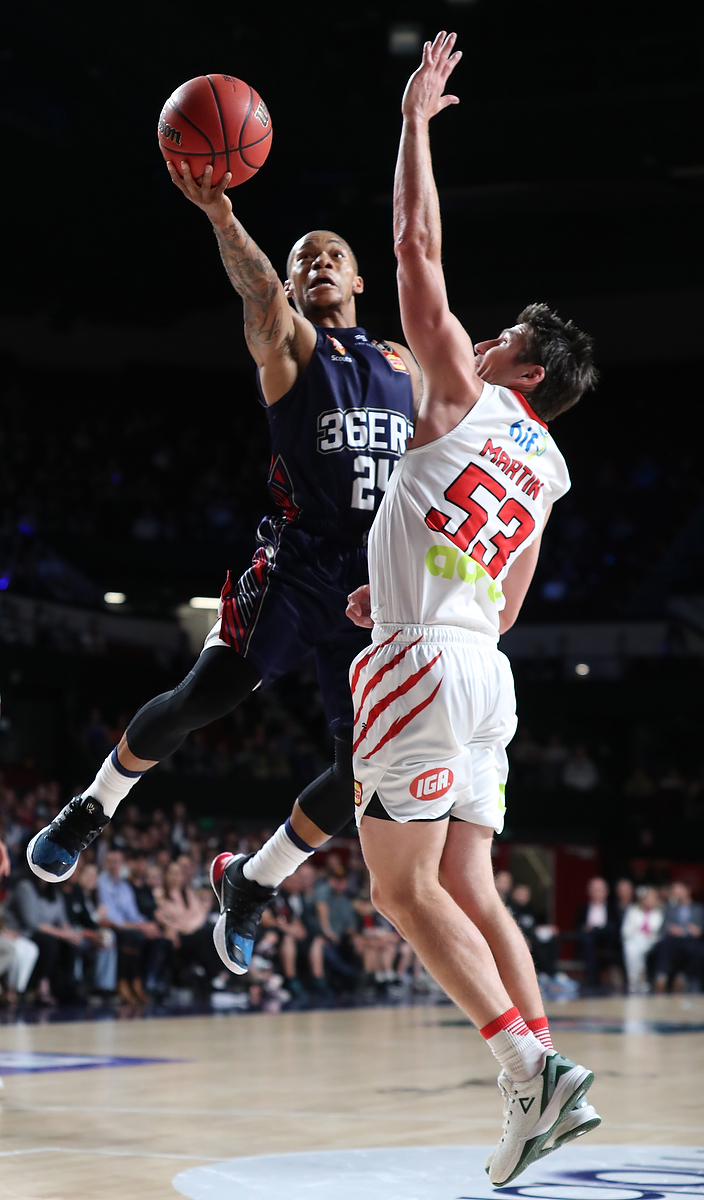 BASKETBALL ON THE INTERNET PLAYER of the WEEK
Round 1 Mitch Creek (SEM Phoenix)
Round 2 John Roberson (SEM Phoenix)
Round 3 Andrew Bogut (Sydney Kings)
Round 4 Bryce Cotton (Perth Wildcats)
Round 5 Shawn Long (Melbourne United)
Round 6 LaMelo Ball (Illawarra Hawks)
Round 7 Melo Trimble (Melbourne United)
Round 8 LaMelo Ball (Illawarra Hawks)
Round 9 Daniel Johnson (Adelaide 36ers)
Round 10 Scott Machado (Cairns Taipans)
Round 11 Jerome Randle (Adelaide 36ers)