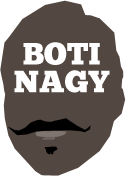 ---
Advertising opportunities available.
Please contact me.
---
NBL PotW: This one was a coin toss
Tweet
ROUND 19 of the NBL certainly was big in the fortunes of a few teams still trying to grab that coveted fourth spot for the playoffs but when it came down to super individual performances from which to select out Player of the Week, it was truly tough to split two of them.
But before we get to them, how about the Brisbane Bullets? The form team going into the round, they failed to shut the door on New Zealand and when they lost again in Perth, threw their own post-season hopes under the bus.
Nathan Sobey had a season-high 30 points in the loss to the Breakers but could muster a mere 11 in Perth to remove himself from any Player of the Week conversation.
Teammate and three-time Player of the Week this season, Lamar Patterson had 18 points in that one, but only two rebounds, one assist and three turnovers in what was not his finest hour.
Against the Wildcats, he was more like his usual self, compiling 25 points, 11 rebounds and three assists but those numbers were insufficient to get his team, or Patterson, across the line.
In fact Nick Kay was huge for the Wildcats with 23 points on 9-of-13 shooting, 3-of-3 threes in that lot, eight rebounds, five assists, a steal and a block.
And Bryce Cotton brought the win home with 25 points, six rebounds, five assists, a steal and a block, and a perfect 14-of-14 from the free throw line, so important down the stretch.
Melbourne hosted two games but neither the United-Hawks or Kings-Phoenix matches had anyone stand out to the point of challenging as Player of the Week.
No. That came down to New Zealand's Scotty Hopson and Cairns' Cam Oliver.
Both players were on the hardwood well into 30-plus minutes, such was their impact.
Oliver dominated Adelaide with 31 points at 65 per cent, 12 rebounds, three assists, one steal and two blocks and threw down one of the dunks of the year, the "Oliver Twist".
Hopson scored 31 points at 50 per cent, stroked 8-of-8 free throws, along with seven rebounds, four assists and two steals.
So which was the better performance? Well, honestly, both were outstanding, so importance of the games themselves comes into the equation as a factor.
Oliver was the star in a 99-80 road rout of an Adelaide team in despair. Hopson had to get the job done in a do-or-die season-defining road game and in the process, lowered the colours of Bullets' All Star Patterson.
That was the final factor in Hopson claiming our award and for a record fourth time this season. No wonder he's elated.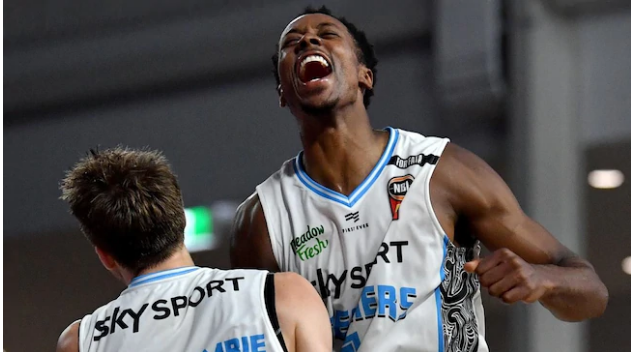 BASKETBALL ON THE INTERNET PLAYER of the WEEK
Round 1 Mitch Creek (SEM Phoenix)
Round 2 John Roberson (SEM Phoenix)
Round 3 Andrew Bogut (Sydney Kings)
Round 4 Bryce Cotton (Perth Wildcats)
Round 5 Shawn Long (Melbourne United)
Round 6 LaMelo Ball (Illawarra Hawks)
Round 7 Melo Trimble (Melbourne United)
Round 8 LaMelo Ball (Illawarra Hawks)
Round 9 Daniel Johnson (Adelaide 36ers)
Round 10 Scott Machado (Cairns Taipans)
Round 11 Jerome Randle (Adelaide 36ers)
Round 12 Scotty Hopson (NZ Breakers)
Round 13 Scotty Hopson (NZ Breakers)
Round 14 DJ Newbill (Cairns Taipans)
Round 15 Lamar Patterson (Brisbane Bullets)
Round 16 Scotty Hopson (NZ Breakers)
Round 17 Lamar Patterson (Brisbane Bullets)
Round 18 Lamar Patterson (Brisbane Bullets)
Round 19 Scotty Hopson (NZ Breakers)