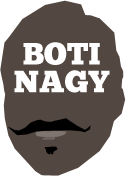 ---
Advertising opportunities available.
Please contact me.
---
NBL PotW: You don't need to be a scorer
Tweet
PERTH wildcats captain Damian Martin is living proof in our NBL, you can decisively influence a contest without being a scorer.
He's been doing it throughout his storied career but he's not the only one. The man who last season inherited his crown as the NBL's Best Defensive Player - no, not Dane Pineau - Andrew Bogut, again has shown there's more ways to skin a cat, or win a ballgame.
Sure, last night it was Illawarra's NBA veteran Aaron Brooks who put on a show against the 36ers, scoring 31 points - the season high so far, topping 30s by John Roberson and Lamar Patterson - and doing it at 65 percent, with 4-of-8 threes, plus five rebounds and three assists.
But the Hawks went down regardless.
Now regular readers here know if you score a game-winning basket, you automatically have one hand on Basketball On The Internet's Player of the Week award.
Perth's Bryce Cotton did just that to sink United in Melbourne on Sunday. He concluded his afternoon with 27 points at 50 percent, 2-of-3 threes, alongside five rebounds, two assists and a steal, plus the remarkable match-winning long-range basket.
Of course if you ARE a regular visitor here, you also know the Player of the Week is adjudged on ALL of a player's performances for the round and Cotton's other game was the 23-point home loss to Cairns in which he managed 14 points on 5-of-13 shooting, six rebounds, three assists and a steal.
It didn't eliminate him but it sure didn't do him a lot of good either.
Taipans import Scott Machado was the man in that one, his 18 points on 7-of-10 shooting, with 4-of-6 threes, further enhanced by five rebounds, seven assists and a steal.
Last week's winner John Roberson was right in the mix again, compiling 26 points at 54 percent, 5-of-9 threes, 10 assists and and four rebounds as his South East Melbourne Phoenix rocked the Hawks 106-102.
But sometimes it's your presence and basketball IQ which makes all the difference. This week, Bogut had both in abundance, setting up twin wins (home and away) over New Zealand Breakers by clogging the paint defensively and just being smart offensively.
He had 11 points on 4-of-6 shooting, 16 rebounds, five assists and five blocks in the 96-91 home win and was the keyway equivalent of the Loch Ness Monster.
In Auckland in the 76-66 success, Bogut had 13 points on 5-of-8 shooting, 16 rebounds, an assist, two steals and a block. That made his round averages 12.0 points on 9-of-14 shooting (64%), 16.0 rebounds, 3.0 assists, 3.0 blocks and 1.0 steal in two wins. It also indisputably made him our Basketball On The Internet Player of the Week.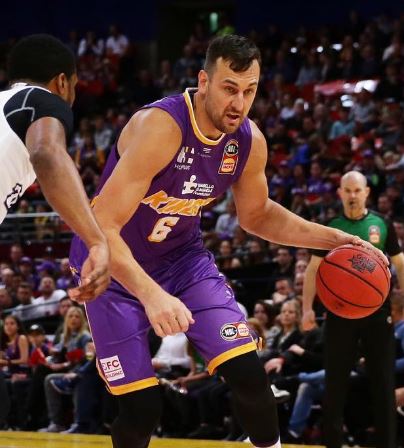 BASKETBALL ON THE INTERNET PLAYER of the WEEK
Round 1 Mitch Creek (SEM Phoenix)
Round 2 John Roberson (SEM Phoenix)
Round 3 Andrew Bogut (Sydney Kings)