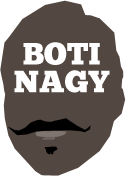 ---
Advertising opportunities available.
Please contact me.
---
Kings purple reign as United, Taipans also shine
Tweet
SYDNEY's 26-13 third quarter tonight gave the NBL leader breathing-space at the summit and formed the foundation of a comfortable 91-77 win over an Adelaide team still difficult to trust.
The first-placed Kings and the fifth-ranked 36ers both came into the contest off games against Perth - Sydney losing badly, Adelaide winning narrowly to set up today's showdown at Qudos Bank Arena.
The Sixers were very much alive too upto halftime but could not contain Jae'Sean Tate or Brad Newley (both with 20 points) while Andrew Bogut was his customary keyway presence with his 13 points at 75 percent, plus 10 rebounds.
Despite Casper Ware's shooting slump continuing - he was 4-of-16 with four turnovers - he still was there when the Kings needed him, six assists going with his 12 points.
Jerome Randle led Adelaide's scoring with 24 points on 7-of-16, Daniel Johnson produced a 15-point, 11-rebound double, but the 36ers shooting at 32 percent to Sydney's 47 undid the good work they did winning the boards.
It became ugly for the visitors midway through the third quarter when Bogut snared a defensive board, went coast-to-coast, the ball to Ware who fed Xavier Cooks for a dunk. A Tate 3-pointer followed and Sydney was out 56-47.
Adelaide grafted it back to 51-56 but came no closer and when Newley blocked a shot by Jack McVeigh to open the court for a Shaun Bruce layup, the margin blew out to double figures.
Dan Kickert's putback made it 65-53 and Deshon Taylor added two free throws after being knocked onto his butt by Harry Froling in one of the game's clumsier moments.
When Kickert drove past Johnson it was 69-53 and a 10-0 run.
By the last break, Sydney led 73-55 and, like Brisbane 24 hours earlier in Cairns, Adelaide was staring down an insurmountable challenge.
Bruce opening the last quarter with a triple gave Sydney its biggest lead at 76-55 and despite a desperate 10-2 run early by the 36ers to get it to 65-78, they were flattered by the final scoreline when Sydney cleared its bench.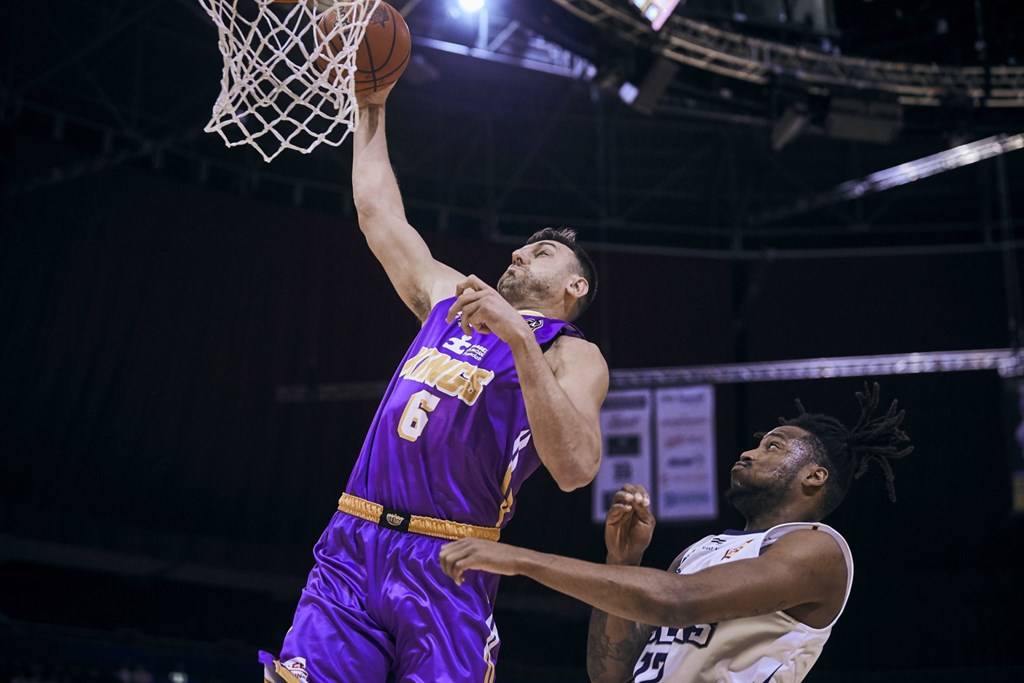 Sydney had taken a 47-42 buffer into the halftime break on the strength of a slick 3-pointer by Newley from the top of the key, but the differential was not representative of the half.
Tate was on fire early and the architect of a 9-4 lead before Randle hit his seventh point. Anthony Drmic scored six in a row off three well-executed Adelaide inbounds plays and Eric Griffin went straight to work when inserted at 4:17, scoring at 3:42.
He gave the 36ers the lead 19-18 from the stripe but a Ware three and Tate layup ensured Sydney would lead 25-23 after one.
Johnson enjoyed a solid second quarter but it was King Andrew - Bogut - who enjoyed a purple patch, going after Froling.
Bogut pushed the lead to 36-32 before Johnson had Adelaide ahead 42-41 off a 3-pointer.
Adelaide should have been closer or even up, but Obi Kyei couldn't hit open shots from the free throw area, or from close in, or from the 3-point line before managing a finger-roll to be 1-of-6 at the break. By the end of the game, he was no orphan when it came to his shooting stats.
SYDNEY KINGS 91 (Tate, Newley 20, Bogut 13, Ware 12; Bogut 10 rebs; Ware 6 assts) d ADELAIDE 36ERS 77 (Randle 24, Johnson 15, Griffin 12; Johnson 11 rebs; Randle 6 assts) at The Kingdome, Qudos Bank Arena. Crowd: 9,023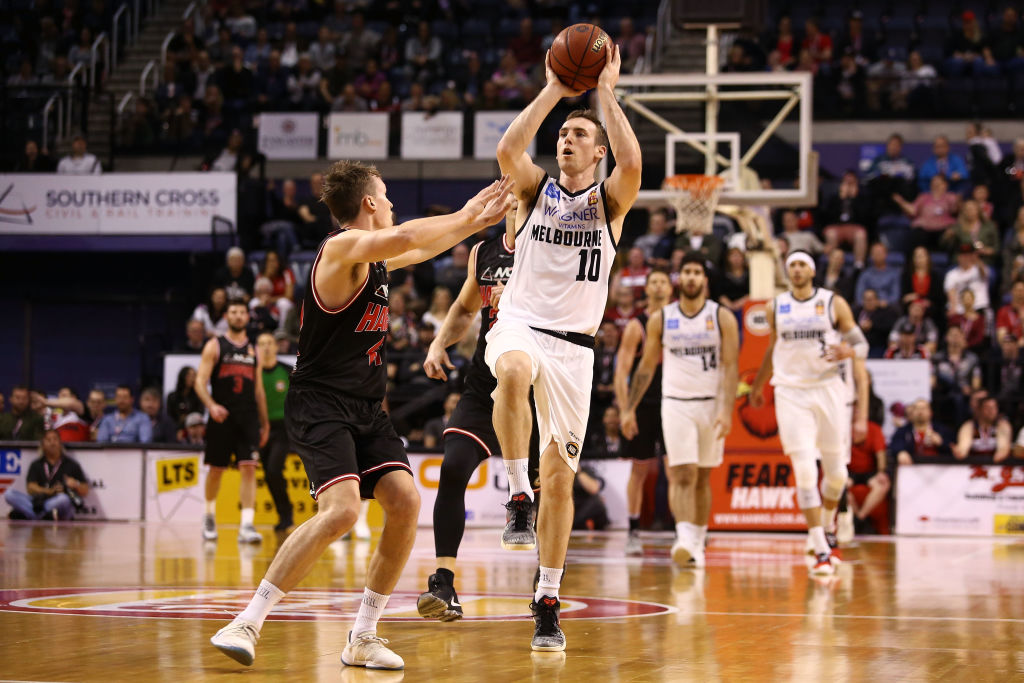 IN Wollongong, Melbourne distributed the ball better than in recent outings and ended its mini losing streak with a 104-91 win over the always-plucky Hawks.
Chris Goulding jointly led all scorers with 21 points including four 3-pointers, Stanton Kidd had his best game since joining United, his 21 points at 50 percent and with five triples.
Hawks vet Tim Coenraad found his stroke, nailing 4-of-5 threes in an 18-point haul he delivered at 70 percent, Illawarra turning up the heat after only trailing 50-55 at the main break.
Its 24-17 third quarter put it 74-72 ahead going into the final period, Illawarra's young guns again hustling, Josh Boone ultra-efficient for 12 points on 6-of-8 shooting, with 13 boards and Melbourne with work to do.
But Mitch McCarron (16 points at 67 percent) and Shawn Long with 17 at 53, came up trumps as Melo Trimble dished five assists, Goulding's big three-point play at 2:42 in the last giving Melbourne the buffer it needed at 94-84 to finally be in control.
Sunday Dech and Dan Grida maintained the rage but a Kidd basket again blew it out to 10, then his 3-pointer inside the final minute made it impossible.
For good measure, Goulding found Long for a massive dunk to close the contest.
MELBOURNE UNITED 104 (Kidd, Goulding 21, Long 17, McCarron 16, Acuil 10; Long 7 rebs; Trimble 5 assts) d ILLAWARRA HAWKS 91 (Coenraad 18, Blanchfield 14, Boone, Hobson 12, Naar 10; Boone 13 rebs; Hobson 9 assts) at The Sandpit, WIN Entertainment Centre. Crowd: 3,506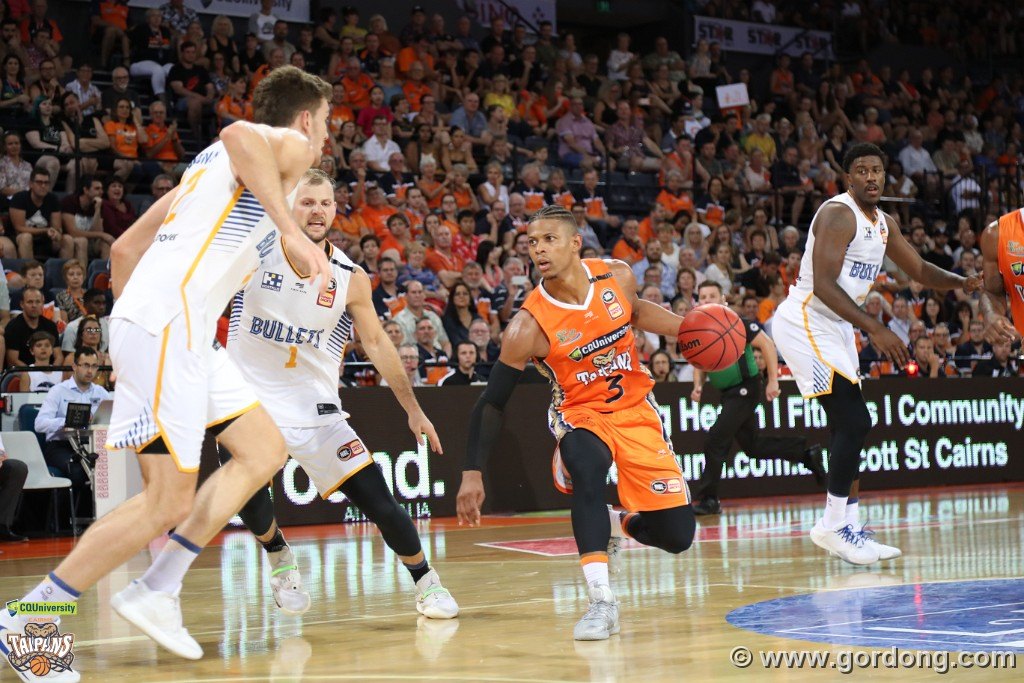 IN Cairns, the Taipans tried to finish their game against Brisbane in the same manner the Bullets blew last week's sure-thing over NZ Breakers but were unsuccessful and came away with the win regardless!
The Orangemen were in control virtually from the outset but their 29-16 third quarter was time-capsule worthy stuff as the Bullets began to implode in front of their eyes.
Bullets coach Andrej Lemanis copped a bench technical with 1:59 left in the third that put Cairns out 73-59 and it led by 18 (77-59) going into the last quarter on Nate Jawai's power basket (below).
It always was going to be a long road back but it started well with Taylor Braun's triple and Will Magnay's dunk slicing the deficit to 64-77.
Nathan Sobey again had it at 13 at 68-81, then his layup at 72-83 followed by a Lamar Patterson fast-break-bucket had it under double digits at 74-83.
Patterson's three-point play at 4:08 meant Brisbane was within reach 77-83 and with plenty of time, Cairns' composure seriously was under the spotlight.
DJ Newbill (28 points on 11-of-17 shooting, 3-of-5 threes) bumped the lead back to eight before Patterson drove again for 79-85.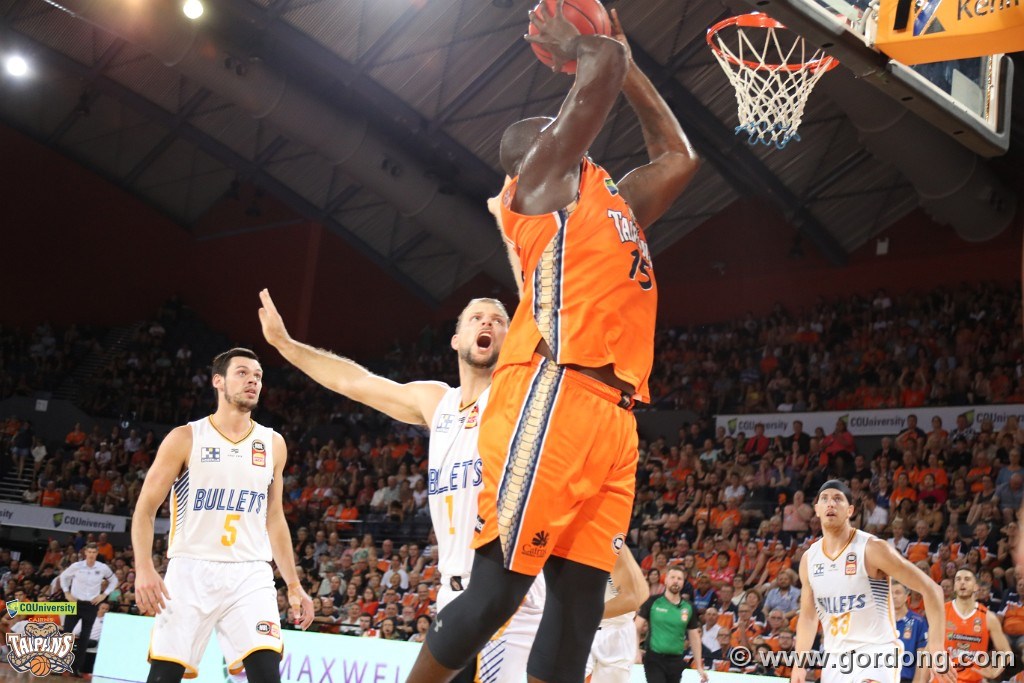 In his 100th game with Brisbane, Reuben Te Rangi's fast break layup meant the Bullets now were at 81-85, sphincters tightening all over Cairns Convention Centre.
With 1:14 to go, Patterson, who had nine of his 16 points in the final period, lobbed a ball for Magnay to finish and the score was 85-87.
Inside the last minute, Scott Machado's drive made it 89-85 and when Sobey was called for a travel, Newbill pushed the lead back to six at 91-85.
In the last half minute though, Cairns turned the ball over, Brisbane immediately did the same and Cairns made it a hat-trick of slippery-finger shenanigans, gifting the Bullets the ball again.
EJ Singler (20 points) scored off a putback and with 19 seconds remaining, Taipans took timeout.
From the inbounds, Machado created for Cam Oliver but Magnay got a piece of his dunk attempt (below), got after the ball and in a moment of madness, Machado grabbed him by the singlet!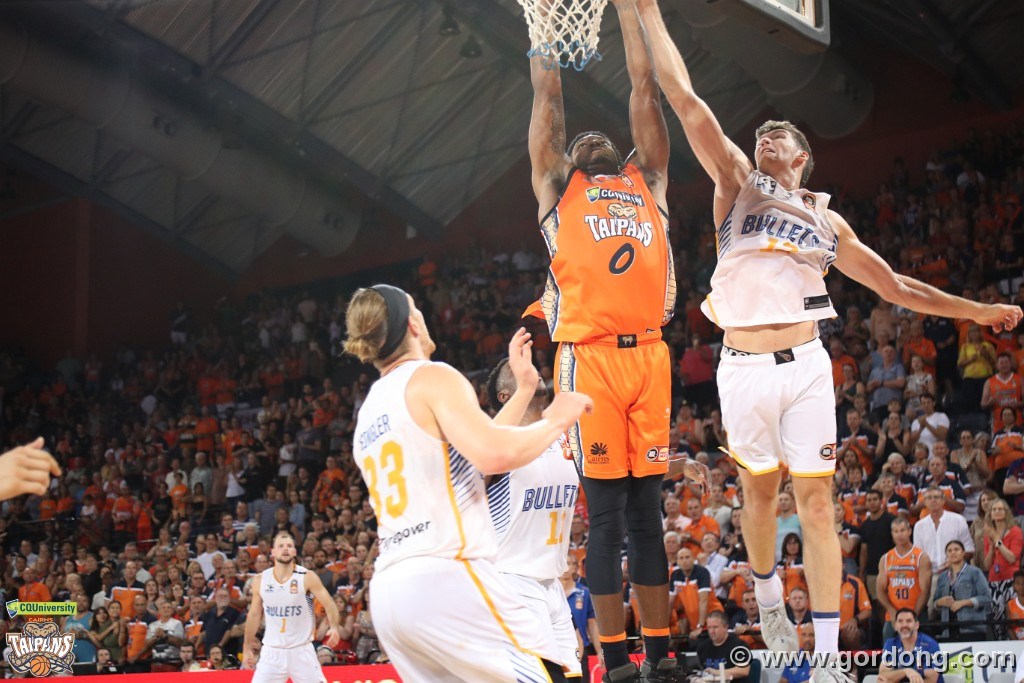 Automatic unsportsmanlike foul, Magnay converting both free throws and Brisbane with an additional possession, just 5.2 seconds left, down 89-91.
Under pressure on the catch, Cam Gliddon gave Sobey a nifty pass which his fellow Boomer then shot for the win from the top of the key. It missed and Cairns leapfrogged Melbourne into third place on its new 11-9 record. If only temporarily.
CAIRNS TAIPANS 91 (Newbill 28, Oliver 21, Machado 16, Jawai 12; Oliver 12 rebs; Machado, Djeric 6 assts) d BRISBANE BULLETS 89 (Singler 20, Patterson 16, Magnay 14, Sobey 10; Magnay 8 rebs; Patterson 6 assts) at The Sssnakepit, Cairns Convention Centre. Crowd: 4,573
* * *
MEANWHILE in Melbourne, South East Melbourne Phoenix has pulled the trigger on struggling import Keith Benson.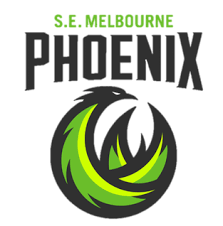 While he has been serviceable, he only has survived this long because of Dane Pineau's vastly improved play in the middle. But with the Phoenix clinging to the race for a Final Four berth, it needed to inject a better big man option.
"We thank Keith for his contribution to our first year in the NBL," Phoenix CEO Tommy Greer said. "He's remained ready at all times and has been the consummate professional."

Benson's best performance was against crosstown rival United in Throwdown III where he posted 20 points, eight rebounds and five blocks.