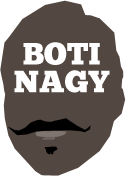 ---
Advertising opportunities available.
Please contact me.
---
NBL: Wildcats heading for double figures
Tweet
DISMISS any commentary Perth will not be hungry enough to go back-to-back again this NBL season. Chasing another record title - the Wildcats' 10th - makes Trevor Gleeson's crew the one to beat in 2019-20.
Eastern states pundits, experts and critics every off-season-into-preseason tend to fall overly in love with their apparent abundant player riches while paying lip service to the annual league benchmarks in the West.
You know, the old: "Perth will be good of course, but ..." and then the avalanche of accolades for everything east of the South Australian border, south of the Queensland border - excluding Wollongong - and this side of the Tasman.
When annually overlooking the Wildcats - "surely this has got to be the year they slip?" seems to be the prevailing hope - what the experts choose to ignore is the following:

*There is a culture of success at Perth, of overcoming adversity, finding a way to get the job done and if you do not buy into the work ethic that is expected of you to perpetuate this culture, you are escorted to the Exit.
*The entire Wildcats' game - "Wildcats Basketball" - starts with playing defence, real defence. Captain Damian Martin is the embodiment of the philosophy. Embrace D or embrace the bench - it's pretty simple. Sure, Damo is no longer a spring chicken but his understudy Mitch Norton is ready to be handed the baton.
*Bryce Cotton is the best player in the NBL, No.1. Yes, Casper Ware is in that conversation. So is Andrew Bogut. You can make the case for Mitch Creek. But realistically, for the past three seasons, Cotton has been The Man. Guess what? He is 27. In 2019-20, he STILL is The Man.
*Larry Sengstock Medallist - "I Save the Best for Last" - Terrico White returns and it was clear his relationship with Gleeson is tight and the prospect of another championship irresistible.
*Once he picked up the increased tempo at the FIBA World Cup, Nicholas Kay (below) stood out as one of the Boomers' finest. He was NBL All Star Five last season. What is his limit now?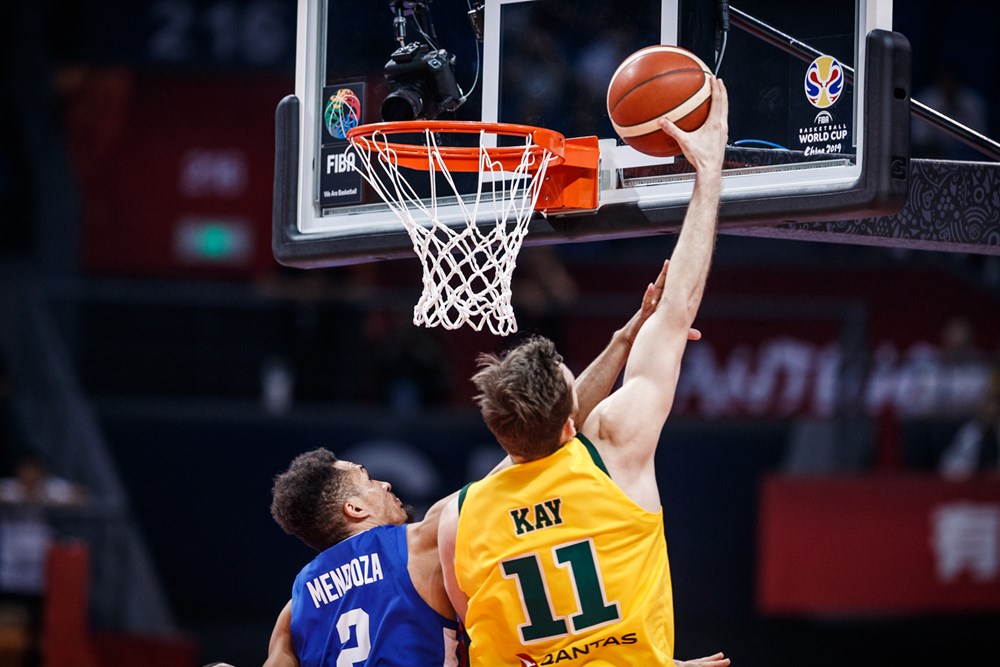 So yes, by all means, let's laud Sydney's acquisition of Will Weaver as a smart, if leftfield, coaching selection and the Kings' addition of superstar Ware - an import PG who is genuinely tough, not pretend tough like many of his strutting brethren.
Andrew Bogut is the reigning MVP so indeed, let's get excited in Sin City. But let's also remember Bogues, Kevin Lisch, Brad Newley and Daniel Kickert are all on the dark side of 30. That in itself is just a number, I agree. But the point here is they won't be jumping higher or running faster than they did in their best days. That's all.
The jury is still out on Jae'Sean Tate, Shaun Bruce has been around the block a few times - though lapped a few times now by Lucas Walker - and one of these days Craig Moller will work out why he regularly finds himself so free on the perimeter.
Didi Louzada? OK. He is a very exciting prospect and this team will be awesome on its night and a major contender. Just remember this time last year experts were calling that Kings' lineup the "greatest of all time." How did that work out for them?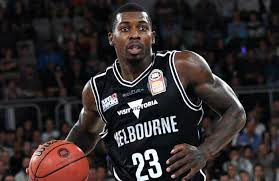 Melbourne will be right there and regaining Casey Prather (pictured) was a huge off-season get. In his three NBL seasons, he has three NBL championships. That's impressive. But remember, it was impressive too when Cedric Jackson did it, yet the league caught up to him pretty quickly after that.
Not saying that will happen to Prather, because that's unlikely unless injuries hobble him. But championship #4 is no guarantee. How will Melo Trimble fare amid much better company? Shawn Long will be an asset and you know Chris Goulding is set for a huge season after his World Cup. Shea Ili shone when Melbourne smacked Adelaide in Adelaide to close the preseason.
And there's always Mr Reliable, Mitch McCarron. Anyone without United in its championship calculations should be stripped of their Press pass.
Then, yes, for fourth place it becomes a raffle. You can make the case for Adelaide, for Brisbane, Illawarra, South East Melbourne and even New Zealand, unless those geysers blow it all up. And you know Cairns will influence just who gets to the Final Four and who doesn't.
So bear in mind the following team-by-team summaries and predictions are mostly based on no further import changes - and some will likely happen - and without knowing who may yet suffer an injury which changes the course of a team's season, and maybe a coach's livelihood.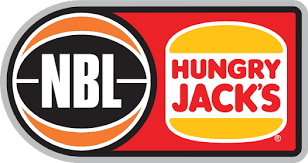 ADELAIDE 36ERS
Titles: 4


Last Season: 14-14, 5th
Coach: Joey Wright (272-200, 58%)
Returning: Anthony Drmic, Harry Froling, Daniel Johnson, Jack McVeigh, *Ramone Moore, Brendan Teys.
New: Daniel Dillon (Paris Basketball), *Eric Griffin (Ironi Nahariya), Obi Kyei (LEB Gold), Alex Mudronja (St Mary's College), *Jerome Randle (Sydney Kings), Kevin White (Illawarra Hawks).
Gone: Shaun Bruce (Sydney Kings), *Demitrius Conger (Coosur Real Betis), *Adris DeLeon (2Hard2Keep), Majok Deng (Cairns Taipans), Adam Doyle (NBL1 All Stars), *Deshon Taylor (Flight Centre), Nathan Sobey (Brisbane Bullets), *Jacob Wiley (Panathinaikos).
Best Case: Joey finally has the defensive mindset he cherishes, the shift to the Entertainment Centre is an unprecedented success and the Sixers make it back to the post-season.
Worst Case: The recruitment of so many alpha males leads to locker-room cliques and too much one-on-one basketball as the 36ers tumble further down.
Money Man: Jerome Randle
Time-Out: Randle and White will be issued boxing gloves before every training session.
Tip: 4
BRISBANE BULLETS
Titles: 3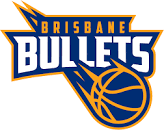 Last Season: 14-14, Lost semi Finals 0-2 to Perth
Coach: Andrej Lemanis (183-161, 53%)
Returning: Jason Cadee, Cameron Gliddon, Matt Hodgson, Will Magnay, *Lamar Patterson, Reuben Te Rangi, Mika Vukona.
New: *Taylor Braun (Hapoel Be'er Sheva), Callum Dalton (Gold Coast), *EJ Singler (Panionios), Nathan Sobey (Adelaide 36ers).
Gone: Cameron Bairstow (Rytas Vilnius), *Nnanna Egwu (Earth Friends Tokyo Z), *Alonzo Gee (Off The Grid), Adam Gibson (SEM Phoenix), Makoto Hiejima (Link Tochigi Brex), *Stephen Holt (Sixt Primorska).
Best Case: Energised by past NBA star Kevin Martin's new part-ownership of the club, the Bullets find the formula to repeat as a Final Four team.
Worst Case: Patterson doesn't get back into shape as quickly as last season, the team lacks on-court direction and finishes out of contention.
Money Man: Lamar Patterson
Time-Out: If the Bullets aren't firing, watch out as, for the first time in NBL history, a club activates its owner into the playing group.
Tip: 5
CAIRNS TAIPANS
Titles: 0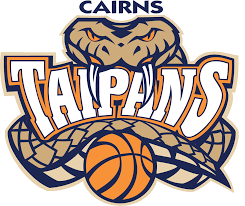 Last Season: 6-22, 8th
Coach: Mike Kelly (6-22, 21%)
Returning: Nathan Jawai, Jarrod Kenny, Fabijan Krslovic, *DJ Newbill,
New: George Blagojevic (Cairns Marlins), Majok Deng (Adelaide 36ers), Mirko Djeric (Dynamic Belgrade), Anthony Fisher (Cairns Marlins), *Scott Machado (South Bay Lakers), Kouat Noi (Texas Christian University), *Cameron Oliver (Delaware Blue Coats).
Gone: *Devon Hall (OKC 2-way contract), Dexter Kernich-Drew (Melbourne United), Kuany Kuany (Sydney Kings), Rob Loe (NZ Breakers), Alex Loughton (Retired), *Melo Trimble (Melbourne United), Lucas Walker (Sydney Kings), Mitch Young (Retired).
Best Case: The Taipans get out of the blocks faster than last season, work together as a unit, score a few boilovers and elevate out of the bomb shelter.
Worst Case: Jawai gets injured, some of the youngsters Kelly has gambled on do not step up consistently enough and Cairns again occupies the league's far south.
Money Man: Scott Machado
Time-Out: The Taipans would be less annoyed about almost universally being picked for 9th if that new team from Tasmania was already a reality.
Tip: 9
ILLAWARRA HAWKS
Titles: 1

Last Season: 12-16, 7th
Coach: Matt Flinn (R)
Returning: David Andersen, Todd Blanchfield, Tim Coenraad, Daniel Grida, Emmett Naar, AJ Ogilvy,
New: *LaMelo Ball (Los Angeles Ballers), *Josh Boone (Melbourne United), *Aaron Brooks (Minnesota Timberwolves), Sunday Dech (Perth Wildcats), Sam Froling (Creighton University), Angus Glover (Back from Injury),
Gone: *Brian Conklin (Limoges CSP), *Cedric Jackson (Sitting by the phone), *Jordair Jett (Nelson Giants), Kevin White (Adelaide 36ers).
Best Case: Ball doesn't just bring eyeballs but Ws, Boone plays with a point to prove and Brooks is the best version of himself, as rookie coach Matt Flinn guides the Hawks back into the finals.
Worst Case: The Ball family antics begin and become a sideshow circus distraction, Blanchfield plateaus and the disparate egos on this team degenerate Flinn's dream debut into a nightmare.
Money Man: Aaron Brooks
Time-Out: Cedric Jackson is disappointed with Matt Flinn, because all he needed was one more chance, man.
Tip: 7
MELBOURNE UNITED
Titles: 1 (As United)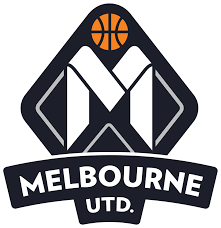 Last Season: 18-10, 2nd, Lost GF Series 1-3 to Perth
Coach: Dean Vickerman (99-63, 61%)
Returning: David Barlow, Chris Goulding, Mitch McCarron, Sam McDaniel, Alex Pledger, Tohi Smith-Milner.
New: Shea Ili (NZ Breakers), Jo Lual-Acuil Jr (Hapoel Jerusalem), Dexter Kernich-Drew (Cairns Taipans), *Shawn Long (NZ Breakers), *Casey Prather (Promitheas Patras), *Melo Trimble (Cairns Taipans),
Gone: *Josh Boone (Illawarra Hawks), *DJ Kennedy (Pınar Karşıyaka), Craig Moller (Sydney Kings), Daniel Trist (SEM Phoenix), *Casper Ware (Sydney Kings).
Best Case: Everyone stays healthy, this multi-talented team continues to pass up a good shot for a great one and United claims its second championship in three years, a la Richmond.
Worst Case: Trimble is unable to show as much on a great team as he did on a weak one, injuries KO key players – though that didn't unhinge Perth last season – and Melbourne limps into the playoffs.
Money Man: Casey Prather
Time-Out: David Barlow is thrilled to be home, having had time to take up the study of Geology while at the Worlds in China, his chances of getting into the Earth's rotation better than that of the Boomers.
Tip: 3
NEW ZEALAND BREAKERS
Titles: 4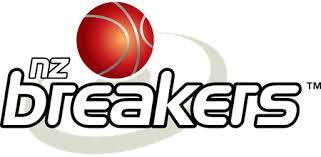 Last Season: 12-16, 6th
Coach: Dan Shamir (R), but wait, his title is "Director of Basketball" NOT 'Coach'
Returning: Thomas Abercrombie, Finn Delany, Jordan Ngatai, Corey Webster, Jarrad Weeks.
New: *Brandon Ashley (Cytavision Apoel Nicosia), *RJ Hampton (Little Elm HS), *Scotty Hopson (Hapoel Holon), *Sek Henry (Pınar Karşıyaka), Terry Li (NBA Global Academy), Rob Loe (Cairns Taipans), Ater Majok (Shaanxi Xinda), Ethan Rusbatch (Hawke's Bay Hawks), Tom Vodanovich (Southland Sharks).
Gone: Shea Ili (Melbourne United), *Shawn Long (Melbourne United), *Armani Moore (Eisbären Bremerhaven), *Chris Obekpa (Ronald Roberts Disease), *Patrick Richard (Cluj Napoca), Tai Wesley (SEM Phoenix), Majok Majok (Perth Wildcats).
Best Case: Shamir is some sort of shaman and manages to turn this Jekyll-and-Hyde team into something consistent, which then rolls all the way back into the playoffs.
Worst Case: The in-fighting continues, everyone has something to say, as Hampton's amazing abilities and Webster's superstardom get lost in the spray.
Money Man: Corey Webster
Time-Out: With the "coach" role made redundant in favour of "director of basketball", the danger here is the "player" role will become redundant in favour of "disgruntled contracted labourers."
Tip: 8
PERTH WILDCATS
Titles: 9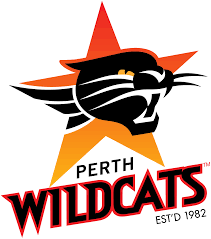 Last Season: 18-10, 1st, Won Ch'ship 3-1 over Melbourne
Coach: Trevor Gleeson (202-148, 58%)
Returning: *Bryce Cotton, Nick Kay, Damian Martin, Mitch Norton, Clint Steindl, Rhys Vague, Jesse Wagstaff, *Terrico White.
New: *Dario Hunt (Spirou), Majok Majok (NZ Breakers), Wani Swaka Lo Buluk (NBA Global Academy).
Gone: Angus Brandt (Pistoia Basket 2000), Greg Hire (Retired), Tom Jervis (Retired).
Best Case: Cotton weaves his magic again, Kay's World Cup experience makes him even more audacious, White blossoms further, the Martin-Norton transition goes smoothly and Hunt holds down the middle as the Wildcats claim title No.10.
Worst Case: Perth misses the playoffs for the first time since 1986. Just kidding, it's the Adelaide water. There's too much talent here to falter, unless Cotton is injured for any excessive amount of time.
Money Man: Bryce Cotton
Time-Out: Damian Martin admits he's getting older and plans to pace himself during halftime interviews.
Tip: 1
SOUTH EAST MELBOURNE PHOENIX
Titles: 0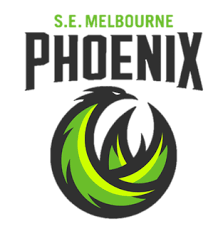 Last Season: Did not exist
Coach: Simon Mitchell (R)
Roster: Deng Acouth (Sydney Kings), Kyle Adnam (Sydney Kings), *Terry Armstrong (Bella Vista College), *Keith Benson (Eisbären Bremerhaven), Mitch Creek (Minnesota Timberwolves), Adam Gibson (Brisbane Bullets), Ben Madgen (Crailsheim Merlins), Dane Pineau (Sydney Kings), *John Roberson (BC Enisey), Kendall Stephens (Obradoiro), Dan Trist (Melbourne United), *Tai Wesley (NZ Breakers).
Best Case: Mitch Creek and sweet-shooting John Roberson rally these exuberant troops and the new franchise remarkably makes a genuine Final Four run.
Worst Case: Creek gets an NBA call-up, Benson continues to play like the Addams Family butler Lurch, and the Phoenix splutter out of contention.
Money Man: Mitch Creek
Time-Out: The problem for Keith Benson is he is doing all those little things that don't show up in the stats or the game films.
Tip: 6
SYDNEY KINGS
Titles: 3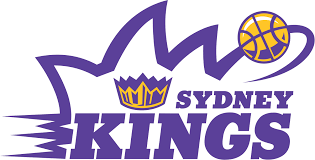 Last Season: 18-10, Lost Semi Final 0-2 to Melbourne
Coach: Will Weaver (R)
Returning: Andrew Bogut, Daniel Kickert, Kevin Lisch, Brad Newley.
New: Shaun Bruce (Adelaide 36ers), Jordan Hunter (St Mary's), Kuany Kuany (Cairns Taipans), *Didi Louzada (Franca), Craig Moller (Melbourne United), *Jae'Sean Tate (Antwerp Giants), Lucas Walker (Cairns Taipans), *Casper Ware (Melbourne United).
Gone: Deng Acouth (SEM Phoenix), *Brian Bowen (Indiana Pacers 2-way contract), Deng Deng (Rail Traffic Control), Dane Pineau (SEM Phoenix), *Jerome Randle (Adelaide 36ers), *David Wear (Touring his One-Man "Gee, didn't I play well in Perth that one time last year" Show), Tom Wilson (Collingwood)
Best Case: Casper Ware brings the requisite toughness Sydney lacked in the clutch last season, Bogut excels again, Lisch and Newley hold their form, Louzada consistently wows, and the Kings join Adelaide and New Zealand as four-time champions.
Worst Case: Lisch, Newley, Kickert all lose a step, Bogut gets hurt, Hunter emulates Angus Brandt Year One, and the Kings again are first-round playoff casualties.
Money Man: Casper Ware
Time-Out: Dan Kickert plans to challenge Cairns' Majok Deng for this season's Best Defensive Player award.
Tip: 2
FIRST FIVE CERTAINTIES
1 Mitch Creek will receive an NBA call-up and not see out the NBL season.
2 The erratic officiating and television commentary will be weekly topics of fan frustration.
3 Vaughan Mayberry will rush to review the videotape, maybe even setting a new high bar when he does it during the national anthem.
4 Joey Wright will not upset anyone at NBL headquarters. Until the playoffs.
5 Any time LaMelo Ball plays a blinder, RJ Hampton comes up huge in NZ's next game.