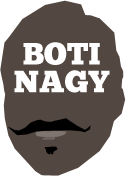 ---
Advertising opportunities available.
Please contact me.
---
NBLers beat the 'odds'
Tweet
IT was a victory to be proud of, a win against the odds, the umps and the arrogance of a China team confident it was hosting the NBL All-Australians with three extra weapons up its sleeve.
Yes, the officiating in Dongguan tonight was appalling once again, even though China had won Game 2 of the three-match series 89-75 in Jilin largely on its merits, even if the Aussies did have to handle a seven-hour train trip leading in.
Par for the course but again, Game 3's appalling officiating bias - as it was also in Game 1 - was beyond ridiculous. It just doesn't help anyone.
It gives China an unwarranted over-confidence in its ability, which quickly is humbled by genuine officiating overseas, and it only serves to frustrate and infuriate opponents wanting calls only to be judged on merit, not home-cooking.
So for the NBL All-Australians to stay focused and on-task even as they pulled 17 points clear late in Game 3, was a huge credit to them, to coach Rob Beveridge and to the NBL.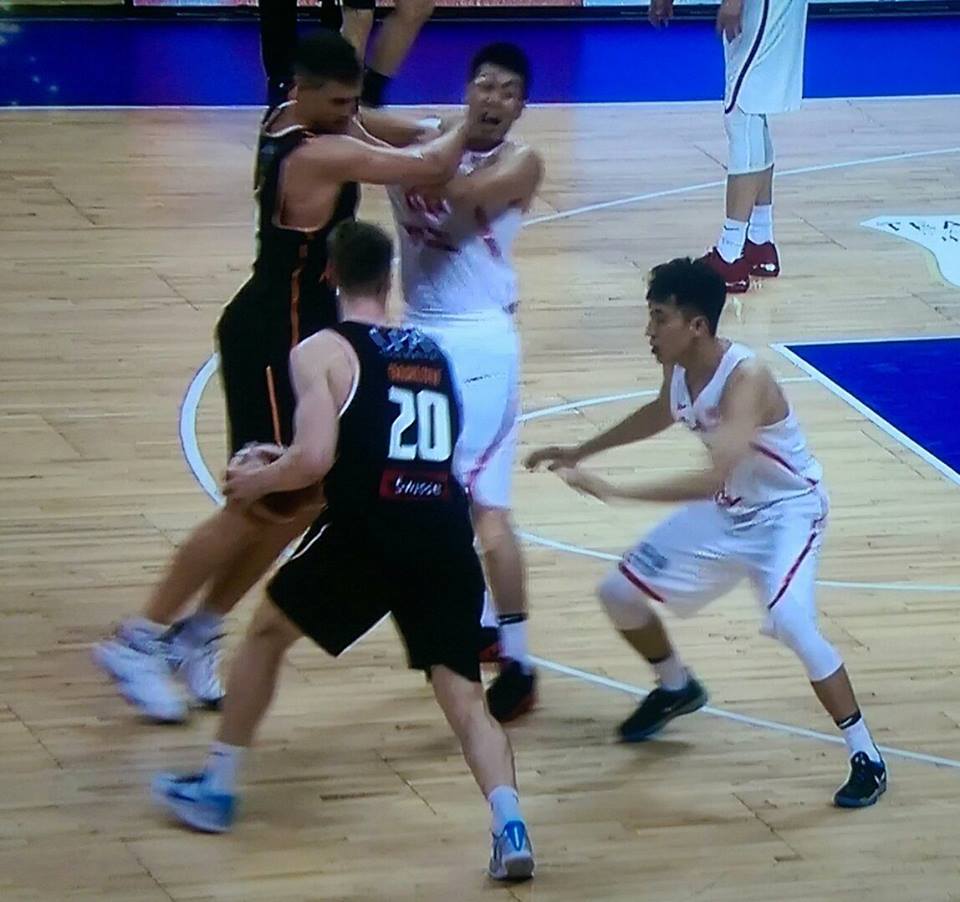 Mitch McCarron's putback dunk, followed by his carpark 3-pointer, and Jerome Randle and Jeremy Kendle enjoying their best games of the tour, underpinned a sizzling 89-75 victory for the NBL select.
Don't worry. The refs tried to even things up, Nick Kay copping a technical foul after merely pointing to the ref in the best position. That ref didn't make any foul call but the one who did – and replays clearly showed zero contact from Kay, that is as in NONE, zip, nada, nothing – then smacked him with the technical for such temerity!
It was absurd, but again, credit to all the players for maintaining a lid on their emotions and never losing sight of the task at hand - to get a win out of this series and avoid a sweep.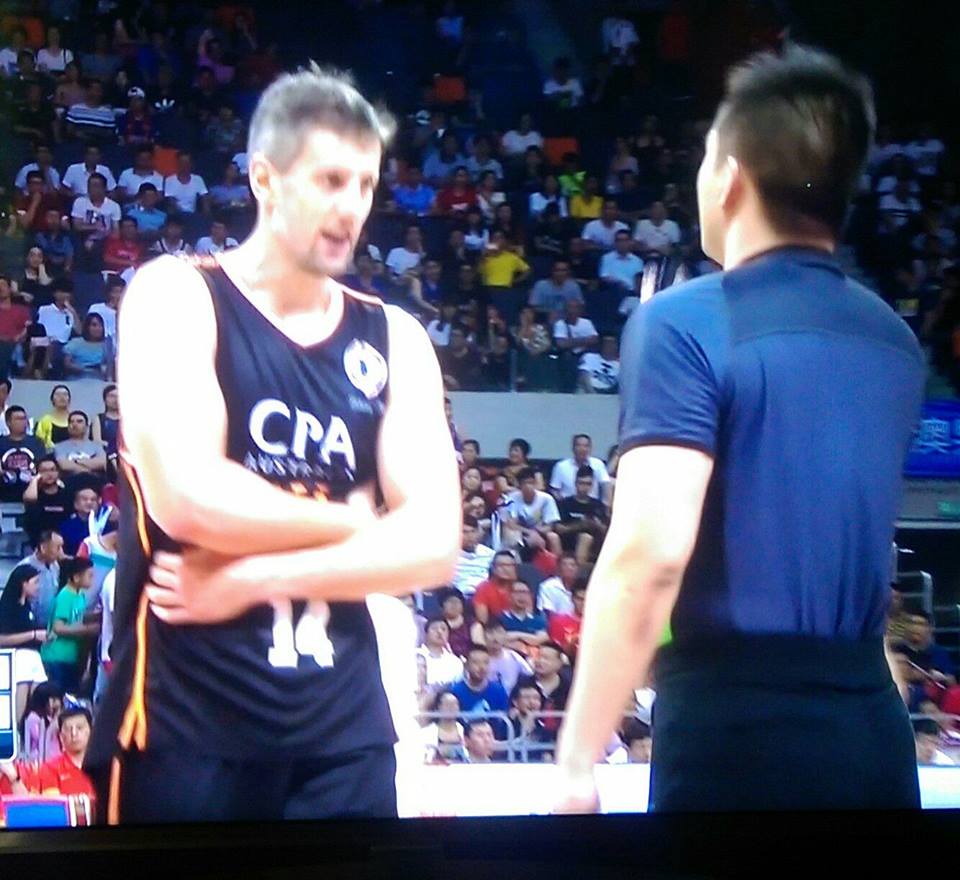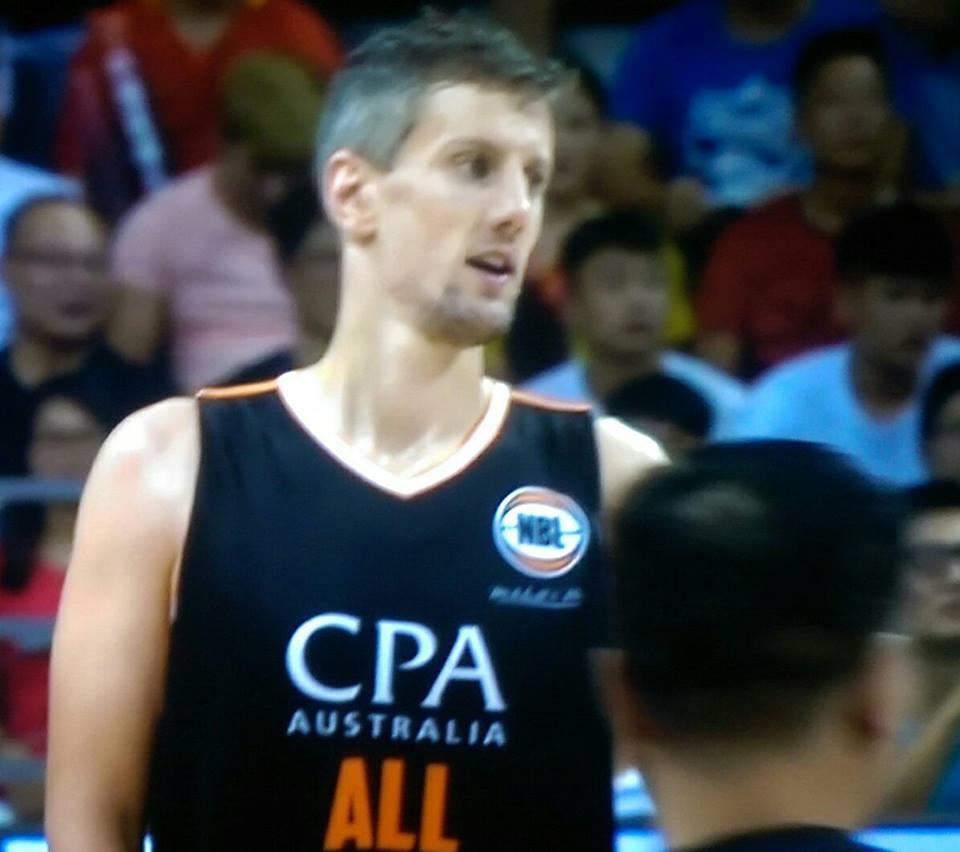 FOUL CALLING: Daniel Kickert, preobably the NBL's best player in the series, shoves off his defender (1), then tries to explain he was being held first (2,3) but gets the foul regardless.
Kendle definitely made a statement of his bona fides as an NBL import with a game-high 20 points. With Brisbane Bullets now guard-strong, he would be a good fit at Cairns and, given how many former Taipans now reside in the Queensland capital, turnabout would be fair play.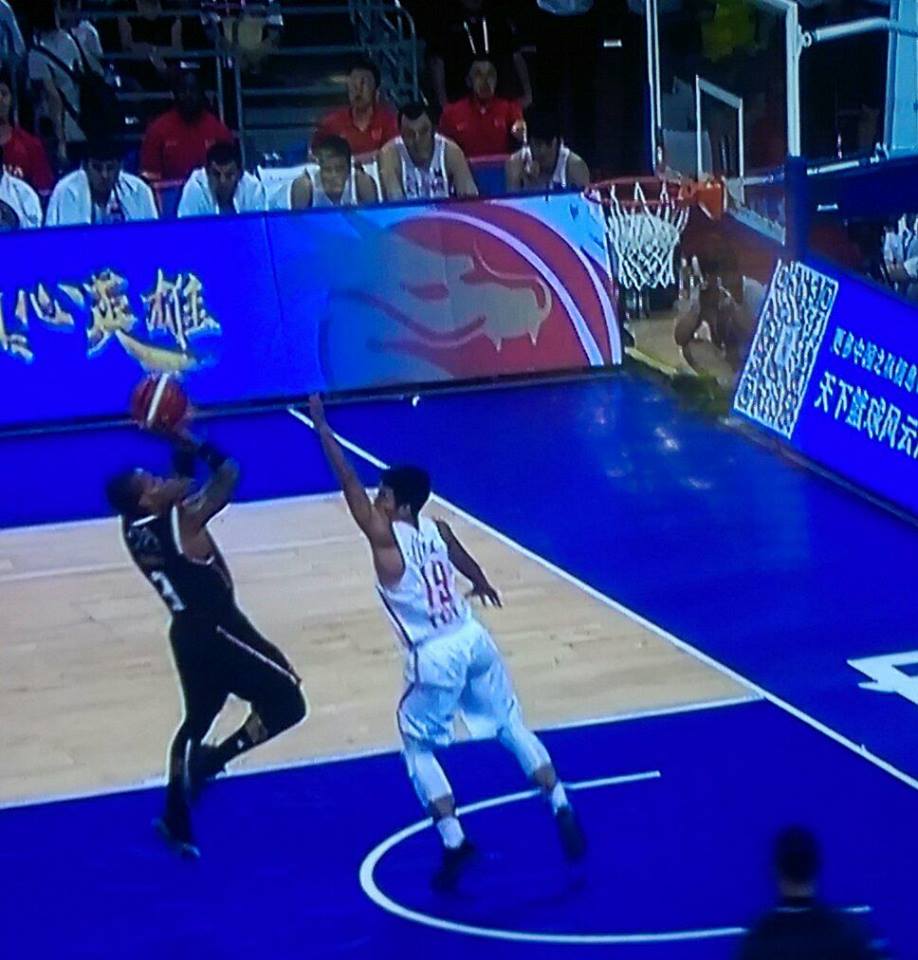 TOO HARD TO HANDLE: Jerome Randle scores on the break after an early steal.
Randle and Dan Kickert scored 19 apiece, both showing off their unique talents and leaving China wondering what happened to its seven-point lead in that third quarter.
As the NBL Stars pulled away in the last quarter, the referees invented fouls and continued to give China ample opportunities from the free throw line.
But in the end, the Aussies simply would not be denied, establishing a big enough lead to allay fears the refs still could keep the game alive as a contest.
As a goodwill series between China and the NBL, after two years it stands at 1-1. There appear to be huge spin-off benefits off the floor. Maybe the next step now would be to bring in neutral referees to keep it sensible on the floor.