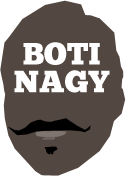 ---
Advertising opportunities available.
Please contact me.
---
Look out for Bullets, Breakers but United, Sixers on brink
Tweet
BRISBANE and New Zealand look most likely to contest the last spot in the NBL Final Four based on current form and with between only five or six games left for the playoff wannabes.
And based on highly unreliable and unpredictable win calculations, Perth will take the regular season championship from Sydney, with both clubs most likely to finish on 20-8 win-loss records.
Cairns looks odds-on to finish third with probably a 16-12 record, with Brisbane and New Zealand separated by percentage on 15-13 records.
Of course, it's only speculation and based on form which, as anyone who has followed the NBL this year knows, is wildly and widely variable, and therefore essentially not really calculable.
So we did it anyway.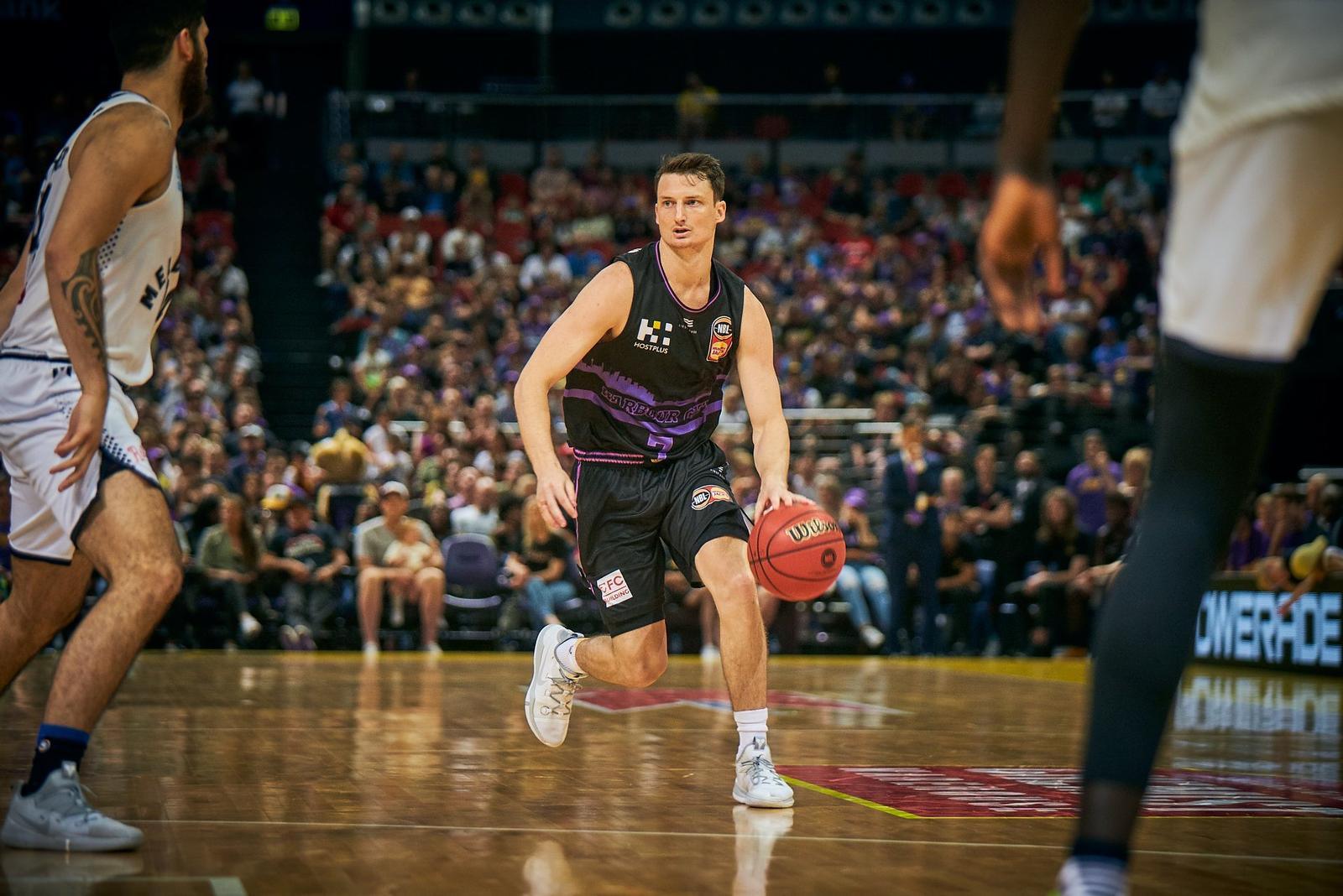 These are the runs home for the teams with the post-season in their sights.
SYDNEY KINGS 16-7: Illawarra (Away), Melbourne (Home), Perth (Away), South East Melbourne (Away), Illawarra (Home). Realistically, the Kings should win at least four of these. Win them all and the regular season championship and playoff homecourt advantages are assured. But the Perth away game will be massive and should the Wildcats win, first place is up for grabs.
PERTH WILDCATS 15-8: New Zealand (Home), Melbourne (Away), Sydney (Home), Brisbane (Home), Adelaide (Home). The Breakers, Kings and Bullets games are all potentially hazardous and Adelaide did win in Perth earlier this season. Of course that win wasn't against this Perth. A 5-0 sweep would take the Wildcats to 20-8 and into first. But there is no shortage of possible pitfalls so having homecourt for four of the five games is a big advantage.
CAIRNS TAIPANS 13-10: South East Melbourne (Away), Illawarra (Home), Adelaide (Away), Melbourne (Away), Brisbane (Away). With only one home game in the Taipans' run to the post-season - and against nemesis Illawarra which is 3-0 over Cairns this season - the draw does the Orangemen no favours. But they're travelling mighty well and will be revved to unload their Hawks hoodoo. The games likely to bite them easily could be in Adelaide and Brisbane.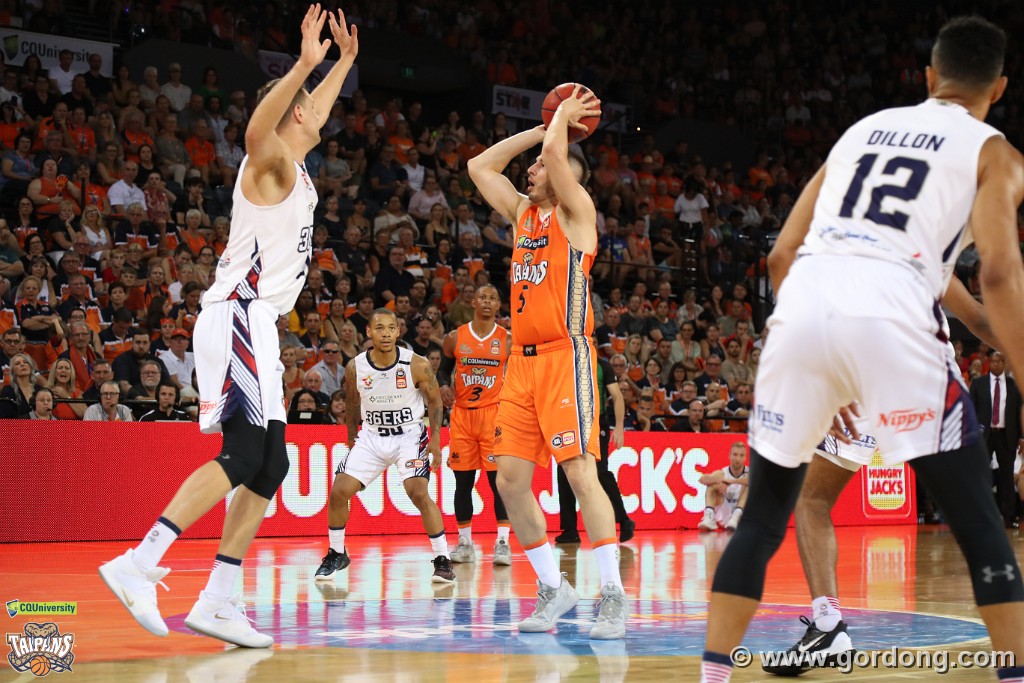 MELBOURNE UNITED 11-11: Sydney (Away), Perth (Home), Brisbane (Away), Illawarra (Home), Cairns (Home), South East Melbourne (Away). On current form, you couldn't confidently predict Melbourne to win too many of that lot but it doesn't take much to alter fortunes. They are still more likely to lose to the top two in Sydney and Perth and at 11-13 would be feeling the heat so very fiercely. That could further take its toll in Brisbane and at 11-14, most of what would happen next would be irrelevant.
BRISBANE BULLETS 11-11: South East Melbourne (Home), Adelaide (Away), Melbourne (Home), New Zealand (Home), Perth (Away), Cairns (Home). Brisbane should ice the Phoenix but will have their hands full in Adelaide, with the 36ers on the brink of elimination. Melbourne and New Zealand at home present great opportunities to eliminate both of those clubs before heading west. Perth will be so fired up for that, believe it. And that leaves the final Sunshine Stoush. The Bullets' fate is very much in their own hands.
NEW ZEALAND BREAKERS 11-12: Perth (Away), Adelaide (Home), Illawarra (Away), Brisbane (Away), South East Melbourne (Home). Can see the Breakers losing in Perth and many writing them off, as we have already so many times this season. But then, it is equally feasible to see them winning those last four games which would see them on 15-13. This is the team "that can" and has gone 7-2 - with just one bad weekend two rounds back - since looking lost at 4-10. Write them off at your peril.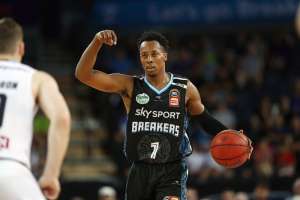 ADELAIDE 36ERS 11-12: Brisbane (Home), New Zealand (Away), South East Melbourne (Home), Cairns (Home), Perth (away). One of the least trustworthy teams still vaguely in the race, you just don't know what you'll get from week-to-week - kill United, thrashed in Cairns. This round's Brisbane fixture is pivotal because next round they are unlikely to beat the Breakers on a last shot again. Can see them winning three of these but it's more likely it will just be one, and 12-16 will send them to the golf course.
SOUTH EAST MELBOURNE PHOENIX 9-13: Brisbane (Away), Cairns (Home), Adelaide (Away), Sydney (Home), New Zealand (Away), Melbourne (Home). You're not out of it until you're out of it and six wins would get the Phoenix playing beyond the end of the regular season. Sadly, a lot of that early verve, dash and excitement generated by the new franchise has been swallowed by the arduous realities of a no-nonsense "no nights off" league which has been fairly unforgiving. A massive longshot.
If the results over the season's final few weeks go as expected, there would have to be changes at established clubs - and Grand Finalists two seasons back - Melbourne and Adelaide.
Any Phoenix phade-out would be entirely forgivable and understandable, if not half expected. New club, great start, star import Tai Wesley injured in the first game, an import not up to the level, Devondrick Walker brought in late and the season wearing down Mitch Creek and Wesley.
The emergence of Dane Pineau and continued evolution of Kyle Adnam have been huge pluses, not to mention the fact import playmaker John Roberson (below) is a very special player.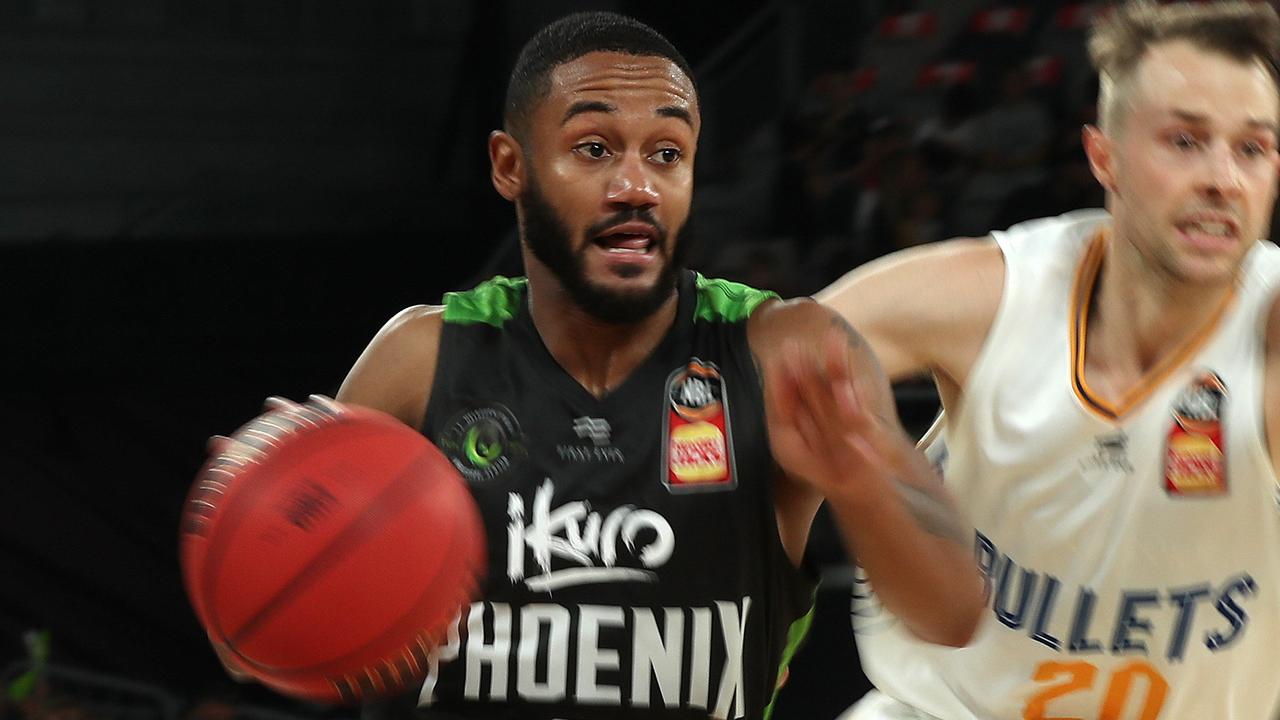 Truthfully, the season can only be viewed as a success, even if they can't see it right now, pursuing a finals berth the obvious priority.
Melbourne is the most disappointing team in the league this year and it is an interesting exercise to check out just when it was that highly-respected and talented assistant coach Paul Henare left United's bench for an opportunity in Japan.
They had the anticipated slow start due to their NBA preseason commitment but steadily pulled it together, despite the weekly melodrama of Casey Prather's dreadful injury run.
Melbourne clearly identified Melo Trimble and Shawn Long as super talented athletes after their NBL debuts last season at Cairns and New Zealand respectively.
But Trimble was free to score and turn the ball over with less scrutiny last season on a Taipans team in transition under Mike Kelly, another asset no longer on United's bench.
This season he has fluctuated wildly between just what United needed and whoa, does this guy understand the game? After leading the scoring for a while, he has endured several dry weeks and appears lost as to how best to serve his team. Does he pull up for the three, play the pick-and-roll with Shawn, drive and force, or drive and kick to Chris Goulding?
It's been quite the dilemma.
Then there's Long, the man-child who can rip a game apart or be as inconsequential and petulant as a kid without a toy.
While coach Dean Vickerman works to fast-track their basketball maturity, the reality is the sun has set on David Barlow's career - can someone PLEASE inform Boomers selectors - and he is no longer a starter on any good team. He is on this bad one.
Mitch McCarron has allowed himself to fall out of the offence too often and Alex Pledger (below) - who has his limitations but then has never suffered delusions of grandeur - is an asset going to waste on United's bench. He is 7-foot and great value in bursts.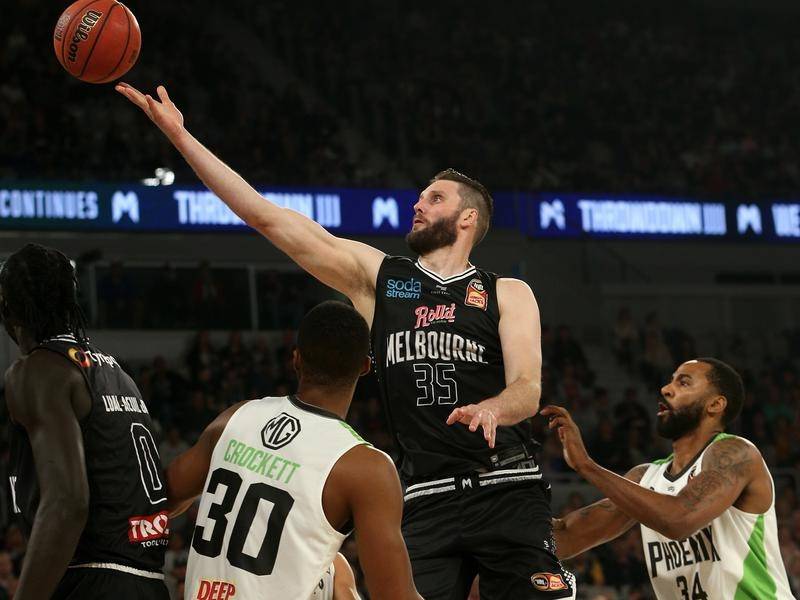 Goulding has endured a forgettable season but he isn't getting any younger so it's way past time to stop looking at him as a young superstar. Plus he has to work too hard for his shots, Melbourne's offence often one-dimensional, and its defence at times having no dimension.
Ditto Adelaide. Daniel Johnson has been a constant, although his form has fluctuated greatly too, and Ramone Moore (pictured) has endured an injury-interrupted season which was bad even before he was hurting.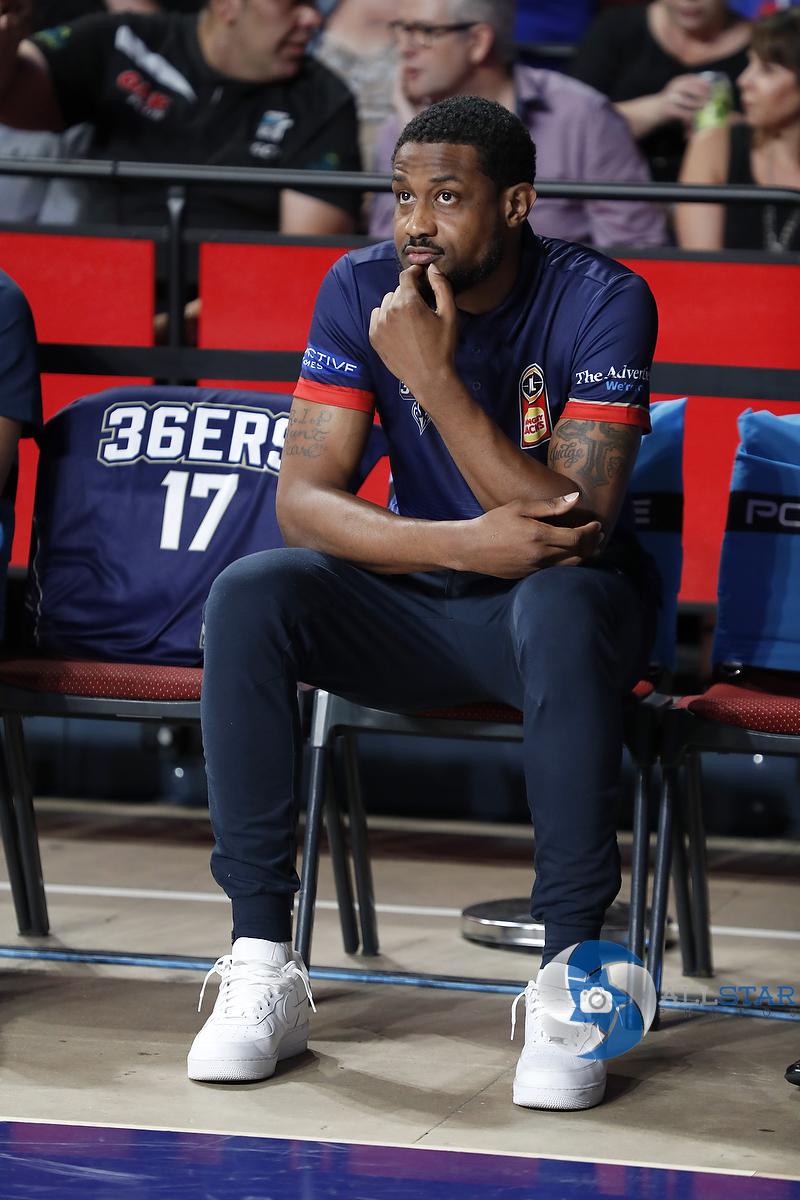 Jerome Randle is an amazing one-on-one player with crowd-pleasing skills. But can he make this team a winner? Is he a winner? Sydney clearly didn't think so otherwise they wouldn't have said Sayonara and brought in Casper Ware.
As much as Brendan Teys is a great clubman, if at this point in his career he's one of your starters, you are not in good shape. Obi Kyei is a great hustler and worker, in the Xavier Cooks mould. But he is an erratic shooter at best.
So of the 36ers' starters, if DJ isn't going or Randle hasn't got it going, Anthony Drmic HAS to be. And he hasn't been, not consistently.
Drmic this season needed to elevate to give the team what Mitch Creek used to and Jack McVeigh needed to step up to bring what Drmic used to.
Instead they're still caricatures of who they could be and then there's Eric Griffin, arguably the worst defensive player the 36ers have ever recruited. If he's not swatting away a shot with a breath-taking block, he's not doing anything. Matador D, missing rotations, ugh. Thank goodness he does the offensively spectacular at times.
The recruitments of Kevin White and Daniel Dillon to help the culture and locker-room hasn't paid off at all and maybe the 36ers should have gone harder at veteran David Andersen if that was what they wanted.
When you look at Brisbane or New Zealand at their best, whipping the ball around, getting the good shot, the contrast to Melbourne and Adelaide is truly extreme.
And both have a superstar import - Lamar Patterson and Scotty Hopson respectively - to supplement players who steadily have embraced their roles.
Cairns has been the feel-good story of the season. DJ Newbill has had his best year in the league and plays at both ends. Scott Machado is another great "get" at the point and Cam Oliver is on his way to being something special too.
Majok Deng has thrived in the Kelly Gang and Kouat Noi also was a sparkling pick up. Mirko Djeric is just fun to watch and who doesn't enjoy seeing Jarrod Kenny and taking lounge-room jabs at the worst hairstyle in the NBL. (With apologies to fellow contenders Mitch Creek and Craig Moller).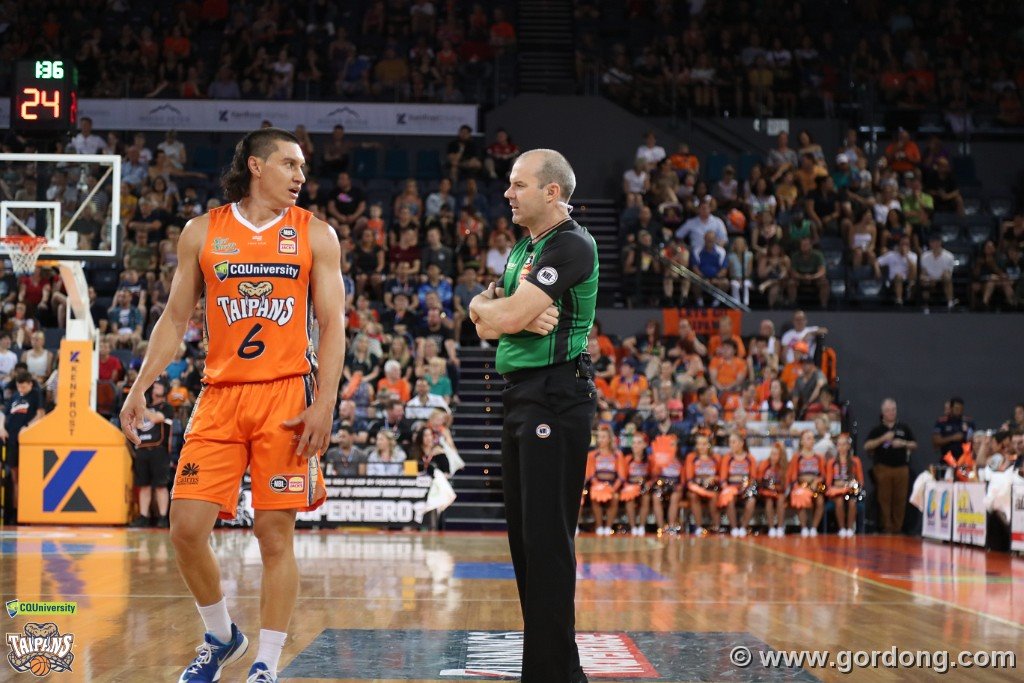 YOU CANNOT BE SERIOUS: But yes ref Chris Reid, that IS how Jarrod Kenny likes his hair.
The Taipans are getting value from Nate Jawai as well off the bench, although the referees still do not know how to officiate him.
But in fairness, that's true of how the officials ref all of the big men in the comp, just ask Miles Plumlee, Harry Froling, Shawn Long, Andrew Bogut, Brandon Ashley, Matt Hodgson, Josh Boone, Rob Loe et al. Our officials have no idea what constitutes a foul where the big men are concerned.
And frankly, Lord knows what they will call on any screen. A guy sets a good screen and a defender bounces off it and hits the floor? Foul on the screener! A defender hits a screen hard and the screener hits the floor? Foul on the defender. Actually, neither situation is a foul unless there's illegality involved. Which, most of the time there isn't.
Sydney assembled a crew designed to win now so it should be no surprise the Kings sit atop the throne. But at Perth, coach Trevor Gleeson has not received the kudos he deserves for what he was doing with that team, even when he had Dario Hunt (below).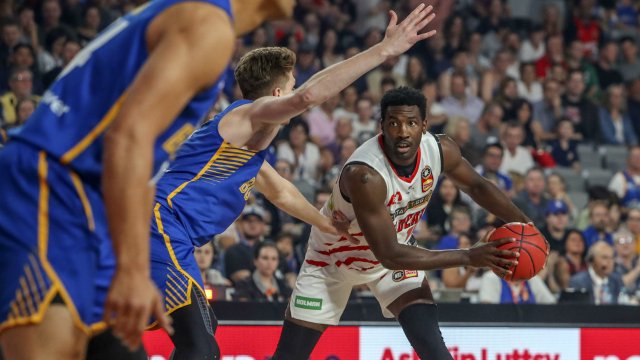 There are many who simply don't appreciate Gleeson's courtside manner. Guess they'll be even more miffed when he brings home championship #10.