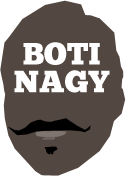 ---
Advertising opportunities available.
Please contact me.
---
NBL/WNBL PotW: This one was a toughie
Tweet
THE contenders this round for our Basketball On The Internet's coveted Player of the Week award were legion, making this the best one to win so far in 2019-20 of the NBL and WNBL.
Starting with the men and the NBL, from the first game of the round and Cam Oliver's sensational game for Cairns against Melbourne, it was going to be a big call to top that.
Sek Henry then went off for 25 points as New Zealand again sent Illawarra packing, the Hawks' teen sensation LaMelo Ball still making it an unheard of back-to-back triple-doubles with 25 points, 12 rebounds and 10 assists in the lost cause.
South East Melbourne rocked Brisbane's world as Ben Madgen turned back the clock and had his best scoring night of the season, right before Casper Ware had 27 points and five assists in Sydney's win over Melbourne.
Melo Trimble had 32 points at 52 percent and five assists for United in the same game.
Let's head west, where Adelaide sent Perth's season further into a spiral, with West Aussie-born centre/forward Daniel Johnson putting up arguably the round's best individual numbers with 29 points and 17 rebounds for the 36ers.
DJ hit 11-of-16 (68 percent), with 2-of-3 threes, and also threw in a couple of assists and a steal. His 29 points was the 36ers' individual high of the season, the 17 rebounds Johnson's career best.
Compare that with Oliver's numbers for Cairns - 26 points on 10-of-18 (55 percent), with 1-of-5 threes (albeit, a key one), 13 rebounds, one assist and four big blocks and you can see the dilemma the judges faced.
In the end though, Cairns did win at home over a United it has already beaten, while Adelaide reversed its home loss to the Wildcats and did it at The Jungle in Perth, allowing Johnson to pip past the post to claim our Player of the Week honours.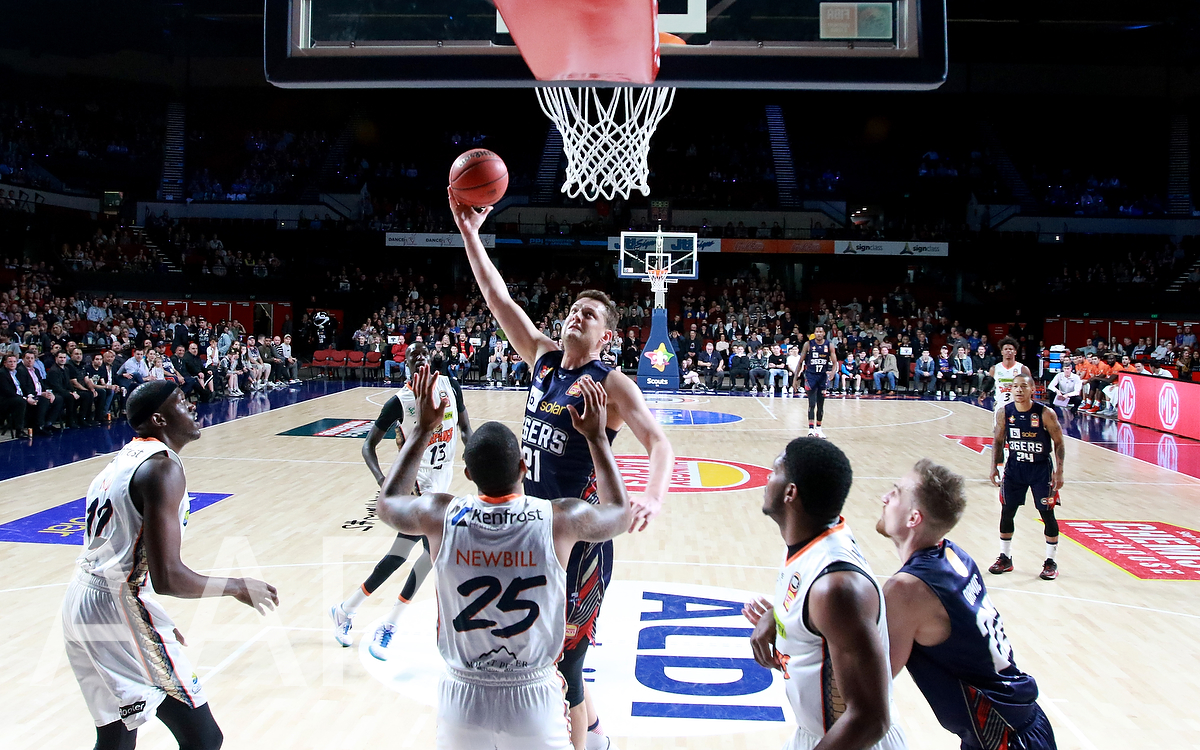 BASKETBALL ON THE INTERNET PLAYER of the WEEK
Round 1 Mitch Creek (SEM Phoenix)
Round 2 John Roberson (SEM Phoenix)
Round 3 Andrew Bogut (Sydney Kings)
Round 4 Bryce Cotton (Perth Wildcats)
Round 5 Shawn Long (Melbourne United)
Round 6 LaMelo Ball (Illawarra Hawks)
Round 7 Melo Trimble (Melbourne United)
Round 8 LaMelo Ball (Illawarra Hawks)
Round 9 Daniel Johnson (Adelaide 36ers)
* * *
SYDNEY started its WNBL weekend double with a thrilling win in Bendigo, Flames import Jessica Kuster with her season best numbers of 23 points at a wicked 7-of-8 shooting, with 2-of-2 threes, 11 rebounds, two assists and two blocks.
Unfortunately in the Flames' second roadie in Melbourne, Kuster's 16 points at 67 percent, with 2-of-2 threes and four boards was overshadowed by Boomers' star Maddie Garrick going off for her season-high of 26 points.
Garrick shot at 56 percent and nailed six 3-pointers! Meanwhile teammate Cayla George was quietly compiling game highs with 14 rebounds and eight assists.
Townsville gave Canberra a minor scare but Kelsey Griffin's 27 points on 11-of-15 shooting (73 percent) and seven rebounds stood out.
The round's biggest performances were provided by league leader Southside Flyers which successfully negotiated the Doomsday Double through Perth and Adelaide.
And while there were several big efforts from Flyers triers - Sara Blicavs 12 and 8 in Perth, 20 and 10 in Adelaide; Bec Cole 21 points, three assists in Perth, 18 and 8 in Adelaide - the standout for us here was Mercedes Russell.
The WNBA star had 16 points at 50 percent with seven boards in Perth, an assist, four steals and two blocks. She backed that up in Adelaide with 24 points at 56 percent, 14 rebounds, two steals and two blocks.
Her weekend averages were 20 points at 53 percent, 10.5 rebounds, 3.0 steals, 2.0 blocks and she was the foundation around which Southside built its wins, making her our undisputed WNBL Player of the Week.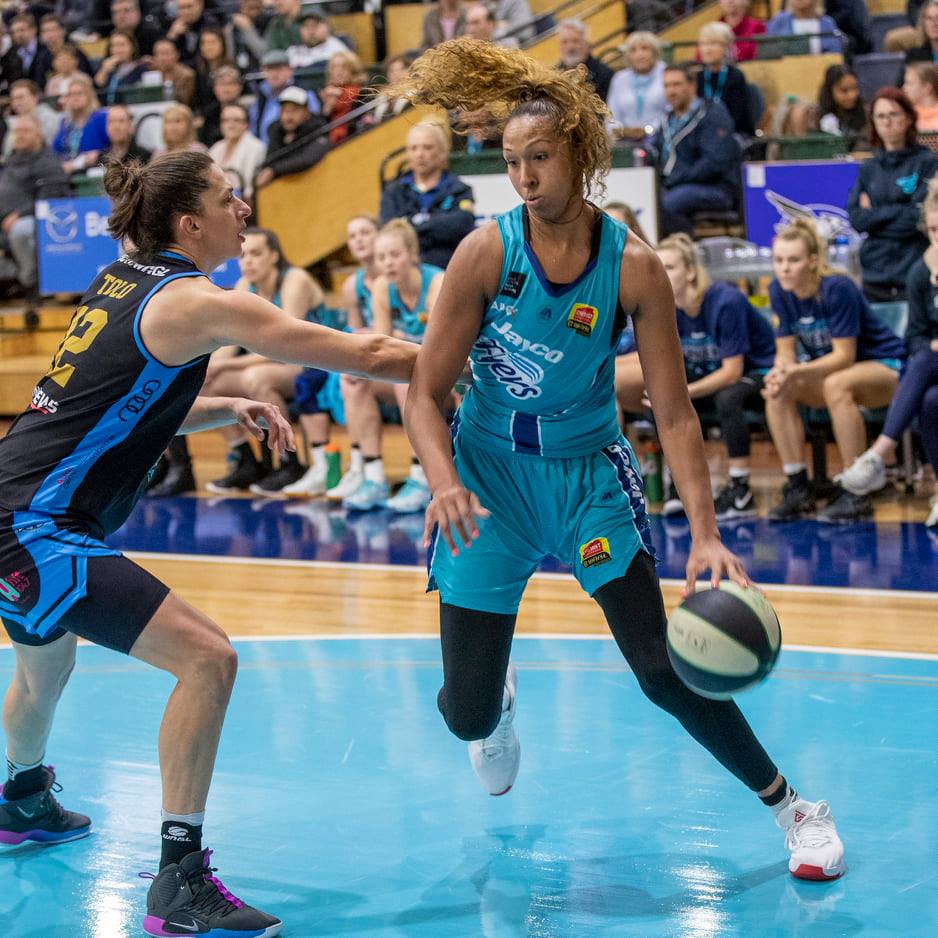 BASKETBALL ON THE INTERNET PLAYER of the Week
Round 1 Kelsey Griffin (Capitals)
Round 2 Jenna O'Hea (Flyers)
Round 3 Brianna Turner (Lightning)
Round 4 Abby Bishop (Fire)
Round 5 Katie-Rae Ebzery (Lynx)
Round 6 Lindsay Allen (Boomers)
Round 7 Mercedes Russell (Flyers)