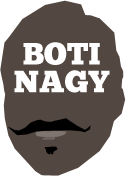 ---
Advertising opportunities available.
Please contact me.
---
New Opals eye Tokyo
Tweet
THE Australian team from the 20-player Opals squad for FIBA's Tokyo Olympic Qualifying Tournament in February will fly to Bourges in France as the four-team group's top seed and needing only a top-three finish to advance.
Since its Silver Medal success behind the USA at last year's FIBA World Cup, Australia's global ranking has returned to #2. Its opponents in Bourges from February 6-9 are France #5, Brazil #15 and Puerto Rico #23.
The Opals' toughest game obviously should be their opener against the host France but realistically, they should comfortably get past Brazil and Puerto Rico.
Once again though, one of Australia's biggest issues will be deciding between naturalised trio Leilani Mitchell, Kelsey Griffin and Sami Whitcomb.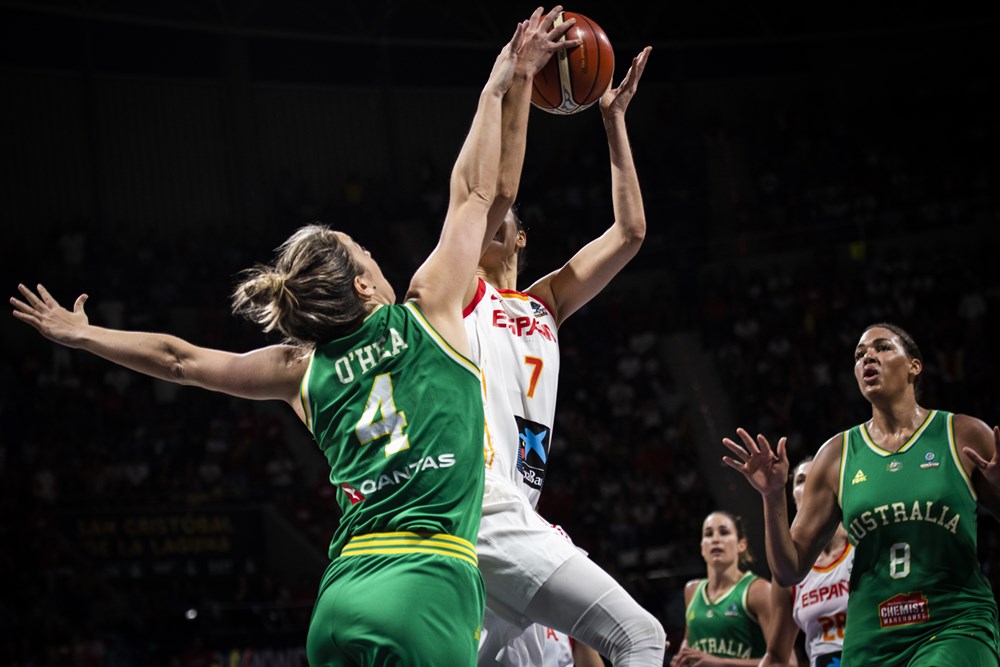 All three have represented Australia with absolute distinction and it will forever baffle me why Basketball Australia doesn't legally challenge the validity of Mitchell's position as a bona fide Australian and not a naturalised one.
Her mother is Australian. That's a fairly strong case you can build from just those four words.
Mitchell's birthplace being Washington does not invalidate her mother's nationality.
Trust this, we all can see the alternate argument, but the fact BA has never actually formally fought this fight - just taken advice it is not winnable - is pathetic to me.
If Mitchell could play as the Aussie she now is, it would mean a less difficult decision between Griffin and Whitcomb, contingent on what the team best needs at any given time; a forward or a guard who can create their own shot.
Mitchell's selection has been almost automatic for some time now because of our dearth of international quality PGs.
But that's evolving again now with Katie-Rae Ebzery reinventing herself, Nicole Seekamp the best Aussie PG in the WNBL and others such as Lauren Mansfield and Tessa Lavey around the fringe and no strangers to the green-and-gold.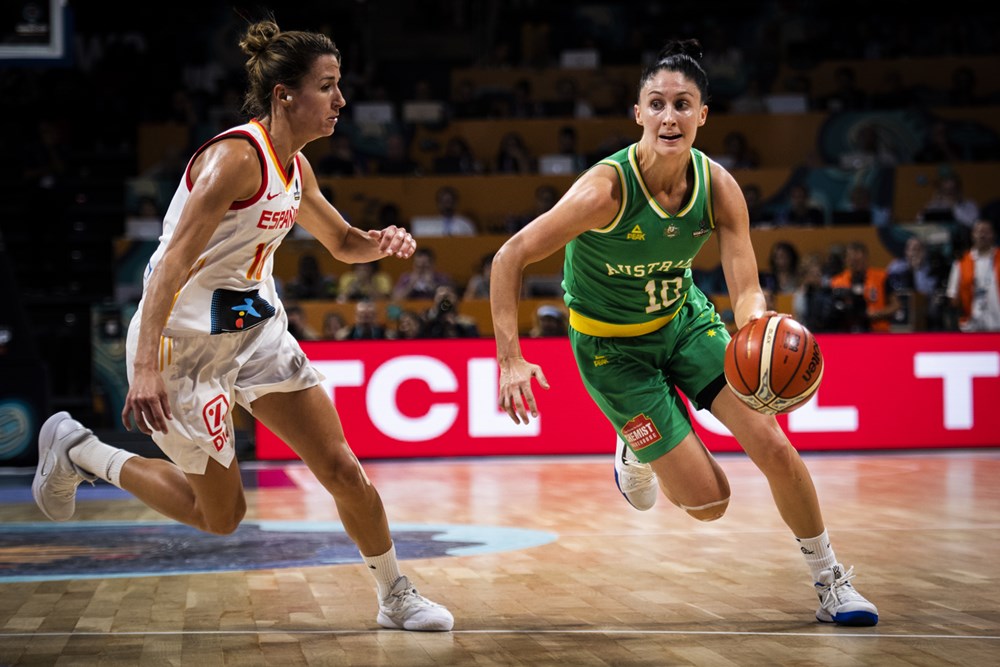 It's clear Mitchell has the job but she also is not getting younger and it is harder to hide her defensive deficiences. So if Mitchell was to become expendable, then do we need another small forward who can switch to the four - a la captain Jenna O'Hea or Sara Blicavs - in which case Griffin becomes the logical go-to.
Or would we need another flat-out scorer, should someone such as a Bec Allen go off the boil? In that instance, Sami Whitcomb, come on down.
For me, the centre positions are clear cut Liz Cambage and Marianna Tolo and my power forward positions would go to the "youth movement" - Alanna Smith and Ezi Magbegor. Here's the squad for Bourges.
The Chemist Warehouse Australian Opals Squad: Rebecca Allen (Arka Gdynia Poland; New York Liberty), Abby Bishop (JCU Townsville Fire), Sara Blicavs (Jayco Southside Flyers), Elizabeth Cambage (Shanxi Xing Rui Flame; Las Vegas Aces), Katie-Rae Ebzery (Perth Lynx), Darcee Garbin (JCU Townsville Fire), Cayla George (Deakin Melbourne Boomers), Kelsey Griffin (University of Canberra Capitals), Tessa Lavey (Bendigo Spirit), Tess Madgen (JCU Townsville Fire), Ezi Magbegor (Deakin Melbourne Boomers), Lauren Mansfield (Perth Lynx), Leilani Mitchell (Jayco Southside Flyers), Lauren Nicholson (Adelaide Lightning), Jenna O'Hea (Jayco Southside Flyers), Nicole Seekamp (Adelaide Lightning), Alanna Smith (Incheon Shinhan Bank S-Birds; Phoenix Mercury), Stephanie Talbot (Adelaide Lightning; Minnesota Lynx), Marianna Tolo (University of Canberra Capitals), Sami Whitcomb (BLMA France; Seattle Storm).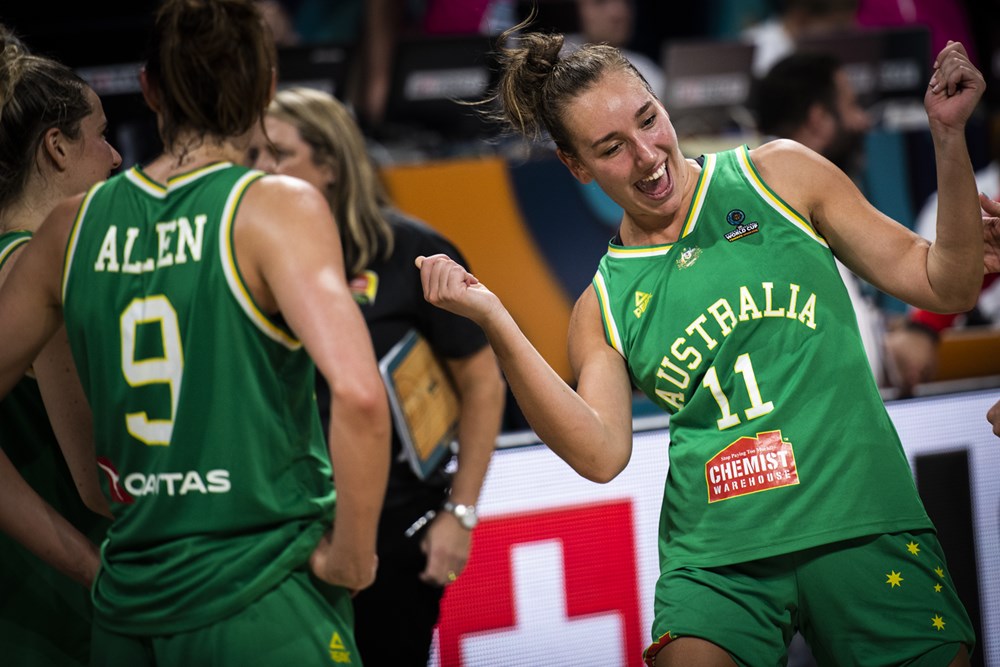 My team for Bourges and Tokyo would look like this: Allen, Blicavs, Cambage, Ebzery, Garbin, Magbegor, Mitchell, O'Hea, Seekamp, Smith, Talbot, Tolo. If Mitchell could go as an Aussie, my naturalised player would be Griffin for Garbin.
If Mitchell was omitted, again I would opt first for Griffin but it also would see Garbin go out to accommodate a third guard behind Seekamp and Ebzery, and that probably would be a Lavey.
In the meantime, Australia's Olympic Qualifying Tournament schedule is:
DATE: GAME:
February 6 v France
February 7 - REST DAY
February 8 v Puerto Rico
February 9 v Brazil