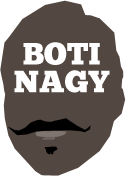 ---
Advertising opportunities available.
Please contact me.
---
Note to BA, don't diss your history
Tweet
IT wasn't only me who baulked and shook his head this week when Basketball Australia's recently appointed CEO Jerril Rechter boldly declared the 2019 Boomers as "our strongest ever".
Really? This again?
Gathering today in Melbourne for Boomers camp, the presence alone of Ben Simmons - our second No.1 NBA draft pick, first NBA Rookie of the Year and All Star - suggests when the final 12 for the FIBA World Cup is selected (without him in it), it already ISN'T our "strongest ever."
Sure, our new CEO apparently has just flipped through the media playbook of her predecessor Anthony Moore so we can expect similar gaffes to be "imminent." But maybe someone in the BA office could flick through a few of our past Olympics or World Cup teams to bring her up to speed.
(Before even doing that, could someone just please inform ALL staff and media boffins at BA that you can only determine how good a team actually is AFTER it has achieved something no team before it has accomplished? That would be a great help right there.)
Believe me, we have suited up some truly great Australian Boomers representative teams.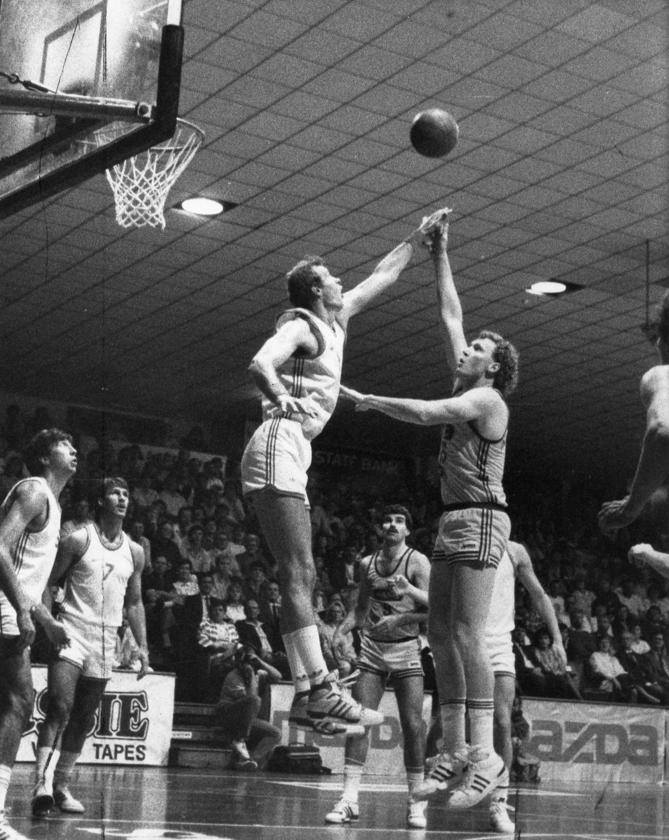 SEOUL BOUND: Boomers played two years of "Test" matches against USSR pre-1988 Games.
How about our 1988 Seoul Olympic team which played two series of warm-up games against the then-Soviet Union across Australia in 1987 and 1988?
Coach Adrian Hurley took a major punt on three tyros named Luc Longley, Mark Bradtke and Andrew Vlahov - a trio which had yet to achieve even a skerrick of all they would on their roads to becoming Aussie roundball legends.
Andrew Gaze was gearing up for his second Olympics, Phil Smyth was still amid the best point guards in the world, Larry Sengstock still punching above his weight. Brad Dalton, Ray Borner, Wayne Carroll, Damian Keogh were all multiple Olympians, while Darryl Pearce and Robert Sibley were at the peak of their playing powers.
Those USSR warm-up games fine-tuned the Boomers into their historic first-ever playoff for a medal and while they came up well short against the last USA team without any NBA component, they put Australia on the map.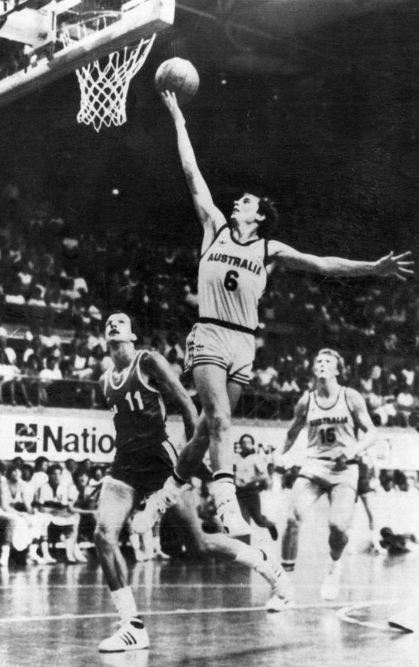 BEST OUTSIDE NBA: That's where Boomers PG Phil Smyth was ranked for close to a decade.
How would they fare against our 2019 team which, just a reminder, is our "strongest ever", although it hasn't even been selected yet.
Seriously now.
Basketball DOES have a history which pre-dates Simmons, Andrew Bogut and Patty Mills. Our 1992 Olympic team boasted Gaze AND Leroy Loggins, universally revered as the No.1 and No.2 all-time greatest players in NBL history, in either order.
How about the last Australian team to go an Olympics in Tokyo?
Way back in 1964, the Aussies had to work through the qualifying tournament which undid them four years later in Monterrey ahead of the Mexico Games.
But our 1964 team which included names such as Les Hody - so good he was the first player to represent two different nations at an Olympics, having led Hungary in 1952 - John Heard, Werner Linde, Lindsay Gaze, Michael Ahmatt, John Gardiner, Bill Wyatt, Ken Cole ... it was quite a crew.
They took Yugoslavia to overtime, were only belted by USA (33), won four games by an average of 11 points and lost four by 4.7. Not bad for a group of part-timers. For a long time, this team was held up as our "strongest ever" and there was no case necessary to justify it.
BEST EVER, FOR A WHILE: 1964 Boomers included Carl Rodwell (#10), our first NBA draft pick.
In Montreal 12 years later, Andris Blicavs (pictured, right) and Eddie Palubinskas gave Australia arguably its greatest one-two guard punch, only challenged (so far) by the Andrew Gaze-Shane Heal and Matty Dellavedova-Patty Mills combos.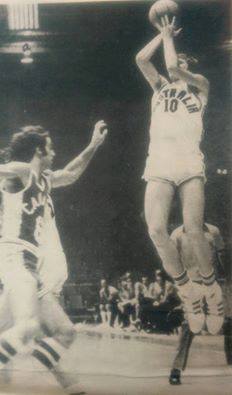 Palubinskas led the Olympics in scoring, a feat soon repeated by Ian Davies, Gaze and Mills. Disregard their teams at your peril.
The 1996 Atlanta Olympics team, even without Longley, again made it to the medal round, beaten for Bronze by Lithuania in a game which marked the birth of this great international rivalry.
Which brings us to the Sydney 2000 team, possibly our greatest ever - at least for 16 years.
Hurley's 1988 gamble was bearing its full fruits with Longley, Bradtke and Vlahov now our "holy trinity" of international basketball, Gaze, Ricky Grace, Heal and the emergent Chris Anstey and Paul Rogers all boasting some degree of NBA experience.
Once again in the Bronze Medal playoff, Lithuania proved Australia's master and more thoroughly than in Atlanta where they won the playoff 80-74.
This time it was 89-71 but Longley (ankle) was injured and debilitated. With all due respect to players such as Brad Newley and Mark Worthington, fast forward to the "new era" of Patty Mills, Joe Ingles, Matthew Dellavedova, Aron Baynes and that man Andrew Bogut and suddenly we are back talking about medals again.
And rightly so. Even without Bogues at the 2014 FIBA World Cup, the foundation of the team which started to establish at Beijing 2008 and solidify in London in 2012 revealed we were headed for a golden period.
In my mind, Australia's 2016 Olympic team in Rio can claim the mantle as "our strongest ever" even if its final result was no better than Boomers teams in 1988, 1996 and 2000.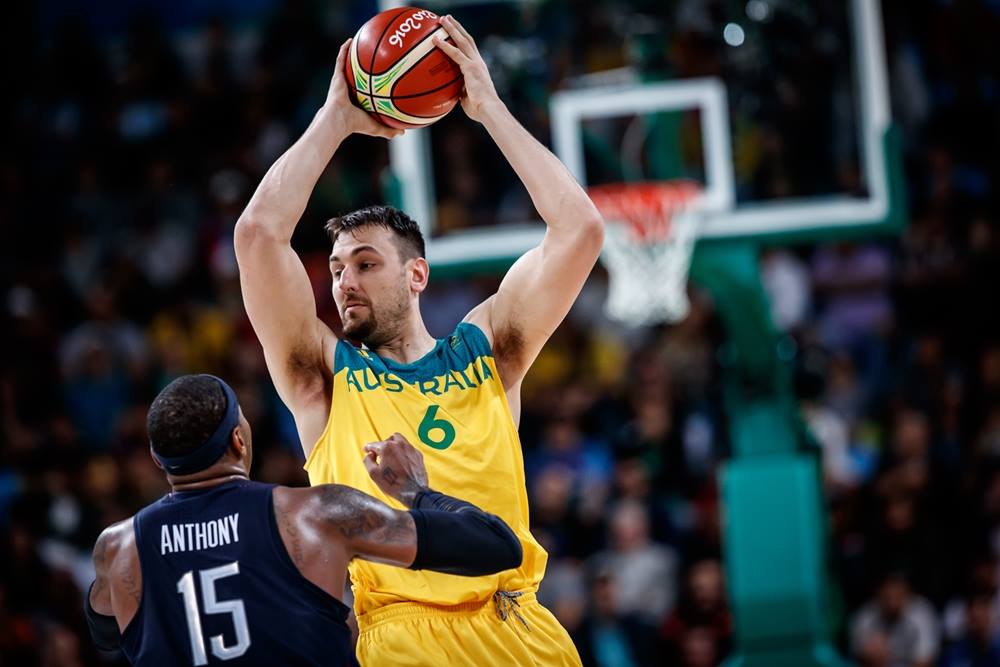 The Aussies were whistled out of Bronze by the officials with two heinous calls against them in the final minute to ease Spain across the line. But what a team that one was. Check them out below. There isn't a weak link anywhere.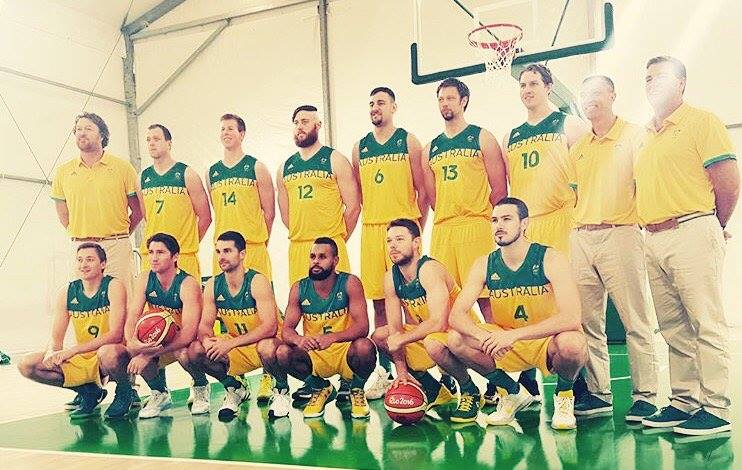 Boomers coach Andrej Lemanis now has the pleasant job ahead of selecting an Australian team to contest for medals at the FIBA World Cup in China from August 31-September 15.
No, it is anything but pleasant telling players they haven't made the cut, but it has to be pleasant with so much talent from which to choose.
Jonah Bolden, Jock Landale bring new looks to the group and by all accounts, Nick Kay has no intention of going quietly.
Excellent. Hopefully this will be our most successful national team and by coming fourth - or better - it will have achieved beyond our past World Cup teams.
That's because fifth is our best result at a Worlds. Fourth at Olympics, fifth at Worlds.
The challenge is out there and anyone who follows Australian basketball and the Boomers is hopeful and optimistic this will be our most successful team.
But surely we need to wait until they actually achieve, BEFORE we start tagging them our strongest ever. Let's stop sticking our own glorious past and rise from nowhere on the world stage into the bin just to talk up the latest group of stars donning the green-and-gold.
Not even sure what is achieved with such regular biennial BS.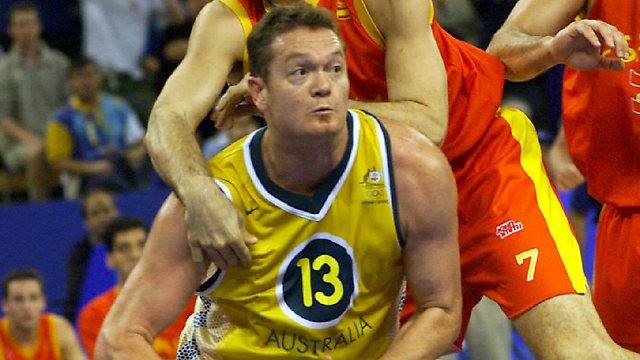 REMEMBER THIS GUY? Luc Longley played on some fairly impressive Boomers teams.