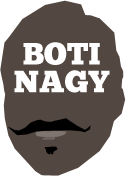 ---
Advertising opportunities available.
Please contact me.
---
Opals Extravaganza!
Tweet
NEW Opals coach Brendan Joyce has "everyone and their neighbor" in his first Aussie Opals squad but still hasn't landed his top priority assistant coach Sandy Brondello.
National under-17 assistant coach Lori Chizik and AIS assistant coach Kristy Flores, with South Australian junior coach Scott Butler as his video analyst, will be Joyce's initial courtside staff.
Brondello has commitments coaching in Russia which will clash with the current Opals program which sees no less than 35 players named in Joyce's first group.
Apparently Robyn Maher, Pat Mickan, Trish Cockrem, Rachael Sporn, Jenny Whittle and Michele Timms were unavailable.
It isn't just veterans such as Kristi Harrower who Joyce has lured back from her international retirement post-London Olympics but many exciting young prospects - "Emerging Opals" who will play their roles for Australia at the World University Games in Russia in July - also have been corralled into this huge group.
(Again, apparently Hollie Grima-Florance's 15-month-old Em made herself unavailable because trainings clashed with playgym.)
The initial group will aim for Opals selection for next month's Sino-Australian series in Western Australia and China before August's Oceania Series showdown with New Zealand's Tall Ferns.
The Ferns have named their squad for Oceania and it is at http://www.botinagy.com/blog/tasman-talls-gear-for-aussies/
By then, Joyce is hopeful Lauren Jackson will be fully recovered from her post-hamstring rehab and Olympians such as Abby Bishop (returning from injury) and Laura Hodges (operation) will be available.
Bear in mind, a fairly decent Opals Olympic quintet in Erin Phillips, Rachel Jarry, Jenna O'Hea, Penny Taylor and Liz Cambage aren't even currently available due to WNBA commitments.
When you do stop to think about that, it makes our stocks look fairly deep.
Frankly, from just the players available, the Opals could most likely select two or three teams which would give New Zealand a fair hurry-up, especially with the funding absurdities the Kiwis are dealing with.
Joyce was driving to Canberra when we spoke today and could barely contain his excitement and enthusiasm about addressing his first group and bringing a culture to the national program.
"The camp's main purpose will be team building to establish the values and culture for the next four years," he said.
"We're going to have a team session right off the bat – before we even step onto the court.
"You speak with players such as Screeny (Jenni Screen) and their leadership traits are immediately impressive."
The news story of Joyce's first squad is at http://www.adelaidenow.com.au/sport/basketball/new-coach-brendan-joyce-names-35-players-in-opals-squad/story-fndekpx4-1226654059172 and he is raring to get started.
"I'm still working on (getting) Sandy (Brondello) but she has prior commitments at present," he said of his main assistant-coaching target.
"I'm really happy with what Lori, Kristy and Scott bring to the table and am looking forward to the trip to China."
Jayco Opals and Emerging Opals Camp attendees are:
Name / Height / Position / Age / Club
Suzy Batkovic / 192cm / Centre / 32 / Townsville Fire (WNBL)
Abby Bishop / 189cm / Centre / 24 / Canberra Capitals (WNBL)
Sara Blicavs / 188cm / Forward / 20 / Bendigo Spirit (WNBL)
Alex Bunton / 195cm / Centre / 19 / Canberra Capitals Academy ((SEABL)
Natalie Burton / 194cm / Centre / 24 / West Coast Waves (WNBL)
Renae Camino / 177cm / Guard / 26 / Sydney Flames (WNBL)
Stephanie Cumming / 178cm / Guard / 22 / Townsville Fire (WNBL)
Tegan Cunningham 186cm / Forward / 25 / Logan Thunder (WNBL)
Mikhaela Donnelly / 173cm / Guard / 19 / Logan Thunder (WNBL)
Katie-Rae Ebzery / 178cm / Guard / 23 / Sydney Flames (WNBL)
Rachael Flanagan / 169cm / Guard / 31 / Townsville Fire (WNBL)
Cayla Francis / 192cm / Centre / 24 / Nantes (France)
Kate Gaze / 173cm / Guard / 23 / Saint Mary's College (US)
Kristi Harrower / 163cm / Guard / 38 / Bendigo Spirit (WNBL)
Laura Hodges / 188cam / Forward / 29 / Adelaide Lightning (WNBL)
Natalie Hurst / 163cm / Guard/ 30 / Canberra Capitals (WNBL)
Lauren Jackson 195cm/ Fwd-Centre/ 32/ Canberra Capitals (WNBL)
Alice Kunek / 187cm / Gd-Fwd/ 22 / Dandenong Rangers (WNBL)
Tessa Lavey / 170cm / Guard / 20 (Canberra Capitals (WNBL)
Amy Lewis / 177cm / Guard / 27 / Adelaide Lightning (WNBL)
Tess Madgen / 180cm / Gd-Fwd / 22 / Bulleen Boomers (WNBL)
Lauren Mansfield / 170cm / Guard / 23 / Adelaide Lightning (WNBL)
Kathleen MacLeod / 168cm / Guard / 26 / Dandenong Rangers (WNBL)
Mia Newley / 184cm / Guard / 24 / Townsville Fire (WNBL)
Elyse Penaluna / 198cm / Fwd-Centre / 25 / Bendigo Spirit (WNBL)
Gabrielle Richards / 188cm / Centre / 28 / Bendigo Spirit (WNBL)
Samantha Richards / 170cm / Guard / 30 / Free Agent
Jenni Screen / 180cm / Forward / 30 / Adelaide Lightning (WNBL)
Nicole Seekamp / 178cm / Guard / 21 / University of South Dakota (US)
Belinda Snell / 180cm / Forward / 32 / CCC Polkowice (Poland)
Olivia Thompson / 187cm / Forward / 20 / Townsville Fire (WNBL)
Marianna Tolo / 196cm / Centre / 23 / Aix en Provence (France)
Kristen Veal 176 cm / Guard / 31 / Logan Thunder (WNBL)
Kelly Wilson / 170cm / Guard / 28 / Bendigo Spirit (WNBL)
Hanna Zavecz / 183cm / Gd/Fwd / 27 / Logan Thunder (WNBL)