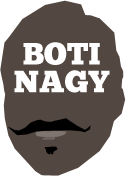 ---
Advertising opportunities available.
Please contact me.
---
Opals have a serve of paella on the menu
Tweet
BEATING a host nation is par for the course for the Opals in recent FIBA Women's World Cup campaigns and the same applies this time around with their semi final against Spain in the morning.
In its past three World Cup campaigns, Australia has had to negotiate the hosts in critical matches and it has a 2-1 record in them.
In 2006 in Brazil, the Opals beat Brazil 88-76 in the semi final round to advance to what would be a Gold Medal-winning Final against Russia.
Four years later in Czech Republic, Australia was upset 68-79 by Czech Republic in the quarter-finals, the hosts continuing on to contest the Gold Medal game against the USA, the Opals left to finish fifth.
And four years ago in Turkey, Australia routed Turkey 74-44 to collect the Bronze Medal.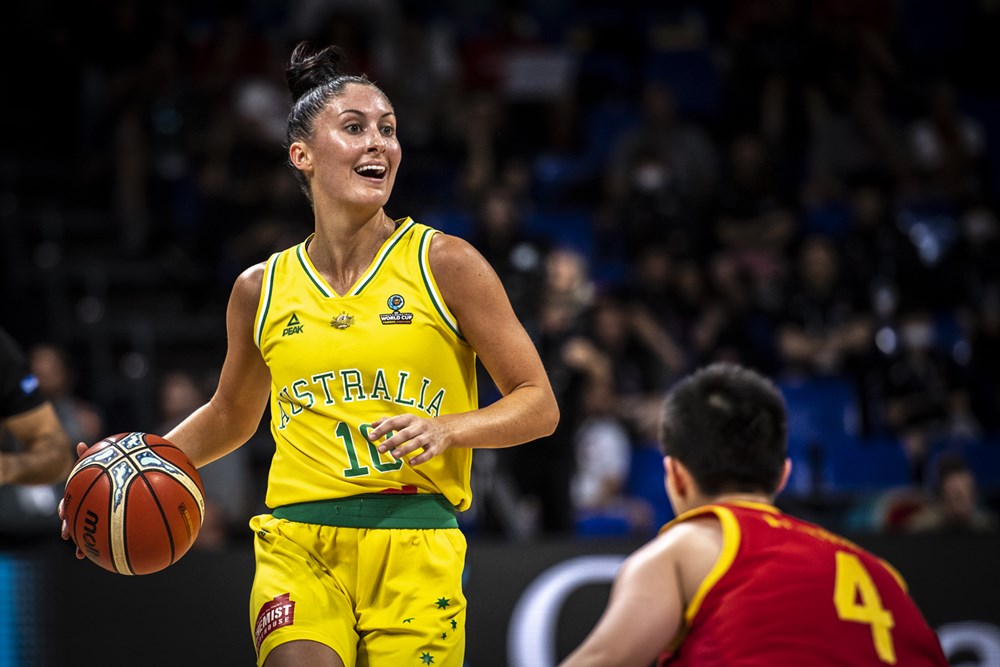 POINT MADE: Katie-Rae Ebzery has done a wonderful job at the point. Pic courtesy FIBA.com
It seems unavoidable if the Opals want a podium finish, at some point they have to negotiate the physical and mental challenge of beating the hosts and it will be no different in Tenerife, the match televised live on FOX SPORTS from 5am AEST, or 4.30am in SA and NT.
Australia has swept into the semis with a 4-0 record, averaging 85.8 points while conceding 54.3, a winning differential of 31.5 points.
It has been a phenomenal performance but Spain is ranked #2 in the world by FIBA, the Opals at #4 so clearly, Australia does not start favourite.
Its form suggests otherwise. Spain came through Group C where it beat Japan 84-71 and Puerto Rico 78-53 before Belgium famously upset it 72-63.
It thus had to beat Senegal (63-48) to even reach the quarter-finals where it despatched Canada 68-53 after a stunning 21-3 final quarter eruption.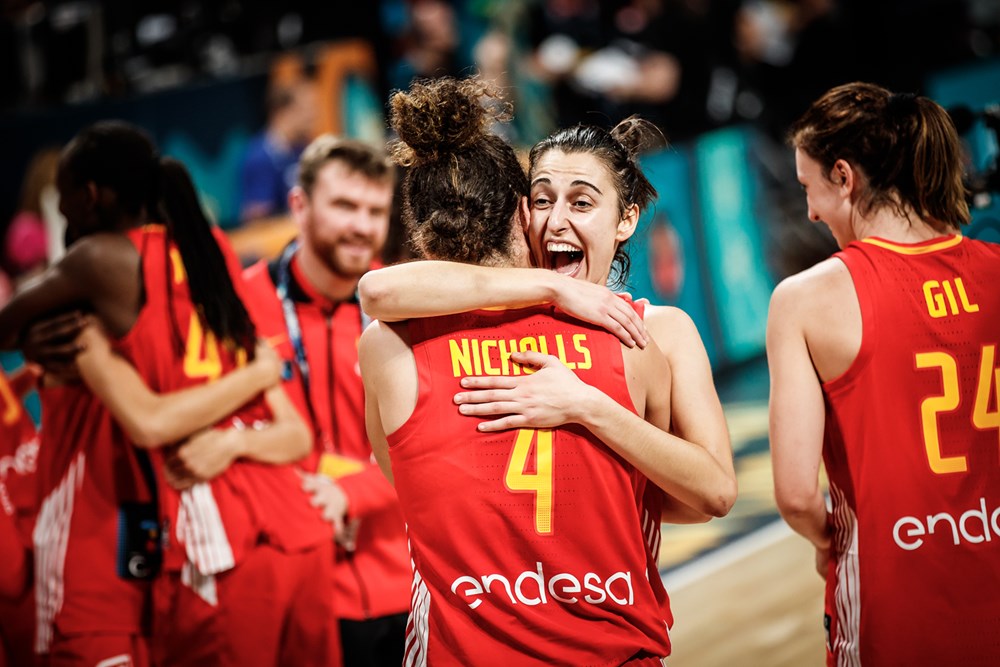 Laia Palau, who spent the WNBL season with Dandenong Rangers, leads Spain in assists with 5.4 per game and will have plenty of insights to offer her teammates.
The USA meets giant-killing Worlds debutante Belgium in the rival semi and should keep its appointment for the Final.
Only four teams have won the Women's World Cup, the USA with nine of the 17 championships, the now defunct Soviet Union with six, Australia and Brazil with one apiece.
Opals centre Liz Cambage has been the most dominant force at the Cup but Australia's defensive pressure and shooters such as Bec Allen and Sami Whitcomb have given it myriad offensive options.
Cambage is the key, of course but players such as Steph Talbot, Cayla George and Katie-Rae Ebzery have done more than their individual stats may reveal.
FIBA.com caught up with Whitcomb for a nice piece here.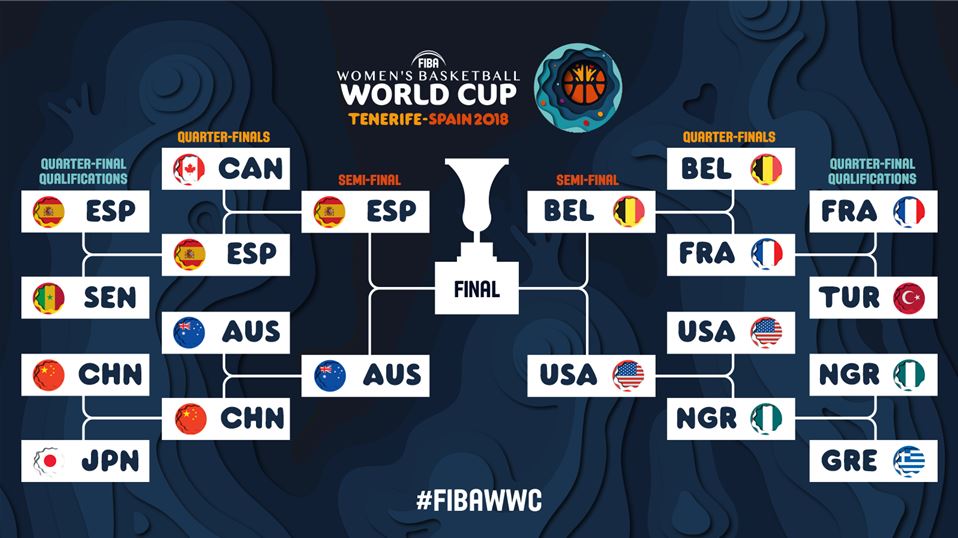 * * *
FUN Fact for Basketball Australia's "fun facters", the Opals have trailed during this tournament, contrary to recent missives.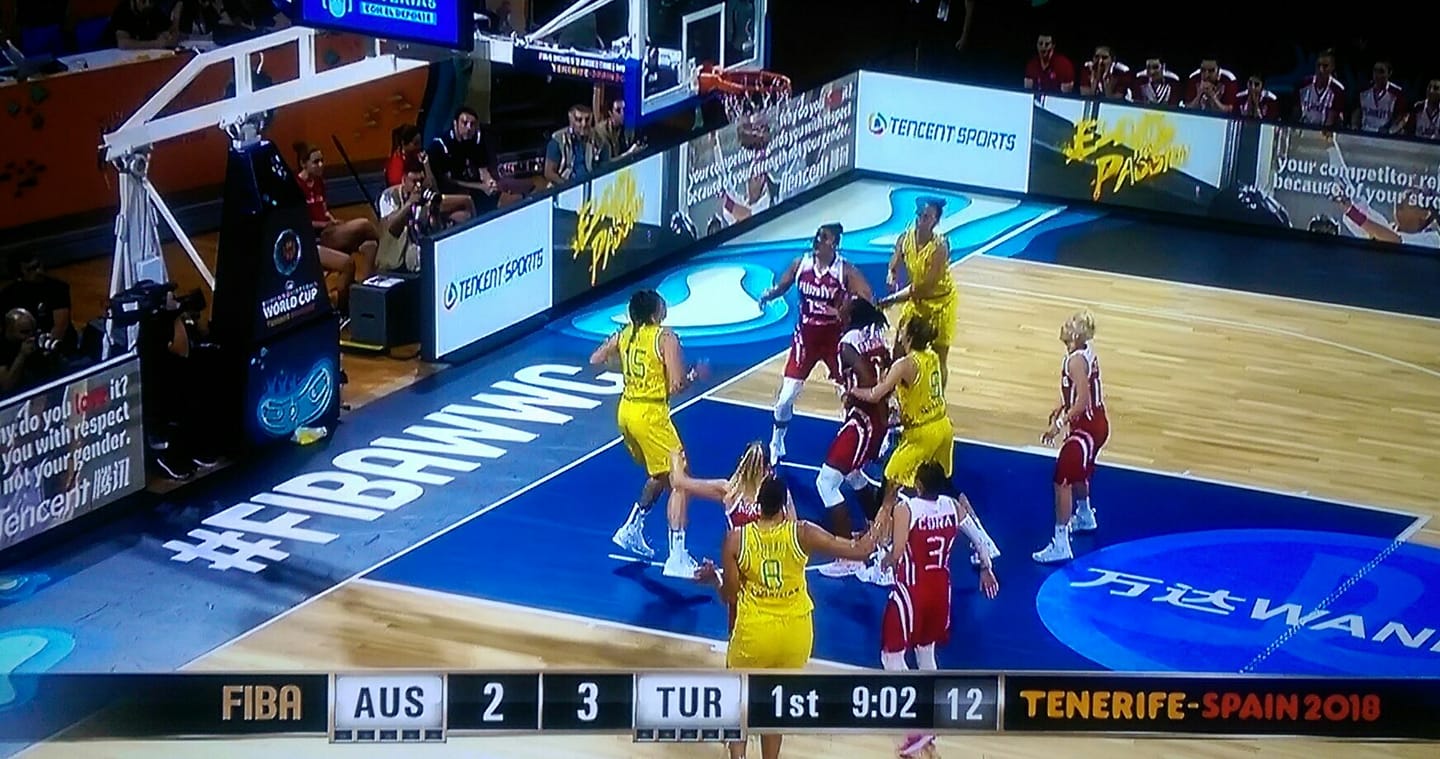 But yeah, it wasn't for very long!
And regardless, their efforts, teamwork and commitment to the cause and each other has been an absolute pleasure to behold.