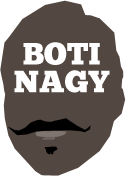 ---
Advertising opportunities available.
Please contact me.
---
Opals nipped in the bud by Japan
Tweet

JAPAN yesterday overhauled a 10-point deficit, held onto a three-point lead, then stood back to allow Maddi Rocci a two-point layup which preserved a 56-55 Game 2 win in their three-match exhibition series against Australia. Surely that wasn't the play acting-Opals coach Cheryl Chambers drew up.
If at the bare minimum you require a 3-pointer to force the game into overtime, surely no-one in their right mind settles for a two. Losing by three if that attempt is missed is no different to losing by one, after all. You still lost.
So a game which promised more exciting glimpses of the Opals' future yesterday at Sydney's Quaycentre, instead ended as a confusing loss.
Tokyo Olympian Sara Blicavs staked her claim for a spot on the Opals' 2022 FIBA World Cup team with a blistering performance which saw her pair a team-leading 16 points with a game-high 12 rebounds.
With Rocci promoted into the starting PG role, Shyla Heal came off the bench and looked more comfortable than in Game 1, finishing with 11 points in 14 minutes.
Darcee Garbin also was reliable for her 11 points, Boomers Tess Madgen and Cayla George both grabbing 10 boards.
But coming from the "Dinosaur School of Coaching Basketball", it will forever baffle why shooters who are on a scoring roll suddenly get taken off.
Blicavs opened with a 7-0 run of her own, Garbin took the lead to 9-0 and when Japan finally broke its drought, Blicavs took her tally to 10 first-quarter points with her second 3-point swish.
She had 10 points on 4-of-4 shooting and unless she specifically asked to come out - and name a shooter who wants to sit when they have a hot hand? - sitting her down at that point was ludicrous.
Leading 14-6 at the first break - yes, the shooting inaccuracy was nightmarish, Australia shooting at 30 per cent for the game and Japan 28 - the Opals could not buy a second quarter basket and were outscored 13-7.
It was a dreadful 21-19 lead to the Opals at halftime and not because the defences were so super good, either. Individuals often go into halftime with similar personal point tallies, let alone teams.
Halftime subjected TV viewers to a ridiculous Megan Hustwaite "interview" where she asked the Japanese captain a question, the interpreter translated the question for her and when she replied (in Japanese), Hustwaite was ready to throw to another interview.
It was the translator who asked if she didn't want to hear the reply translated into English? D'oh!
It did give viewers an insight into a) how much the questioners actually listen to a reply; and b) how useless and unnecessary such interviews are generally.
Riding the momentum, Japan controlled the tempo in the third period until Madgen's 3-pointer pulled the Opals back to 36-39.
Then Heal found her range and promptly tied the match with a triple. She followed up with another to again lock scores at 42-42 before Japan finished the quarter ahead 44-42.
Down 44-47 in the last, Heal swished a further 3-pointer to tie it again. And she tied it yet again at 49-49 with a driving layup.
Yep. Time to sit her down!
Honestly, modern coaching bamboozles me. When you're hot you're hot, and when you're not, your're not - as the old song says. Shooters who have their stroke going want more of the ball, not more of the bench.
With seven seconds left and trailing by three, Australia ran that fateful last play and its winning chances heard the last post.
The three-match series decider is in Newcastle tomorrow night.
JAPAN 56 (Okoye 20, Hirashita, Takada 10; Takada, Akaho 9 rebs; Yasuma 5 assts) d AUSTRALIA OPALS 55 (Blicavs 16, Garbin, Heal 11; Blicavs 12 rebs; Madgen 5 assts). Series tied 1-1