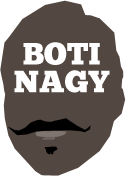 ---
Advertising opportunities available.
Please contact me.
---
Opals' Olympic path clear now
Tweet
THE Australian women's national team must negotiate France, Puerto Rico and Brazil from February 6-9 next year in Bourges to qualify for their Gold Medal quest at the 2020 Tokyo Olympic Games.
FIBA this week conducted the official draws - four pools of four teams from which 12 will qualify for the Games - and the Opals are practically on the plane to Japan.
Beating host France in Bourges, France, will be challenging but scalping Puerto Rico and shaving the Brazilians should be well within the Opals' capacity.
This is no "Group of Death" though some journo trotting that out would not surprise. Three teams from each group qualify for Tokyo, Puerto Rico looking the most likely absentee post-February 9.
The four pools for the qualifiers are:
Belgrade, Serbia: Nigeria, USA, Serbia, Mozambique
Bourges, France: France, Puerto Rico, Brazil, Australia
Foshan, China: Korea, China, Great Britain, Spain
Ostend, Belgium: Canada, Japan, Sweden, Belgium
The pools in Belgium and China look particularly difficult, especially when you factor in that Japan, as host nation, automatically qualifies for the Olympics, as does the USA as the FIBA 2018 World Cup champion.
In Foshan, China, World Cup bronze Medallist and Europe's #1 team Spain runs into Korea - which most recently beat China in the first phase of qualifiers - China and Great Britain. And before you diss the Brits, they played off for a Bronze Medal at this year's Eurobasket.
In Ostend, Belgium, Japan already is through so two teams from up-and-coming Belgium and Sweden, plus highly-rated Canada will proceed, making this group cut-throat.
Australia's match with France will be its biggest in Bourges but it should have the wood on Brazil and Puerto Rico.
* * *
THE four men's FIBA Olympic Qualifying Tournaments, from June 23-28, 2020, will be played in Canada, Croatia, Lithuania and Serbia.
New Zealand's Tall Blacks have drawn Dominican Republic and super-powered Serbia in their group for their series in Belgrade, Serbia.
Italy, Puerto Rico and Senegal are in the Tall Blacks' rival group.
The bad news? Only the winning team from each tournament will join Argentina, Australia, France, Iran, Japan, Nigeria, Spain and the United States in Tokyo for the Games.
The draws are:
Belgrade, Serbia
Group A - Dominique Republic, New Zealand, Serbia
Group B - Puerto Rico, Italy, Senegal

Kaunas, Lithuania
Group A - Lithuania, Korea, Venezuela
Group B - Poland, Slovenia, Angola

Split, Croatia
Group A - Germany, Russia, Mexico
Group B - Tunisia, Croatia, Brazil
Victoria, Canada
Group A - Greece, China, Canada
Group B - Uruguay, Czech Republic, Turkey