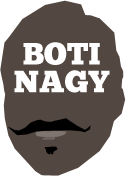 ---
Advertising opportunities available.
Please contact me.
---
Our greatest says farewell
Tweet
DECEMBER 19, 2014 is hardly a significant date in Lauren Jackson's long, illustrious and unprecedented basketball career.
Indeed, as she drew the curtain today on the most successful career of any Australian basketball player, that date would not even have been a flicker of a shadow of a notion of a memory, if the truth be told.
It was, in fact, the last time she ran out onto the Titanium Security Arena floor in Adelaide, coming off the bench for Canberra Capitals against Adelaide Lightning in a key WNBL fixture.
But that's not even why it sticks in the memory. It was the 196cm superstar's first game back, five surgeries removed from her previous match 11 months earlier.
She was subbed in early and looked understandably underdone, working to get teammate Abby Bishop open in what some might have seen as a changing of the guard.
Bish had been LJ's understudy at Seattle Storm in a WNBA Jackson rode roughshod over, winning championships, MVPs and selections into the league's "all-time" teams.
So now, in what ultimately would be Abby's MVP year in the WNBL, here was the game's greatest exponent working to make her teammate look even better.
When she returned to the bench, better for the run but seemingly still self-conscious about her return and happy to blend in among what always had been a support cast, Adelaide steadily took control of the contest.
Bishop had delivered 16 points in the first quarter but the Lightning, trying to unload an eight-game losing streak, pulled to a 41-29 lead late in the second.
By the last break, the Caps had clawed the deficit back to 56-58 and this was going to the wire.
It did, too, except it was the Lightning chasing the Capitals after Jackson was reintroduced.
Where she previously had been tentative, even unassuming, now the game was on the line and the competitive instincts of Australia's greatest ever basketball player just took over.
Eleven months away? So what?
Loz was suddenly here, there and everywhere, reeling off nine straight points to rip control of the contest right away from the home team.
She sat back down after her 3-4 minute lightning strike with 13 points and Canberra holding the initiative, completing the win 73-70.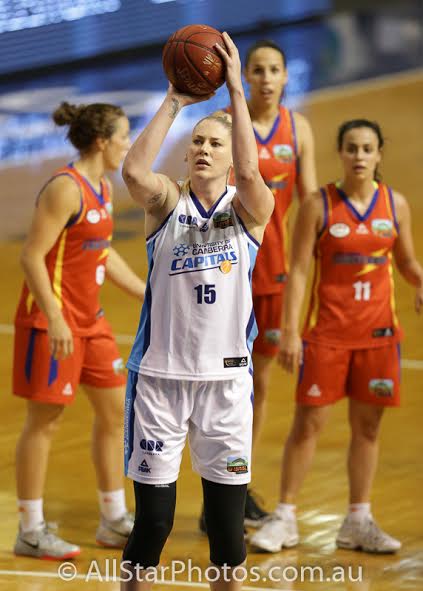 THE GREATEST: Lauren hitting free throws in her last game (and win) in Adelaide.
I was sitting at the press bench along the baseline when she passed by minutes after the siren, giving an almost embarrassed smile as I welcomed her back to basketball.
LJ still had it. While she may have been a silhouette of herself in her prime, she still knew what to do, when to do it and how to do it.
She just elevated herself above the mere mortals.
Whether LJ was grabbing a triple-double, scoring 48 points for Canberra, swatting 11 shots, grabbing 11 offensive boards, or 18 defensive, or 23 for the game … whether she was pulling up and stroking a transition three from the top of the key, or setting records on four continents, she was the best of our best.
This day – the retirement of a 34-year-old star who was playing for Australia's Under-20s as a 14-year-old – had to come, of course.
Injuries have done what no defender on Planet Earth could do and stopped Lauren Jackson.
The humble wunderkind from Albury, who took no crap from the Americans and even less from anyone else, is finally done.
What an extraordinary body of work and high achievement she leaves behind.
The Seven Network should be all over her already to call games in Rio.
Her body may no longer be able to do the job for her beloved green and gold. But she will stay the face of women's basketball for a long time to come.
And rightly so. Thanks for the many, many great memories Loz.