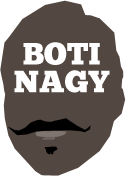 ---
Advertising opportunities available.
Please contact me.
---
Our Rio dream is alive
Tweet
A NATION stopped to watch spellbound today as Australia's Boomers gave the mighty USA an almighty scare in Rio before the Americans prevailed 98-88 in a game which had everything.
Everything except the upset win the Aussies worked so hard to get, let down by a couple of wayward shots which allowed the defending champs to just nudge away sufficiently to salvage a victory, the margin slightly exaggerated by the Boomers needing to foul to stop the clock late.
Carmelo Anthony, with 9-of-15 threes in his 31-point game-high, was the thorn, Kyrie Irving also finishing strongly to effect the great escape.
"We expected that," the Melbourne-born point guard said of Australia's superb effort, the Boomers tied 29-29 after one, ahead 54-49 at halftime before being contained to 34 second-half points.
USA coach Mike Krzyzewski pre-Olympics labelled this team as the best defensive side America has had during his three-Olympics reign and they showed that after the main interval. But even this great defensive team had no answers to the Aussies' 54-point first half as three of our NBA championship winners – Patty Mills, Andrew Bogut and Matthew Dellavedova – put on a show.
Delly had nine assists by the break as the Boomers refused to be intimidated, Andrej Lemanis using his full contingent of 12 (while USA's Harrison Barnes stayed anchored to their bench) and everyone offered something.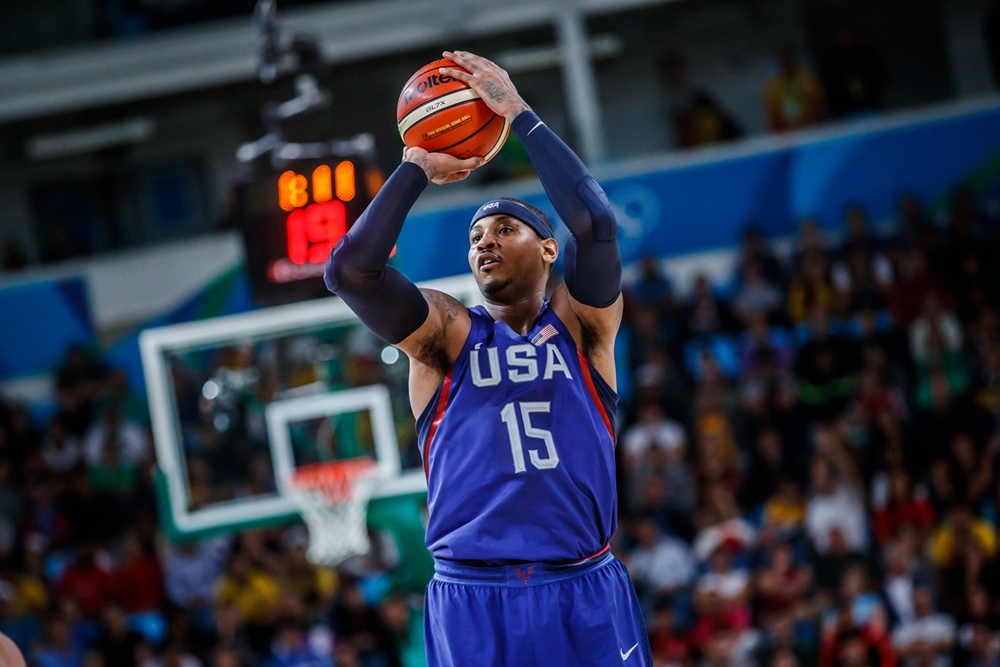 Anthony (above) opened with a pair of 3-pointers for 6-0 but Joe Ingles nailed a triple of his own, then a fast-break dunk and it was "game on".
Another Anthony three showed the Boomers where they needed to put their defensive focus, but a Delly-to-Bogey dunk and a Mills 3-pointer made it 10-9 Australia.
Paul George then got riled up by Delly's tenacious D – and it was nothing more than that – and gave up a tech, the Boomers stretching their lead to four.
A 24-second shot-clock violation opened the door for the USA to lead 29-27 but David Andersen (13 points on 5-of-6 shooting, 5 rebounds) stuck a jumpshot for a tied scoreline.
Australia had five turnovers and nine fouls for the period but took the lead again in the second on an Andersen three-point play for 38-36.
Mills' three made it 41-36 and the full house at Carioca Arena had found an underdog to support against the NBA's almost-finest.
Just 3:28 out from the main break, Australia led 43-36 before consecutive turnovers allowed the USA back in.
By the break, Australia ahead 54-49, we already had seen Damian Martin strip a startled Kevin Durant in that way only he can, Paul George get a flop warning but get away with tripping Andersen on the same play, Aron Baynes and Ingles on three fouls, and some of the best basketball of the tournament.
A 9-0 start by the Americans to the third forced a Boomers timeout, then Mills and Bogut tied it back up at 58-58.
It was 63 apiece as Australia would not relent before Durant and Kyle Lowry bumped the buffer to 67-63.
Ryan Broekhoff, an unsung hero with some great defensive work, his shooting still not yet there, found Mills on a cut, then knocked a bouncing ball off the rim, opening the door for a 67-67 tie.
Not having a memorable game, Baynes copped his fourth foul in a double-foul with DeAndre Jordan, Draymond Green pushing the USA out to a 70-67 lead at the last break.
Andersen nixed that with a three to start the fourth and at this point, USA had to be thinking WTF?
Anthony drained four threes in the quarter though and his last made it 88-80, the biggest lead of the game. The Aussies doubled Klay Thompson to leave him wide open in possibly their one misguided defence of the match.
At 1:58, Mills' layup again cut it to 86-90 before Irving stuck the match's biggest shot, a 3-pointer over the outstretched Ingles for 93-86.
Delly still sliced the deficit to 88-93 and great defence forced a US shot-clock violation. When the Boomers could not convert that to a score, the rest was academic, free throws blowing it out.
Five-time Olympian Andrew Gaze described the match as: "one of the all-time great performances by an Australian team," and it assuredly was.
Mills had 30 points at 50 per cent, Dellavedova 11 points on 5-of-8, 11 assists, six rebounds, Bogut 15 points at 78 percent with three blocks and plenty of keyway intimidation, Australia shooting at 50 per cent.
BOGEYMAN: Andrew Bogut intimidated the USA. Pics courtesy of FIBA.
But while a nation was proud, the players were not as thrilled, summed up succinctly by Bogut post-game.
"We're disappointed. We had every opportunity. We still lost the game. Let's not sugarcoat it – we lost the game," he said.
You've got to love him.
You've also gotta love the Boomers chances now, going forward.
USA 98 (Anthony 31, Irving 19, Durant 14; Cousins, Anthony 8 rebs; Irving 5 assts) d AUSTRALIA BOOMERS 88 (Mills 30, Bogut 15, Andersen 13, Dellavedova 11; Dellavedova 6 rebs; Dellavedova 11 assts).
PS
Kudos to Gaze and John Casey on the Channel 7 call. One of the best ever from this partnership.