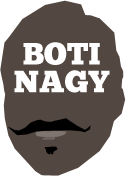 ---
Advertising opportunities available.
Please contact me.
---
Podcast Time! Brett subs in for Andrej
Tweet
BASKETBALL Australia today made it official, announcing Brett Brown as Andrej Lemanis' Boomers successor ahead of the Tokyo Olympics, and Brad Rosen and I are all over it today at our weekly podcast.
That's right. We will NOT be discouraged!!
So we are talking about the Brown/Lemanis swap his week and we will REALLY dissect it next week because, let's face it, this is a short-term fix.
Trying desperately (and very much in vain) to show no Sydney bias, Brad is now talking up the Southside Flyers in the WNBL.
Yeah I know. It's pathetic.
Go Lightning!
Anyway, we may, i suspect but can't really remember, chat a wee bit about LaMelo Ball.
Had a decent game for those low-flying Hawks, by all accounts.
That really was a big NBL round. Fourth spot remains wide open for any team not named Sydney, Perth or Melbourne, which can get their act together anytime soon.
Suspect it WON'T be them there Breakers.
All right then. Hit this link for the shortcut to this week's podcast, or go to Spotify or Apple podcasts. Hope you enjoy it. We did. But then, what do we know?